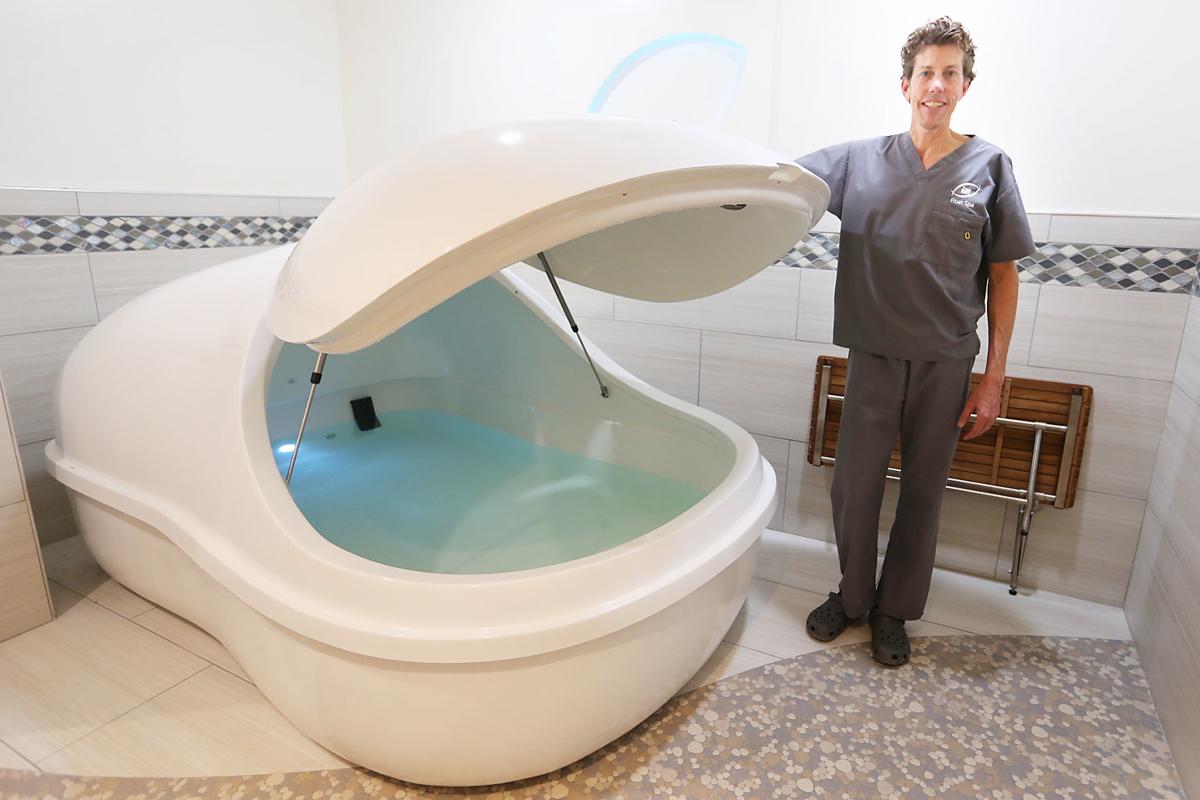 Ross White said he chose to open a franchise of a True REST Float Spa in Napa because he wanted to create a business "that would be a benefit to society."
"Float therapy is a powerful tool for wellness, relaxation, pain relief and better sleep," according to the True REST Float Spa website.
"The industry is growing rapidly (and) is really resonating with people," said White.
"With our frenetic culture along with our addiction to smartphones, the human race has entered a new age and we need tools like floating to act as a balance."
1. What was your childhood ambition?
To figure out what is going on. What's the meaning of all of this? Why do we exist?
2. What job would you like to try/not try?
Try: President of the U.S. ('try' is the key word here)
Not try: Porta-potty service person.
3. What was your first job?
As a boy, I worked for my father's construction company in Millbrae loading dumpsters and sweeping up.
4. What is the biggest challenge your business has faced?
Getting past the stigma associated with sensory deprivation tanks and isolation tanks.
The concept has been around since the '50s but now we have REST (Reduced Environmental Stimulus Treatment) or just "floating."
Our Float Pods are very approachable, and floating has become a modality for everyone now not just hippies and psychonauts. In just our first three weeks, we have customers ranging in age from 11 to 80; and reasons for floating have included, stress, anxiety, pain, curiosity, athletic performance, meditation, better sleep, PTSD and more.
5. What's on your to-do list?
I plan to open another True REST in Sonoma County and then another in Marin somewhere over the next few years.
6. What are you actually floating in at a float spa?
It is a solution that is 160 gallons of filtered water with 1,000 lbs. of Epsom salt. The Epsom salt dissolves in the water. It's about 30 percent denser than regular water. The typical float appointment is one hour.
7. If you could change one thing about your industry, what would it be?
I look forward to the day when floating is as commonplace as massage and yoga. I think we will be there in another five years.
8. What is one thing you hope to accomplish in your lifetime that you haven't yet?
Being a grandparent, old age, and total unity consciousness.
9. What's something people might be surprised to know about you?
I am a recovering alcoholic (sober since 2004). I have gone through great lengths to develop a connection with a higher power. My favorite pastime is hunting for culinary mushrooms in the woods by myself.
10. If you could be anywhere right now, where would you be?
I think Ram Dass said it best: "Be here now."
The spa is located at 3270 California Blvd, Suite C in Napa. For more information visit truerest.com or call 707-254-9445. The cost per float ranges from $50 to $89.