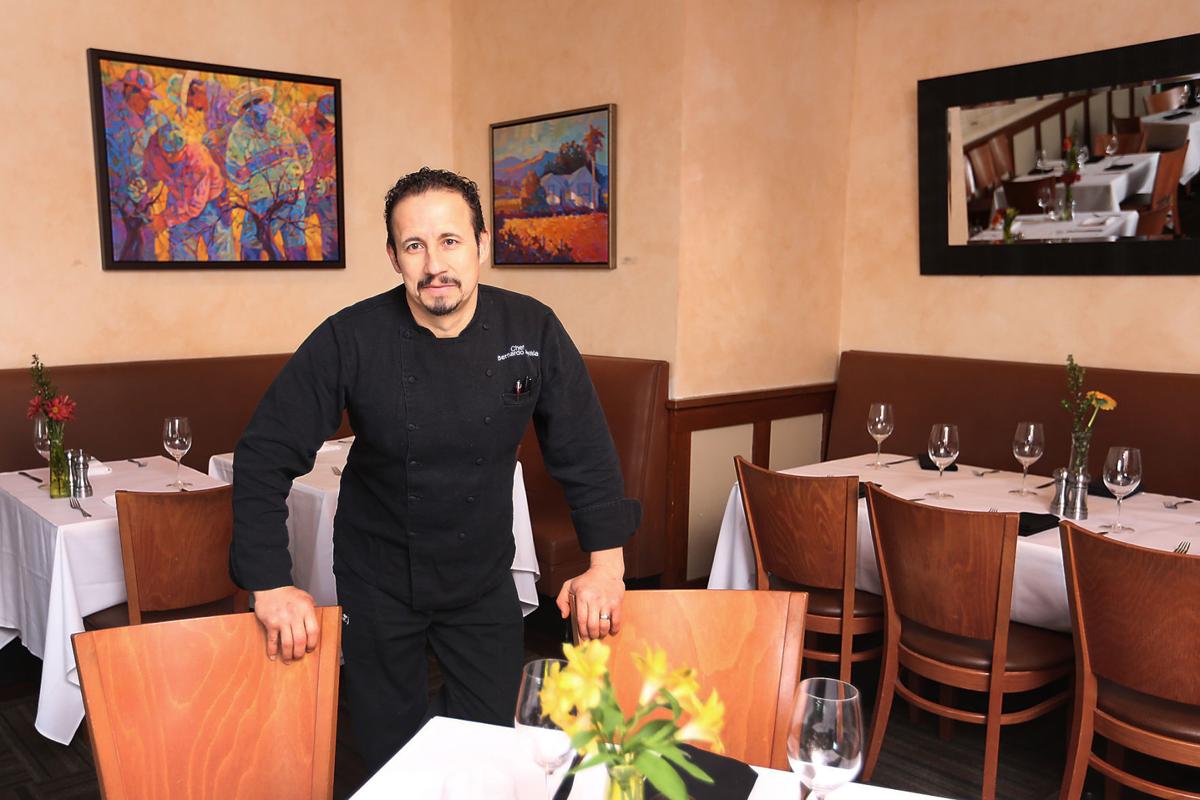 Bernardo Ayala, owner and executive chef of Napa Valley Bistro, described "the aromas, the flavors and the different ingredients we have in Napa Valley," as inspiration for his cooking.
Working as a chef is a good fit for Ayala, he said.
"I like to be moving; working with my hands."
In addition to preparing his meals, the reaction of his customers is another favorite part of his job.
"Especially when they love it, it's the best reward."
1. What was your first job?
My first job was working the fields with my dad and grandfather in my hometown, Indaparapeo in Michoacan. I was 6 years old when I would tag along with them to help them cultivate corn and beans. Hard, backbreaking job.
2. How did you get into the food industry?
I began as a dishwasher at California Café in Yountville and was promoted to prep cook within two weeks.
3. Who do you most admire in the business world?
Executive Chef Elliot who used to work for California Café. He was very technical, creative and knew how to promote professionalism along with collaborative team work.
4. What's the biggest challenge your industry has faced?
Getting good help who want to work and can be reliable.
5. What's one of your favorite menu items at your restaurant?
A blue corn tortilla crusted halibut. We do it with sweet corn and potatoes, leeks and a wild mushroom succotash with lemon grass and basil sauce. It's light, nutritious and it has a lot of flavor.
6. What's new at Napa Valley Bistro?
Right now, we are trying to develop small, private rooms for parties. A spring menu is coming up in two weeks. And getting ready for holidays: Easter, Mother's Day.
7. If you could change one thing about your industry, what would it be?
More appreciation for the service industry, especially the kitchen staff.
8. What's a special meal you like to prepare at home?
My wife loves paella and rack of lamb. She enjoys a nice Birria – braised goat or beef — with different types of peppers.
9. What's something people might be surprised to know about you?
I'm a futbol (soccer) fanatic.
10. Favorite team and player?
Team: Barcelona and Morelia. Favorite player: Leo Messi, FC Barcelona. He's a phenomenal guy.