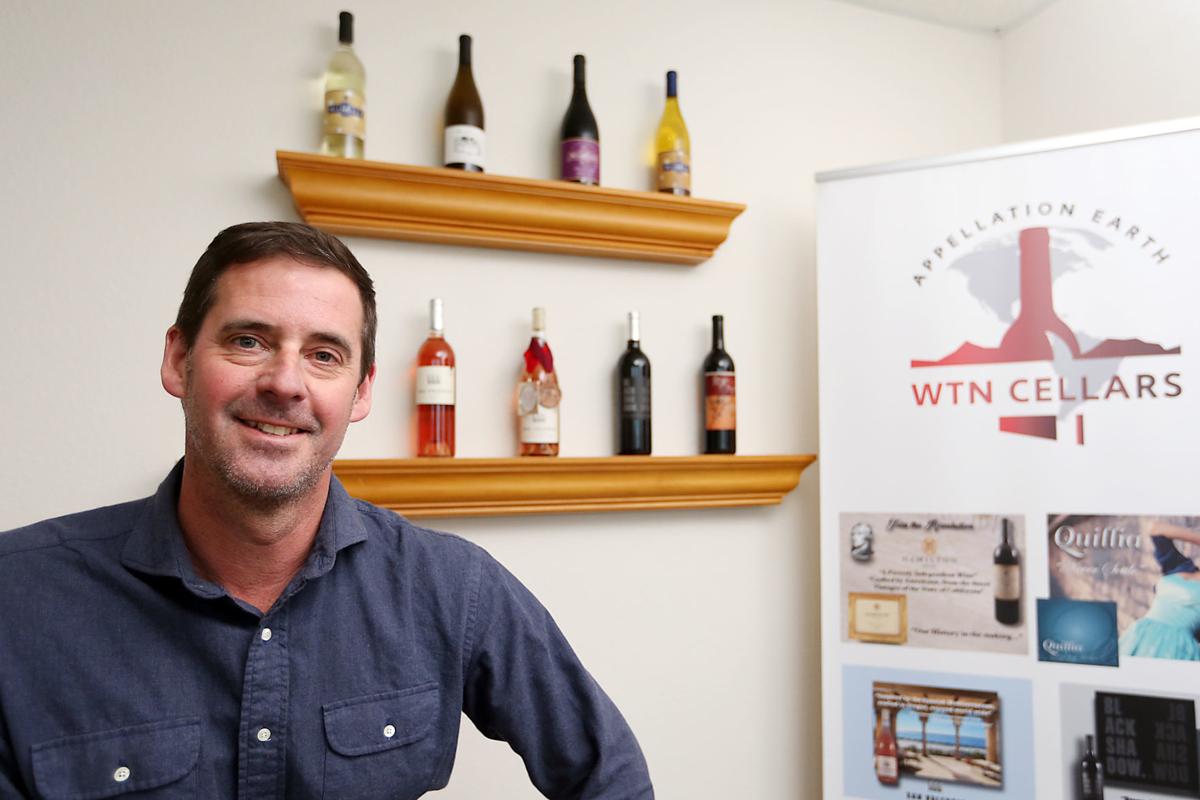 Steve Schepman got into the wine industry after a company called 800-Flowers.com sold him the assets of winetasting.com, Ambrosia and Geerlings & Wade.
"It turned out to be a perfect fit for me," said Schepman.
Today, Schepman is the CEO/Founder of WTN Cellars.
"We are a wine producer," said the businessman. "We own and develop wine brands."
1. What was your childhood ambition?
I wanted to be a farmer, pro athlete or a rock star. Typical kid stuff.
2. Which three people would you most like to have dinner with?
-Michael Houlihan and Bonnie Harvey who started Barefoot Wine.
3. What job would you like to try/not try?
4. What was your first job?
I started out as an accountant with KPMG in San Francisco.
5. What is the biggest challenge your industry has faced?
Besides the 18th and 21st amendment to the constitution; the consolidation of distributors in the United States.
The 18th amendment prohibited the repeal of alcohol and 21st amendment effectively repealed prohibition but then led to the convoluted regulatory structure we must now work within.
The consolidation of distributors in the industry has been the most recent challenge for us.
6. What's on your to-do list?
Develop our Appellation Earth branding, which is an expression of how we operate as a négociant.
We don't own vineyards or a winery so we can use foresight and adaptability to opportunistically source from any appellation on Earth. We believe that the core competencies it takes to be a grower is very different than those required to produce and market wine brands as we do.
Complete the proof of concept for our blockchain and smart wine label project under Wine Trade Network.
Using a Near Field Communication (NFC) chip on the wine bottle consumers would scan the label on their phone and view attributes of the wine authenticated by our blockchain application.
This blockchain application will also be integrated into the supply chain so that wholesalers and retailers can track various attributes of the wine as well as things like the temperature range the wine has been exposed to.
7. What's a common question or misconception you get about your business?
I think people get confused that we don't actually own our own vineyards. We operate as a négociant, sourcing from other vineyards that we don't necessarily own and cultivate.
8. What's your favorite thing about the wine industry?
9. Who do you most admire in the business world?
Jim Dierberg, a banker that got into the wine business, was my mentor in both the business of banking and wine. I always ask myself- What would JD do?
10. What is one thing you hope to accomplish in your lifetime that you haven't yet?
Grow a brand to 50,000+ cases.