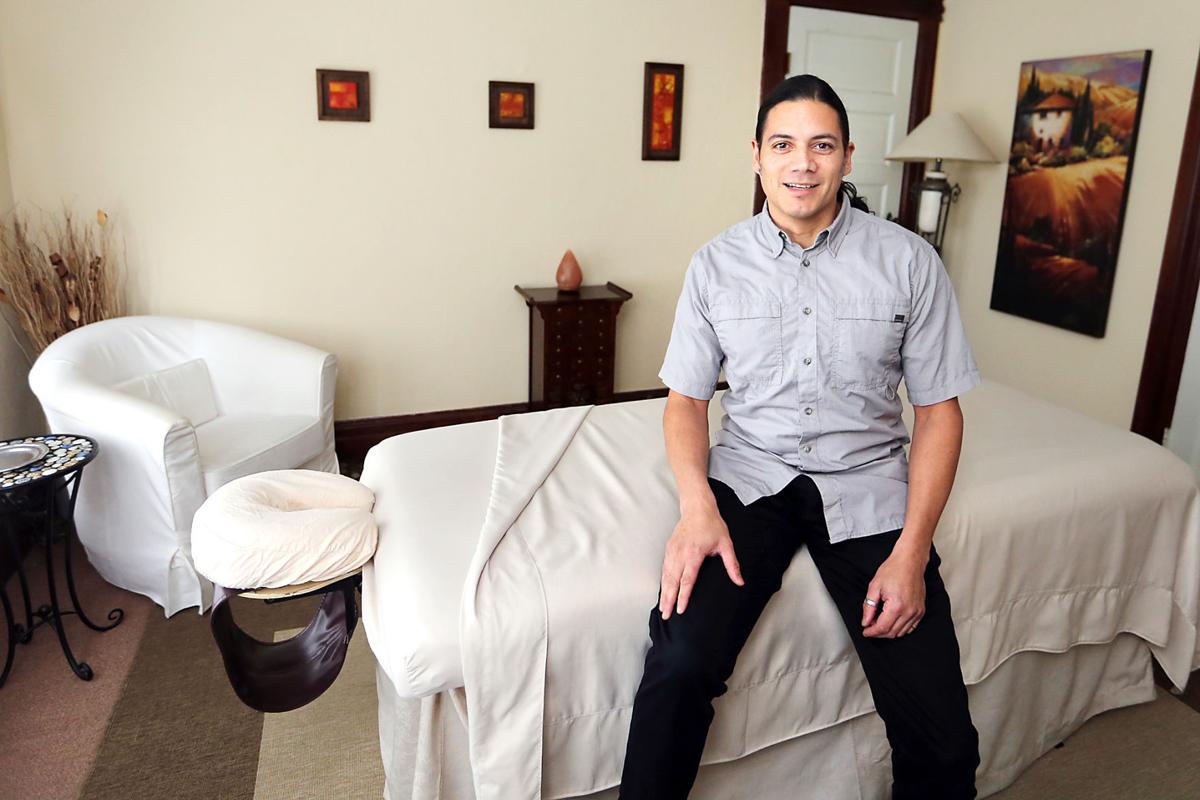 Marcelo Neme said his own family's frequent use of herbology, homeopathy, acupuncture and chiropractic care influenced his interest in the healing arts.
Neme began his studies at an integrative medicine school in his home country of Argentina and then traveled to Spain to continue his studies of Korean acupuncture called Su Jok.
After meeting his wife, Dr. Lynn O'Connell, "we decided to open a practice together one day," he said.
Through some 10 years of traveling and more studies, "I further developed my specialty of therapeutic and medical/sports massage. We decided to settle down in Napa to start a family and make our dream a reality," Neme said.
Neme is a Certified Massage Therapist in California. He is also nationally certified in Therapeutic Massage and Bodywork.
1. Which three people would you most like to have dinner with?
Salvador Dalí, Gaudi and Leonardo Da Vinci.
2. What job would you like to try/not try?
Not try: Office job in front of a computer all day.
3. What was your first job?
At Coca-Cola in Argentina. My job was watching and inspecting bottles for eight hours a night.
4. What is the biggest challenge your business has faced?
The pressure of relocating right after celebrating our fifth anniversary in Napa. It ended up being a wonderful move for our practice.
5. What's on your to-do list?
6. What is one thing you hope to accomplish in your lifetime that you haven't yet?
7. If you could change one thing about your business, what would it be?
Integrate more practitioners and grow a bigger wellness center.
8. What's something people might be surprised to know about you?
I studied computer programming for four years at college to advance within Coca-Cola. At some point, I realized it wasn't for me.
9. What was your childhood ambition?
Helping people, independence and success.
10. Which other Napa County business person would you like to see featured in this column?
Malcolm de Sieyes, Silverado Cooking School.