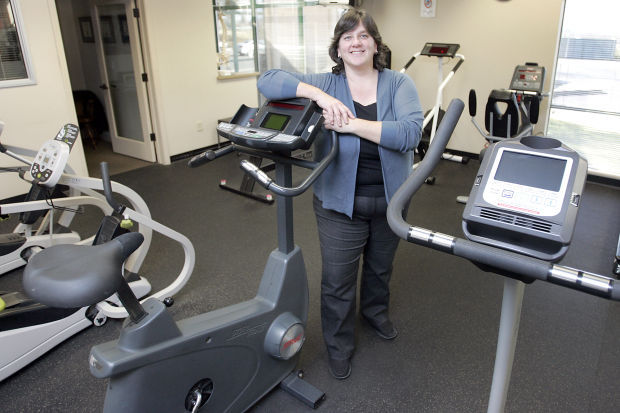 Lori Kelly said that as a child, she wanted to be a sleuth and solve mysteries. In a way, her wish came true. Kelly works as a physical therapist at Napa Valley Physical Therapy.
She described her job as being part detective.
"I have to figure things out," to assist her patients, she said. After that, "I feel like I've started to solve the puzzle and can help them get back to a full life."
Kelly has been with Napa Valley Physical Therapy for 25 years.
1. How did you get into this business?
I was involved in sports in high school and college and thought I would enjoy a career that involved athletes. But, I also enjoyed medicine and anatomy. Physical therapy was a great combination of the two.
2. What's a common misconception you get about your work?
People think we just do massage when we do so much more.
3. What's your specialty?
I specialize in shoulders. The most common are rotator cuff repairs, tears, sprains or strains.
4. What is the biggest challenge your business has faced?
I think it is the declining reimbursement given for services by insurances. It has ramifications for the patients and for the business.
5. If you could change one thing about your business, what would it be?
I would like to change how insurance limits my job.
6. What job would you like to try/not try?
Try: An archaeologist. Digging up old bones or sites would be fascinating.
Not try: Politics. I would not enjoy the political maneuverings.
7. What was your first job?
Waitress in a small Italian restaurant in Clearfield, Penn.
8. What's on your to-do list?
Climb Mount Kilimanjaro and see Africa and Egypt.
9. Who do you most admire in the business world?
Not a person, but I admire these two businesses: No Barriers USA and the National Ability Center. They have amazing goals and seek to empower people of all abilities.
10. What's something people might be surprised to know about you?
I don't like strawberries. Not even strawberry flavored ice cream.