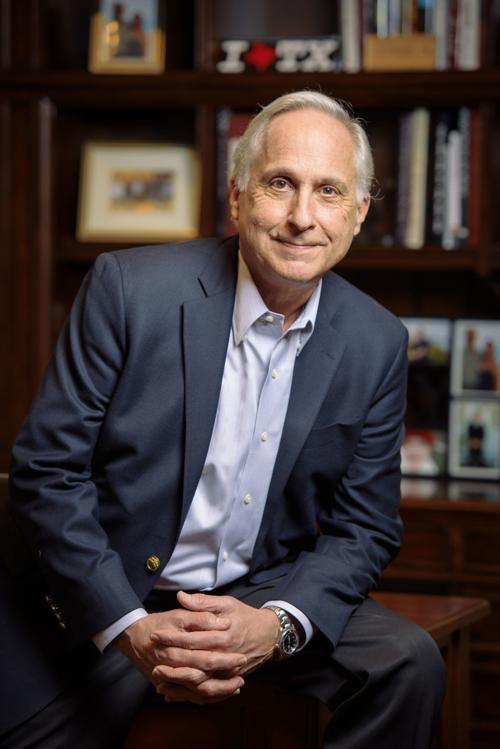 Bill Leigon is well-known in the wine industry, having been in the business for more than 40 years.
He's the former owner of Jamieson Ranch Vineyards, he co-founded The Wine Trust and Ariel Vineyards (the first premium non-alcoholic wine), served as national sales manager at J. Lohr wines for 13 years and worked as vice president of sales and marketing for Associated Vintage Group.
Even with that success, retirement is not on his radar, said Leigon.
Leigon recently launched his latest enterprise: L&S (Leigon and Spear) Beverage Company.
"I think I'll be working my whole life," he said. "I love the niche I've found; creating and building wine brands."
1. What was your childhood ambition?
Like everyone else in Houston, be an astronaut!
2. What was your first job?
The first job that I recall was forming a lawn mowing company with one of my best friends when I was 15 years old.
3. How did you get into the wine industry?
It's my brother's fault. He took a job at Chevalier Wine Cellar, a small retail chain of stores, that was in Nieman Marcus in Houston, Texas.
He moved to New York and became a stock boy at the Chevalier Wine Cellar that was a retail wine and liquor store on the corner of 69th and 2nd Ave. in Manhattan.
Because of the Tied house laws, the store was put up for a sealed-bid auction. I had just graduated from college. No one dreamed the stock boy and his brother would put in a bid at the auction.
My brother and I borrowed $10,000 from our father to put in a bid. I moved to Manhattan and we won the bid.
I became an owner of a retail wine and liquor store at the age of 21. The rest is history.
4. What is the biggest challenge the wine and spirits industry has faced?
This question is tough. The wine and spirits industry is extremely challenging and faces myriad issues.
Because of the 3-tier system, for practical purposes, a winery has to sell to 50 different countries in the United States.
I believe we are facing our biggest challenges as an industry right now: the proliferation of wine brands, the consolidation of the distribution system — both wholesalers and retailers — shifting demographics, legalization of marijuana, more and more anti-alcohol articles each day, water shortage, labor shortage, governmental regulation, etc. etc. etc. There is no dearth of challenges.
5. What's on your to-do list?
I want to be a guest on the Stephen Colbert show. I also would like to win an Oscar, Tony or Emmy.
6. Who do you most admire in the business world?
Robert Mondavi, Warren Buffett and Walt Disney.
7. What do you attribute your success to?
I work hard and I follow up. The best advice I once got is: it's easy to sell wine but it's very difficult to deliver. I always remembered that.
8. What is one thing you hope to accomplish in your lifetime that you haven't yet?
There are so many things left to do it's hard to pick one. I guess it would be to live in a true state of humbleness, take no moment in life for granted, and be grateful for each and every day.
9. If you could change one thing about the wine industry, what would it be?
Eliminate the plethora of governmental regulations.
10. What's something people might be surprised to know about you?
I became a member of Actor's Equity when I was 18 years old and have sung and acted professionally since that time.
The business news you need
With a weekly newsletter looking back at local history.