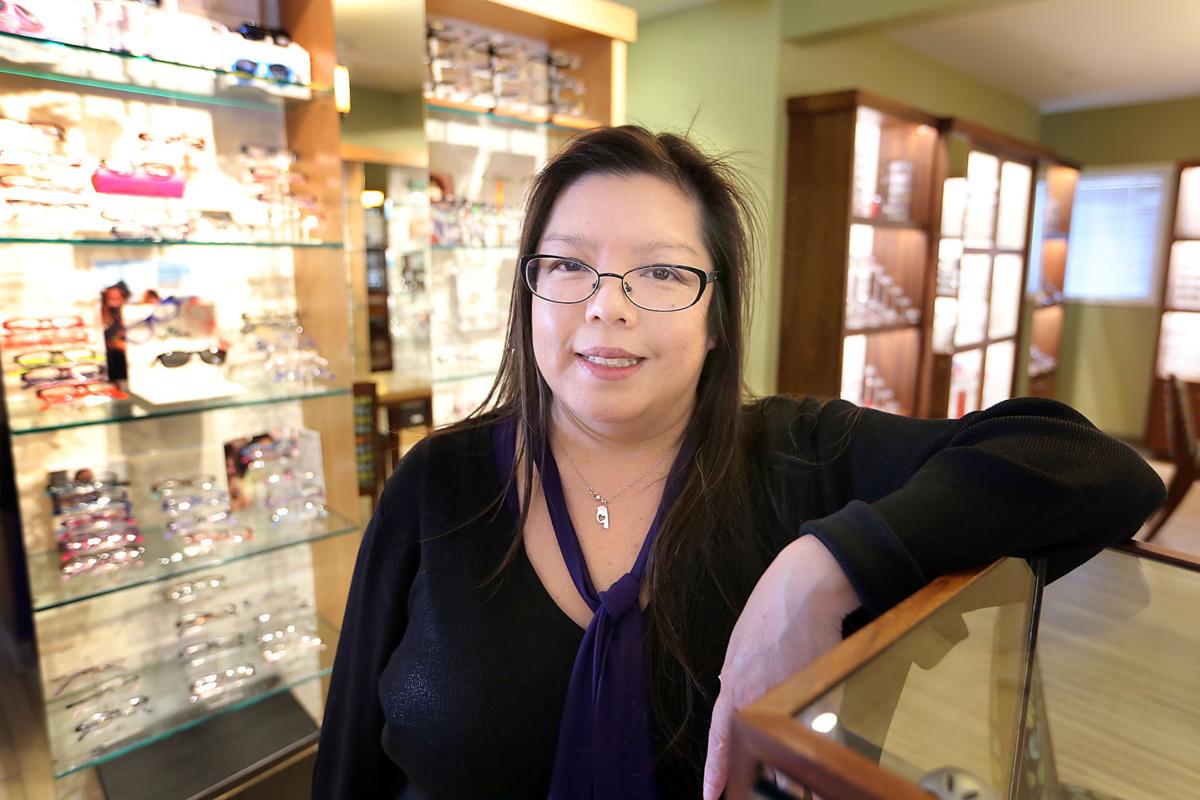 Developmental optometrist, Tanya K. Mahaphon, OD, works with patients of all ages at her business Eye Spy Vision Care Optometry.
Helping children is particularly gratifying, said the doctor.
"It's very rewarding," to see her younger patients — especially those that once struggled in school — improve after her care, said the doctor.
She bought the practice from Dr. Randall Cummings in 2006. Mahaphon just celebrated her 10-year business anniversary.
1. What is a developmental optometrist?
We look at vision as a whole from birth through the aging process and how everything connects together. My specialty is with kids with learning-related vision difficulties. If you can catch it early it really helps.
2. What's the difference between an optometrist and an ophthalmologist?
An optometrist will get a bachelor's degree and go to four years of optometry school. An ophthalmologist goes to medical school and specializes in ophthalmology. Only ophthalmologists can do eye surgery like Lasik and cataract surgery.
3. How did you get into this business?
My childhood eye doctor was a developmental optometrist that specialized in vision therapy for learning-related vision problems.
I was inspired to help children go from failing grades to As (and) from (being) introverts to joining a marching band.
4. What is the biggest challenge your business has faced?
Returning from maternity leave to discover that my landlord was selling the office building I was renting and that my lease was not going to be renewed.
5. What's on your to-do list?
KonMarie my life. Marie Kondo wrote this fabulous book "The Life-Changing Magic of Tidying Up," which basically teaches to only keep the things that bring you joy, then thank and discard/declutter all other items.
I did my clothes. I did books. Now I'm on paper, which I have lots of. I'm able to get rid of a lot more paper than I thought.
7. Who do you most admire in the business world?
8. What is one thing you hope to accomplish in your lifetime that you haven't yet?
Write a science fiction novel.
9. What job would you like to try/not try?
Try: DJ at a silent disco party.
Not try: Snake venom milker.
10. What was your childhood ambition?
To be a veterinarian or pediatrician.
Mahaphon can be reached at (707) 253-7111. Eye Spy Vision Care Optometry is located at 1776 Third St.