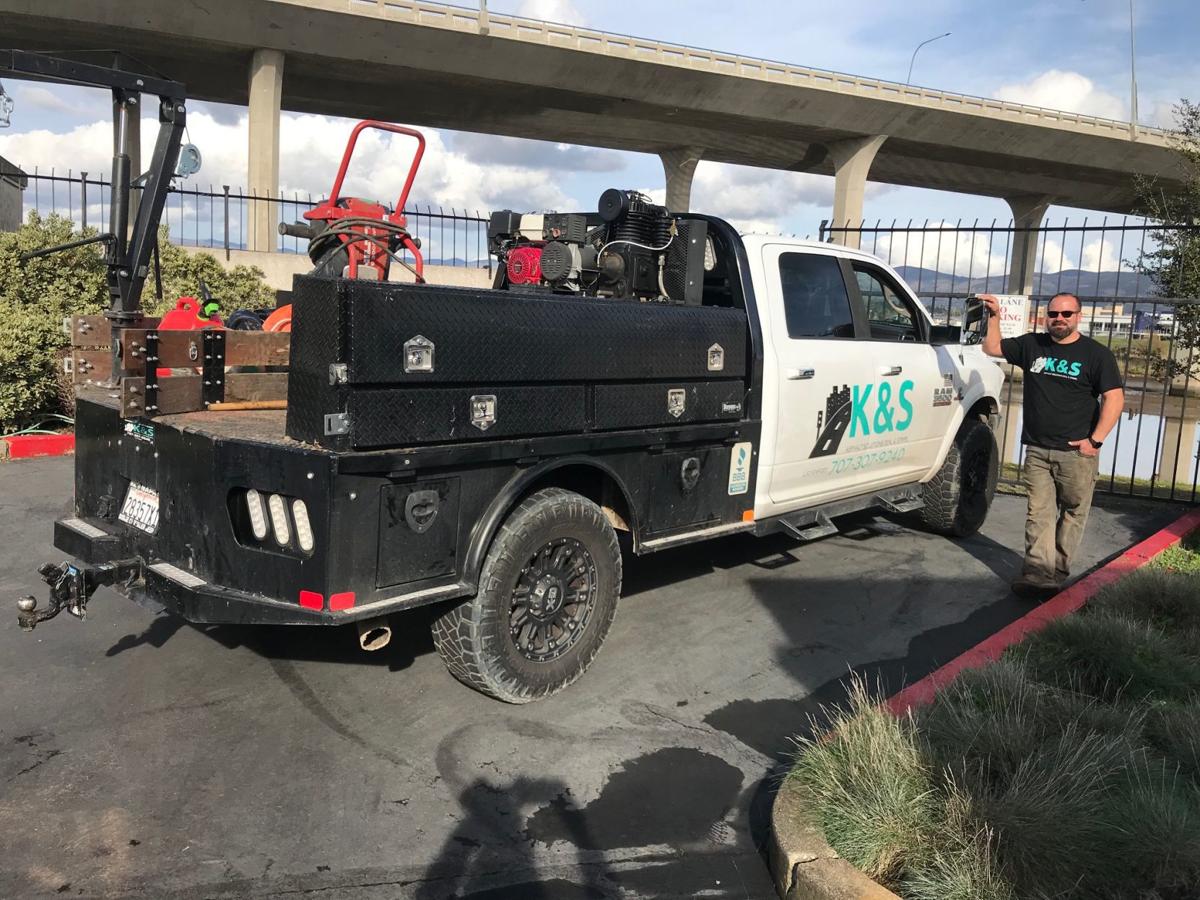 Robert Kite understands that asphalt and paving usually aren't the first things that most business owners think about.
"But it's very important," he said.
Kite knows. He's the owner of K & S asphalt solutions. The company specializes in asphalt preventive maintenance.
Over the years, Kite has learned a few key things in running a successful small business.
"Do quality work, pay attention to detail, and at all times be honest," he said.
1. How did you get into asphalt and paving?
It's what my father did. Some of my fondest memories with my dad are riding on tractors and rollers with him at work here in the valley, and now he works with me.
2. What was it like starting your own business?
I had a lot of doubt (at first). And by the grace of God and my drive to succeed, the phone just kept ringing.
3. What does K & S stand for?
Kite and Sons. I have six kids. I'd be surprised if one of them doesn't follow in my footsteps.
4. What is the biggest challenge your business has faced?
Here in the valley, there has been a shortage of materials so it has made it very difficult to get material to job sites and in some cases put a complete stop to work due to the lack of material.
You have free articles remaining.
5. What's on your to-do list?
In my personal life, travel and create as many memories with my kids before they go off to college, military or whatever they decide to do.
As for the company, find a yard to store equipment and materials in Napa for a reasonable rate (almost impossible) but I have faith in God that he will bless us in that area.
6. Who do you most admire in the business world?
I admire and even seek guidance from many current and retired business owners in the valley: Lee Williams, Dale James, Rick Osgood, Eric Dahlberg, Rich Stiltz and many more.
There's a lot of good people loaded with solid advice and knowledge that love sharing their experience. I definitely would not be where I am today without all of them in my corner.
7. If you could change one thing about your business, what would it be?
I've got nothing! I love this industry. Every day and job is different with its own set of challenges, and I get to work in one of the most beautiful places in California.
8. What's something people might be surprised to know about you?
I'm generally a what-you-see-is-what-you-get type of guy, but many people get surprised to find out that I'm a father to six amazing kids ages 2 to 16; three boys and three girls.
9. What is one thing you hope to accomplish in your lifetime that you haven't yet?
To build a company that sets the standard in the industry, become a household name and stay active in our community with outreaches, prayer and just helping our neighbors in general.
10. If you could be anywhere right now, where would you be?
Hawaii or anywhere warm that offers adventure.
The business news you need
With a weekly newsletter looking back at local history.