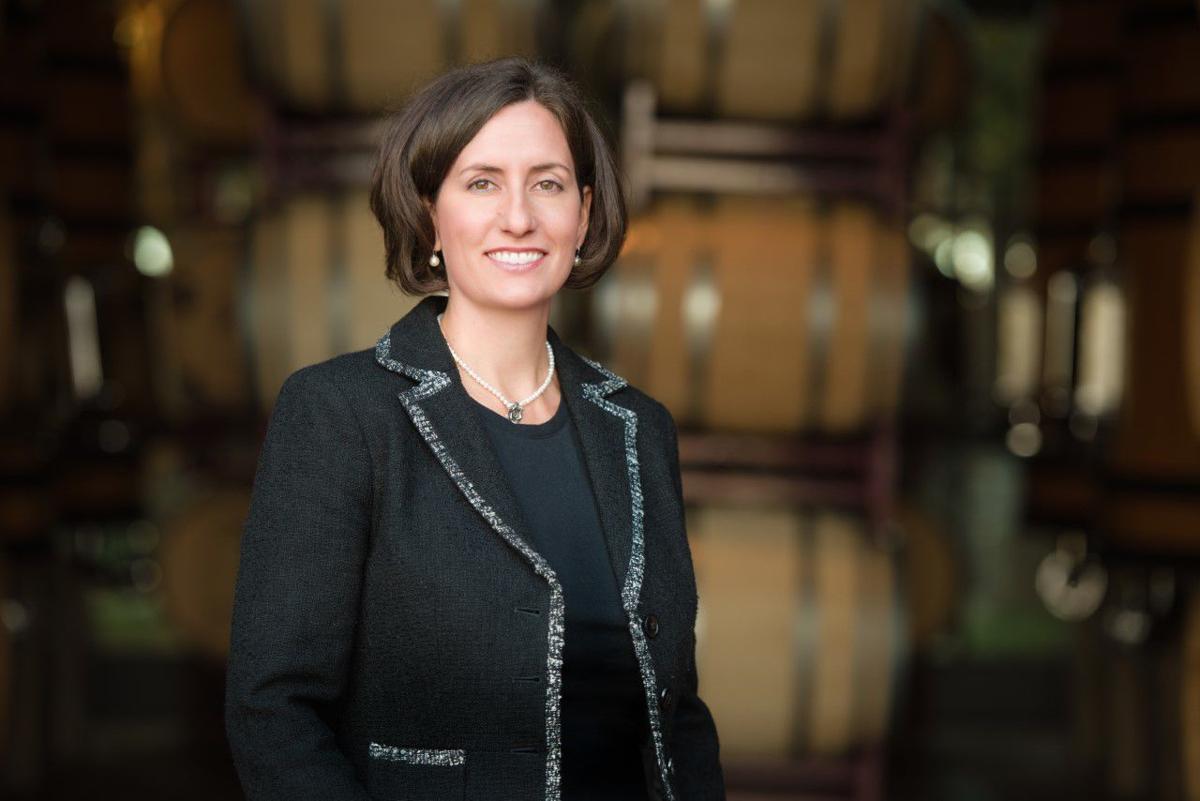 "I love the intersection of tourism and wine," said Linsey Gallagher, the new president and CEO of Visit Napa Valley.
"For me, wine is rooted in a sense of place and wine can give you the experience of a place in other parts of the world."
When visitors bring Napa Valley wine home and drink it, they are "transported back to that experience," of their visit, Gallagher said.
"It can connect you with a place again and again even if you're not physically there."
Before taking the lead at Visit Napa Valley, Gallagher most recently served as vice president, international marketing for the California Wine Institute in San Francisco.
1. What was your first job?
Waitressing in a small café in the town of Rochester, Vermont.
Lots of babysitting.
2. How did you end up in California?
Stephanie Gallo attended the same business school as I did (Kellogg School of Management at Northwestern University).
She was on campus recruiting MBA candidates for marketing positions at E&J Gallo winery.
A friend of mine was going to Gallo's recruiting presentation and convinced me to tag along for the free wine. I met Stephanie Gallo and connected with her right away.
A few weeks later, after a trip to California to meet the Gallo marketing and management teams, I accepted their job offer…and ultimately moved to California to work in the wine business.
3. What is the biggest challenge the wine and tourism industries have faced?
Connecting with and being relevant to millennial consumers is one of the biggest challenges. It's important that we remain good stewards of this iconic and aspirational destination, protecting it for generations to come, yet also continue to share its many attributes with visitors from around the world.
Our recent collaboration with BHLDN, Anthropologie's wedding lifestyle brand, is an example of how we're working to reach this key demographic.
4. What are some common misconceptions about Napa Valley that you hear?
Napa is a luxury destination but there is a misperception that if you can't spend $2,000 a night on the hotel room you shouldn't come. (But) we have many options at all price points that will give a great experience.
The second misperception is that Napa is a destination for people over 50, over 60. But there is a depth and breadth of experience for younger travelers as well.
5. What's on your to-do list?
Raising children who are humble and kind, hopefully with plenty of integrity and intelligence as well.
Getting more exercise and more sleep (as any parent with young kids will agree!)
6. If you could change one thing about your industry, what would it be?
It's important for the local community to understand the tremendous value tourism holds for the economy, businesses and personal well-being.
Here in Napa Valley, the wine and tourism industries are the largest employers, and Napa Valley's healthy and vibrant tourism industry contributes to the quality of life that we are so fortunate to enjoy.
In my new role at Visit Napa Valley, I will be working with my team, our board members and elected officials to help share the many ancillary benefits that visitor spending achieves here in our community.
7. What is one thing you hope to accomplish in your lifetime that you haven't yet?
Balance. Being a full-time working mother is both rewarding and a struggle much of the time. I like to say that some days I'm a good mother, some days I'm a good wife and some days I'm a good employee. But that rarely happens all on the same day.
8. What's something people might be surprised to know about you?
I am from a small, agricultural town in rural Vermont, a state that has more cows than people. I still subscribe to the weekly newspaper, which helps to keep me grounded and gives me good perspective.
9. What was your childhood ambition?
Alternating between ballerina and hairdresser, which is ironic, as I am not any good at dancing or styling my hair.
10. If you could be anywhere right now, where would you be?
Here in the beautiful Napa Valley, combining business and leisure (in a term I recently heard coined as "bleisure").
In my prior role with the California Wine Institute, I traveled extensively internationally, so I am enjoying a bit more time closer to home in Napa now.
Or back in Vermont, in the summer, visiting family and friends.
The business news you need
With a weekly newsletter looking back at local history.