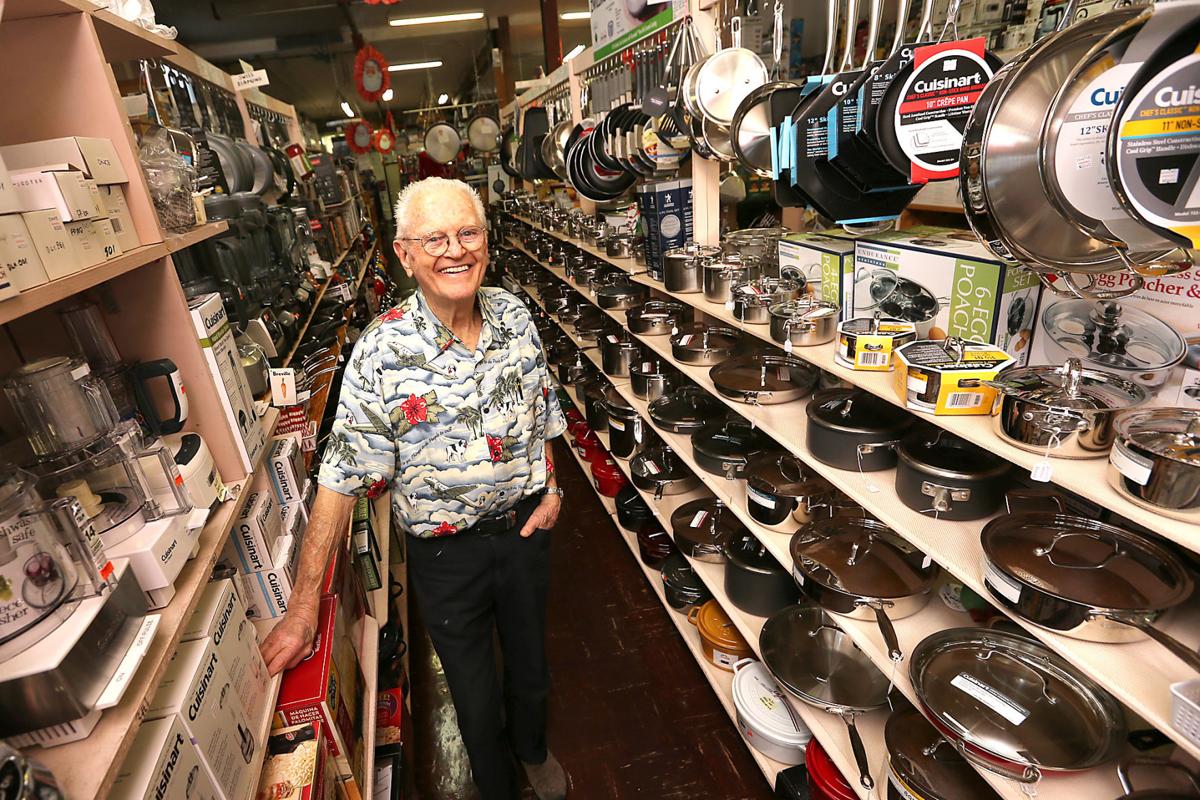 If John Shackford hadn't interrupted Albert Krug's nap, who knows where Napans would be buying their kitchen supplies today?
Back in 1975, Shackford and his wife, Donna, visited a combination hardware/kitchen store on Main Street owned by Krug.
"Mr. Krug, the only person in the store, was asleep on a couch," recalled Shackford.
"I woke him so we could pay for something we wanted, and I told him he ought to hire more help."
"He grumbled that he was thinking about selling the place anyway. Without really thinking about it, I asked him how much he wanted. He named a price, I looked at Donna, then told him I'd take it."
1. What's a common question you get when you tell people who you are?
They say, "Oh really? I didn't know there was such a person."
2. What's your favorite thing about running a small business in downtown Napa?
The people. We have such good customers. We provide good merchandise at a good price. And we try to have everything people need for the kitchen.
3. If you could change one thing about your business, what would it be?
Computerize the store. We're stuck in the '50s. It slows down our business in that we handwrite all of our tags. But our customers seem to like it. They say "Don't ever change."
4. How many hours a week do you work?
5. You said you're 87. Do you ever think about cutting back?
Yes, I think about it. It just seems like I don't.
I just enjoy working with people. I enjoy our employees. It keeps me going. It keeps my mind and body active. I'm doing quite well for my age, I think.
7. Does any of your family work in the store?
Yes, my daughter Laura and daughter-in-law Cindy are my left hand and right hand and they keep the store going.
8. What is the biggest challenge your business has faced?
Surviving the first three years. It was tough. We tried to operate as a hardware store for a while and it didn't work.
9. What is one thing you hope to accomplish in your lifetime that you haven't yet?
Live to be 100 years old.
10. What's something people might be surprised to know about you?
I flew fighter jets in Korea. I was in the Air Force.
Shackford can be found at the store at 1350 Main St. in Napa.
The business news you need
With a weekly newsletter looking back at local history.