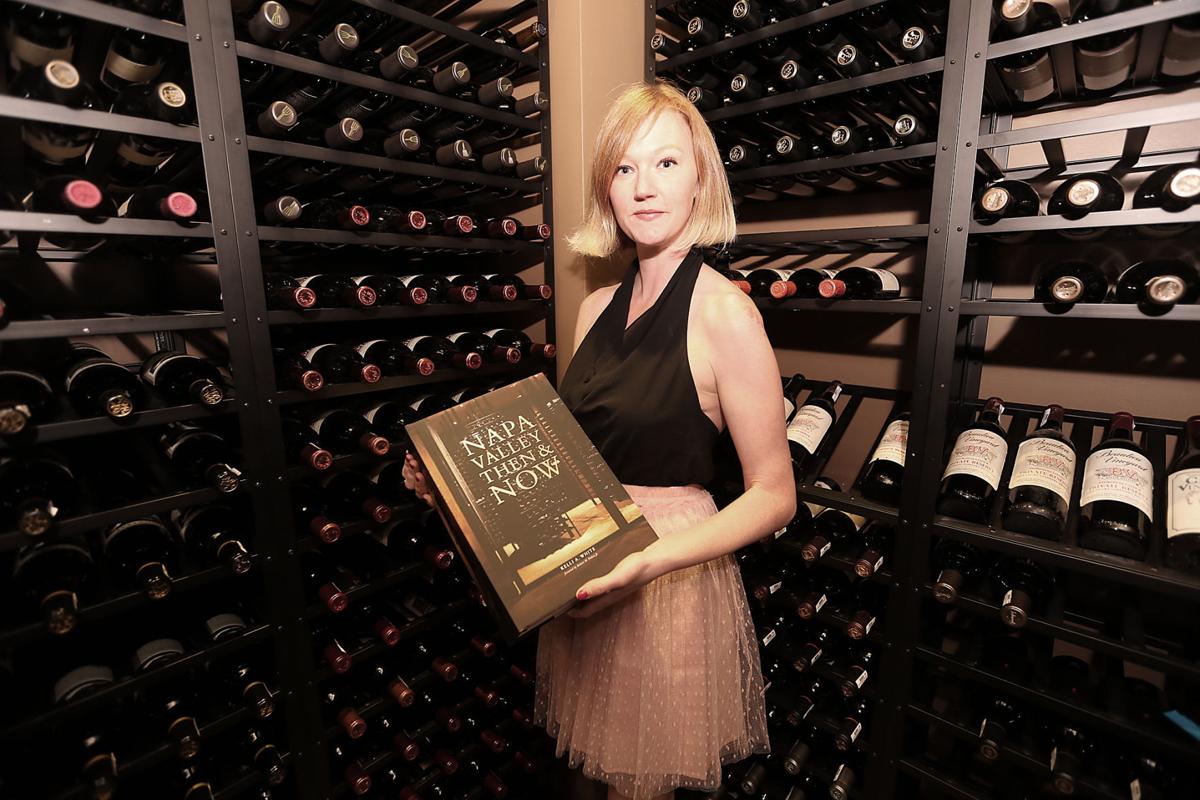 Kelli White got into wine "very much by accident," she said.
During college, she wasn't a wine drinker. But after she turned 21, she got a job at a wine shop in Boston.
At first, "I didn't know anything about wine," she said.
But after reading and learning more about wine, "I fell in love with it," she said.
"I love the history, the geology, the cultural aspects," of wine, she said.
"I found that I have good taste memory and it just spiraled from there," eventually leading to her becoming a sommelier.
In 2010, White moved to Napa to run the wine program at Press and make wine. Her 2015 book "Napa Valley, Then & Now," offers a detailed look at Napa Valley's history and winemakers.
Today, White is a senior staff writer for GuildSomm, a nonprofit international membership organization for sommeliers and wine professionals.
1. Which three people would you most like to have dinner with?
Scientist and engineer Buckminster Fuller, musician Jeff Mangum and any actual pirate.
2. What job would you like to try/not try?
3. What was your first job?
As a young teenager, I used to clean the houses for some of the wealthier folks I knew in central Massachusetts. Anyone who knows me now would find that extremely ironic.
4. How did you get into the wine industry?
I needed a nights/weekend job in Boston to support myself during college. I just sort of wandered into a wine store on Beacon Hill that had a Help Wanted sign in the window.
5. What is the biggest challenge your industry has faced?
I think that what is brewing right now, with women suddenly empowered to speak out against sexual harassment, will be the biggest challenge the wine industry will face.
While I've been thrilled to see more and more women enter the business, the vast majority of power positions are held by men. And there's booze everywhere all the time, so there will surely be a reckoning and it seems that will be soon.
6. Who do you most admire in the business world?
(Wine critic) Jancis Robinson.
7. What is one thing you hope to accomplish in your lifetime that you haven't yet?
I would love to actually learn piano. Right now I have settled for owning a player piano. It's vintage and fully functional.
8. What's something people might be surprised to know about you?
I was once in a band that played the Knitting Factory in NYC.
I played in a number of bands, but you would have not have heard of us. I played guitar and sang backup.
9. What was your childhood ambition?
The successful avoidance of chores.
10. If you could be anywhere right now, where would you be?
Eating my way through Basque country.
The business news you need
With a weekly newsletter looking back at local history.