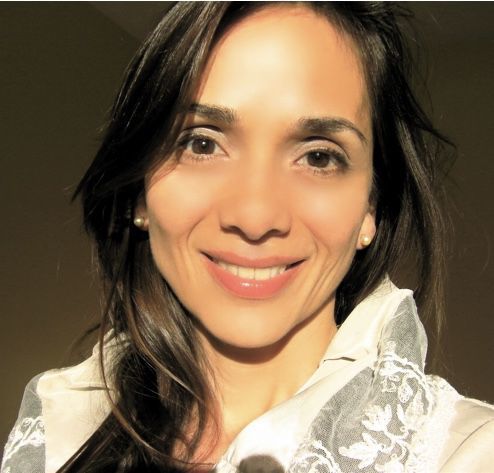 Juliet Vonturi is a silkmaker colorist who prints, hand paints and hand colors pieces of silk. Her work is then used to make clothing, art or other textiles.
"I have a lot of dreams about silk and color," said Vonturi, who lives in St. Helena.
"Silk is the best textile for taking color and expressing it in its most exquisite tones," said Vonturi. "No other fabric matches this ability."
1. How did you get into this business?
I've always had an affinity for the beauty and refinement of marble stone. After falling in love with textiles, I remember walking by the ocean and getting this epiphany about fusing the fluidity of silks with the strength of stone. My goal is to make silk and natural fiber textiles the preeminent choice for the benefit of mankind.
2. What is the biggest challenge your business has faced?
Mills and production resources located elsewhere.
3. If you could change one thing about your industry, what would it be?
Clean up the toxic processes that hurt the health of thousands of textile workers and the environment.
4. Who do you most admire in the business world?
5. Which three people would you most like to have dinner with?
-(Renaissance-era textile artist) Mariano Fortuny.
-(Chef and author) Donna Hay.
-Brother of Jared (from the Book of Mormon).
6. What's on your to-do list?
Open a wonderful silk museum in Saint Helena with botanical color workshops, design talks, vintage and couture textile presentations and a silk fashion show.
7. What is one thing you hope to accomplish in your lifetime that you haven't yet?
Ride horseback exploring some wild parts of Russia. I've read so many adventure and romantic novels about doing this!
8. What's something people might be surprised to know about you?
I am related to Lawrence of Arabia through his father's family. I discovered that in January. I do a lot of family genealogy.
9. What was your childhood ambition?
Be a Triple Crown winning jockey. I love horse racing, the challenge, the quick intuitive movement, the union of mind and power. I'd love to design silks for steeplechase stables.
10. If you could be anywhere right now, where would you be?
In a calm, gorgeous part of a Greek island making superb memories with my loved ones.