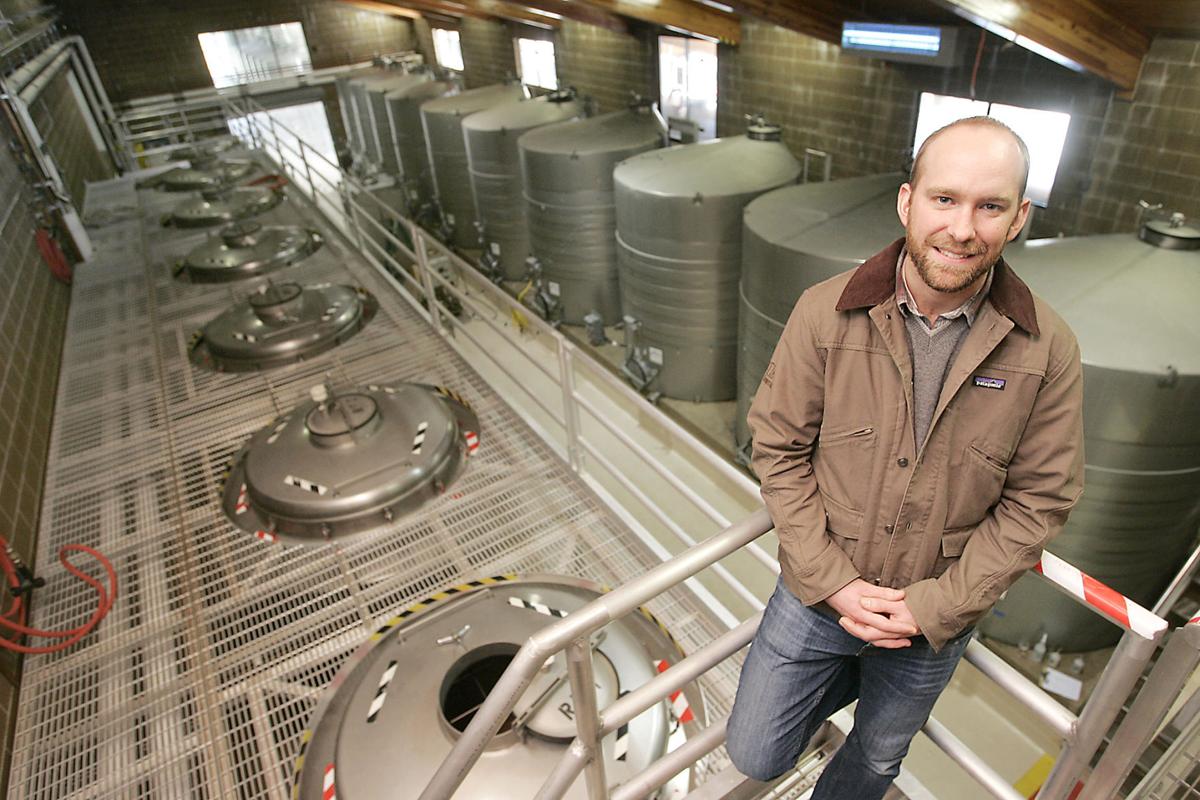 Richie Allen, director of viticulture and winemaking at Rombauer Vineyards, described making wine as both an art and a science.
"It's an incredible challenge," he said.
"What I like the most is when you give someone a wine you've made and their face lights up. That's when you know you've nailed it."
Originally from Melbourne, Australia, Allen started his career at Rombauer Vineyards as a harvest intern in 2004.
1. What was your first job?
I had a chemist route as a child in Australia. When I was in elementary school, I worked for the local pharmacy delivering medicine to elderly people who couldn't leave their homes. I got paid $2.50, which I used to buy candy.
2. How did you get into this business?
I took a year off university to travel and rock climb around the world. I ended up in California, and one fateful day, I went wine tasting in Amador County with friends. I'd had wine before, but there was something about tasting through a flight of wines and comparing them that set off an insatiable curiosity. I was hooked.
I went back to Australia to get my winemaking degree, then spent seven years living out of suitcases working harvest after harvest. And I visited as many wine regions and tasted as many wines as I could to increase my knowledge.
3. What's a common misconception about winemakers?
People think that winemakers walk on hallowed ground — and some winemakers think they do — but the truly gifted winemakers know how to keep their ego in check.
4. What's your advice to someone who wants to get into winemaking?
Talent will get you a little bit of the way, but you have to be crazy enough to do the hard work to really get there. You can have all the talent you want, but if you don't have the drive, it's a complete waste.
5. How do you compare the Australian and U.S. wine industries?
In the Australian wine industry, (there is) camaraderie between regions.
Napa's friendly (but) incredibly competitive. People guard their secrets very closely in Napa. The pressure is a little bit higher. That's the competitive nature of super premium wine production.
6. What is the biggest challenge your business has faced?
My biggest challenge is how to keep making our wines better while keeping them consistent continually improving while not changing the signature Rombauer house style.
7. What's on your to-do list?
More travel. I'd really like to go to New York. And I've always wanted to go to Istanbul.
8. Who do you most admire in the business world?
Australian winemaker Max Schubert of Penfolds. When he initially created and unveiled Grange (wine), it wasn't successful. He was told he couldn't do it, but he continued to make it in secret for three years with the help of the guys in the cellar. The rest is history, of course. I admire that he trusted himself and knew he was doing the right thing when no one else did.
9. What's something people might be surprised to know about you?
I worked in a genetics lab. Before wine, I studied molecular biology.
10. What is one thing you hope to accomplish in your lifetime that you haven't yet?
I just hope to always be doing what I love.
Bonus questions for online:
Which three people would you most like to have dinner with?
I'd like to have a dinner party and invite a big group of people — at least a dozen people and a few cases of wine. Imagine the energy and the conversations that would follow.
What job would you like to try/not try?
Try: Cinematographer. It's my latest field of interest. I have several cameras and often bring one along when I visit our vineyards or, as was recently the case, one of our cooperages. My 2-year-old's childhood also is well-documented.
Not try: Tax accountant. No offense to tax accountants, but doing my own taxes is painful enough.
What was your childhood ambition?
It would change every 10 minutes. Ultimately, it was to have fun, so nothing has changed in that sense.
If you could be anywhere right now, where would you be?
On the beach in Maui with a book. The last time I got to read a couple of books cover to cover was in Hawaii.
What's the worst job you ever had?
I've been lucky to have never had a job I didn't want to do. I don't enjoy sitting still, so I've always managed to find something good in every job. You just have to find a way to make it entertaining.