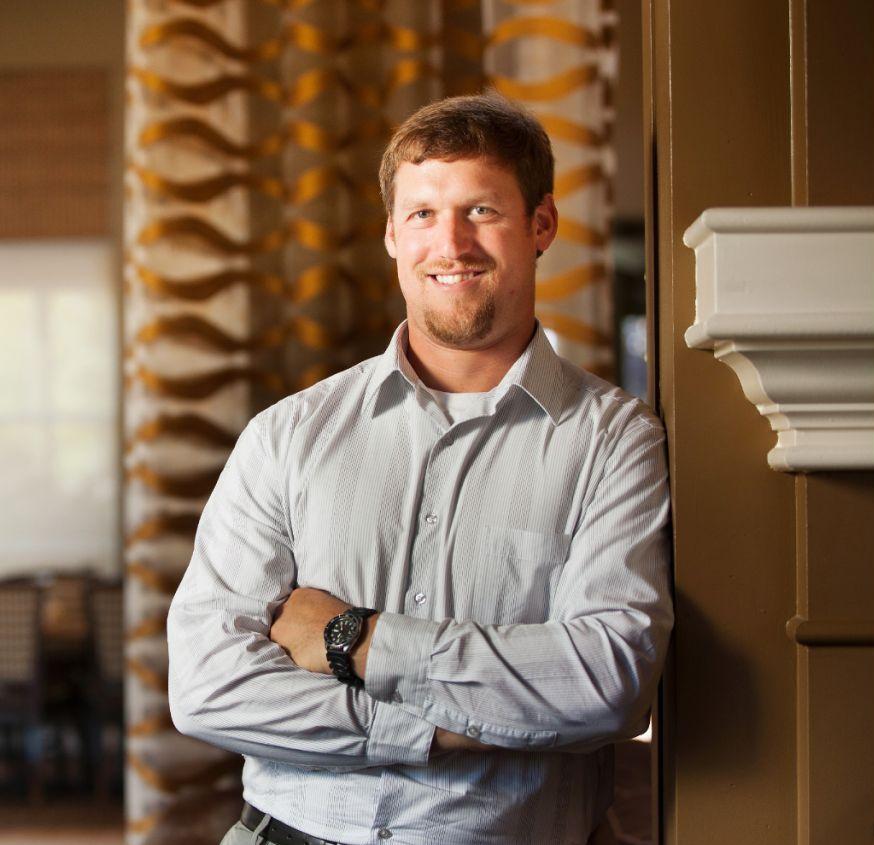 Adam Ivor works for both ends of the wine industry — he makes wine and he also ships it.
Ivor is the winemaker for his brand Subterra Wines. He's also co-founder and director of operations for Gliding Eagle, which ships wine direct to China.
Ivor said several things attracted him to the wine business.
"I knew going to college that I wasn't going to be able to put on a suit and tie and sit in a cubicle every day," he said.
"I like working with my hands and I enjoy knowing my surroundings and how everything interacts in our environment," said Ivor.
1. How did you get into this business?
I was born and raised in wine country, but my family was not in the business.
I had an internship with Michael Sebastiani at Highway 12 Winery to see what winemaking was all about.
After going to Fresno State for my B.S. in enology, I found that I could always do something different in the wine business. It was not the same thing day in and day out. In winemaking and viticulture (and in life), there are many uncontrollable variables — this is what makes it interesting and different to me.
I left my winemaking job of nine years to help start Gliding Eagle to create a trusted, transparent and direct channel to Chinese consumers.
2. What was your first job? I started working at Viansa Winery in Sonoma Valley full time in the summers when I was 14 years old. It consisted of facilities maintenance and special events work.
3. What is the biggest challenge your business has faced?
Skepticism. The wine industry has been conditioned by previous situations and dealings with people trying to sell their wines in China that left a bad taste in their mouths. Once people try our solution and see how it works, then people trust it.
4. What's on your to-do list?
Buy more shipping tape, bill clients for shipments, become a Certified B Corp, hire more people, email a heap of people, send quote for large shipment, find a new warehouse, visit our customs clearance brokers in China, buy space heaters for office …
5. Who do you most admire in the business world?
Yvon Chouinard, founder of Patagonia because he uses business to make the world a better place. He does not just accept the traditional way of running a business, yet his employees are happy and it is a successful company. He grew his company from a passion into a career and I respect that immensely.
6. What is one thing you hope to accomplish in your lifetime that you haven't yet?
I would like to have the time and resources to help change the mental health systems in this country for the better. There are so many people all around us who suffer from mental illnesses that are treated like criminals instead of patients.
7. If you could change one thing about your business, what would it be?
I wish we could roll out our direct-to-consumer solution for quality U.S. producers to many other countries sooner.
8. What's something people might be surprised to know about you?
When I was born, my parents and I lived in a renovated sheep shack without running water in Wooden Valley outside of Napa for a year or so before moving to Sonoma Valley.
9. Which three people would you most like to have dinner with?
Winston Churchill, Charles Darwin, Frank Lloyd Wright.
10. What job would you like to try/not try?
Try: Upper management of the S.F. Giants.
Not try: Underwater basket weaving.
Bonus questions for online
What's the worst job you ever had?
When I was in college I did construction. We built and remodeled Starbucks and we had a remodel in El Centro.
What was your childhood ambition?
I always wanted to play professional baseball. It's the greatest game on earth.
If you could be anywhere right now, where would you be?
Wading in a beautiful trout stream with my fly rod in my hands in the middle of nowhere.