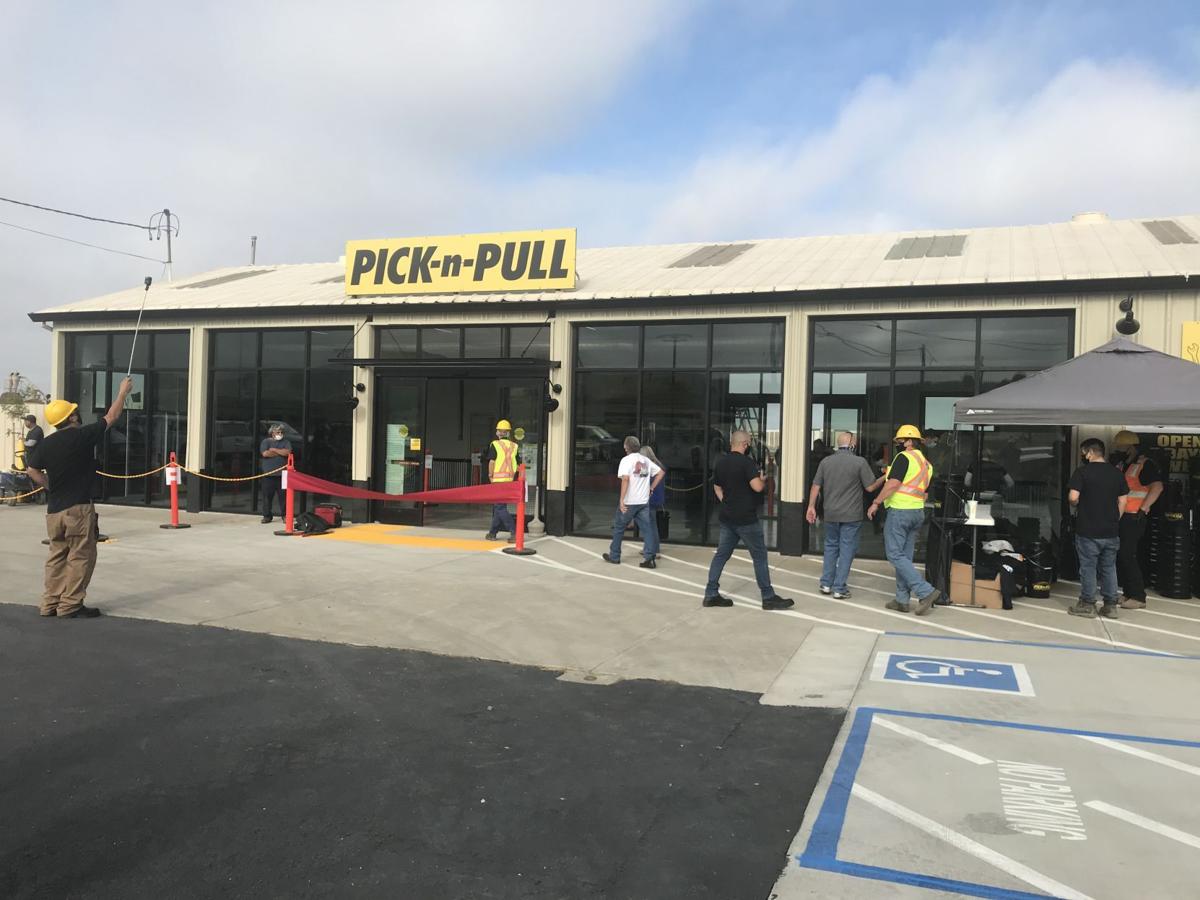 The Pick-n-Pull chain of self-service auto parts has finished the major renovation of the American Canyon auto salvage yard at 5759 Broadway St., the company announced.
Pick-n-Pull Auto Dismantlers refreshed the original auto dismantling operation, established in 1955 as Rays Auto Parts & Pacific Auto Salvage, into a fully rejuvenated auto salvage site, a news release stated.
"This not your dad's auto yard," the release stated.
"Pick-n-Pull is one of the largest recyclers of end-of-life vehicles in the industry. Customers bring their tools, pull the parts they need and save money," said Eric Forrestall, associate architect and project manager at Craiker Architects and Planners. The company has been working with the city for more than two years to obtain permits and approvals during the construction.
"Their dedication to maintaining an excellent environment sets them apart from the old tattered traditional junkyard your familiar with," the release stated.
Transforming the grandfathered zoned property located both in the city of American Canyon and Napa County limits into a self-service auto parts store started at the city of American Canyon.
"The site has been cleared of all significant hazardous material contamination," said the release, and the reclamation exceeds the American Canyon requirements.
The recycling process at Pick-n-Pull begins with the arrival of used vehicles. Pick-n-Pull purchases vehicles from many sources including tow companies, private parties, auto auctions, city contracts and charities.
If someone has a car that person no longer wants to keep and has brought it to a nearby Pick-n-Pull, "a vehicle specialist will evaluate the car and offer the owner a fair price."
"This leaves the owner at ease to know that his vehicle will be put to good use and recycled. Now begins the dismantling process, recyclable items and hazardous materials are removed. Now that all the fluids have been drained, the vehicle is taken to the sales floor, ready for an eager customer to find that valuable part he or she is looking for." Pick-n-Pull recycles over 95% of its products, the release stated.
Pick-n-Pull is also ready to help customers find the missing auto part to restoring that precious vehicle stored in the garage. Each location stocks hundreds of vehicles at a time and are constantly refreshing their inventory providing their customers with a large selection of vehicles and parts, said the release.
American Canyon "auto junkies" will thrive from their new location, saving time and money finding the parts they need, said the release.
Watch now: The Napa Chamber of Commerce launches a community assist campaign
The business news you need
With a weekly newsletter looking back at local history.