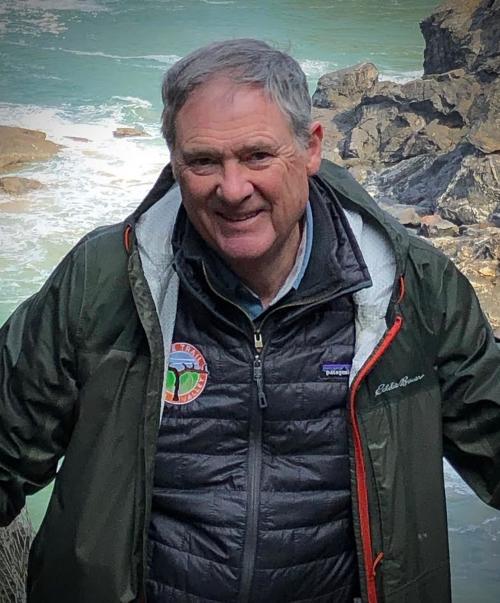 Philip Sales is the executive director for the Napa Valley Vine Trail project - a 47-mile biking and walking trail which will connect Vallejo to Calistoga through Napa Valley.
He has been involved with the project since 2007 when he headed up the consultant team which authored the "Napa Valley Greenway Feasibility Study" which later became the Vine Trail.
Sales is a landscape architect and has spent almost all his professional life working on trails and public open space projects including two decades as chief of park planning for the Sonoma County Regional Parks Department.
As a consultant, his projects include trail planning work for the Humboldt Bay Trail, Lake Tahoe, Lake County and Palm Springs.
1. What was your childhood ambition?
2. What job would you like to try/not try?
3. What was your first job?
At 15, I worked for a Garden Center in Epsom, Surrey, England. My job included shoveling manure brought from the surrounding horse stables. Epsom is the center of horse racing in England.
4. How did you get into this industry?
I have been interested in architecture and landscape architecture since I was in high school. I graduated from Manchester University with a post graduate degree in Landscape Architecture.
After working in London and the Royal County of Berkshire, where Windsor and Windsor Castle are located, I moved to the U.S. in 1978.
I spent almost two decades as Chief Park Planner for Sonoma County, including the development of seven public parks in another town ironically called Windsor. While I was with Sonoma County, I became interested in trails and greenways as a way of connecting communities.
I oversaw the development of the Joe Rodota and West County Trails in Sonoma County. It still delights me that the general public loves these types of facilities.
5. What is the biggest challenge your industry has faced?
Trails are benign and low impact facilities to develop. Unfortunately, because of the way that our environmental laws are written, trails often get the same level of scrutiny as major highways.
It is a "one size fits all" approach that inevitably increases costs and time. In the 1990s, I was developing trails for $250,000/mile, today the cost of construction, environmental and engineering have increased tenfold.
6. What makes you most proud about your industry?
In the 1980s very few agencies were undertaking biking trails. The "Rails to Trails Conservancy," was a relatively new organization and most trail projects were regarded as purely recreational.
Over the past four decades, there has been a recognition by transportation agencies and elected officials that trails benefit a much broader constituency. They are not simply recreational but an alternative to the automobile, for commuting, a way to improve health and a way of connecting communities.
Today, there are regular meeting of trail management and planning organizations advocating for trails and developing policies for a green infrastructure.
7. What's on your to-do list?
8. Who do you most admire in the business world?
I may sound biased, but our Board President Chuck McMinn.
In 2008, while wrapping up a public meeting on the Napa Valley Greenway Study, as the Vine Trail was then called, I met Chuck. He came up to me and told me that he thought the project was a great idea and mentioned that the Napa Valley Vintners were looking for a legacy project. Two weeks later, I met with him and representatives from the Vintners, the Land Trust and the Farm Bureau at his winery. At that meeting, the Vine Trail organization was created. I was impressed that Chuck was able to assemble a diverse coalition of stakeholders which has now worked together on a common purpose for over a decade.
9. If you could change one thing about your business/industry, what would it be?
I would like to see more trail advocacy organizations learn from what we have created in Napa. Our broad coalition is really unique.
10. What's something people might be surprised to know about you?
My family has been involved with theater and show business for over 100 years.
My father was a professional comedian, my grandparents were a vaudeville act and my great grandparents operated one of the last travelling theatres in England in the 1900s. When I was growing up, I avoided show business.
However, in 1982, I had just moved to San Francisco, when someone suggested I audition for a revival of a British comedy revue called "Beyond the Fringe." I auditioned and was cast.
The show was supposed to run for six weeks and ended up running for three years including two west coast college campus tours. I somehow balanced this with my day job as a landscape architect.
I really began to appreciate how hard a job my father had. The show had over 300 performances and won some awards. It was a great experience, but I was happy when it ended and went on to raise a family and move to Sonoma.
Catch up on Napa County's top news stories