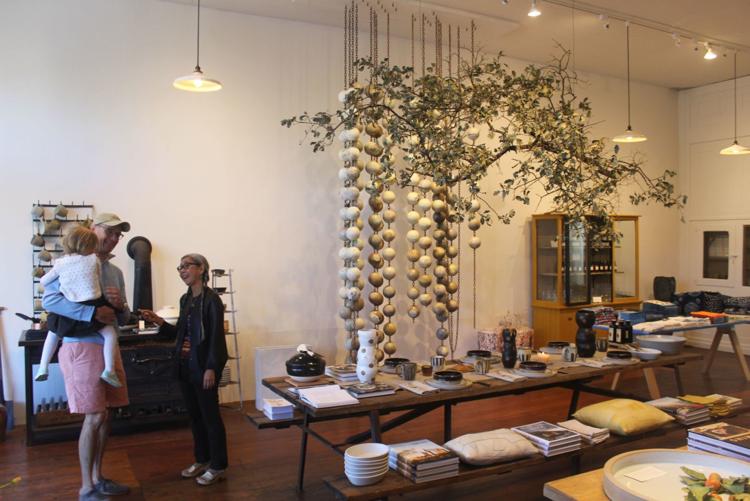 Everything at St. Helena's Carter & Co. is artisanal, handmade, environmentally sensitive and unique.
Welcome to the anti-Costco.
"People are tired of meaningless, fake stuff from China – things without stories," said Pope Valley-based artist, potter, and sculptor Richard Carter. "People want a story and they want to meet makers."
Since opening in May, Carter & Co. has been one of downtown St. Helena's biggest success stories. It offers everything from Joy Brace's table linens to Susan Kim's deerskin jackets to Mike Thompson's olive oil to Carter's own dinnerware.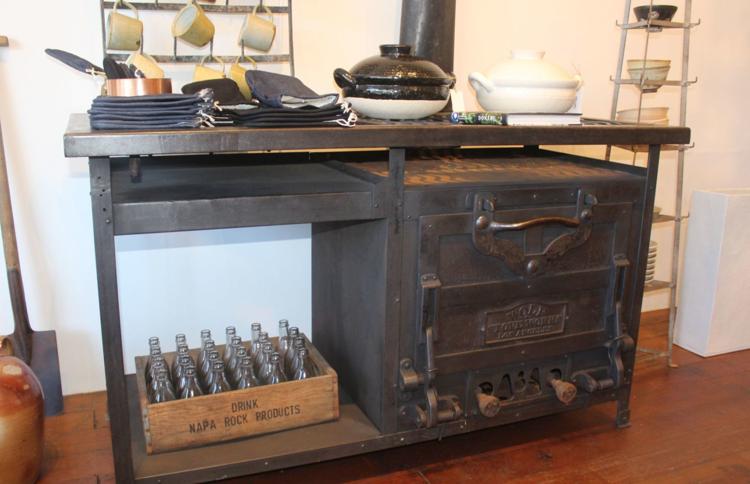 Carter leases the space at 1231 Main St. from Richard Larson of Angwin, who used to operate St. Helena Antiques. Carter said Larson understood his idea for the space and supported him from the start.
Another potential tenant wanted to open a restaurant with a "million-dollar kitchen," Larson said. "I said no way."
Larson was relieved when Carter came along pledging to preserve the historic building.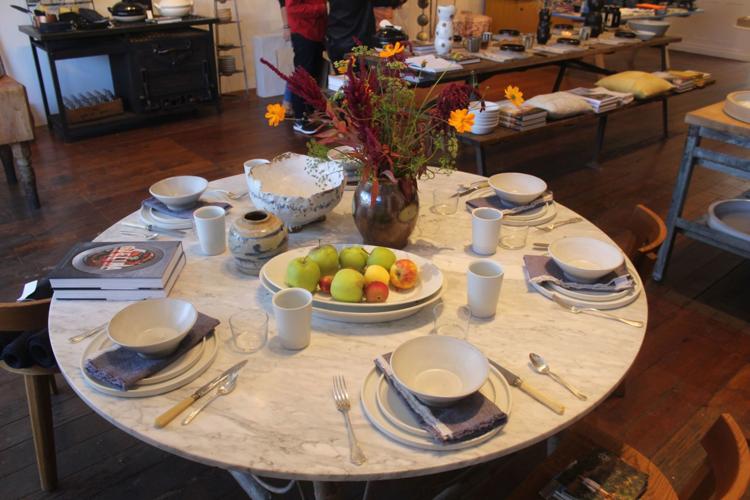 "I knew his style and his taste, but I didn't know he'd do such a fantastic job," Larson said. "I'm so happy and so proud of him."
The story of the Carter & Co. store began with the success of the 2017 St. Helena Winter Market, where local artisans offered their wares at the Native Sons Hall.
The Winter Market, now entering its third year, started because "I got tired of myself and other people in St. Helena complaining about the lack of community, complaining about the shops," Carter said. "We're the ones who have to make the change."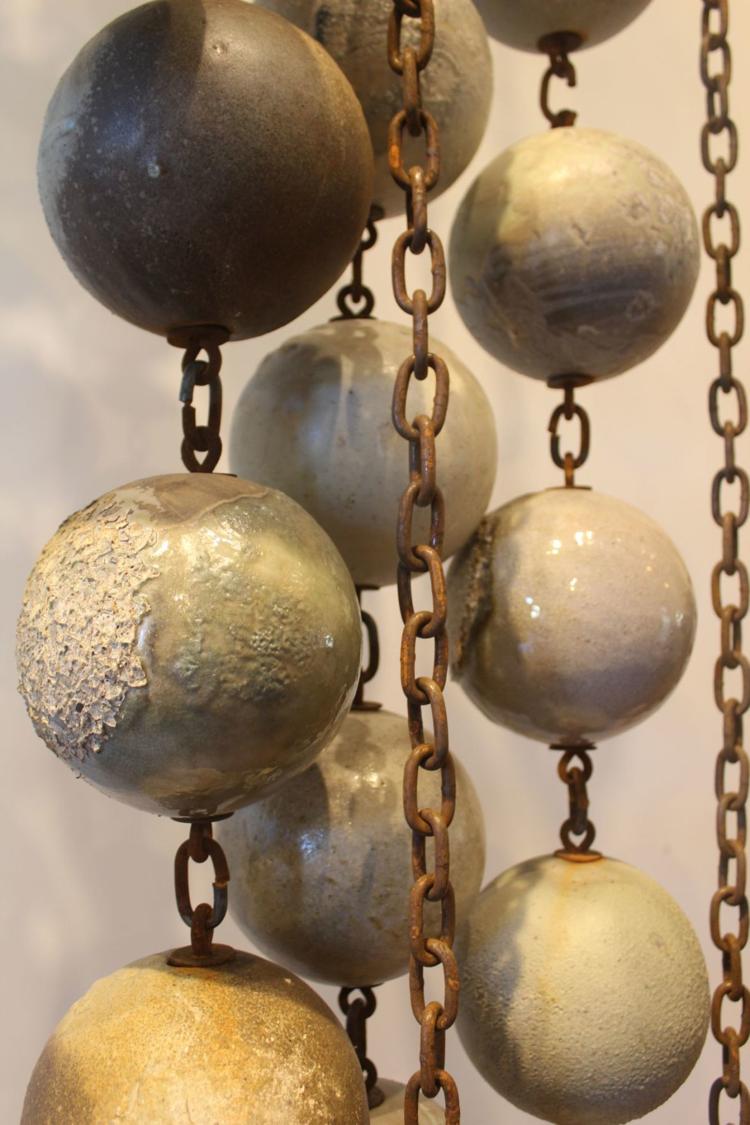 Through pop-ups and his ranch/studio in Pope Valley, Carter had developed a "network of interesting people" like potter Chelsea Radcliffe, a graduate of the Kansas City Art Institute, Carter's old alma mater, who used to work at the Model Bakery. (Carter also thanked Model Bakery owners Karen and John Mitchell for being "beyond generous" with their support.)
Carter compared his network of "makers" to the hippie movement of the 1960s, when young people sought to escape a homogenized world of processed TV dinners, synthetic materials and artificial colors in favor of organic food, handmade arts and crafts and "a more meaningful way of living."
The idea of bringing that network together under the same roof originated when Carter and a friend toured a vacant commercial space down the street. Carter said he was disappointed that a "fabulous old historical building" had been converted into something that felt like a generic mall space.
You have free articles remaining.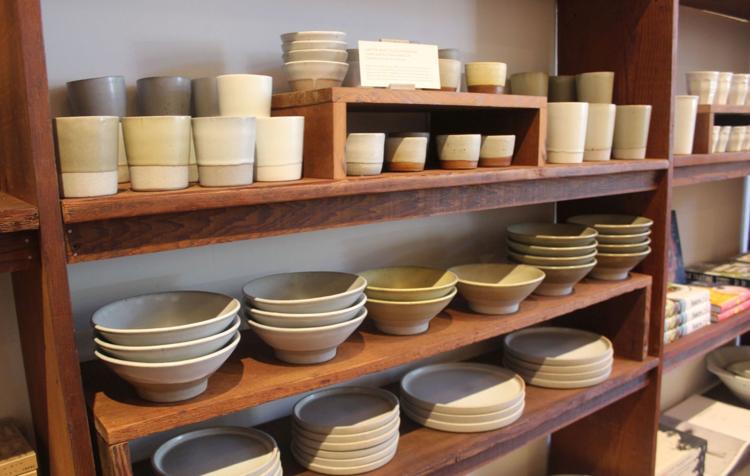 After leaving, Carter noticed that St. Helena Antiques, owned by his old friend Richard Larson, was advertising a retirement sale.
"I looked into his window, and I just saw this store," Carter said, referring to Carter & Co. "I had this feeling that I had to save the interior of this historic building. I have a thing about history. It's foolish to erase it because it can never return."
As Carter agreed to lease Larsen's building, his network of artisans – first Radcliffe and then others – came on board. Some of them, like Toby Hanson and Sue Volkel, had worked at Doug Lipton and Cindy Daniel's SHED Modern Grange in Healdsburg, which closed at the end of 2018.
Syd Kato and Lucas Moderacki of Houtskool Dumplings, who also worked with SHED, serve dumplings at Carter & Co. every Friday and Saturday, attracting long lines.
"Our dumplings are influenced by Japanese Gyoza, but we took them in a modern direction," Kato said. "We have so many farmers around us that we work with, so we ended up making a farm-fresh modern dumpling versus traditional."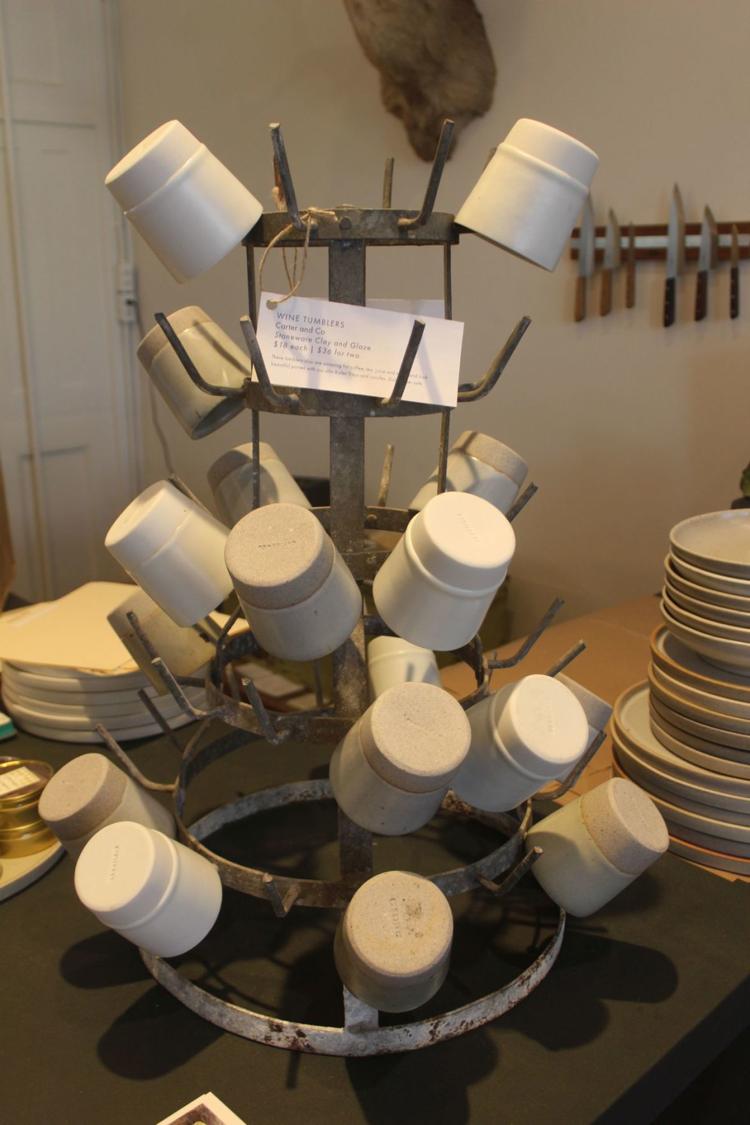 Many of the makers featured at Carter & Co. are zero-waste, and they all share an ethos of environmental sustainability. Some of their work has a clear social message, like Carter's own wood-fired clay artwork showing the face of the late transgender teen Leelah Alcorn superimposed over her own suicide note, which went viral after her death and drew attention to transphobia.
Carter credits much of the store's success to social media, especially Instagram. The store and each of its artisans have active social media accounts that drum up interest and draw people to the store.
Social media is crucial for today's "makers," Carter said.
"Part of the key to the success of the Winter Market is that there are 26 sellers, all of whom have Instagram, all of whom have their own followers, some of whom are very famous and super-connected," Carter said. "All that advertising is essentially free."
Carter & Co. also embraces the "pop-up" aesthetic of temporary mini-stores that feed on social media buzz and allow entrepreneurs to be more creative, without the long-term obligations of a permanent store.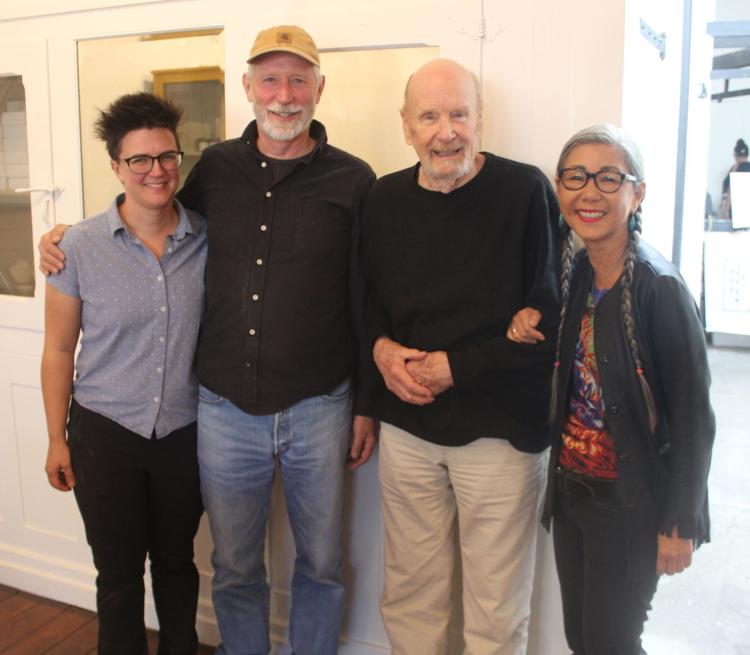 That's a perfect model for people like Marin-based designer Susan Kim, who sells her deerskin jackets, produced in Texas, exclusively at Carter & Co. and various pop-ups.
The deer are hunted and eaten for meat, said Kim. She described herself as "a pescatarian, pro-gun control person," but noted that venison is a low-fat protein, "and I'm all about feeding the people."
"I met Richard as one of the vendors at the first St. Helena Winter Market … and I thought, 'I'm gonna stick really close to him because that's a man that I can learn from,'" Kim said. "So I'm still stuck next to him."