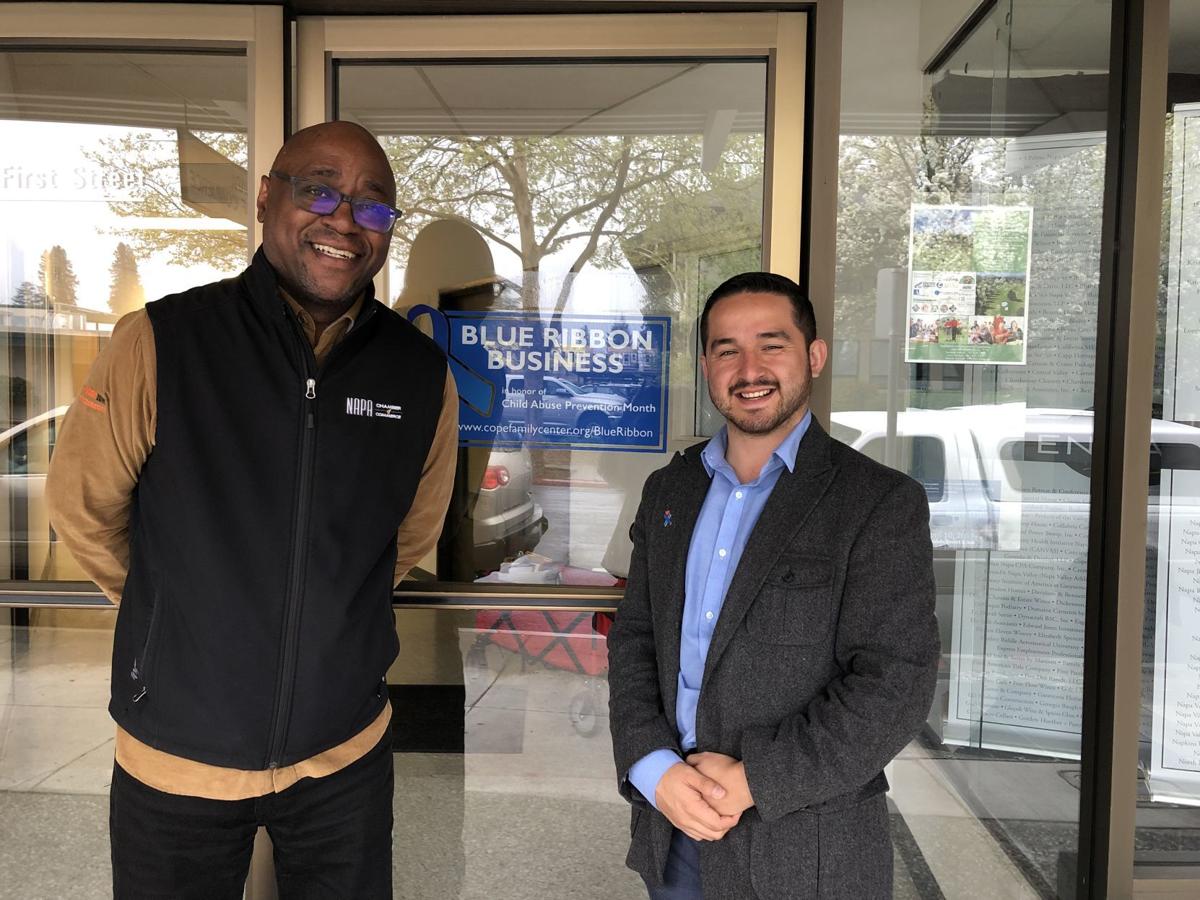 Cope Family Center has partnered with Napa businesses for Paint the Town Blue, an awareness campaign to bring attention to the issue of child abuse. 
Participating businesses display a Blue Ribbon Business decal, distribute information and encourage customers to get involved in child abuse prevention.
April is child abuse prevention month. 
The following businesses are also donating a portion of sales to support Cope's family support services: Ben & Jerry's, Bloom Salon, Boho Lifestyle, Don Perico, El Pollo Loco, Filippi's Pizza Grotto, Heritage Eats, Hop Creek Pub, Kalifornia Jean Bar, Molinari Café. Napa Running Company, Napa Valley Coffee Roasting Company, Napa Valley Hotel and Suites, Napa Valley Jewelers and Yoga Passion. 
You have free articles remaining.
"Over 50 businesses are participating this year and we are grateful to each of them for taking a stand to help end child abuse in our community," said Harmony Plenty, Cope's development and marketing director.
"We have also received generous support from sponsors Kaiser Permanente, John Brockway Huntington Foundation, Napa Chamber of Commerce, Nova Group, Long Electric and the K and J Jaeger Family Fund."
Cope also invites the community to demonstrate their commitment to keeping children safe by buying a blue ribbon, said the release.
Donations of any amount will support Cope's programs and services that empower parents with the education, resources and support they need to raise children who thrive. Cope will recognize every donation by displaying a blue ribbon with the donor's name or message in its lobby throughout April.
The public is also invited to visit "Walk with Me: In the Shoes of Napa County's Child Abuse Victims," an exhibit that displays 242 pairs of children's shoes, each representing one of the 242 victims and abuse and neglect in Napa County last year. The exhibit is on display at Cope starting April 8.