A Napa-based designer has created an inflatable novelty toy named "Drumpfo, the tweeter'n'cheat."
According to a news release, this "stress-busting finger-bop novelty toy bears a striking resemblance" to President Donald Trump.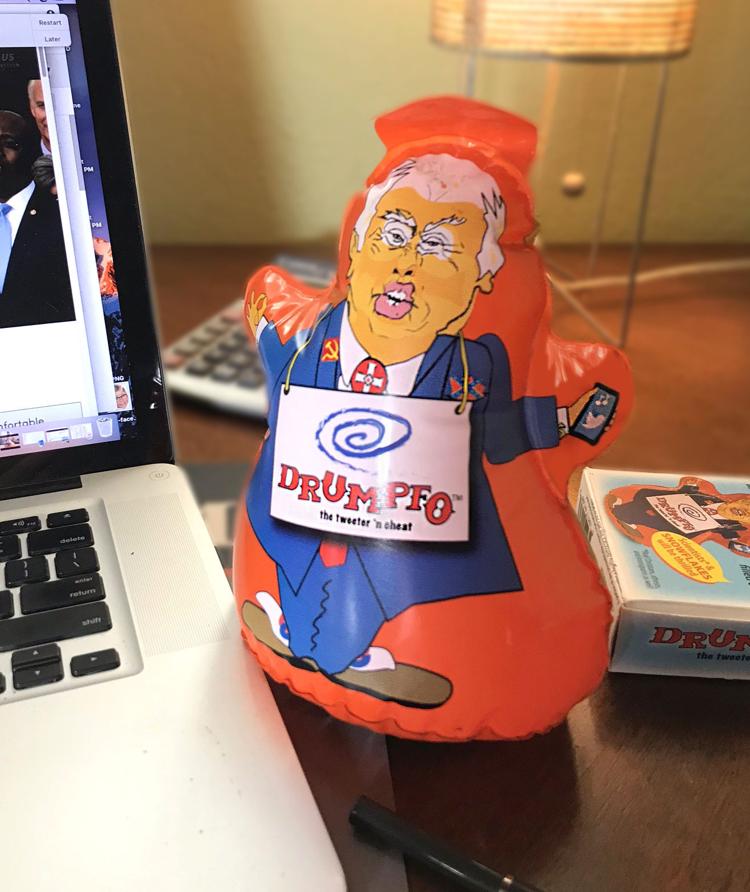 Drumpfo is a vinyl figure that stands seven inches tall when inflated, "and pops right back up when punched, slapped (or) flicked."
"It comes complete with comb-over hair flap," a cellphone in its hand and wears a red necktie. 
A portion of the proceeds from Drumpfo sales helps support "organizations dedicated to ensuring a healthy democracy," said the release.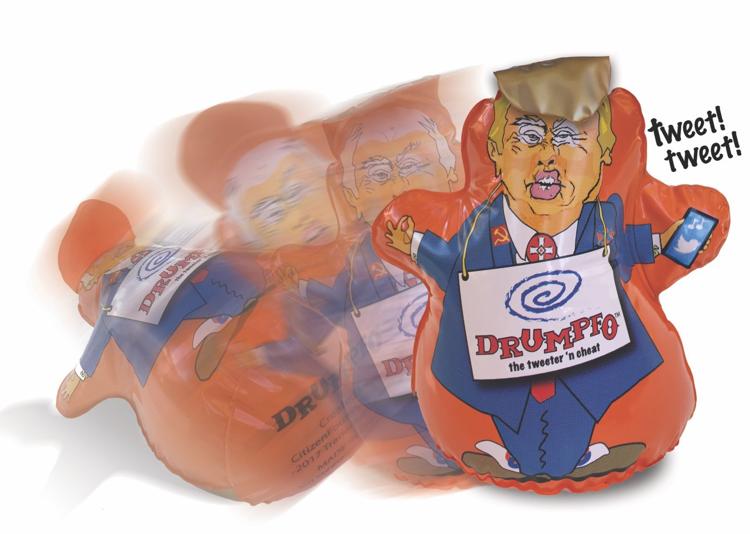 Drumpfo creator Victoria Froelicher is an art director and part-time political activist who has lived in Napa since 1988.
Drumpfo is available at Bookmine in Napa, Heebe Jeebe General Store in Petaluma and at Amazon.com and drumpfo.org.
It currently retails for $14.95.