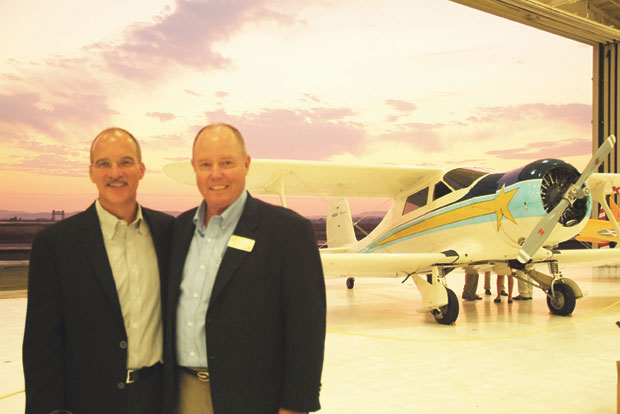 Bridgeford Flying Services, Napa Valley's aviation provider since 1946, has a new name — Napa Jet Center. 
This change marks the beginning of growth and expansion while continuing to serve Napa Valley's local customer base and thousands of visitors annually, a news release said. 
Along with the name change, the fixed-base operator facility has been remodeled.
Modifications to the facility include a new kitchen adjunct to the front desk to allow customer service representatives quick access to coffee and ice; new furniture; a business room for crews to charge various electronics and touch-screen computers; and an additional crew relaxation area.
The company also has implemented a new safety management system to create an accident-free environment and follow best practices, the release said. Employees regularly attend customer service training, pilot training and other safety and technical trainings. 
"As we embark on the next phase of our journey, I look forward to your support as we continue to raise the bar and climb to the highest altitude to service our customers," CEO Mark Willey said in an announcement to the firm's approximately 50 employees.
Napa Jet Center is a business aviation company offering fixed-base operations, aircraft storage, executive aircraft charter, aircraft management, aircraft maintenance services, flight school and aircraft sales.