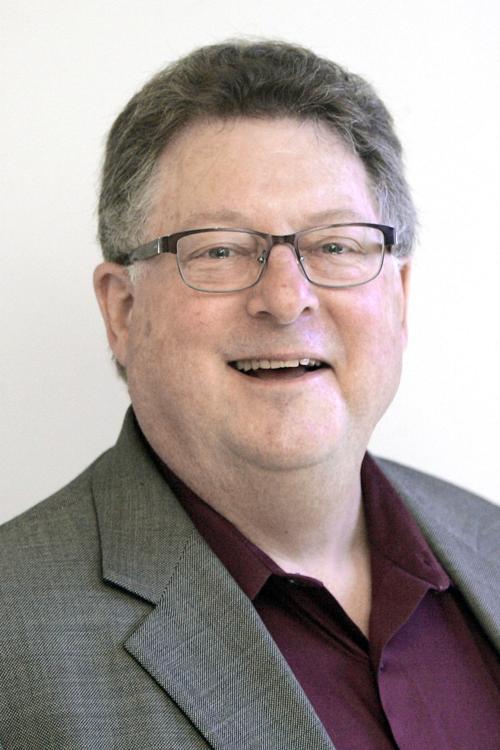 When Navy veteran and former Oregon firefighter Josh Bowers walked into the Welcome Center at Napa Valley College this fall, he was in a world of hurt.
He had just moved to Napa, where his father lives, looking for a new lease on life.
Luckily, he spoke with Student Services Specialist Jolie SanClair Brown, a six-year Army veteran and 16-plus-year college employee. She "spoke the same language" as Josh and understood his need to start fresh in a new career.
"He struggled with some things, and could only respond to things that were direct, like military functions, in his ability to communicate, which is why we connected," said Brown.
"He snapped to attention when given a direct order, but he was struggling to become independent, to do as much as he could for himself."
College counselor-professor Lynda Monger helped get Josh oriented.
"As a firefighter he had done some emergency work and was looking to get healthy mentally, emotionally and physically," she said. "He was fairly intense, determined and assertive, getting what he needed, as Jolie took him around."
"Obviously, he had a lot of challenges," she said, "but he was dedicated to overcoming them, moving forward and seeking the help he needs to obtain a footing and get back into society."
Josh soon enrolled in the college's Emergency Medical Technician program.
His father, Max Bowers, said Josh fought fires for 13 years in Oregon and had been a strike team leader in charge of a 20-person crew.
"Sometime last year or the year before, Josh got into an area where they had sprayed infested trees," his dad said. "That's when he started with health problems."
NVC Veterans Club President Cassidy Nolan, a former Marine, said Napa Valley College is well-suited to help Josh.
"He wants higher education," said Nolan. "He qualifies for a lot of benefits and incentives and is eligible for quite a bit of programming as a student-veteran. The Veterans Resource Center is a safe haven, a safety net, where he can feel relaxed and get a feel for the other vets."
Josh wants people to know he is very grateful, so he made a list of college folks to thank, including Lynette Cortes (veteran services), Jessica Ceja (student services) Janice Ankenmann (nursing) Magdalena Orr (therapist), Angela Moore (counselor), Oscar DeHaro (assistant superintendent), Casey Jones, Rebecca Gonzalez and Corrine Tran (human resources), Jan Schardt (learning resources), Amber Wade (college police) and the Financial Aid Office.
He also wants to thank The Pathway Home, Clinic Ole, Puertos Abiertos and Queen of the Valley Hospital, along with the City and County of Napa, CalFire and Rep. Mike Thompson.
Today, while studying to become an EMT, Josh works part-time, as a chauffeur for Napa Valley Chauffeur.
"There are a lot of people at the college who are really dedicated and committed to going above and beyond to assist students," said Brown.
"I'm glad Josh found us."
Doug Ernst is the Napa Valley College public information officer. Reach him at DErnst@napavalley.edu or (707) 256-7112.
The business news you need
With a weekly newsletter looking back at local history.