Janet Peischel has some tips for internet marketing in a post-COVID-19 world. 
Janet Peischel recommends using COVID "downtime" to learn new skills, like Promo.com.
After one client added case study stories to his website, referrals jumped 50%, explained Janet Peischel. 
Have you heard of these coronavirus heros?
Janet Peischel, The Internet Marketer, talks about the role of psychology in connecting with your audience. 
Is a one-page website right for you? Janet Peischel shares how it may, or may not, work. 
Janet Peischel looks at how people are getting their election-year news and election security.
How to show up in a search: use this SEO checklist.
What is TikTok? Is it safe to use? 
What's an influencer? How do you become one? 
What is best to outsource in your company? Your weaknesses.
Here are some 2020 trends that you'll want to be incorporating into your web design.
Here are some holiday ads that you'll want to watch again.
For internet marketing news and tips, read Janet Peischel's The Internet Marketer.
For internet marketing news and tips, read Janet Peischel's The Internet Marketer.
Google My Business is one of the most powerful ways to improve a business' local search-engine rankings, optimization and online visibility.
Are you tired of your dated website but not up to creating a new one?
A few weeks ago, I wrote about creating a LinkedIn company page — the page that's about your company rather than you, as an individual.
The term "cornerstone content" has been popping up in SEO (Search Engine Optimization) discussions.
I'm a pretty creative person, so I'm always mulling over new topics for blog posts and other content for my website.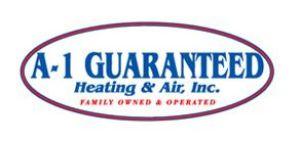 A-1 Guaranteed Heating & Air

Old fashioned, unopened, outdated: Who remembers direct mail?
Let's face it. Only the seriously nerdy look forward to product updates, and WordPress' 5.0 (WP) upgrade represents a substantial change to th…
I was reviewing a client's social websites, and lo and behold, I realized I had completely missed LinkedIn's company pages.
Search engine optimization (SEO) doesn't have to be confusing.
I'm working with a doctor to build her first website.
Google has finally thrown in the towel on Google Plus.
Anyone who's worked in print or electronic media — which is pretty much everyone these days—knows that finding good stock photo images is a ch…