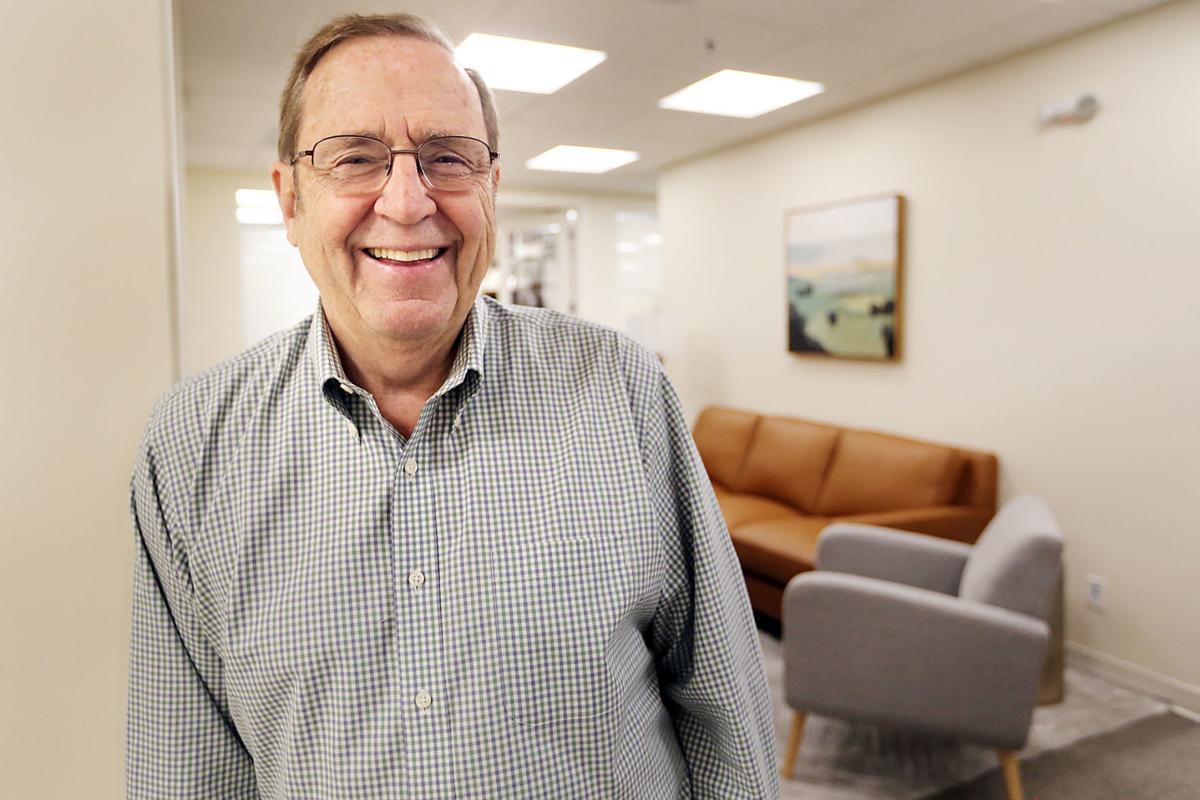 For more than 40 years, David Gaw has been helping Napans plan their estates. In 1976, with other partners, he co-founded well-known area law firm Gaw Van Male.
Today, Gaw has forged out yet again, this time on his own.
In November, Gaw officially launched a new enterprise: Gaw Estate Planning.
The business is described as a boutique law firm that exclusively does estate planning and related law.
"I've always had a dream that I'd have a law firm that did nothing but estate planning and related law," said Gaw.
"I just wanted to focus on that alone," he said. "I saw the opportunity to do it now."
Gaw's new offices are now located at 1500 3rd St., Suite F, in the building across the street from Alexis Baking Company.
The attorney said another advantage to running his own firm is that he can also focus on something he's particularly passionate about: teaching law.
"In California, I've become well known for teaching," he said. He is also the creator of the Gaw system, which is widely used by estate planning attorneys in California.
Educating his clients is critical to Gaw.
"Rather than just boilerplate lawyer-ese, I want my clients to understand what they are doing," Gaw said.
"They are dealing with everything they own. They still need to understand the process and how it operates. I want to teach them, too."
Gaw said he wanted to branch out from Gaw Van Male (or GVM as it is known now) because he's an entrepreneur at heart.
"There's a difference," between a law firm that has a specialty and a firm that does not, he said.
He already has plans to grow Gaw Estate Planning.
"I want the opportunity to have three to four more lawyers here," that he can personally choose and train, Gaw said.
"We have two lawyers now, and by the end of next year we'll have four to five lawyers," he said.
One of those attorneys will be his daughter, Courtney Gaw Young. "She is taking the bar in February," he said.
Gaw reflected on how the local legal industry has changed over the decades.
"When I came to Napa in 1972, no one did living trusts," he said. "For a long time I was the only lawyer" creating such trusts.
Back then, most attorneys didn't specialize, he said. Gaw estimated there in the 1970s there were only approximately 30 lawyers in town — and they were almost 100 percent male.
"It was the good old boys," he recalled.
At the time, "Almost every lawyer did public defender work. We'd see each other in court."
Napa was certainly more blue-collar, he said. "People had good jobs," like at Kaiser Steel, at hospitals and at Mare Island. "But there was no significant wealth," as there is today.
Today, there are also many more attorneys in Napa – both male and female — and many specialize in a particular type of law, he noted.
Gaw is now 73, "But I'm not going to retire," he said. "I like this. Every day I come to work I enjoy it."
"I'm like a little kid. I'm sitting here starting a new thing. We're creating a whole new business and that's exciting.