Berkshire Hathaway makes a long-awaited acquisition, Goldman Sachs stock is up on a bearish report, and Chipotle shares surge to an all-time high.
The investment bank expects a bigger slowdown for 2020 than previously anticipated.
If you position yourself well when times are tough, you can emerge stronger when the recovery arrives.
Welcome to NerdWallet's Smart Money podcast, where we answer your real-world money questions. This week's episode starts with a discussion abo…
A bigger second payment may not be in the cards.
Will the retirement benefits program finally get a financial fix?
In NerdWallet's Money/Makers Q&A series, we talk with artists and innovators about their money moves, including unique struggles they've f…
Still haven't done last year's taxes? Here's how to tackle them.
Let these questions guide you to the right age for you to start Social Security.
Taking a chance on this relatively new investing trend can improve your skills while limiting your risk.
It could derail your retirement if you aren't careful.
You may be owed money from the IRS that could really come in handy right about now.
Will retirees be left without COVID-19 relief funds in the next stimulus check legislation?
You'll supposedly get the same lifetime payout regardless of when you file. So does the age you choose really make a difference?
Have you checked them off your list?
If you haven't gotten any stimulus money yet, it's time to act.
A combination of resilient business models and low payout ratios provide the opportunity for these companies to boost their payments.
Be prepared in case you find yourself among the millions of unemployed due to the pandemic.
Will you be left with smaller checks?
Here's how to get your retirement back on track after a collapse.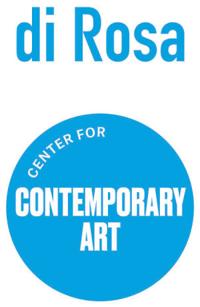 di Rosa Center for Contemporary Art
The trust fund is in trouble, but boosting its interest income could be a financial fix.
Data reveals that Americans of all ages are behind on long-term savings. If that sounds like you, here are some steps to take immediately.
Another stock market crash could be on the way. Here's how to prepare.
If you're planning to live solely on Social Security, you're making a big mistake.
Worried about an audit this year? There's probably no need.
How you can lead, not just manage.