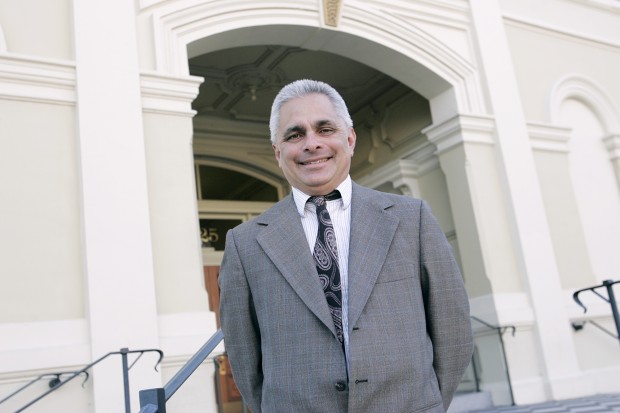 You need legal help, but do you need an attorney as well? The answer depends on your problem. However, in some cases there can be an alternative. You can use what is called a legal document assistant — someone like John Kopilow.
Kopilow, of Wine Country Legal Assistance, has spent the past five years providing judgment satisfaction work in Napa. That means he helps people collect when they win small-claims cases. Kopilow recently became licensed and bonded to offer legal document assistance work as well.
"I'm not an attorney," Kopilow said. "I cannot give legal advice, but I offer some services for people who will not need an attorney."
Kopilow said his clientele varies. "It's everything across the board," he said. As a legal document assistant, Kopilow can help prepare documents for living trusts and wills. He can also assist with incorporations and limited liability corporation formation. "Some people are starting businesses and want to get their incorporation papers in order," he explained.
Legal document assistants can also handle bankruptcies and uncontested divorces, but Kopilow doesn't handle those cases.
The Napa business owner is also about to launch a new product — eviction services for landlords or property managers. As soon as he receives his license, "I will be providing eviction services from beginning to end," from serving notices and court hearing paperwork and collecting any judgments due from nonpayment of rents. These services can be particularly attractive to property managers, he added.
Kopilow, whose background includes a paralegal certificate from Skyline Community College in San Bruno, charges set fees for his work. A living trust typically ranges from $500 to $600, he said. An eviction will be $500. A corporation or limited liability formation starts at $200. Judgment recovery is 40 to 50 percent of whatever he recovers.
Kopilow said he once thought of going to law school.
"I'm glad I didn't," he said. Paying higher fees for an attorney isn't always required, he said. "I get more satisfaction out of helping people directly."
And he knows his legal limits. When clients do need help from an attorney, "I refer them to a network of attorneys," he said, adding that the work goes both ways. "Sometimes when attorneys have document work, they refer to me."
While many of the types of documents Kopilow prepares can be found on the Internet or in libraries, Kopilow said there are still good reasons to seek professional help.
"People can do it themselves, but there are just some things that you have to know to do correctly, especially with living trusts," he said. "For most people, they just don't have the time."