Long before masks and social distancing became part of our daily lives, Eileen Rinaldi, owner of Ritual Coffee Roasters, knew that something big was coming.
"I have coffee friends in China," she said, "And they sent us enough masks for our whole staff. This was before the CDC was advising wearing them, and I asked my friends why they sent them. They said, 'Trust us. You need masks.'"
Thanks to COVID-19, hospitality was quickly pivoting to being about safety.
We're offering our best deal ever with this Editor's Special. Support local news coverage by subscribing to the Napa Valley Register.
By January 2020, Rinaldi had grown Ritual Coffee Roasters to six locations, five in San Francisco and one in the Oxbow Public Market, which has been open since 2008. Her coffee is good – crazy good – and her business was doing very well.
She trusted her Asian friends though, and even before shelter-in-place was in effect, she'd moved all her registers in her San Francisco shops to the front doors of the buildings.
She also put 4' high Plexiglass dividers and intercoms on all the counters, to protect her employees and customers. Despite her efforts, when the pandemic hit, two of her shops closed, one permanently and one, "We'll have to see," she said.
Hardest of all for Rinaldi has been having to lay off employees. "I never thought I'd have to do that."
Despite how tough COVID-19 has been for business, Rinaldi remains upbeat, and is quick acknowledge that some good has come from this.
"Doctors were telling us that they couldn't leave the hospital for coffee, because they would have to take off their PPE when leaving, and there wasn't enough fresh equipment for them to put on when they got back. So we started Ritual for Relief. "
The program gives customers the chance to donate towards coffee and pastries, which are then delivered to hospitals. It worked so well that Rinaldi expanded it to include front-line firefighters this fall.
"It's helped us keep employees and also meant we could sell more coffee," said Rinaldi. It's also meant locals helping locals, because their customer base is currently all locals.
"Visitors are gone, but that's given us the opportunity to really get to know our local customers."
Ritual Coffee has also been able to help the families of the farmers and families of the people who grow coffee for them in communities in Central America, many of which have been hit by natural disasters.
"We can give directly to the people we know and work with."
Ritual for Relief will continue, even after COVID.
As things are easing up, Rinaldi invites people to the Oxbow Market to enjoy a good cup of coffee.
"It feels good in the Market. The staff is really welcoming. Grab a coffee, sit on the back patio and enjoy the river." For a little variety in your beverage, check out the seasonal drink menu.
Asked why she got into the coffee business, Rinaldi laughed and said, "I had a job I hated and had to get out."
She took a job as the manager of a coffee shop. It was just "a job," but she loved everything about it. "I liked the people and the whole math problem of running a business."
Moving to Seattle sometime later, she stopped in a small coffee shop for a cappuccino. It was the first time that she had what she recognized as a truly great cup of coffee. She couldn't believe it was just coffee and milk.
"Did you put sugar in this?" she asked the barista. "Use a special milk?"
He just laughed. "I told him I wanted a job, and was going to work there until I learned to really make cappuccino," she said.
Rinaldi moved to San Francisco in 2002, surprised that the coffee scene here was so far behind the high quality she'd found in Seattle.
"I was amazed, but the coffee here just wasn't nearly as good as it was there. Food, and the whole food and wine culture were amazing, but coffee wasn't."
The difference, she knew, was in using the right beans, roasting them correctly, and making sure that everything that went into the cup contributed positively to the flavor.
She decided it was time to open her own shop. The first Ritual coffee bar opened in the Mission District in San Francisco in 2005. And while she was trying to imitate the roast style that she had gotten to love in the Pacific Northwest, she serendipitously pioneered a new roast style.
Although roasting coffee beans that are over a year old is the industry norm, Rinaldi instituted strict standards: her beans are always less than a year from harvest, as she found that the flavor diminishes after that.
Sourcing coffee directly from coffee producers takes a great deal of effort but results in getting the best raw ingredients.
"We travel throughout the year, visiting coffee farms and tasting coffee," said Rinaldi. "This year it's all been by social media and Zoom, which is challenging, but we've all adapted."
Rinaldi said if she had known how hard it is to open a business, she probably wouldn't have gotten into it. The past 12 months have been tougher than she could have ever imagined. What sustains her is her love of coffee, which she still drinks regularly.
"Like everybody, some mornings I don't want to get out of bed. But then I remember that I can have a cup of coffee as soon as I do, and I'm up."
Ritual Coffee Roasters is open every day. Check the website for information about their coffee and the new seasonal drinks.
WATCH NOW: A VISIT TO RITUAL COFFEE ROASTERS IN NAPA'S OXBOW PUBLIC MARKET
PHOTOS: GOOD STUFF IS BREWING AT RITUAL COFFEE ROASTERS IN NAPA'S OXBOW PUBLIC MARKET
Photos: Good stuff is brewing at Ritual Coffee Roasters in Napa's Oxbow Public Market
Ritual Coffee Roasters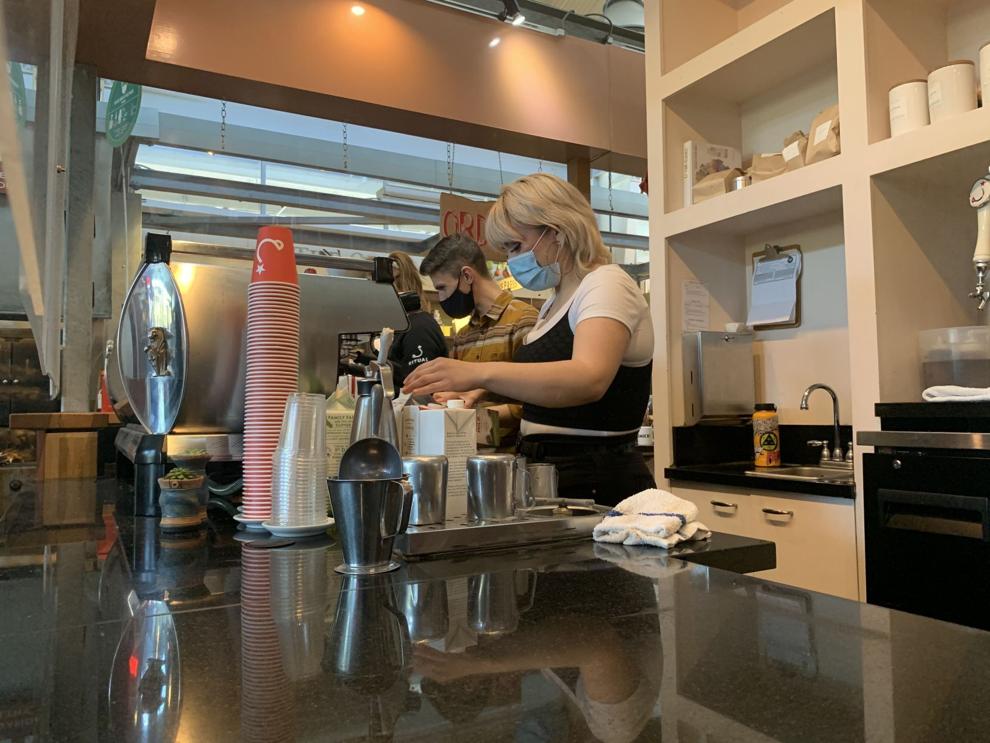 Molly Calhoun of Ritual Coffee Roasters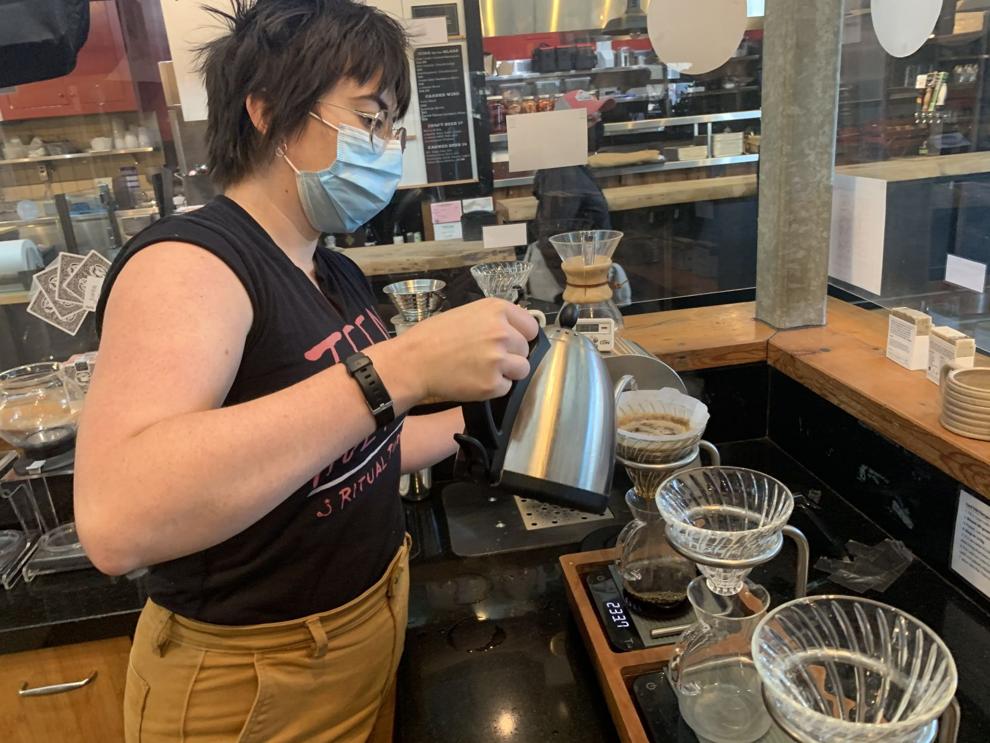 Ritual Coffee Roasters in Napa's Oxbow Public Market.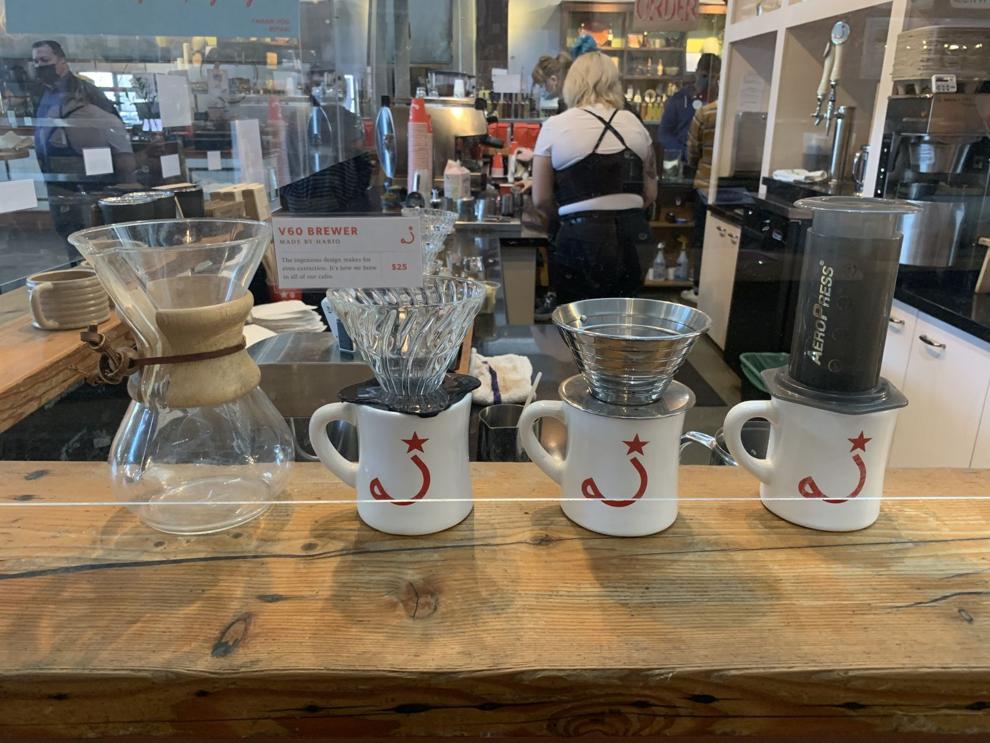 Ritual Coffee Roasters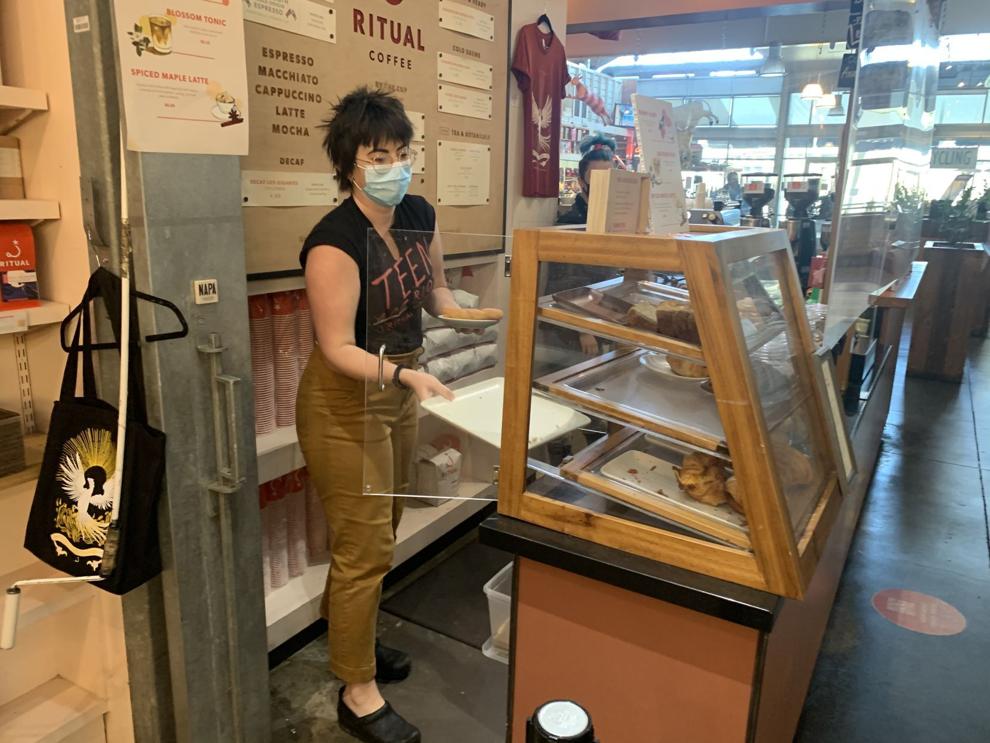 Ritual Coffee Roasters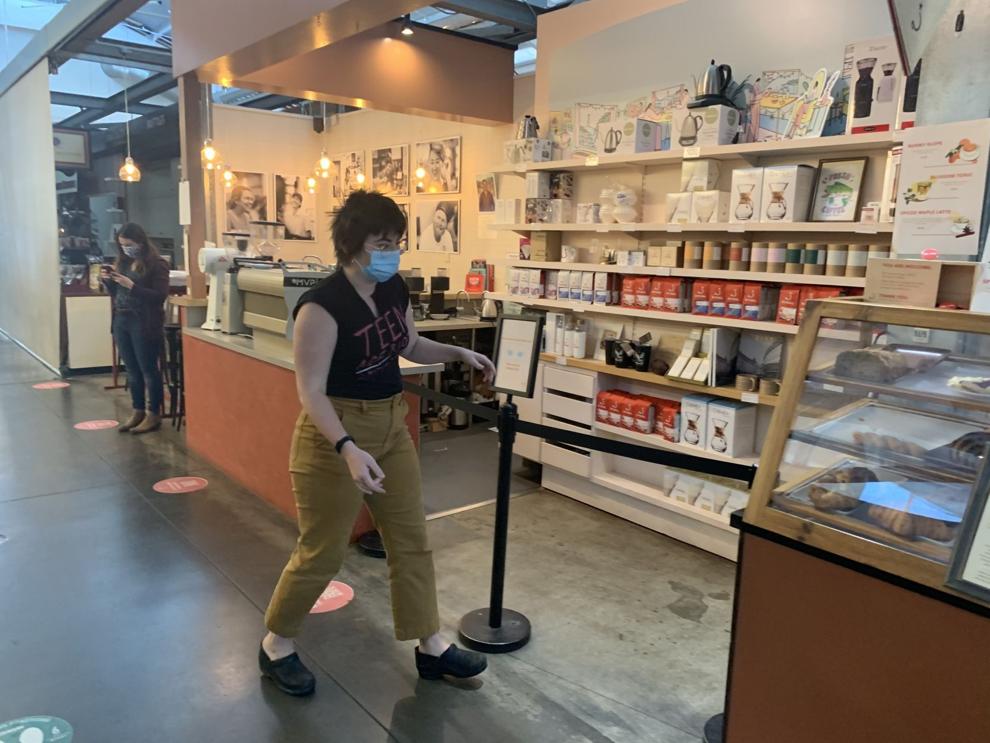 Ritual Coffee Roasters of Napa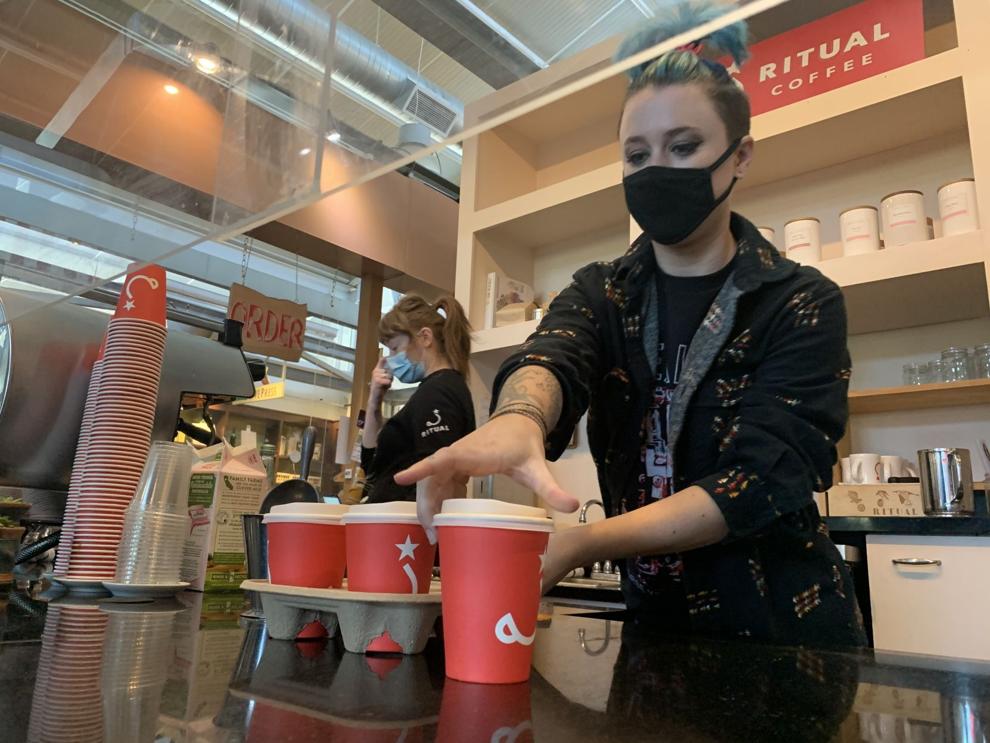 Ritual Coffee Roasters in Napa's Oxbow Public Market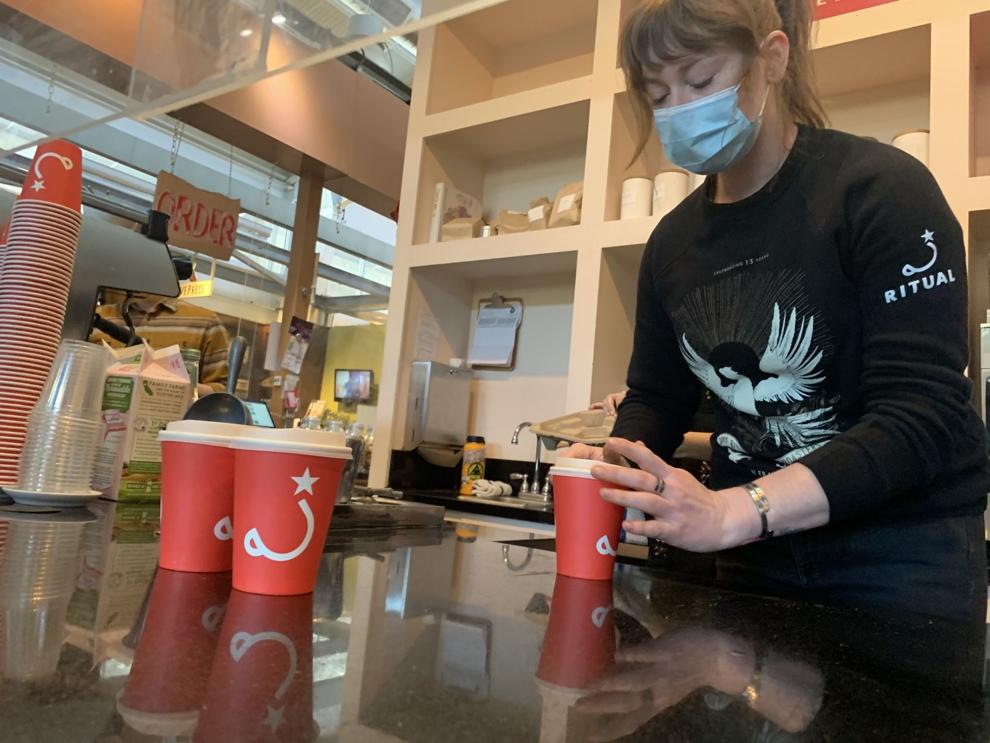 Ritual Coffee Roasters in Napa's Oxbow Public Market.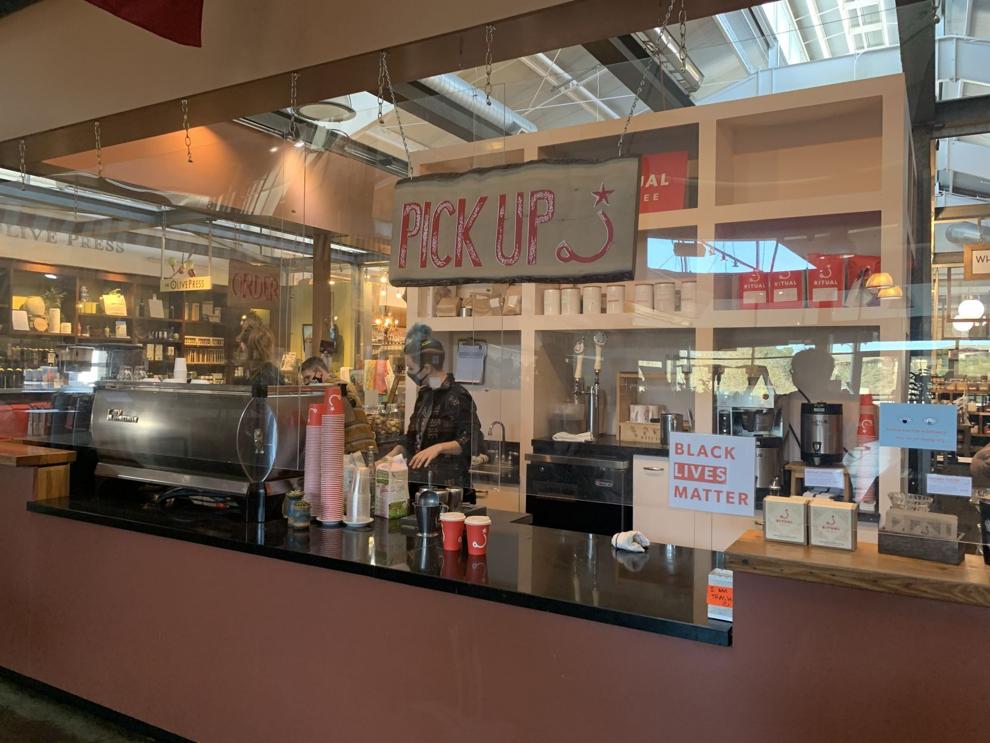 Ritual coffee, Napa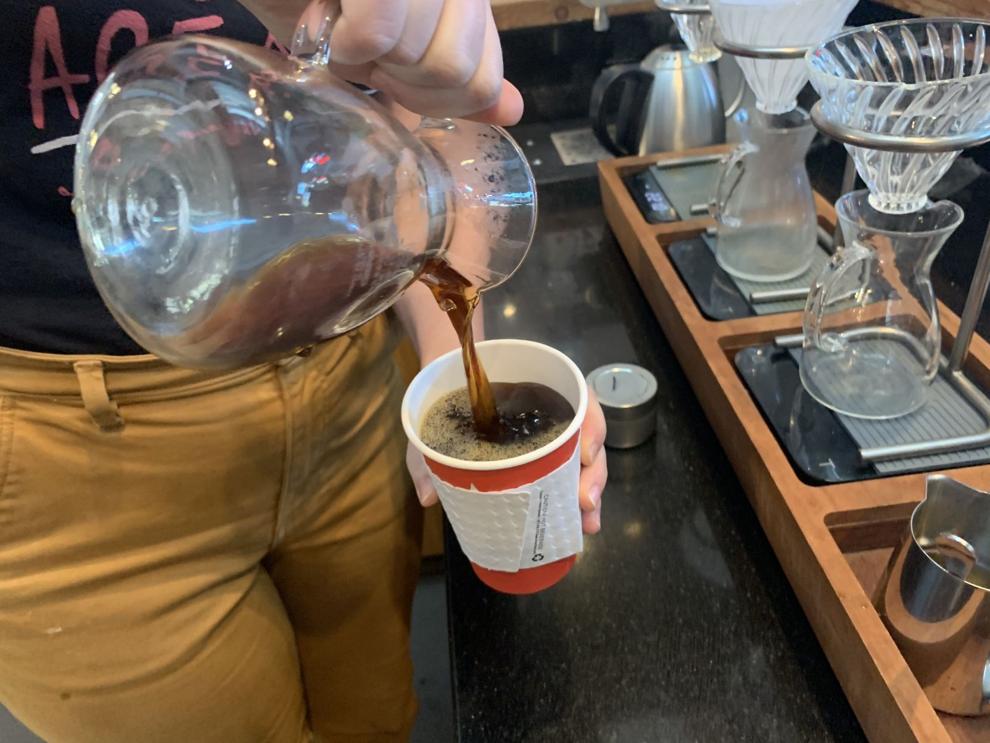 Catch up on Napa County's top news stories