NEW YORK — Wall Street's building frenzy around artificial intelligence helped yank the stock market higher Thursday, even as worries worsen about political rancor in Washington.
The S&P 500 rallied 0.9% after chipmaker Nvidia gave a monster forecast for upcoming sales as it benefits from the tech world's rush into AI. It helped the Nasdaq composite leap 1.7%, while the Dow Jones Industrial Average slipped 35 points, or 0.1%.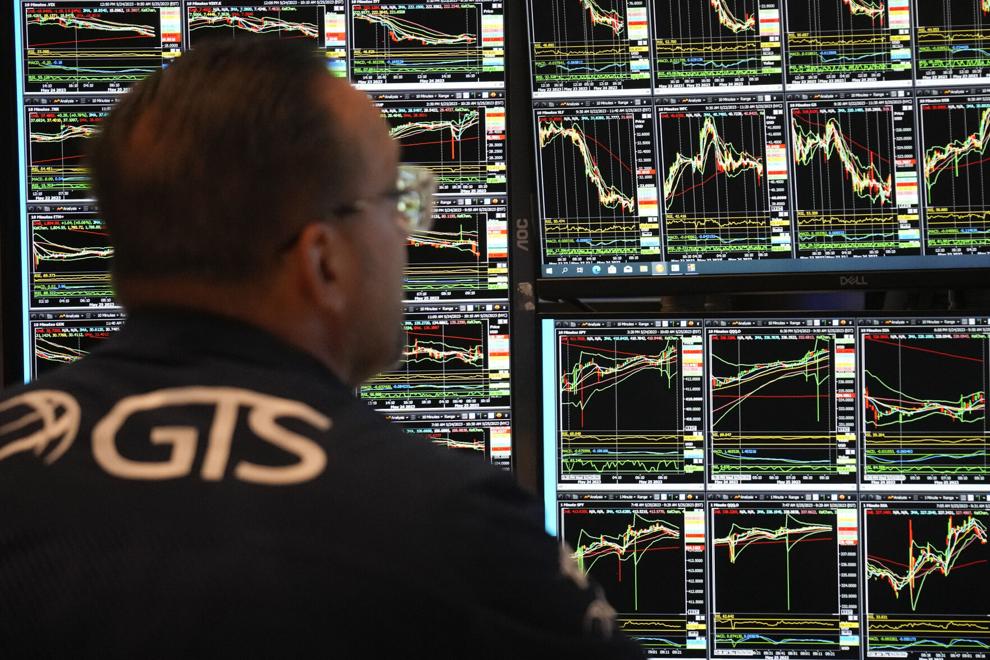 Because it's one of Wall Street's most valuable stocks, Nvidia's 24.4% surge was the strongest force pushing upward on the S&P 500. Its forecast of roughly $11 billion in revenue for the current quarter blew past analysts' expectations for less than $7.2 billion. Nvidia's stock has already more than doubled this year, and its total value is approaching $1 trillion.
Stocks of other chip makers also charged higher after Nvidia described a race by its customers to put AI "into every product, service and business process." Advanced Micro Devices gained 11.2%.
Some Big Tech stocks rallied, adding to recent gains fueled by excitement about AI. The field has become so hot that critics warn of a possible bubble, while supporters say it could be the latest revolution to reshape the global economy. Microsoft gained 3.8%, and Google's parent company, Alphabet, rose 2.1%.
They helped lift indexes even as the majority of stocks fell on worries about the U.S. government edging closer to a possible default on its debt. Washington could run out of cash to pay its bills as soon as June 1, unless Congress allows it to borrow more.
All told, the S&P 500 rose 36.04 points to 4,151.28. The Dow slipped 35.27 to 32,764.65, and the Nasdaq gained 213.93 to 12,698.09.
In the bond market, yields rallied after reports suggested the economy is in stronger shape than feared.
One said fewer workers applied for unemployment benefits last week than expected. That's a signal the job market remains remarkably solid, even as manufacturing and other areas of the economy slow under the weight of much higher interest rates.
Another report estimated the U.S. economy grew at a 1.3% annual pace in the first three months of the year, stronger than the 1.1% earlier thought. 
Stock markets abroad were mostly weaker, but the declines were milder than the prior day's.
Germany's DAX lost 0.3% after data showed its economy shrank in the first three months of the year, the second straight quarter that's occurred.
Hong Kong's Hang Seng fell 1.9% amid worries China's economic recovery after the government relaxed pandemic restrictions is losing steam. Stocks in Shanghai slipped 0.1%.