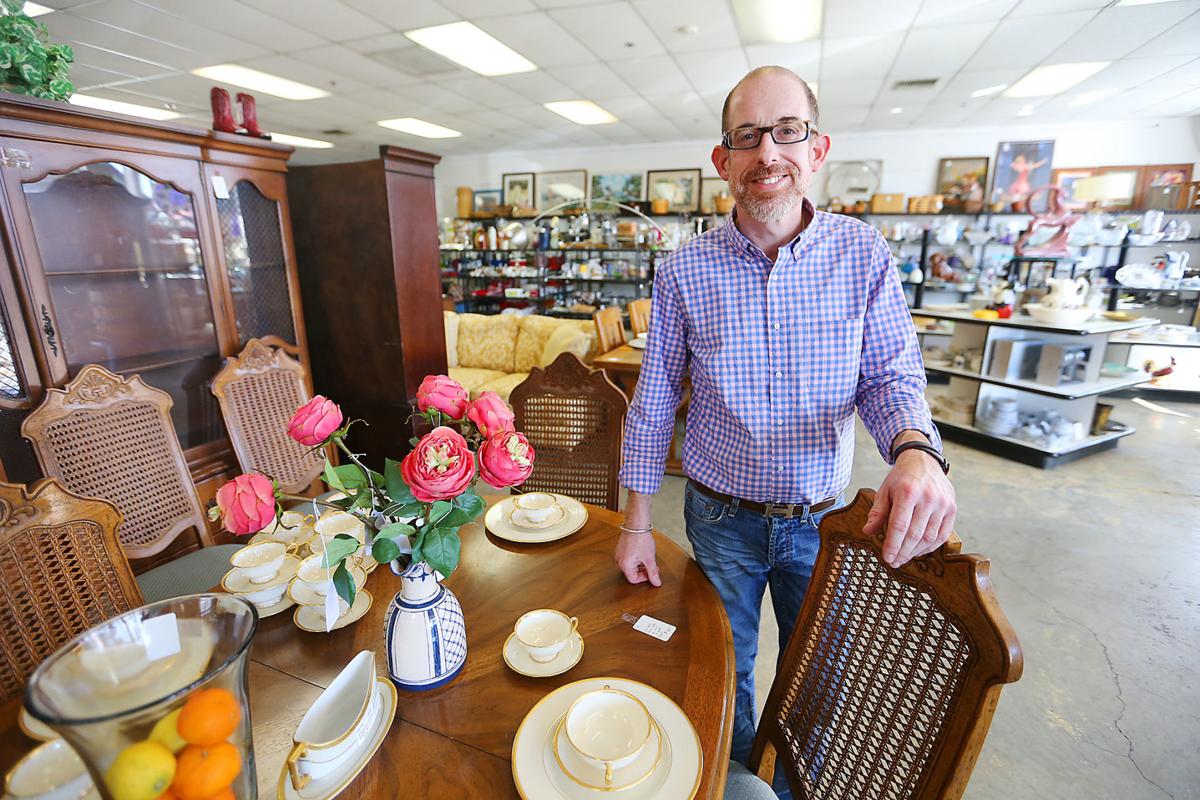 Napa retail store Jackie's Consignments closed abruptly early this week.
New owner Ryan Graham said he decided to shutter the shop on Tuesday after his landlord gave him a notice to pay his back-owed rent. Jackie's is located at 2497 Solano Ave.
Graham, who bought the business in January from former owner Barbara Treankler, said he had not anticipated the closure but the store had faced recent challenges. The business did not perform as he expected, said Graham. His rent was increased. Recent construction on Solano Avenue led to a drop-off in business.
"We've had no cash flow for almost a month," he said.
Graham said he invested "well over" $100,000 in the business, but did not draw a paycheck for himself.
He's going through the accounts to determine which consigners are owed money from past purchases, said Graham. A number have already been paid, he noted.
"I'm going to try and get everyone taken care of as quickly as possible," said Graham.
Because the records are not computerized, he's not sure how much is still owed to consigners. "I'm going to have to go through a couple thousand envelopes and add it up," he said.
Graham said that some consigners were able to retrieve their items before the closure.
"This has all happened so quickly," he said.
On Wednesday night, the store remained closed but some furniture, pots and pans, dishes, handbags and other items remained in the store.
In a phone interview on Thursday, one of Jackie's consigners, who asked not to use her name because she was afraid of any retaliation, said that she'd been a Jackie's consigner for about 20 years.
She mostly had jewelry at the store, but when she went to the store this past Friday and asked for her items back, the pieces could not be immediately located, she said.
"I thought, 'This does not look good,'" said the consinger, but "there was nothing I could do."
She did not receive any notice that the store was closing. "I just wanted my stuff back."
The consigner said she's not sure what else she can do at this point.
"I could take him to small claims court I suppose. But I work full time. This is more of a hobby for me. I don't know it's worth my time."
In a February interview, Graham said, "I've always loved collecting and sharing beautiful things with people."
"I enjoy a treasure hunt," he said at the time. As the new owner of the store, "I never know what's going to come through the door next."
"I'm more heartbroken by the store closing than anyone else," said Graham on Tuesday. "There is not anything else like it in town."
The business news you need
With a weekly newsletter looking back at local history.