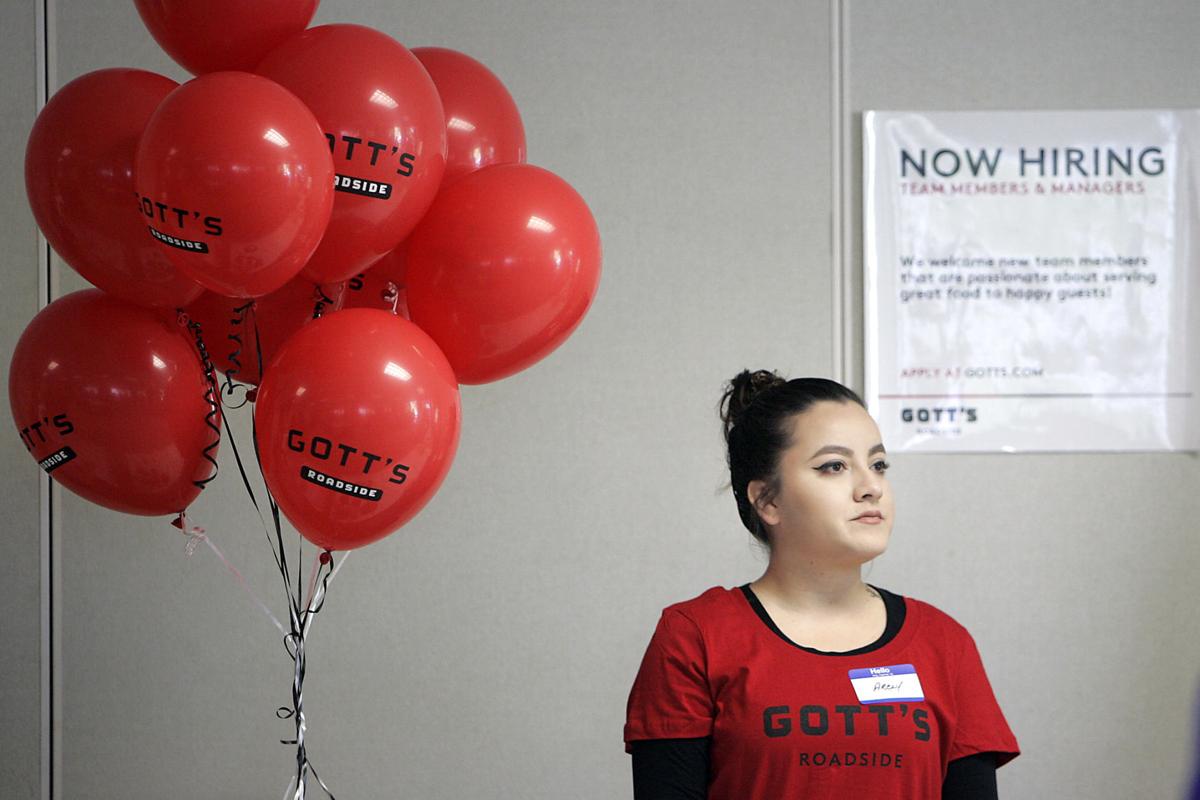 Just 11 months after dropping to a 29-year low, in Napa County's unemployment rate in April hit a 30-year high, reported the state Employment Development Department (EDD) on Friday.
Due to the impacts of the COVID-19 pandemic, this April the jobless rate skyrocketed to 15.9%. That's a dramatic increase up from a revised 4.1% in March 2020, and far above the year-ago estimate of 2.7%.
Statewide, this compares with an unadjusted unemployment rate of 16.1% for California and 14.4% for the nation during the same period.
Napa County lost 10,000 jobs in the past month, reported the EDD. The bulk of those jobs – 5,600 – were in the leisure and hospitality industries. An estimated 1,300 jobs were cut in manufacturing.
In one month the number of job seekers in Napa County rose from 3,000 to 11,500, said the EDD.
"We have never seen anything like this," said Bruce Wilson, executive director, Workforce Alliance of the North Bay. "It's hard to know what to expect in this kind of situation."
The dramatic rise in unemployment "is terrible at every level, most particularly in the households of those that are dealing with it," said Wilson.
Unemployment stirs fear and uncertainty in normal circumstances, let alone a pandemic and world-wide shutdown of the economy, he said.
"It has particularly impacted the visitor serving sectors which of course are vital to Napa County," said Wilson
"It also has compounding impacts on every part of the economy and local government's ability to pay for services that are more important than ever including access to all aspects of health programs."
"COVID 19 is a disruptor and the impacts of this may not go away quickly," said Wilson.
According to Wilson, there is some good news. The number of people filing new jobless claims is declining -- from a peak of 5,526 the week ending March 28 to 2,152 as of April 11. Of course, that's still a huge increase from March 14 when only 159 people filed new claims.
"My hope is that this downward slope will continue as Napa County and California begins to slowly open back up," said Wilson.
According to Wilson it is important that the local economy begin to come back on line when worker safety can be assured.
This will require the partnership and consensus of the public health system and local economic advocates, he said.
"In Napa, this has been led in part by incredible business leaders from the Chambers of Commerce working with our public health officials," said.
Wilson also said it's important that the the federal and state government "hold the line" while this occurs. "Make sure there continue to be programs that mitigate permanent business closure and layoffs. If this can occur than we stand a better chance of seeing a quick recovery where furloughed workers can resume their jobs and careers with their current employers," he said.
The county can do several things to help combat the loss of jobs, he said.
First, catalog its publicly sponsored economic and workforce assets and discover how they can work together and be packaged on behalf of businesses and workers.
Second, understand barriers to business productivity and work toward balanced policies that preserve health while removing barriers and bolstering economic recovery.
And third, develop an infrastructure (i.e. business assistance center) that will help with the identification of business issues and promote access to benefits and programs that can assist business and workers.
Essentially, ensure that different programs are seamlessly working together to package services for the end user – unemployed job seekers and businesses, he said. 
Those who are jobless have options, said Wilson.
Job seekers should contact CareerPoint Napa counselors to learn about and access services and resources that will help mitigate income and job loss.
Another suggestion for job seekers is to register for a Rapid Response Webinar. Every Wednesday at 10 a.m. representatives from CareerPoint, the EDD, the Department of Labor and other important resource partners present information about services that can assist impacted workers.
Business should think about how they can innovate in light of new realities about how people feel in this new environment, he recommended.
The dramatic increase in the jobless rate is not a surprise to Dr. Robert Eyler, professor of economics at Sonoma State University.
The economist said Napans should expect "historically bad numbers over the next couple months," with) unemployment in the mid-to-high teens across the North Bay.
"We need to open up to get going again and see how we can hold the economy's capacity somewhat constant," said Eyler.
According to Eyler, "Business losses are more problematic than job losses (though job losses are always tough) in the medium term, as business losses exacerbate job losses."
The county of Napa should try and help as many businesses stay in business as it can, he said. However, that can be harder to do because the county depends greatly on the tourism, retail and restaurant industries.
Eyler had this advice for those that are unemployed.
First, get the benefits you are entitled to based on unemployment and federal stimulus payments.
Second, create a list of all financial resources that are available and lastly, create a plan for 12 months without a job.
In addition, "take a little time to rethink next career steps," said Eyler. "Don't panic." Of course, "the longer unemployment lingers the more difficult (that) advice becomes to follow."
Employers should do the same, said Eyler, with two other suggestions.
One, consider what it will cost to continuing your business during this time, and two, "stay in touch with employees as best you can in case you suddenly need them back," he said.
Eyler said it's possible that the sudden shock of the pandemic will lead to a lack of labor in some, specifically lower-wage, service industries.
"If so, that inability to rehire labor quickly can lead to problems of growing again to escape the economic harm from the social policies that saved lives," he said.
Editor's note: Because of the health implications of the COVID-19 virus, this article is being made available free to subscribers and non-subscribers alike. If you'd like to join us in supporting the mission of local journalism, please visit napavalleyregister.com/members/join/
Concerned about COVID-19?
Sign up now to get the most recent coronavirus headlines and other important local and national news sent to your email inbox daily.