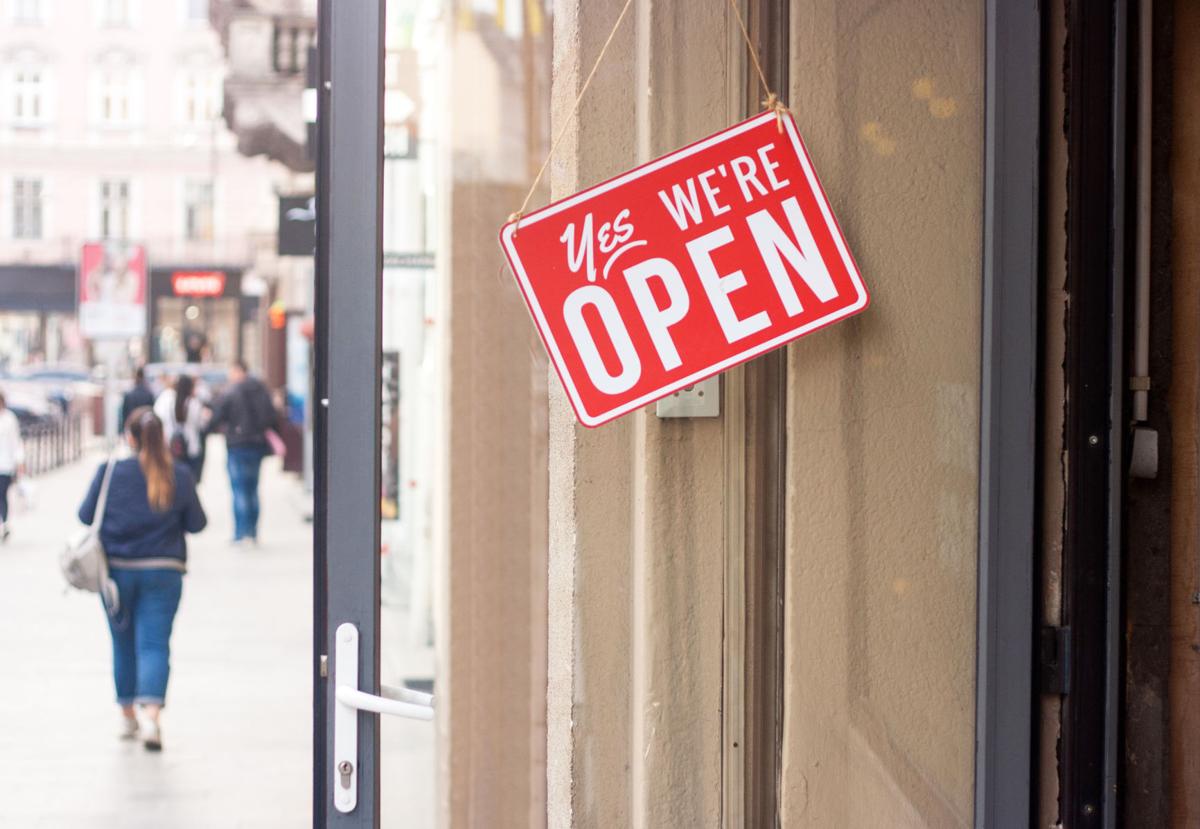 It's difficult to know what is and isn't open in Napa County during the county and state mandated shelter-at-home order enacted last week in hopes of limiting the spread of the coronavirus (COVID-19).
For a list of Napa County restaurants, bakeries, food trucks and caterers offering take-out dining, click here.
Napa County businesses open during statewide shelter-at-home orders
Hours: Monday - Friday 8 a.m.-6 p.m.; Saturday 9 a.m.-5 p.m.
Dry cleaning. Free pick up and delivery. Wash and fold service. Household items. Alterations. Bedding ect. We are here to serve the community and first responders.
1241 Adams St., St. Helena
Hour: Monday through Friday 9am - 5pm; Saturday 11am - 1pm
Domestic and international shipping services through UPS, Fed Ex and GSL. Copy and fax services. Mailboxes for personal and business. Assortment of boxes for sale including wine shippers.
Offering plumbing repair and drain services 24 hours a day. Senior discounts available.
Alley Cat Small Animal Hospital
1041 Wine Country Ave., Napa
All necessary and essential services - appointments, procedures, walk-ins, and emergencies. Minimizing human-to-human contact through curbside drop off and pick up for examinations and food/medications. Virtual visits being introduced. We are currently seeing all Alley Cat and California Pet Hospital clients from Alley Cat.
Emergency dental services.
Bert Williams & Sons Inc.
Hours: Monday-Friday, 8 a.m.-5 p.m.; Saturday 9 a.m.-3 p.m.; and Sunday 10 a.m.-2 p.m.
Hours: Monday - Friday 8am - 4:30pm
All Fire Extinguisher and First Aid needs. Inspection, maintenance, recharge, new equipment and much more. Please call office with any questions.
For seniors and other vulnerable populations, If assistance is needed we will make sure to take extra precautions. Please call the office so that we can better assist you durning these difficult times.
Hours: Tuesday - Saturday, 11 a.m.-3 p.m.
Our bike shop will continue to assist with your transportation and repair needs. We are also be available by appointment and are offering drop off or pick up from your home within Napa County. Please let us know if there is any way we may safely assist you. Seniors may call for an appointment during non-service hours.
3131 California Blvd., Napa
Hours: Mon - Friday: 8 a.m. - 5:30 p.m., and  Saturday: 8 a.m. - 1 p.m.
We are still open, but seeing all our patients from our sister hospital Alley Cat Small Animal Hospital at 1041 Wine Country Ave. in Napa. (707) 224-2525. We are offering curbside services, drop-offs and pick-ups to support social distancing during this time. Please see our website for most recent updates: vetncare.com/covid-19-update.
1441 Lincoln Ave. Calistoga
Open everyday for deliveries & shipping only. Free Delivery within Calistoga & St. Helena. Also delivering to the rest of Napa County with a $40 minimum purchase.
Appointments available Monday-Saturday 8 a.m.-5 p.m.
55 Enterprise Court , Napa
Hours: Daily live Zoom classes at 6:30 a.m., 9.a.m., and 4:30 p.m.
536 Soscol Ave Unit 7, Napa
Services: We remove dings and dents from vehicles, at a fast affordable price, without touching the paint and keeping value to your car.
Hours: Monday - Friday 8:30 a.m. - 5 p.m.
We are fully operational, running on limited staff and following the health standards of CDC, state of California and county of Napa. Our Blueprint department is open. Please email plans to repro@fryesprinting.com and schedule an appointment for pickup. Our printing department is also open. Please email info@fryesprinting.com or call to place an order.
1303 Jefferson St. Suite 210A, Napa
Open by appointment only for 50-minute psychological and neuropsychological therapeutic sessions with Dr. Rebecca E. Thompson. Seniors are treated via telephonic connection at this time to promote the safest environment.
Monday-Friday 10 a.m.-5:30 p.m.
Insurance services, title transfer and registration renewals, income taxes. Can call our office for accommodations. We can come outside the parking lot so they don't leave their car.
Open Thursdays, by appointment only. 
Appointment only: Monday-Friday 8 a.m.-5 p.m.; Saturday 9 a.m.-1 p.m.
Hours: Monday-Friday 8am to 5pm
Collision repair and paint, offering pickup and delivery
Open by appointment only at 1551 Soscol Ave., Napa.
Hours: 8am to 5pm Mon-Fri
Collision Repair services
Napa Fermentation Supplies
575 3rd St. Bldg. A (inside Napa Expo Fairgrounds, enter through Silverado Trail entrance by RV Park)
Open: Monday - Friday 9am to 5pm
Beer & Winemaking Supplies/Equipment serving Wineries and Home-Fermentation, along with everything you need to make: Kombucha, Cheese, Yogurt, Cider, Vinegar, Olive Oil and Distillation.
1755 Industrial Way, #7, Napa
Hours: Monday-Friday 9 a.m.-5 p.m.; online orders may be made 24/7
Wholesale nuts, dried fruit, snacks, seeds, and confections. Available for free delivery in Napa and free curb-side pickup.
Info, 707-226-6083; napanuts.store
Hours: Monday-Friday, 8 a.m.-5 p.m.; Saturday 9 a.m.-1 p.m.
Any auto repairs, we also offer many other services
610 First St., Napa (Inside Oxbow Market)
Open Tuesday and Friday-Sunday from 10 a.m.-4 p.m.; curbside pickup available.
Retail: Olive oils, vinegars, spices, tabletop accessories, soaps and lotions
855 Bordeaux Way, Ste 170, Napa
Payroll and related services
4015 Spring Mountain Road, St. Helena
Open by appointment only Monday-Saturday 10 a.m.-5 p.m. Senior hours available 9-10 a.m.
During the shelter in place, we are not offering tastings. We are offering curbside pickup (call ahead) and free delivery within Napa County on orders of 6 or more bottles, phone orders only.
711 Washington St., Calistoga
Hours: Monday-Friday, 8 a.m.- 4 p.m. 
Smiths St. Helena Pharmacy
1390 Railroad Ave., St. Helena
Hours: Monday-Friday 9 a.m. -6 p.m; Saturday 9a.m. -5 p.m., Sunday closed
Hours: Monday-Friday 8 a.m.-5 p.m.
SpeeDee Oil Change & Auto Service
713 Silverado Trail, Napa
Hours: Monday-Saturday 8 am to 5 pm
Oil changes, tire replacement, brake replacement, alignments, all auto repairs
Steves Hardware & Housewares
Hours: Monday- Saturday 8 a.m.-3 p.m.; Sunday 9 a.m.-3 p.m.
We are offering curb side delivery so please call ahead of time and we can gather your items. We will bring it out to your car for you.
Info, 707-963-3423; Follow on Instagram @steveshousewares   
1115 Main St., St. Helena
Open 7:30 a.m. - 8:30 p.m. daily (Hours subject to change)
12-24 hours lead time for pickup/delivery.
Concerned about COVID-19?
Sign up now to get the most recent coronavirus headlines and other important local and national news sent to your email inbox daily.