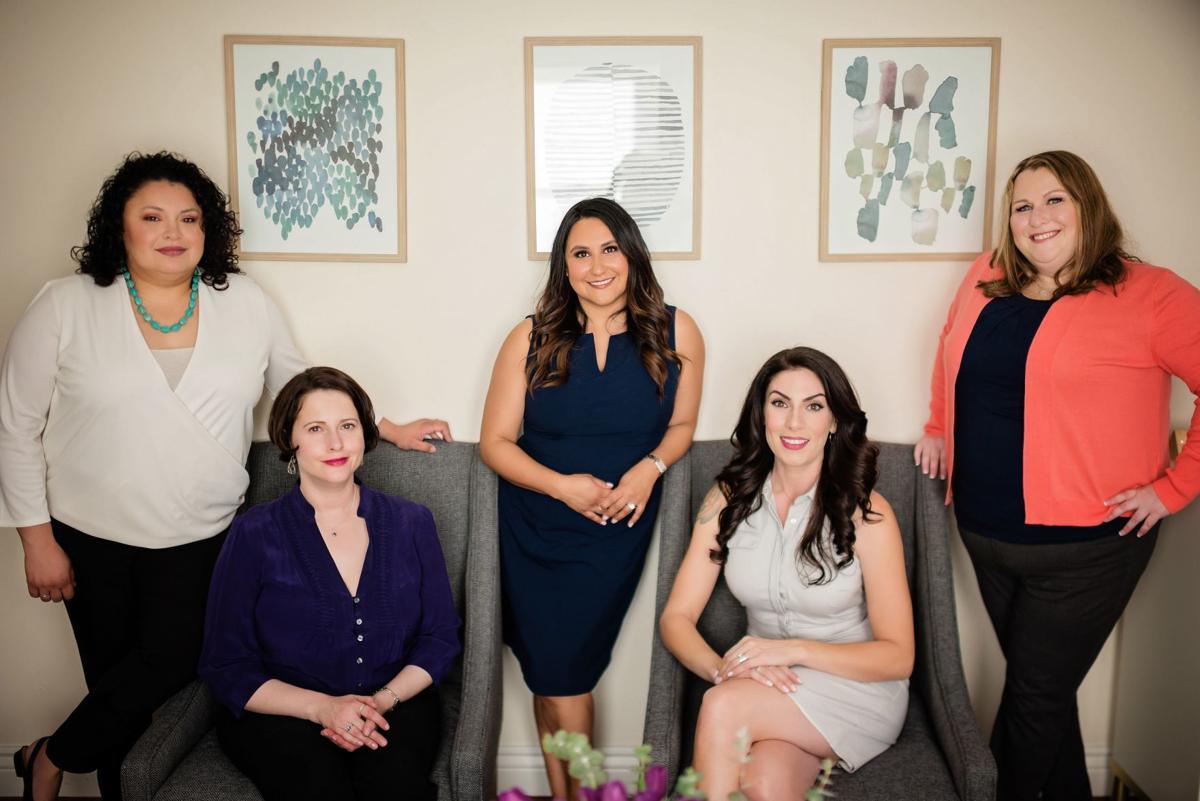 If, as Thomas Paine described the situation in 1776, coronavirus pandemic this year is a time to try men's souls, it's often doing a number on our psyches, too.
Though founded several years ago, well before the onset of the virus that has thrown the world into uncharted territory, Napa Psychological Services helps folks deal with the anxiety it's producing, among other things, 10-year psychologist Sabina Correa said.
"It's all hands on deck, right now," said Correa, 37.
Sessions can be done virtually or, more rarely currently, at the office, which uses only safe social distancing and other virus-conscious protocols, Correa said.
"We have to be even more flexible, so we have tele-psych or tele-med – virtual medicine – all HIPAA-compliant," said the Central California native who has lived in Napa for the past 8 years.
"One of our clinicians, who does Eye Movement Desensitization and Reprocessing (EMDR) to help reprocess trauma, still meets one-on-one in the office, maintaining safe distances."
Napa Psychological Services was designed as a slightly different model for mental healthcare delivery in that its mission "is to see a broad range of patients by utilizing a broad range of clinicians," Correa said.
"We currently have three psychologists, two social workers, and an intern."
The plan is to continue to expand in 2020 to double in size, she said.
"We currently provide treatment for nearly every age range from parenting skills, evaluating and treating children with developmental delays, ADHD testing and treatment, EMDR for trauma, Dialectical Behavior Therapy for patients struggling with self-harm, Cognitive Behavior Therapy for depression and anxiety in teenagers and adults, substance abuse, law enforcement and first responder therapy, child abuse evaluations, competency and capacity evaluations, neuropsychological testing and forensic evaluations."
Many of these issues are worsened in some people by the unprecedented period the world is attempting to navigate, and she and her fellow clinicians have had to adapt, she said.
Correa said what she saw as a police explorer in her youth set her on the path to becoming a therapist.
"One of my mentors was involved in an officer-involved shooting – he killed someone — and soon he was back to work and that blew my mind. That's what directed me toward psychology," she said.
"I really like seeing people get better. Usually by the time I'm called into the jail, the ER, the office, people are at their worst. It's really inspiring to see people get better, to see hope re-instilled. I see lots of people in crises, and to see people stabilize is a wonderful thing."
Like medical doctors, mental health clinicians have had to adapt this "new normal."
"Even the most high-functioning people are experiencing anxiety."
Finding healthy ways to release stress is important, and there are things you can do, she said.
"Make sure you're getting good sleep, exercising, connecting with friends and family virtually," she said.
"With depression and anxiety you can feel alone, and when you connect with others and realize we are all feeling this way, you feel less alone and this can lessen anxiety. Just because we're physically isolated from one another, doesn't mean we have to be emotionally isolated."
There are therapeutic techniques that have been found to work on various issues, like mindfulness, breathing techniques, and progressive muscle relaxation, which can help with falling asleep and panic attacks, she said.
To do this, she said, start by putting on some relaxing music, or white noise, or complete silence – whichever works best for you – "Lay down flat on your back, tensing various body parts, like starting with your shoulders, for three seconds, and release, then move down – and by then you are usually more relaxed. You can train your body to get really good at this."
The lack of individual control can be frightening for many people, she said.
"People are scared. It's scary. No one is exempt," she said. "It can help to focus on what's in your control instead of all that's not. It's easy to catastrophize – to imagine the worst case scenario" – but, by identifying and focusing on what's in your control, you can help reduce the stress.
Redefining what emotional connection is is also important in the middle of this pandemic, she said.
"What gives you peace? What reduces your anxiety" – a walk in the park? A cup of tea? – expand on that," she said.
"Find ways to incorporate that in your daily routine. Having moments of gratitude daily can significantly reduce anxiety."
One of Napa Psychological Services' clinicians, Napa resident and licensed clinical psychologist Anna Lewis, said working in a group practice is new for her, but she's enjoying it and it has some clear benefits.
"It's a lovely group of clinicians, and we are able to cross-refer clients, which is nice," Lewis said.
"With what's going on now, I'm experiencing a lot of clients that find their jobs are in danger of disappearing entirely, and permanently, or they're being asked to reduce hours or work from home, and some can't do that."
There are two main impacts here, she said.
"On the therapy end of that, many are stopping therapy because they can't afford the rates, or are asking for reduced rates, which I've done for a number of my clients," she said.
"Also nearly every therapist I know is working entirely from home. On the phone, or through (some internet platform) instead of going into the office."
The worst part, Lewis said, is that at this most stressful time, some clients have had to relegate their mental health farther down their priority list.
"It's very sad," she said. "I wish I could continue to see everyone, but for some people it's not possible, even at the reduced rate."
"A lot of times, when people are dealing with a situation like this and are feeling anxious about it, they experience guilt, thinking they're not handling it well. To them I'd say it's good to be kind to yourself and know that if you're anxious about this, you're in good company and there are resources available to help people regain their equilibrium."
Correa said no one can escape the impact of this crisis.
"Medical workers, first responders ... no one is unaffected, and we're being called on to help these people," she said.
"And the average Joe – the banker, the grocer — We had high levels of anxiety and depression in the country before, and this has compounded it significantly."
"No one knows what will happen, no one can predict the future, but we have tools to help you work through anxiety, depression, trauma – that's what we do," Correa said.
Hillside Christian Church online service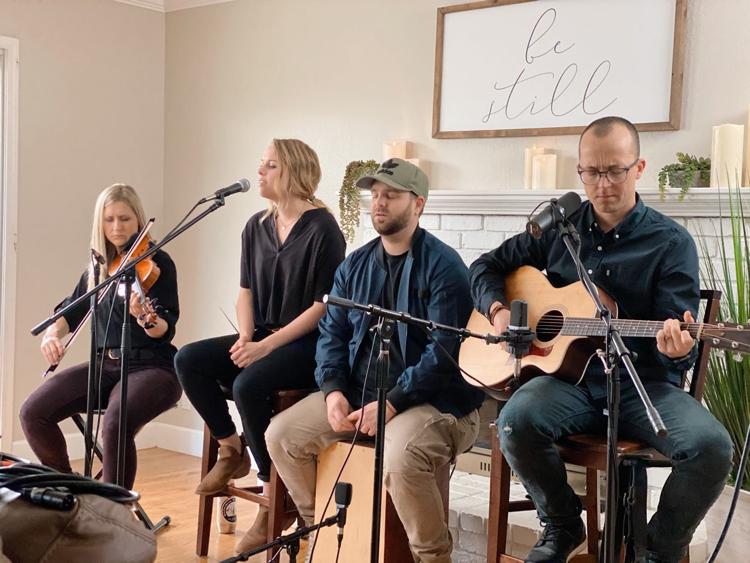 Napa Target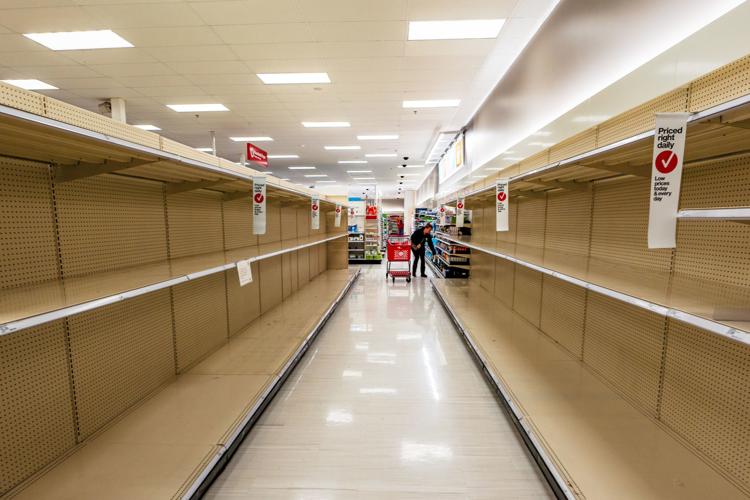 Ciccio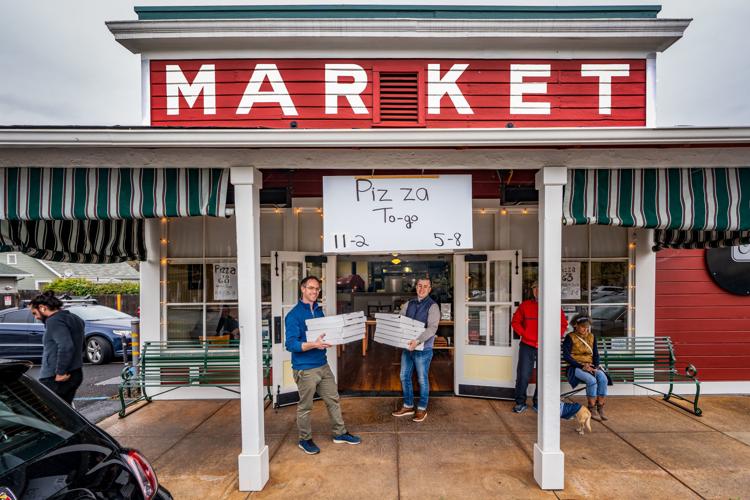 Redd Wood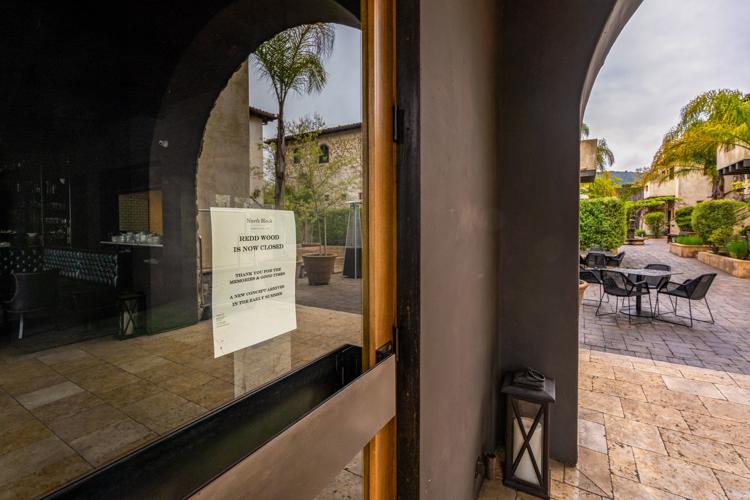 Safeway in St. Helena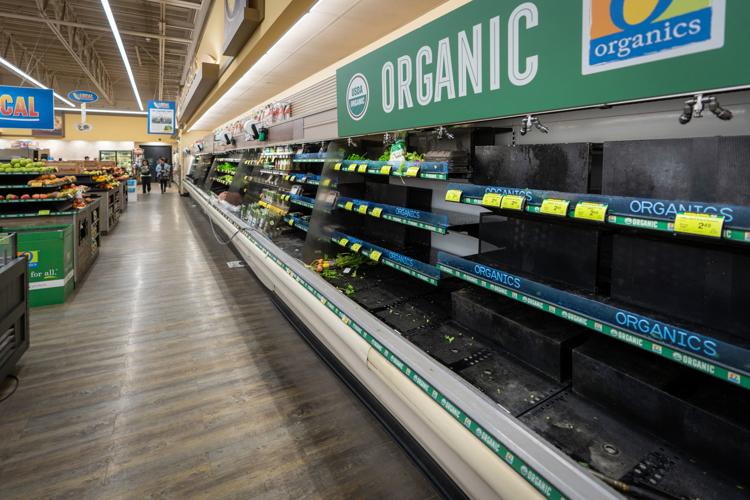 Safeway in St. Helena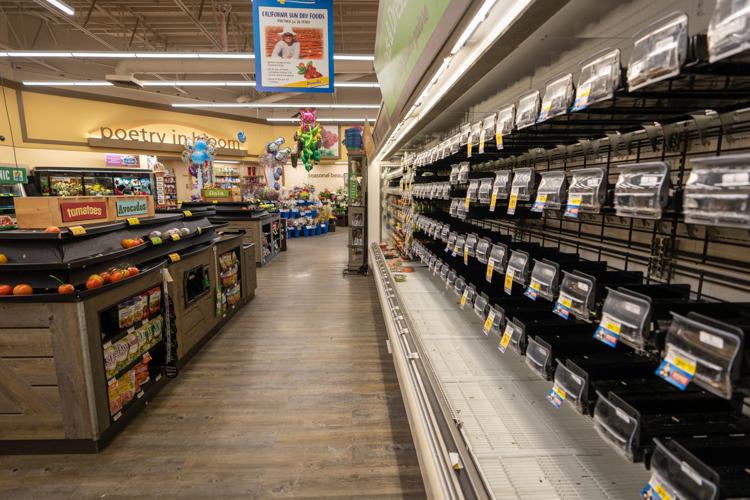 Safeway in St. Helena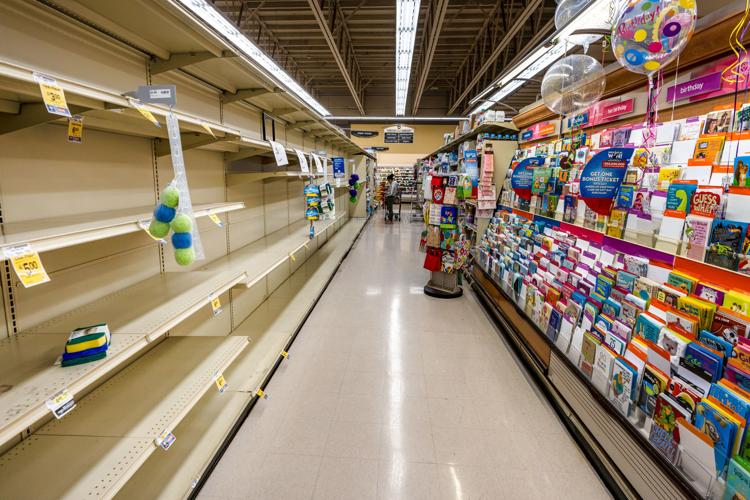 Safeway in St. Helena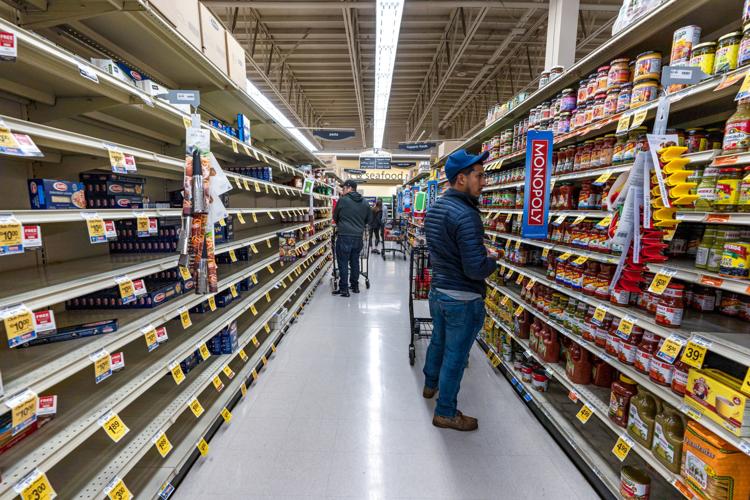 Safeway in St. Helena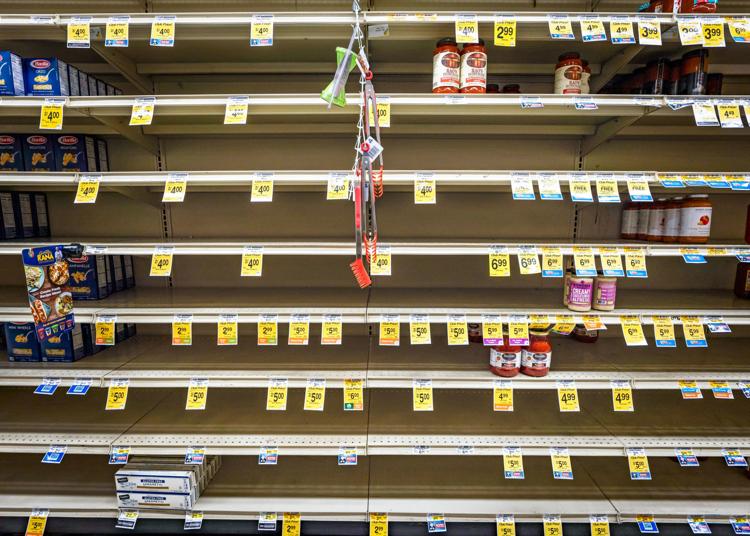 Safeway in St. Helena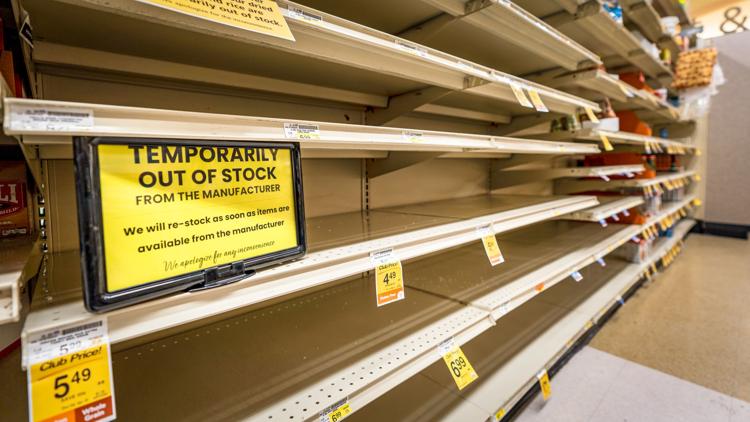 Bread at Target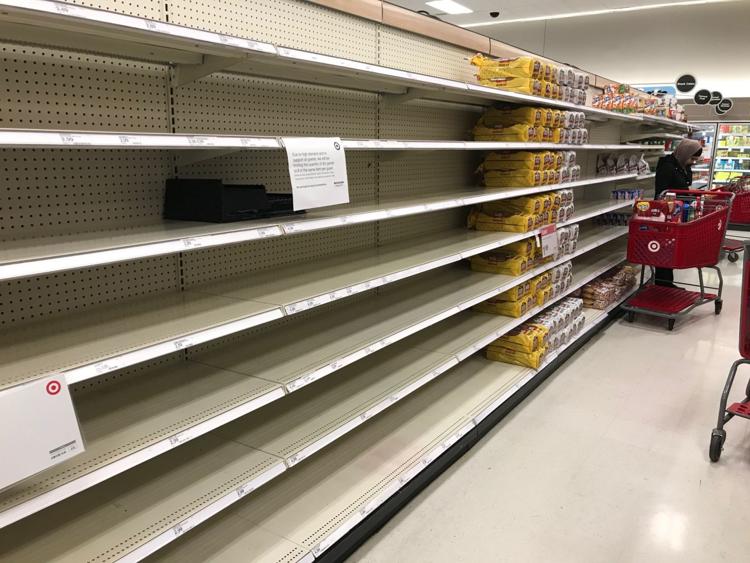 Stocking at Target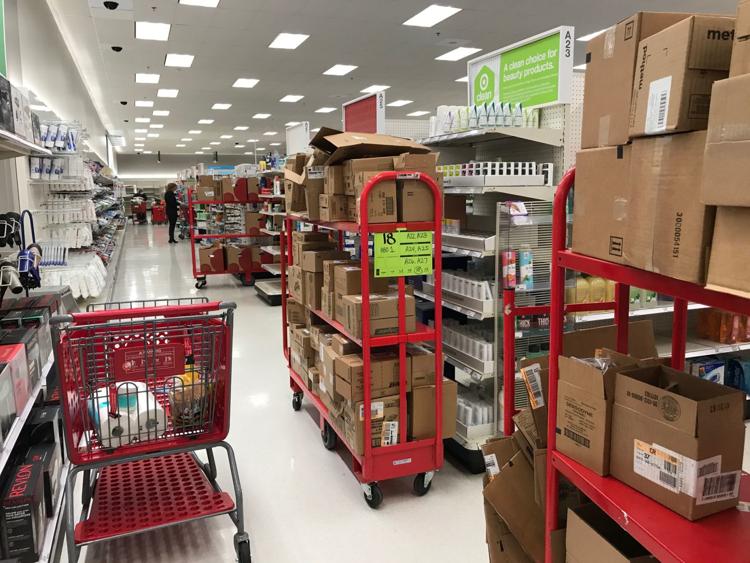 Target purchase limit signs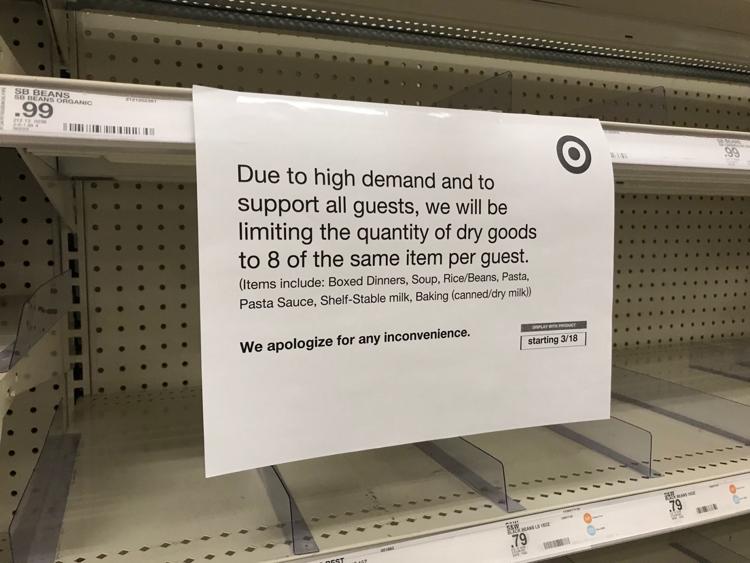 Raley's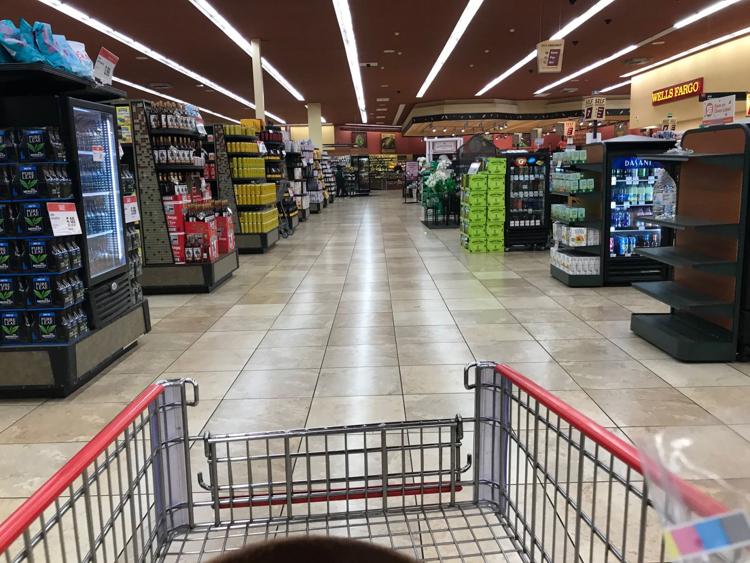 Milk at Raley's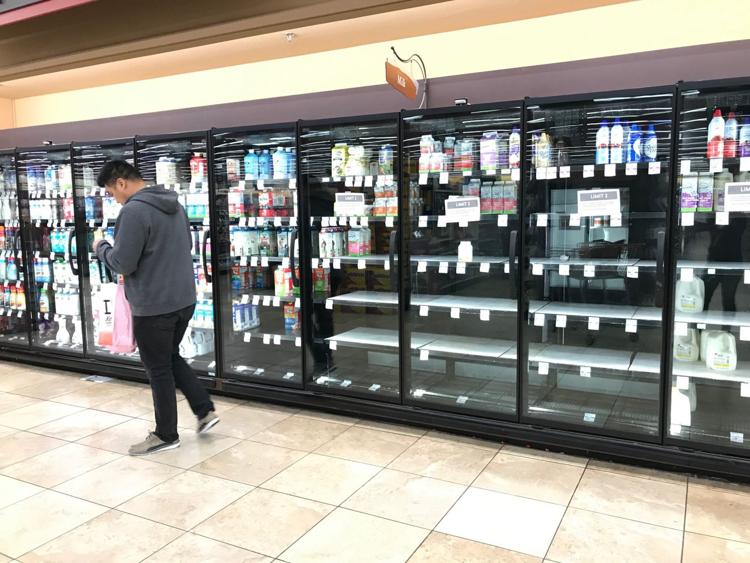 Umpqua bank
Chico's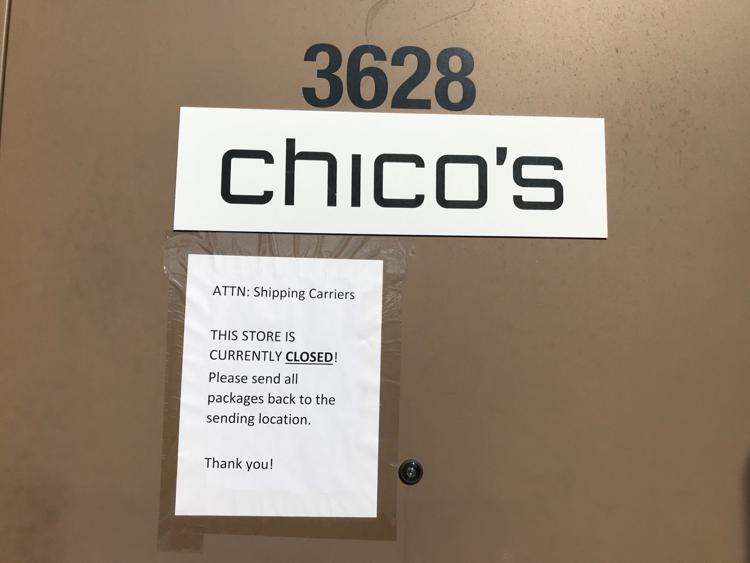 Target toilet paper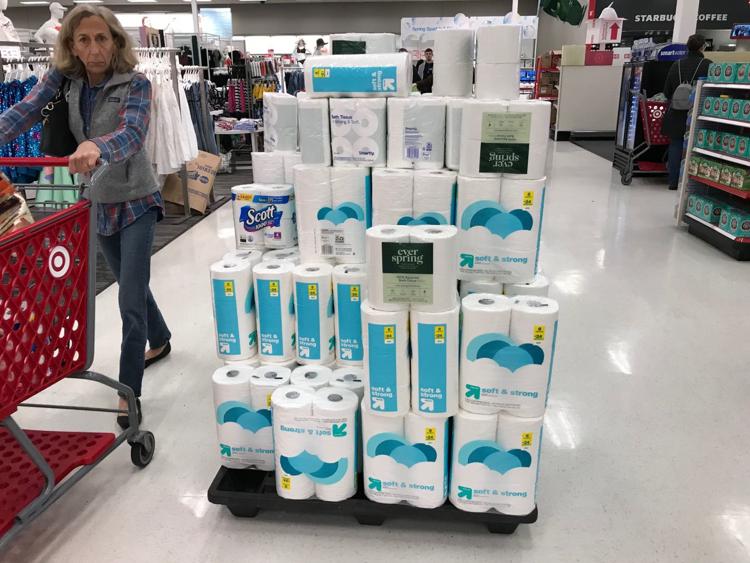 Trader Joe's shoppers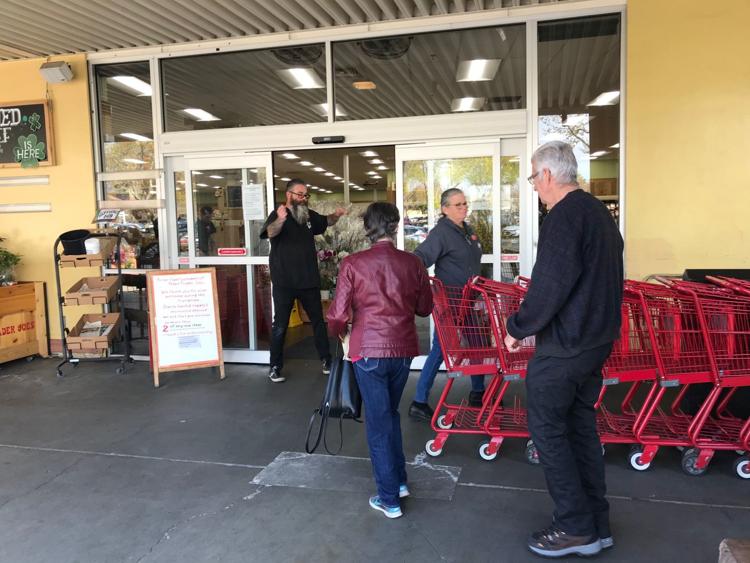 Bel Aire shoppers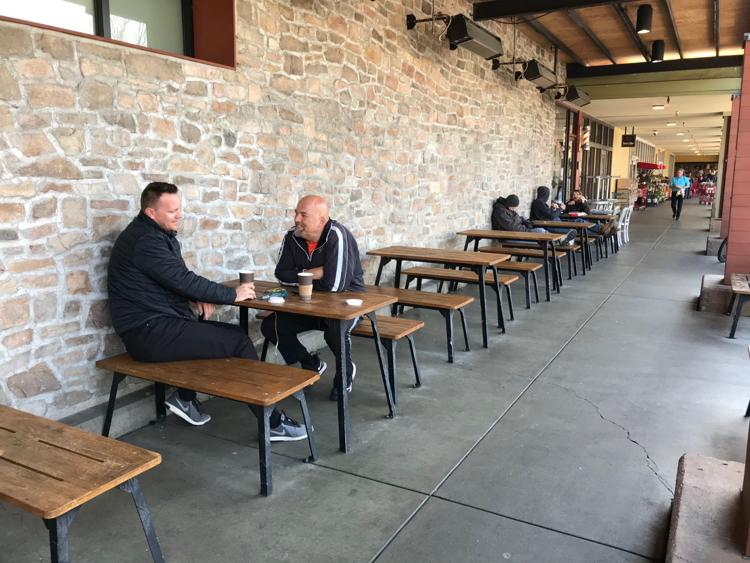 South Napa Target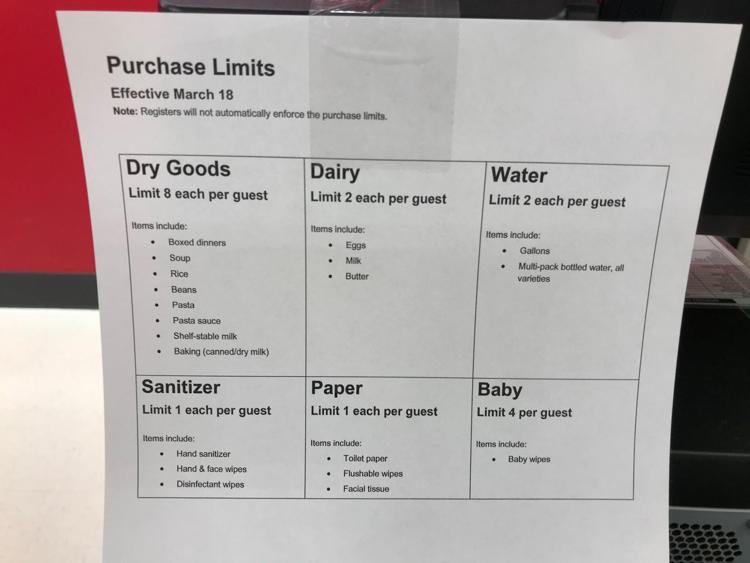 Raley's bread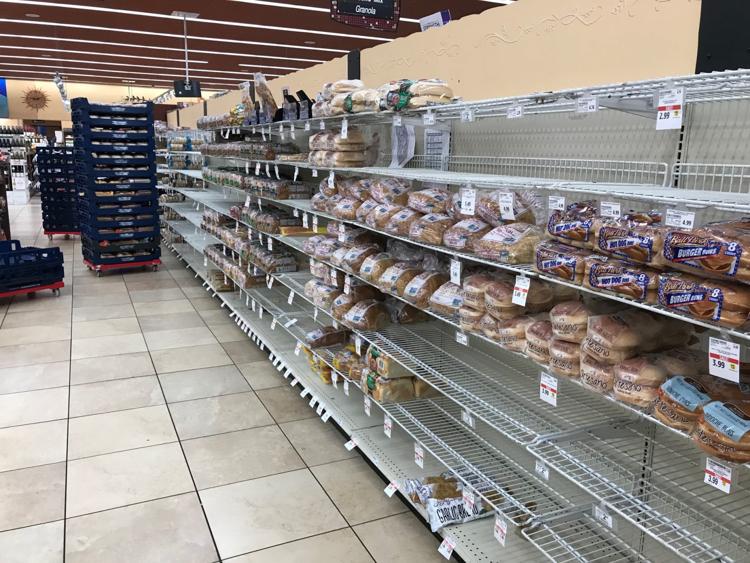 Office Depot
World Market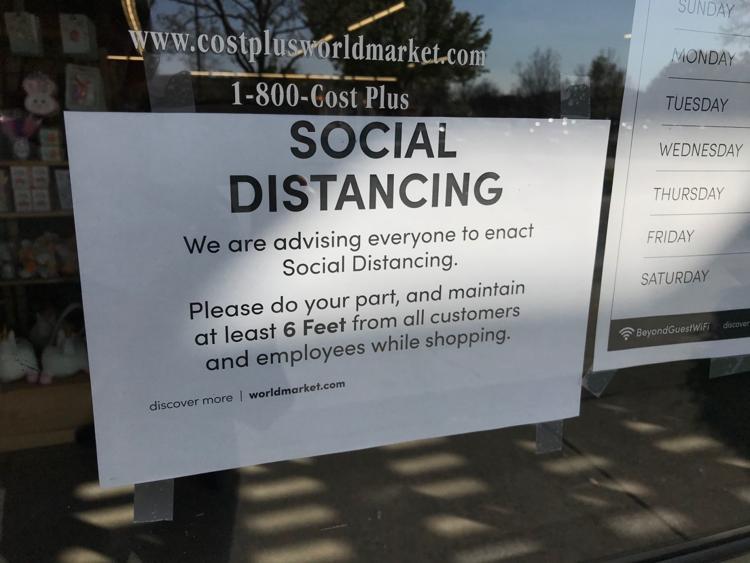 DaVita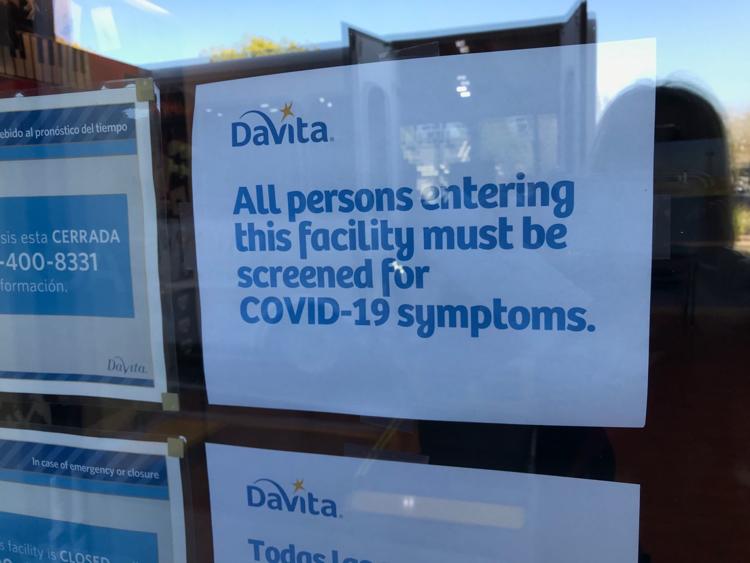 Pet Food Express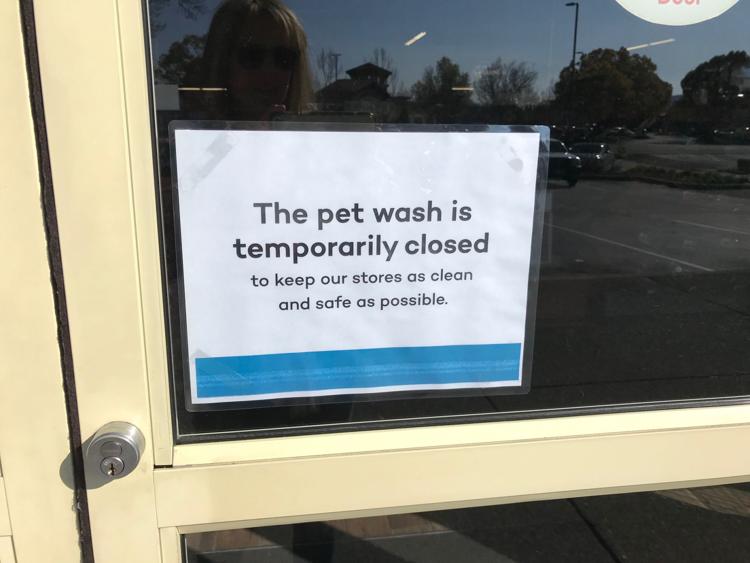 Napa Target shoppers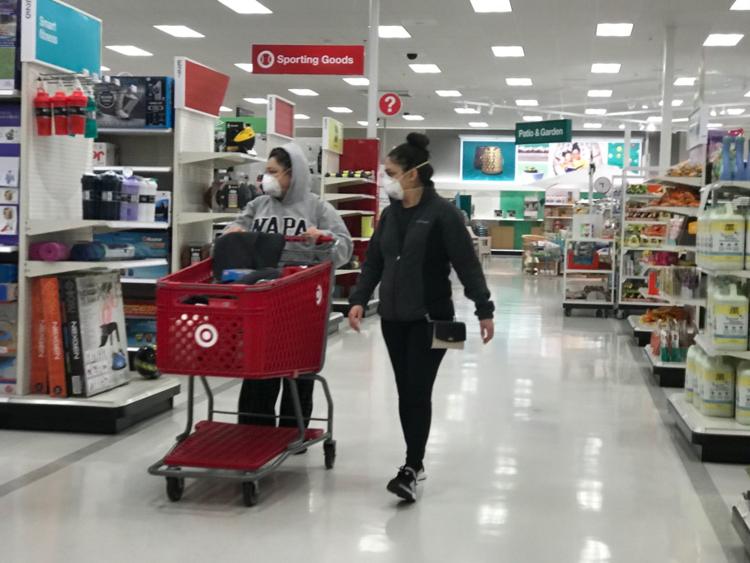 Trader Joe's line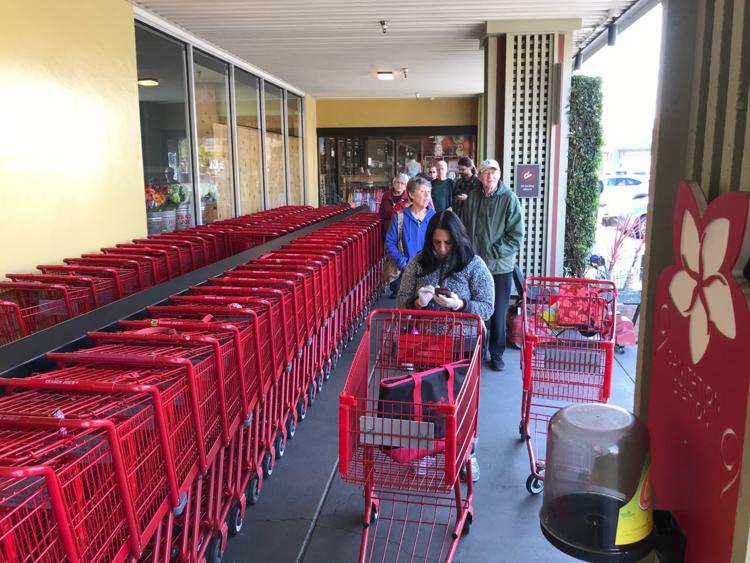 Bel Aire Plaza parking lot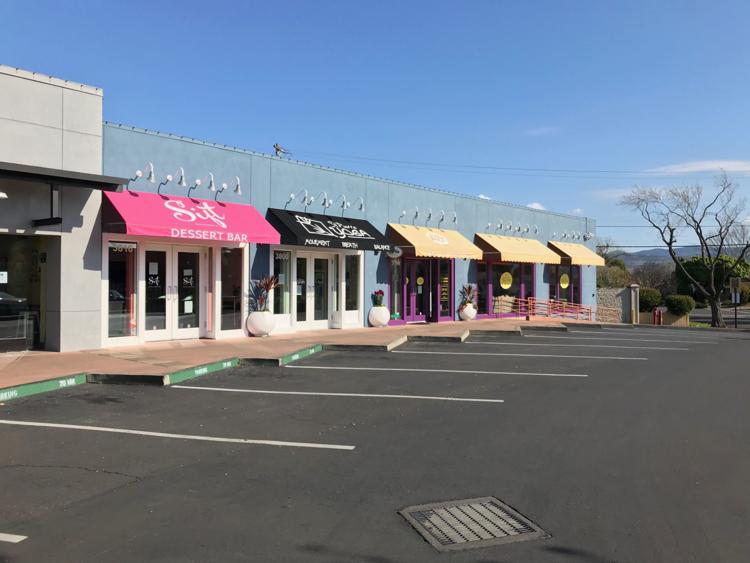 St. Helena Shelter in Place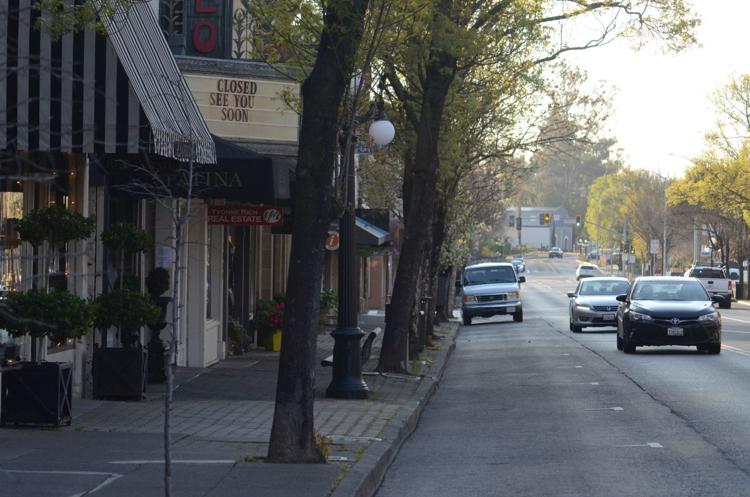 CalMart in Calistoga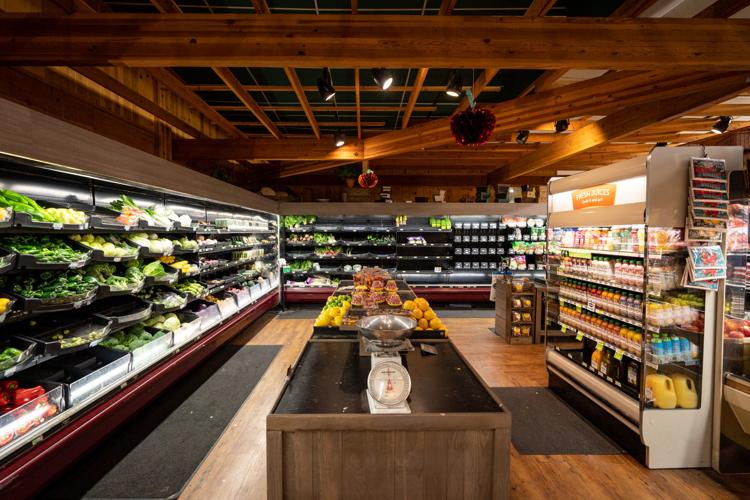 CalMart in Calistoga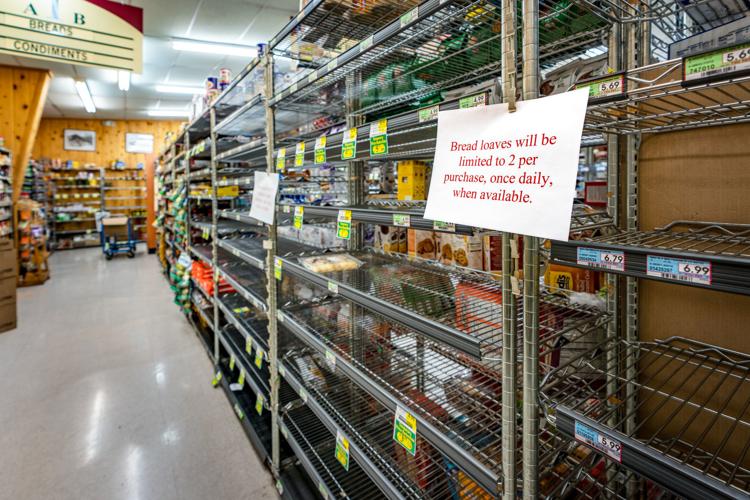 CalMart in Calistoga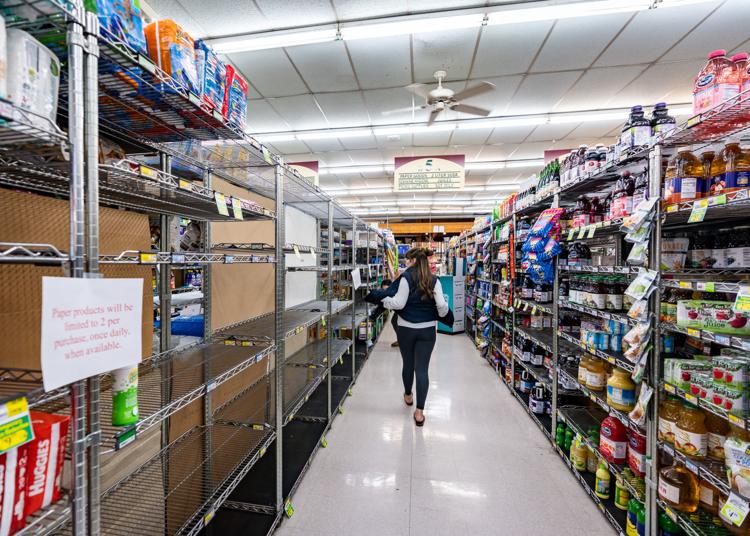 Whole Foods Napa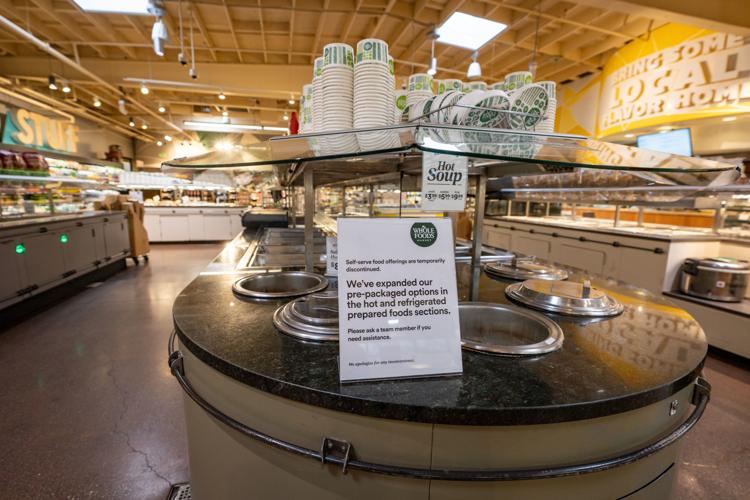 The Charter Oak Restaurant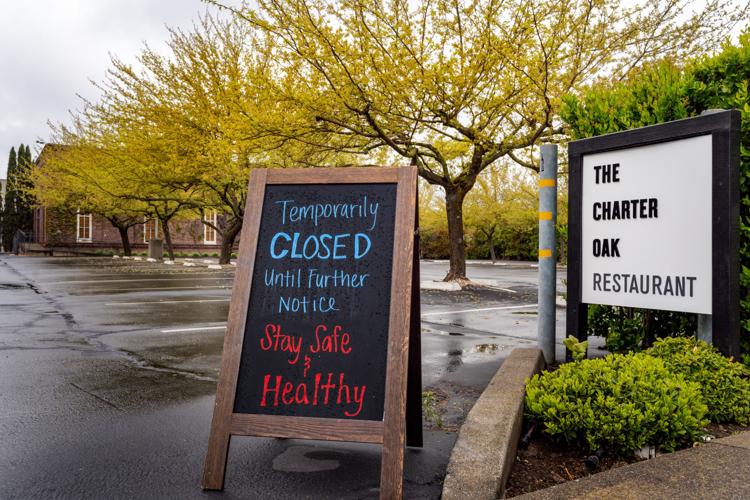 Contimo Provisions
Outside Oxbow Public Market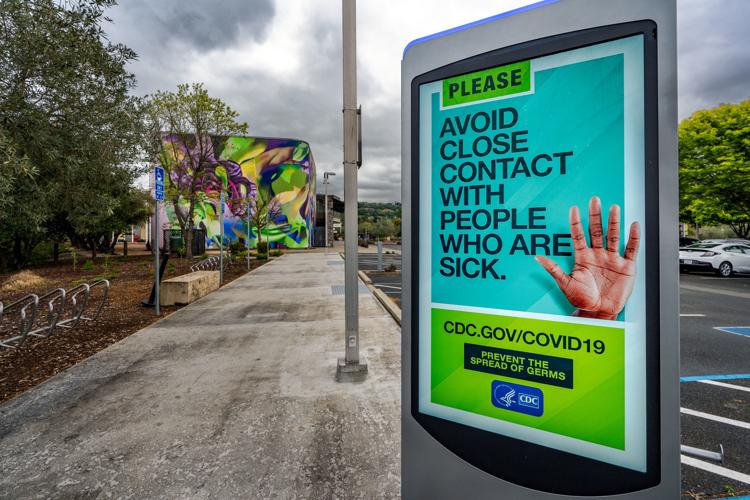 Inside the Oxbow Public Market on Wed. March 18.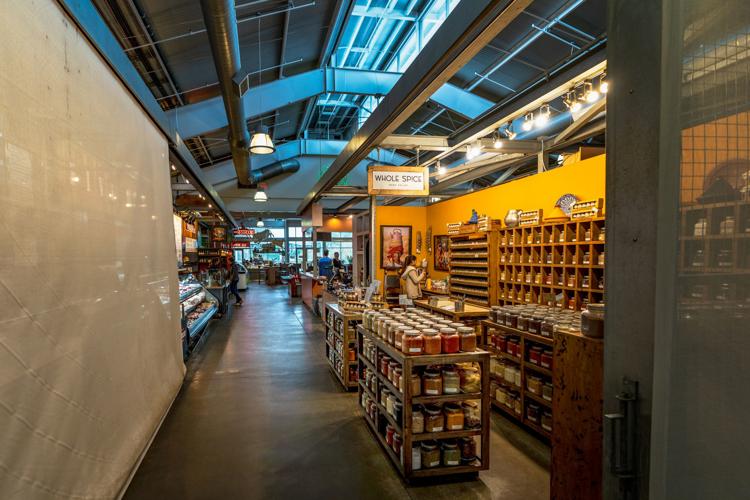 Inside the Oxbow Public Market on Wed. March 18.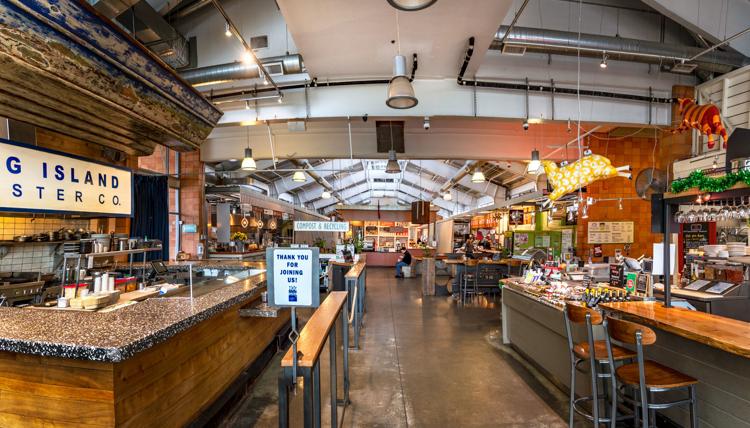 Napa General Store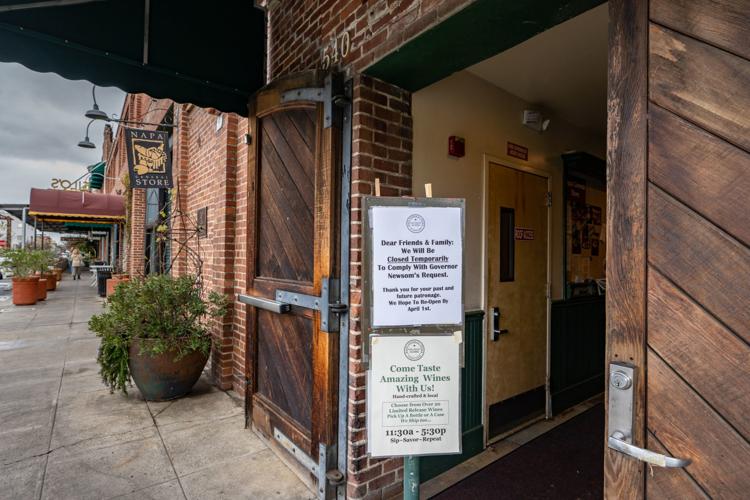 Angele Restaurant & Bar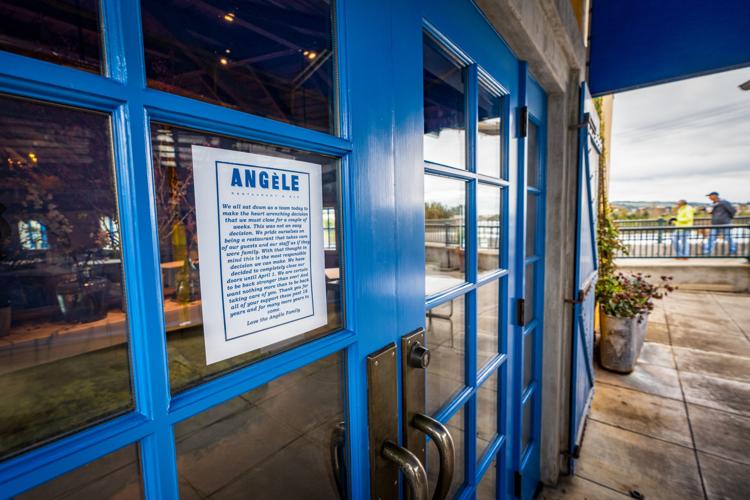 Lululemon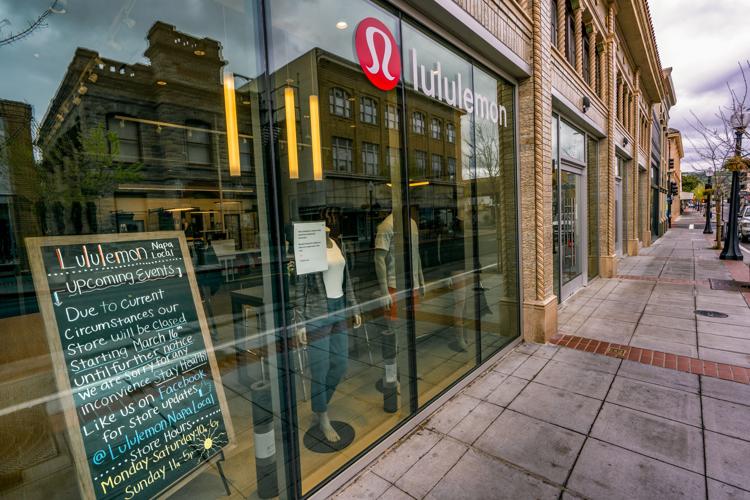 Oxbow Public Market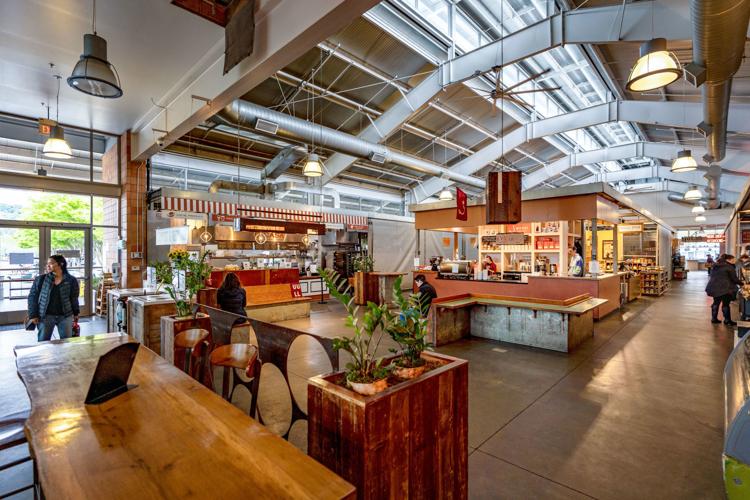 Peet's without customers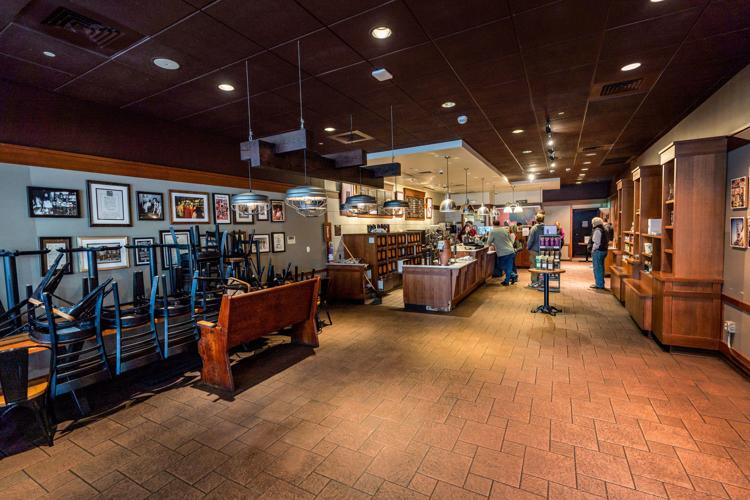 Archer Hotel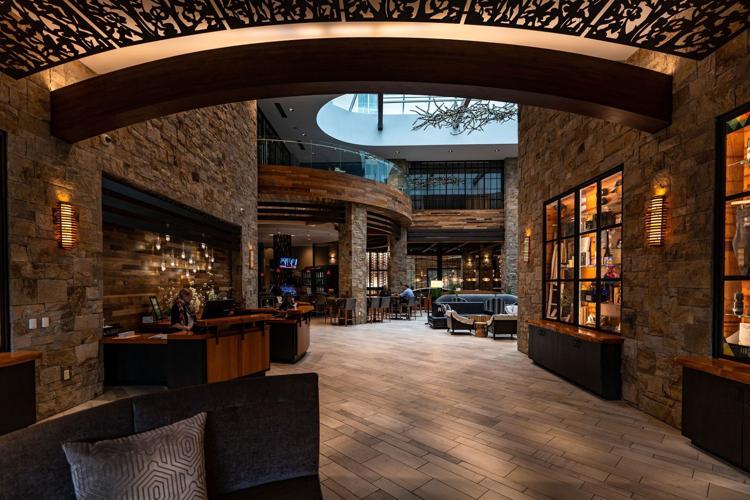 Napa Premium Outlets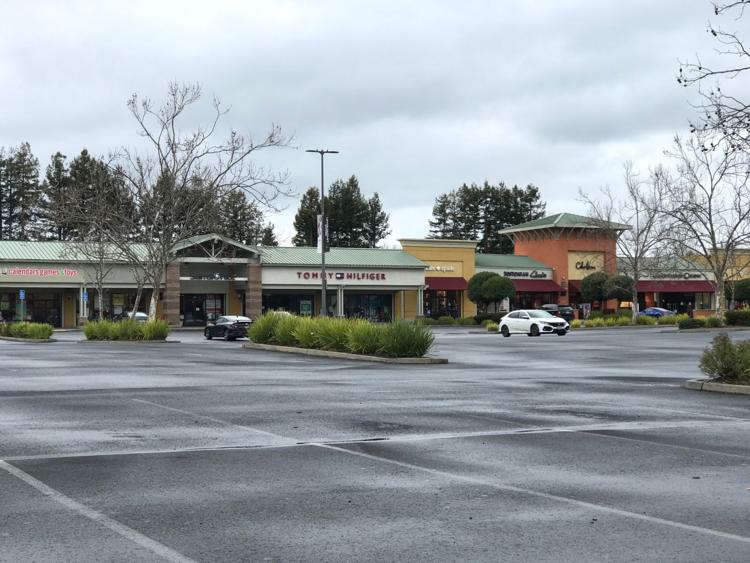 Calistoga school lunch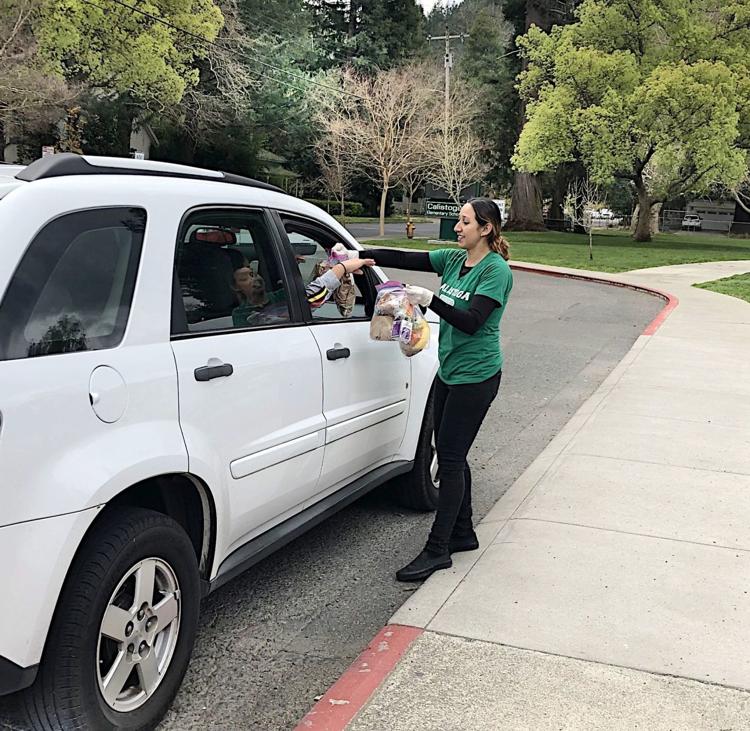 Calistoga school lunch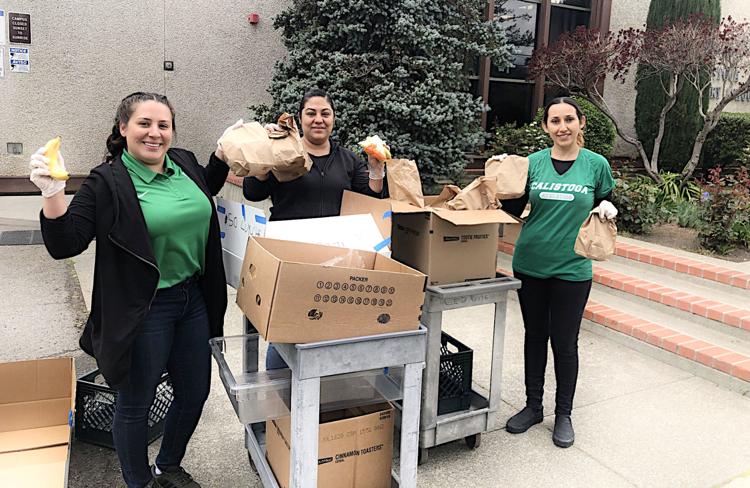 Front windows at Erosion Wine Co.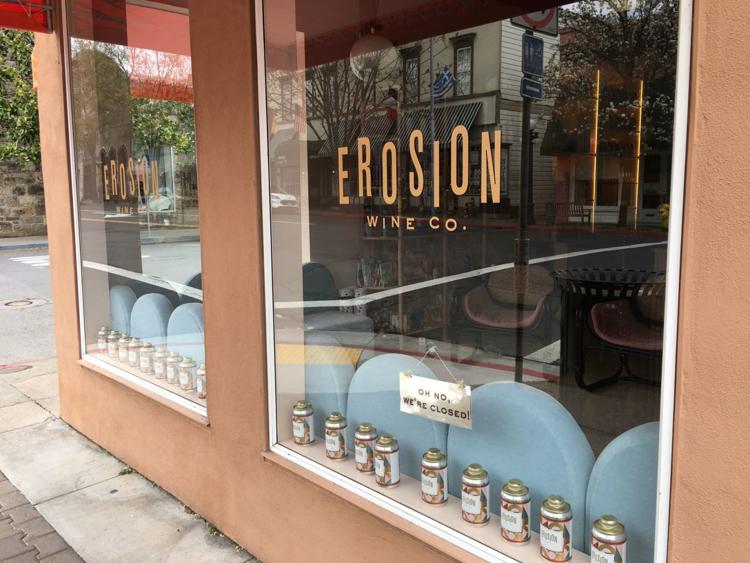 Sign at Erosion Wine Co. Tap Room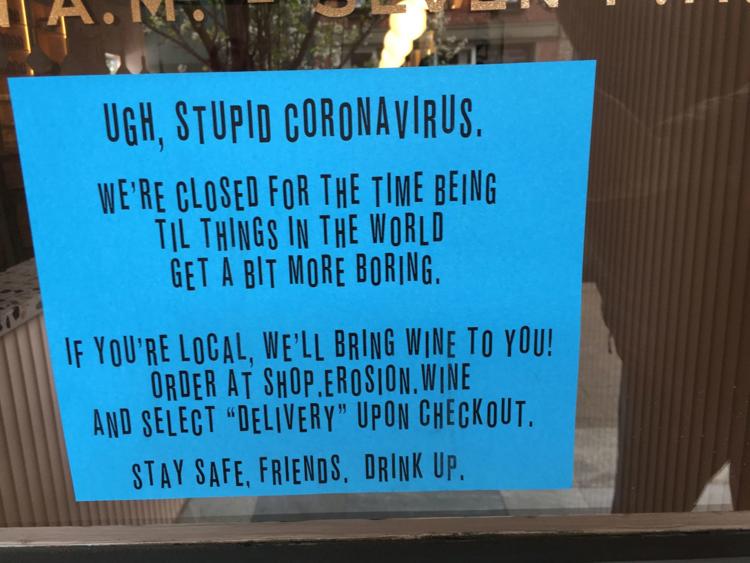 The Table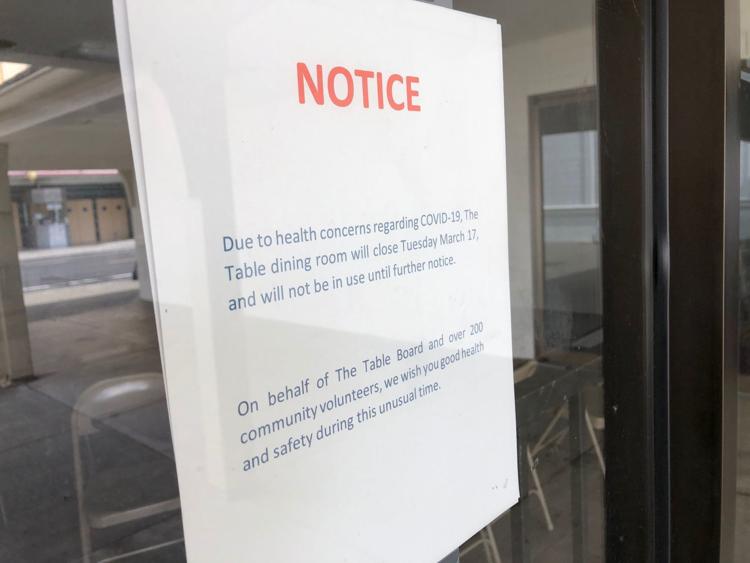 Lincoln Avenue Brewery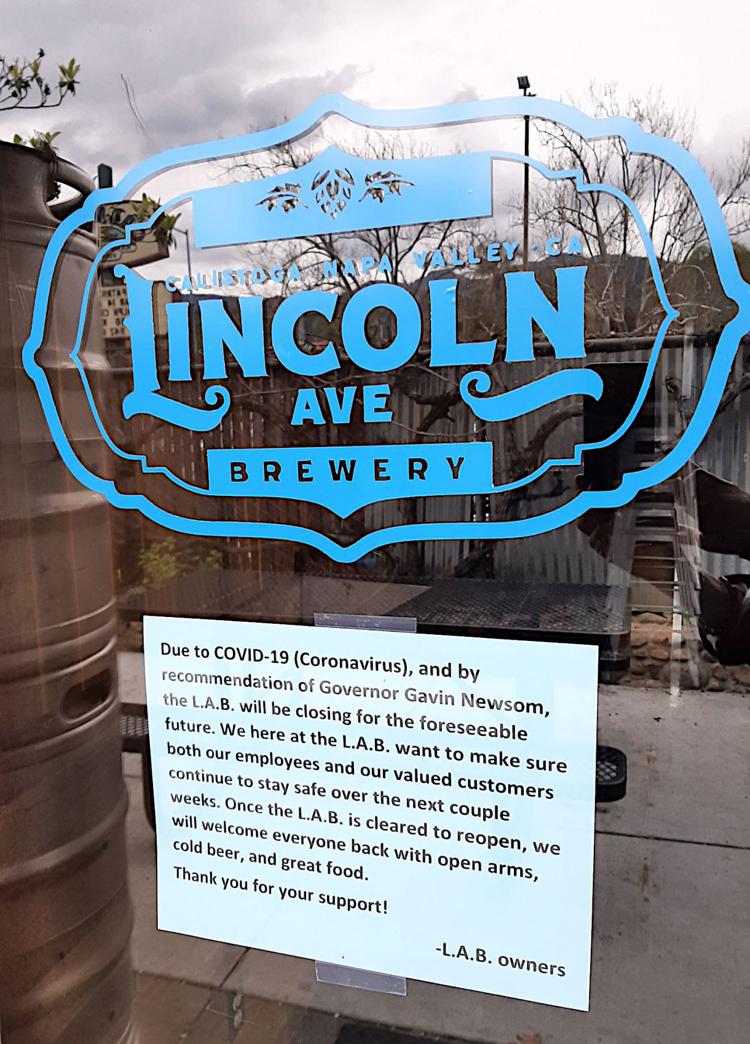 School offers free meals for kids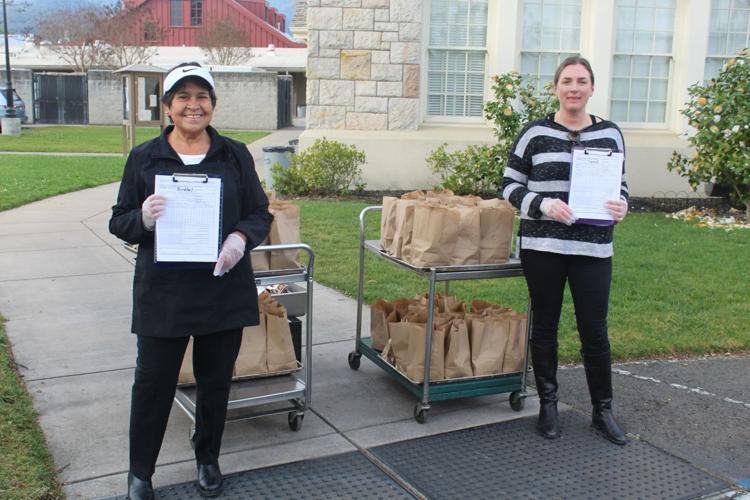 Cal Mart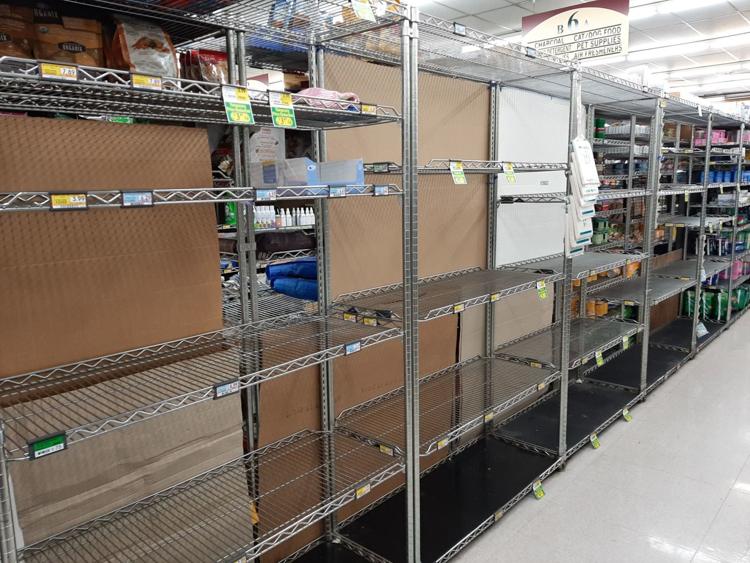 Huge Bear Wines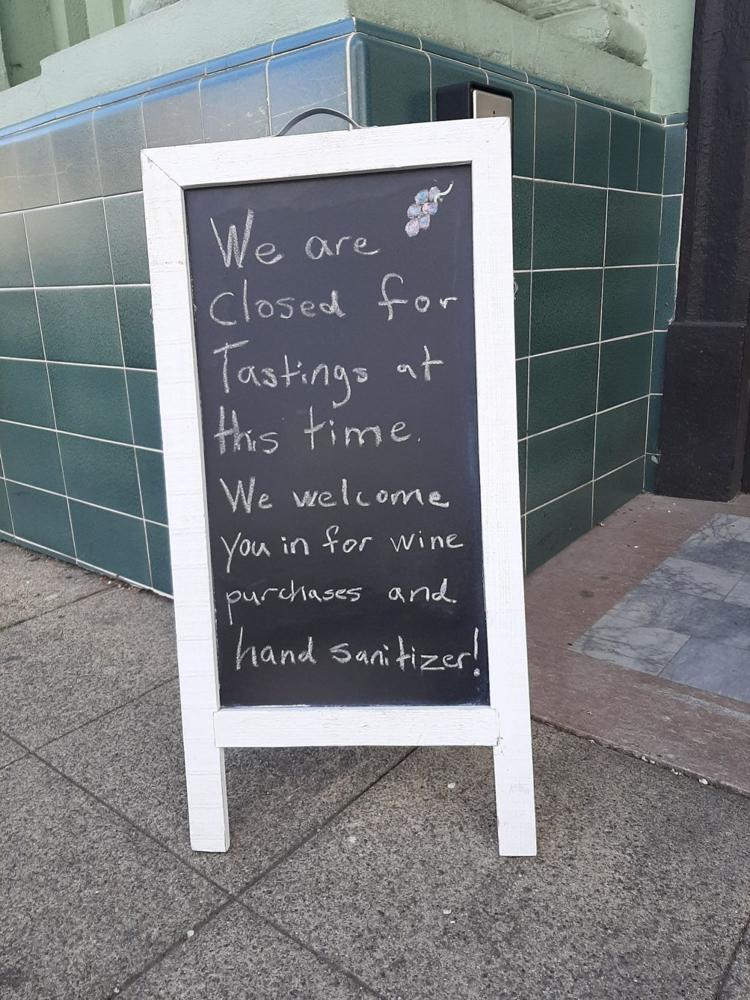 La Morenita lunch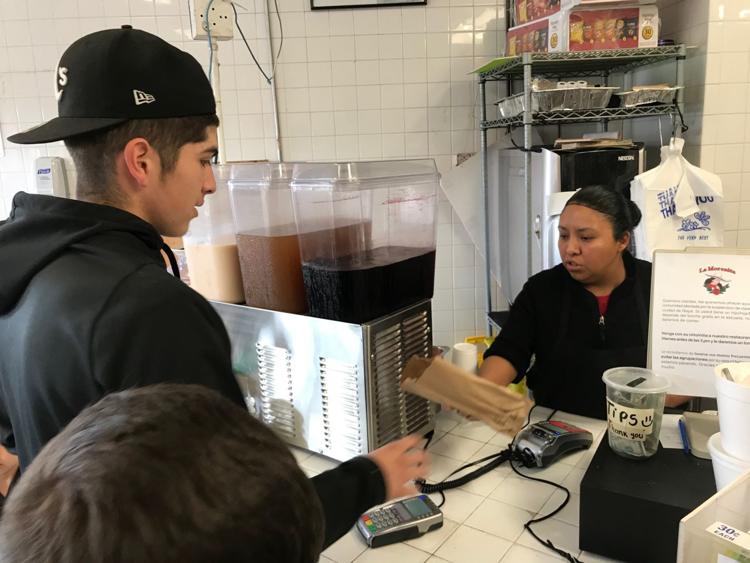 Coronavirus precautions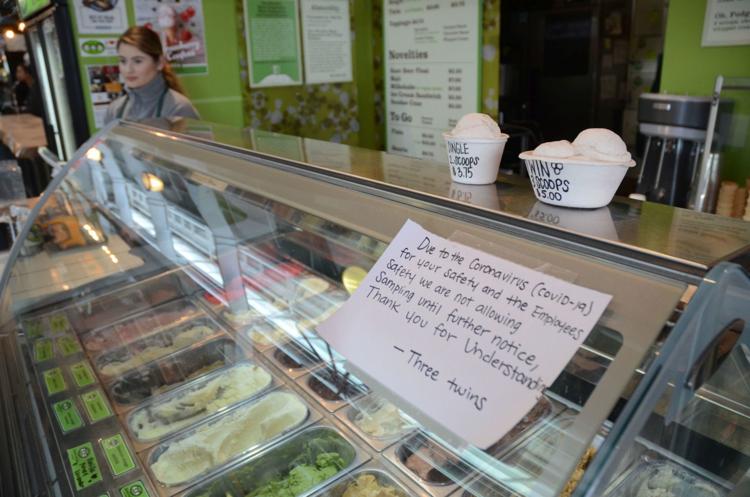 Coronavirus precautions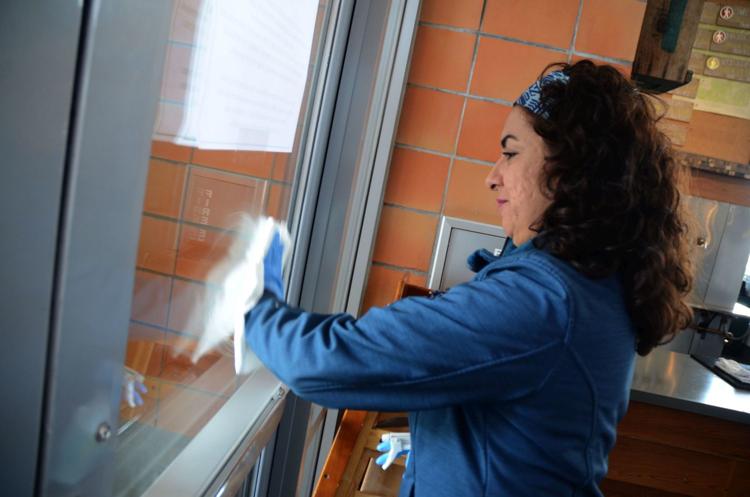 Coronavirus precautions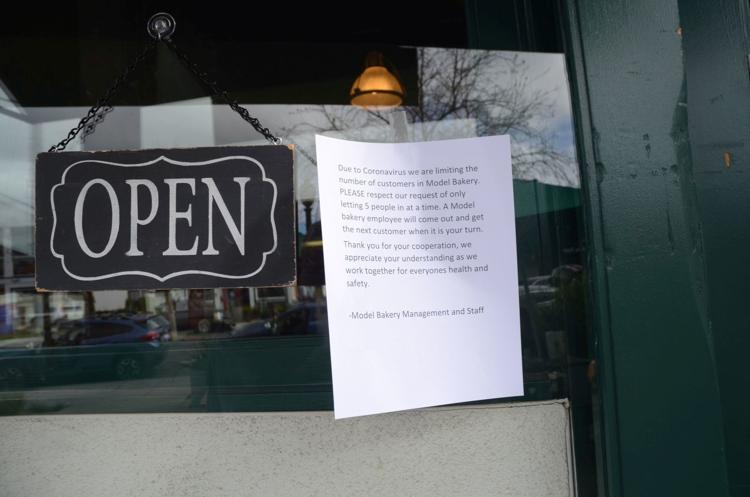 Coronavirus Precautions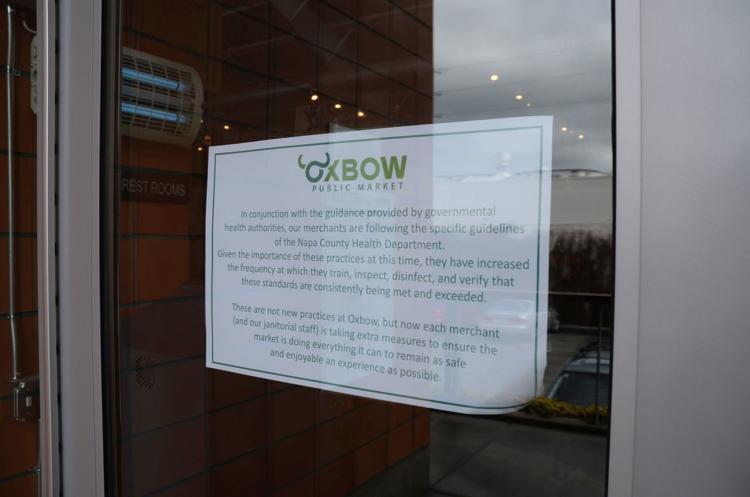 Coronavirus precautions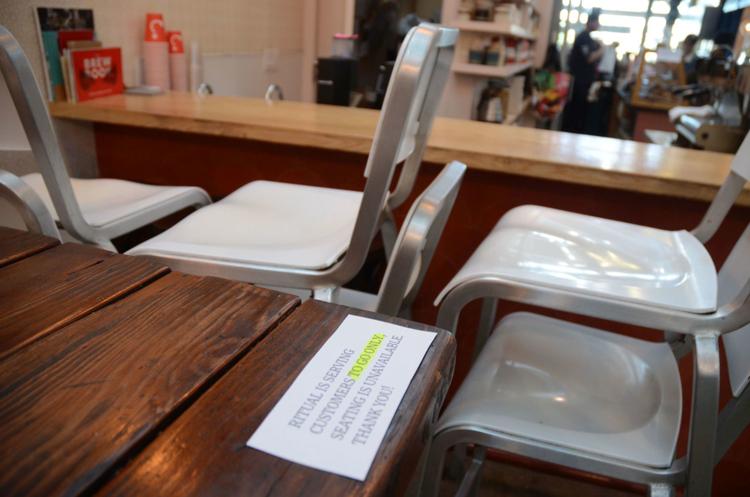 Beringer closed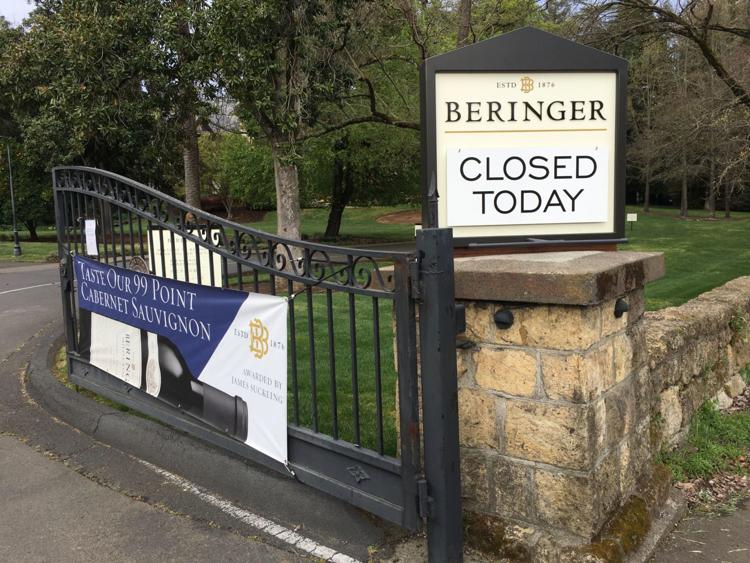 Castello di Amorosa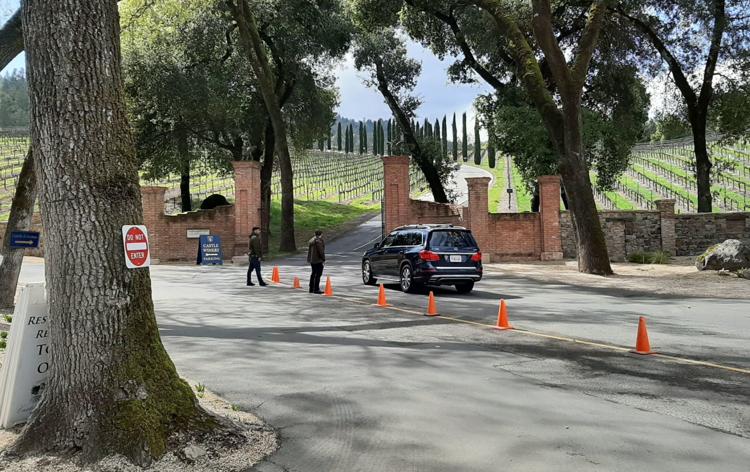 Calistoga Farmers' Market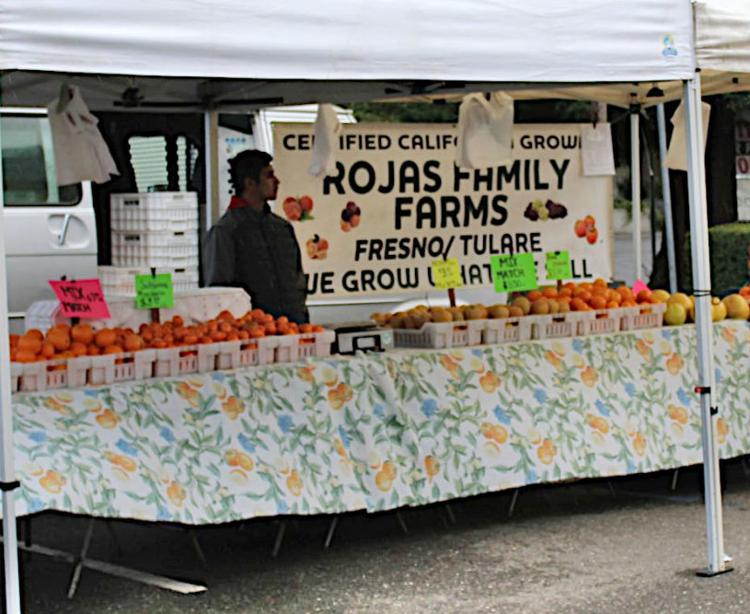 Calistoga Farmers' Market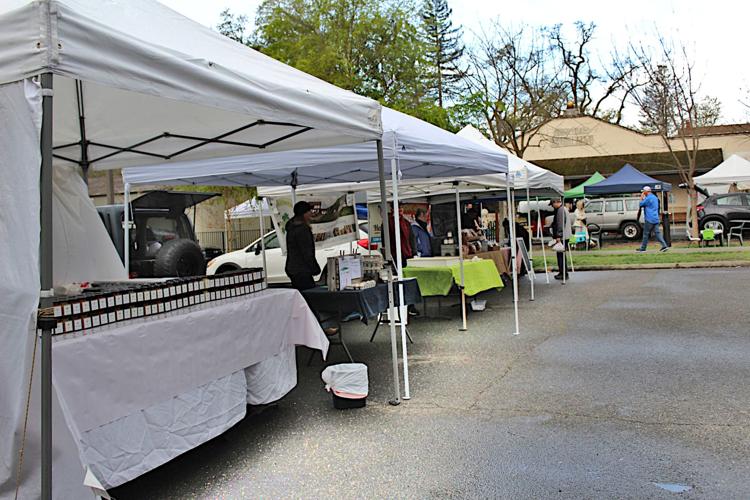 Calistoga Farmers' Market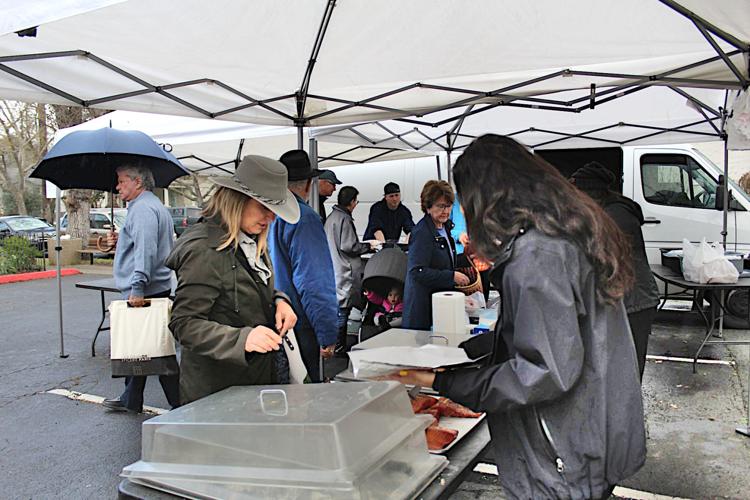 Calistoga Farmers' Market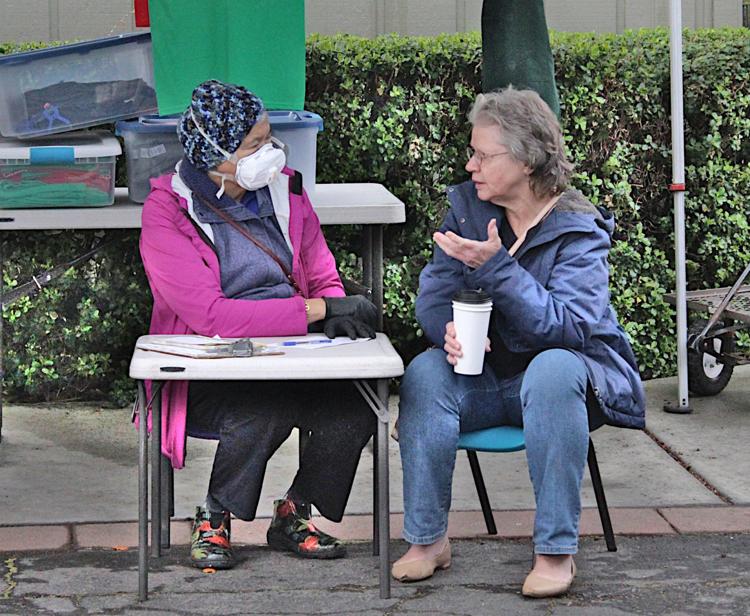 Calistoga Farmers' Market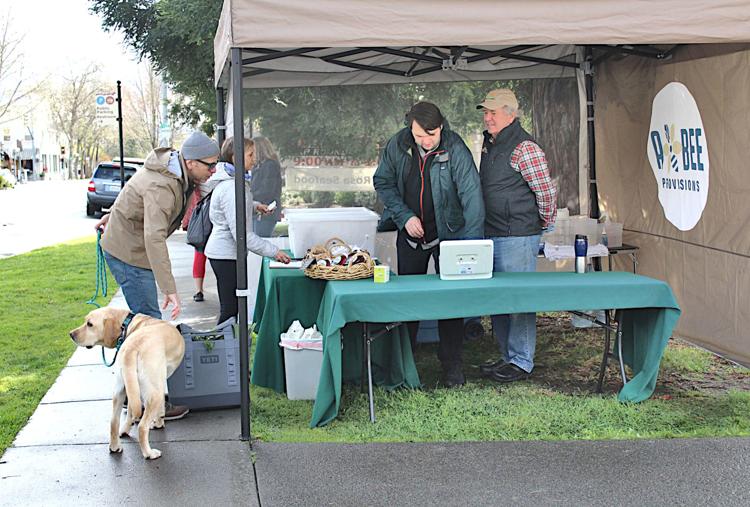 Trader Joe's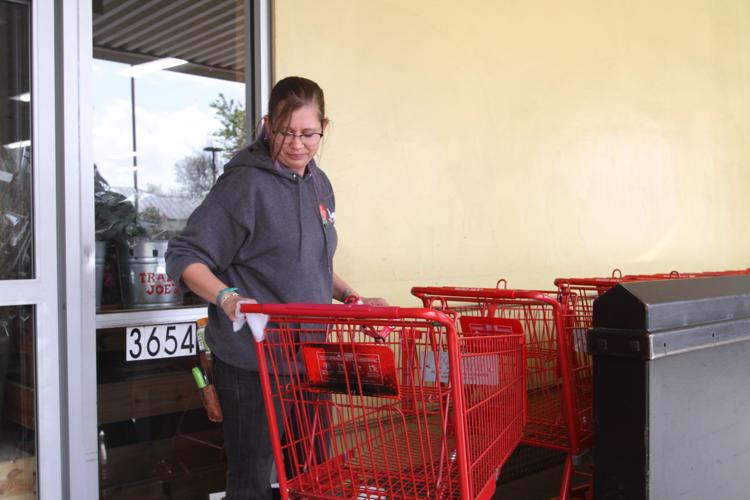 Napa seniors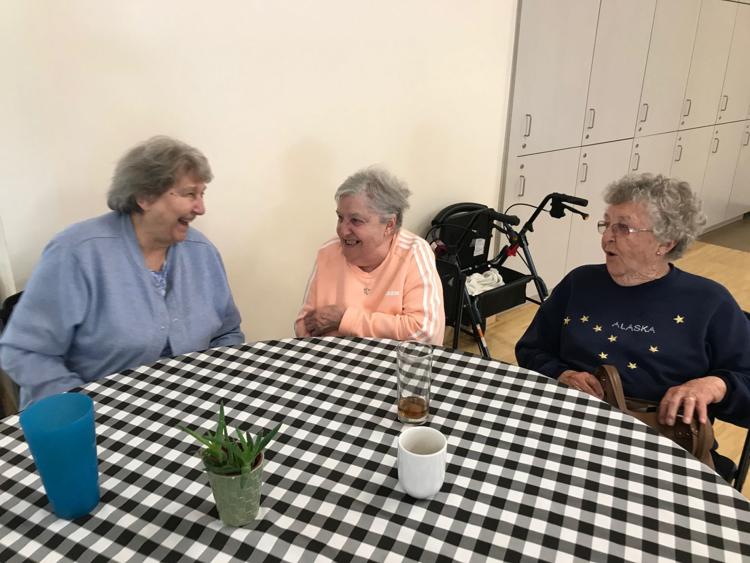 Watershed initiative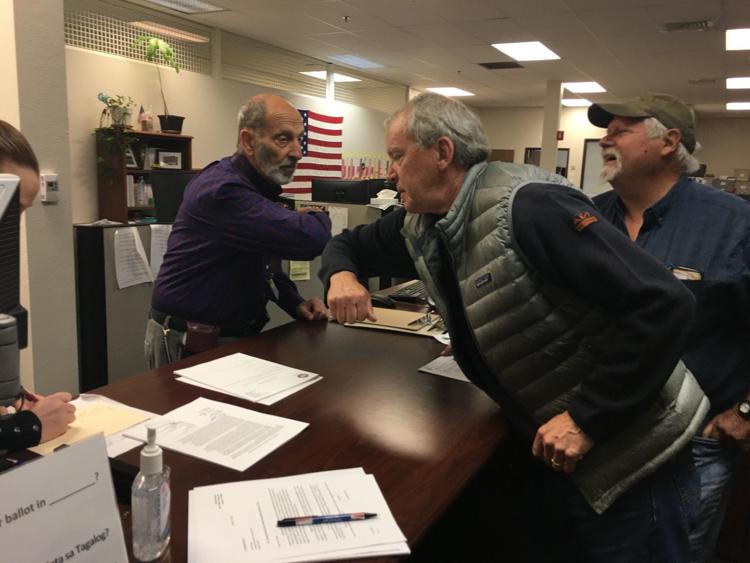 Coronavirus -- Hand sanitizer sold out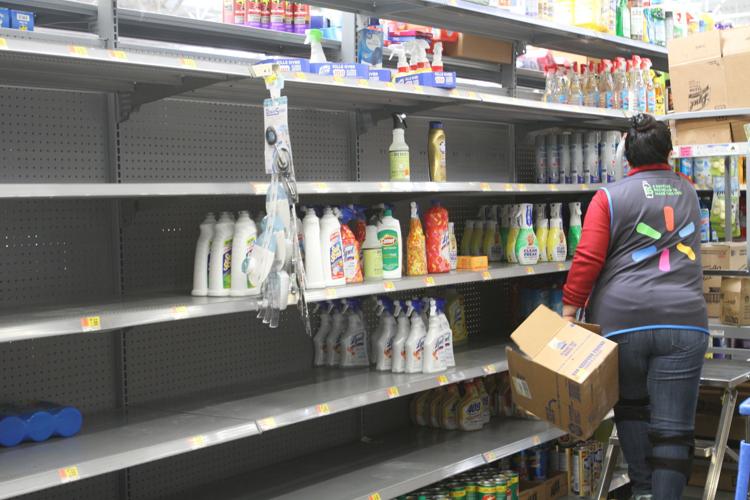 Editor's note: Because of the health implications of the COVID-19 virus, this article is being made available free to all online readers. If you'd like to join us in supporting the mission of local journalism, please visit napavalleyregister.com/members/join/.
Concerned about COVID-19?
Sign up now to get the most recent coronavirus headlines and other important local and national news sent to your email inbox daily.