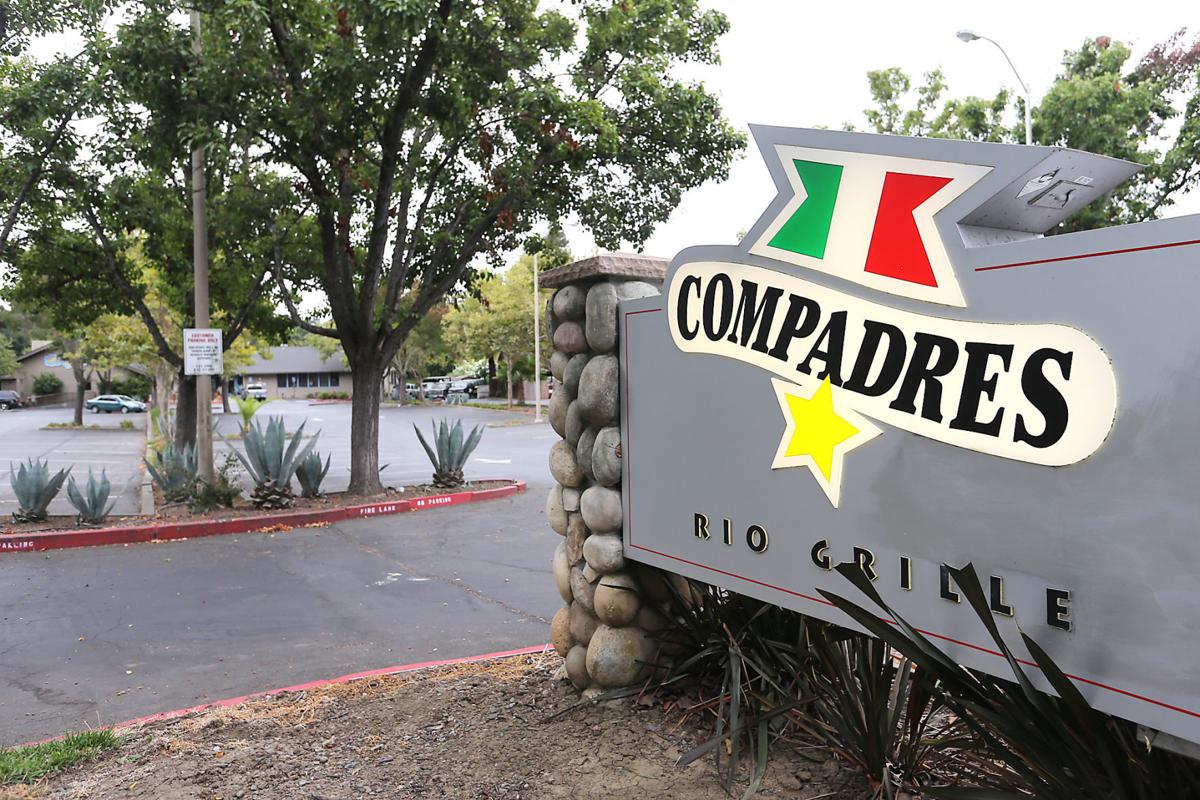 Longtime Napa Valley restaurant Compadres Rio Grille will close for good on Monday, Feb. 18.
"With a sad and broken heart," restaurant owner Rick Enos announced the closure Friday morning.
A combination of high rents and rising costs, especially labor, "as well as declining sales since the pending closure was announced have caused us to suspend our search" for a new location and concentrate on closing, he wrote in a statement.
The restaurant operated in Yountville and then Napa for a total of 32 years. It was open at 505 Lincoln Ave. for the past 12 years.
"We simply were not able to reach an agreement with our landlord," Assaad Barazi, to continue the lease, which ended on Dec. 31, said Enos.
The new tenants, business owners Gabe Pattee and Mike LeBlanc, plan to open a card room and restaurant at the site. The 24-hour card room is to be called Ace & Vine.
Pattee and LeBlanc "have been very cooperative and have allowed us to continue to operate at our current location, giving us what we had hoped would be time to find a relocation venue. Unfortunately, we have been unable to secure a suitable location in the valley," Enos said.
An auction of furniture, fixtures and equipment from Compadres will be held on site on Monday, Feb. 25., said Enos.
Joe Fischer, a broker with Strong & Hayden, represented Compadres in the search for new space.
He declined to specify which landlords he spoke with but said at one point he was close to a lease for Compadres at the old Uva restaurant location at 1040 Clinton St. in Napa.
"That looked like a good fit, but we were off in terms of timing relative to other offers and other factors," said Fischer. "It was a significant disappointment for both me and the Enos family."
"Compadres now joins a line of retailers and restaurants that we as a community have lost due to rising rent demands," said Fischer.
"I think that property owners need to take a broader view and be more creative in how they structure lease deals," he said.
"As the tide rises in the downtown renaissance, our homegrown businesses will ultimately experience higher gross revenue and be able to pay more. It takes patience and creativity on the part of landlords," said Fischer.
"There will often be an out of town business willing to pay a higher rent today, but our current business owners are our family," said Fischer. "Wise landlords will create transition time for the people that invested their blood and sweat in our community."
It's "sad to lose this long-established business," said Doris Gentry, Napa City Council member. The card room has yet to come before the City Council, she noted. "What if their plans fail?" she asked. "Then, we have lost a good biz for naught?"
Enos said he's loved being part of the Napa community for the past three-plus decades, "developing young, mostly first-time workers into great hospitality employees and supporting many of the great and diverse organizations, sports teams and schools in the community."
"We thank all of our 'compadres' who have supported us and become our friends over the years," he said. "We will miss them all."
He invited customers to "stop by for a final weekend breakfast, lunch, dinner or cocktail."
When asked what his next steps were, Enos said "right now I am simply concentrating on closing and vacating the premises."
He has no immediate plans, "except that retirement is not an option."
The business news you need
With a weekly newsletter looking back at local history.