Memento Mori Tattoo, a new tattoo shop at the Old Adobe Plaza on Soscol Avenue, is ready to create artwork that celebrates the memories and identities of Napans and visitors.
"We look forward to offering tattoos that reflect the ideas our customers share with us," said Henry Dever IV, tattoo artist and the owner of Memento Mori.
"Our team creates tattoos in many styles, including American traditional, Japanese, black and grey, blackwork, and geometric. Whether you want a vintage corkscrew, a California poppy, or a unique artwork, we can design that for you," said Dever.
Dever said Memento Mori has been following strict COVID-19 safety protocols since its opening in December 2020. The artists take many measures to ensure the premises are clean, guests and staff are safe, and the environment is low stress.
"Our advice for customers is, let the artist take the reins," said Dever.
"Everyone on the team is a professional with their own approach to tattooing. I have 17 years of experience myself."
The other Memento Mori artists are Daniel Roodzant, Blair Giambastiani, and Perry Lawson.
Dever said he is excited to open his first shop.
"I was born and raised in Napa, so I've been waiting for this for years. With Memento Mori, our artists have created a calm environment that feels like a gallery. This is a place that allows everyone to keep growing," said Dever.
Forearms with history
One of Dever's earliest inspirations was the American traditional tattoos of his great grandfather on his father's side, Henry Dever, Sr.
"He had traditional tattoos on his forearms, including an eagle on one. I thought they were cool. Since then, I've (come to) love American traditional tattoos for their bold readable simplicity and heavy saturation," said Dever.
American traditional tattoos, which became popular among service members of the Armed Forces during World War II, have thick black outlines and bold colors. Popular images include swallows, skulls, anchors, hearts, and banners, all of which have military significance.
Meg Rosecrans, a Napa resident, said she loves the primary colors and blending in her American traditional tattoos that Dever designed and inked.
"I have tattoos of birds, flowers, a big owl, the Golden Gate Bridge, a heart, and fern leaf. I get tattoos to mark milestones in my life," said Rosecrans.
Rosecrans said Dever's work is so well known locally, people stop her on the street.
"When I'm in a skirt, people can see my legs. They want to know, "Is that Henry's?" When I'm outside Napa Valley, so many people ask about (them) I hand out his business card," said Rosecrans.
Dale Hoskins, a Hidden Valley Lake resident, said Dever has been tattooing him since 2018.
"Henry has tattooed an entire patriotic sleeve for me, as well as the majority of a second sleeve, including a cover-up of another tattoo from another artist," said Hoskins.
The term "sleeve" refers to a full arm of tattooing, and the term "cover-up" to a tattoo that covers a skin marking, such as a prior tattoo or scar.
Hoskins said Dever put George Washington, the Liberty Bell, the Statue of Liberty, the American flag, and an eagle on one of his arms.
"I'm in the middle of having most of the other sleeve done," said Hoskins.
Hoskins said Dever is skilled at knowing what questions to ask. He doesn't usually need a picture to come up with a tattoo design.
"I simply tell Henry what I am looking for over the phone. When I come in, he has drawn exactly what I wanted. I have never asked him to change or modify any of his drawings. They were spot on from the get-go," said Hoskins.
A culture of collaboration
The three other artists at Memento Mori, Daniel Roodzant, Blair Giambastiani, and Perry Lawson, have all worked with Dever for years.
Lawson, who specializes in American traditional tattoos, said Dever gave him his first tattoo.
"He and I see eye-to-eye on many things, especially about art," said Lawson. "What's great about working here is I can come to him with anything and he'll give me an honest answer. Because that honest answer is backed with 17 years of experience, even as a rookie, I feel welcomed as a part of the team," said Lawson.
Lawson said each tattoo artist at Memento Mori works as an independent contractor.
Roodzant, who has 10 years of experience and specializes in American traditional as well as "Americanized Japanese style" tattoos, said he has worked alongside Dever all those years.
"Henry is just a really down-to-earth guy, who helped me a lot when I was an apprentice," Roodzant said.
"All of us here at Memento Mori worked together at another tattoo shop in Napa. When that shop closed all of us jumped on board to be a part of Memento Mori," said Roodzant.
Roodzant said he works to create a design that matches the interest and style of the client.
"I want the client to leave with the best possible tattoo. From script to thin-line tattoos to Geometric designs, I try to make client's dreams happen," said Roodzant.
Giambastiani, who has close to 11 years of experience, said she will work on "anything and everything that comes through the door."
"What I like about working at Memento Mori is the artists have turned into a family over time. Watching Henry build the shop from scratch has been a great experience."
Support local news coverage and the people who report it by subscribing to the Napa Valley Register.
Giambastiani said each artist brings a unique personality and style to the shop.
"In addition, during the pandemic, we've learned to go above and beyond to make sure everyone's comfortable. We've done Zoom consultations, email exchanges, and reached out before appointments with a phone call. Getting to know your artist makes the experience inviting," said Giambastiani.
Rosecrans said her practical advice for getting a tattoo includes "breathing through it."
"Consider shorter sessions. After two hours, you start to get tired, hungry, and sore. Take breaks, drink water and go to the bathroom as often as you need to," said Rosecrans.
Dever recommends not drinking alcohol before a session, since alcohol thins the blood.
"Also, let us know what you like. We'll do our research. I've tattooed the Napa Grape Crusher statue, the Rebobs (flying 'monkeys' of Partrick Road), mustard flowers, the Virgin of Guadalupe, and statements in calligraphic script. When we're not tattooing, we're drawing, painting, or looking at different artists and their work."
The team also offers our artwork and merchandise such as shirts from the shop for sale, said Dever.
Dever said the name "Memento Mori" is a common phrase in tattoo art. It is a Latin interpretation for "remember your mortality."
"It resonated with me because it's a reminder not to be scared to do what you want in life," said Dever.
Dever said locals may be familiar with his last name. His mother, Debbie Dever, is the owner of Vintage Sweet Shoppe on Main Street.
"I worked there for several years after I graduated from Justin-Siena High School. As I took art classes from Jay Golik, then at Napa Valley College, I found I was always drawing behind the counter. I refined my work ethic. That discipline is part of what helps me as a shop owner now," said Dever.
Dever said his advice for new business owners who are also artists is to keep current with trends, like sternum tattoos, and "keep the content coming."
"Post at least two or three times a day on different types of social media. I share my designs on Instagram, Facebook, and Twitter, as well as Memento Mori's website," said Dever.
Dever also advised owners to make it easy for clients to complete transactions online.
"We schedule clients through online messaging, encourage them to send pictures as reference images over emails or texts, and use digital payment apps, including Venmo and PayPal. This reduces the amount of time a client needs to spend indoors. It also makes the experience of tattooing more relaxing, friendly, and comfortable," said Dever.
Photos: The art of Memento Mori Tattoo in Napa
Memento Mori Tattoo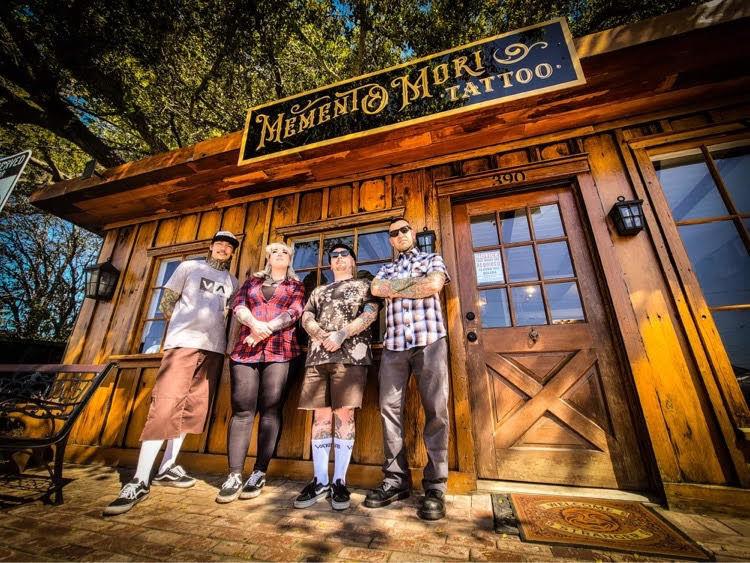 Memento Mori Tattoo in Napa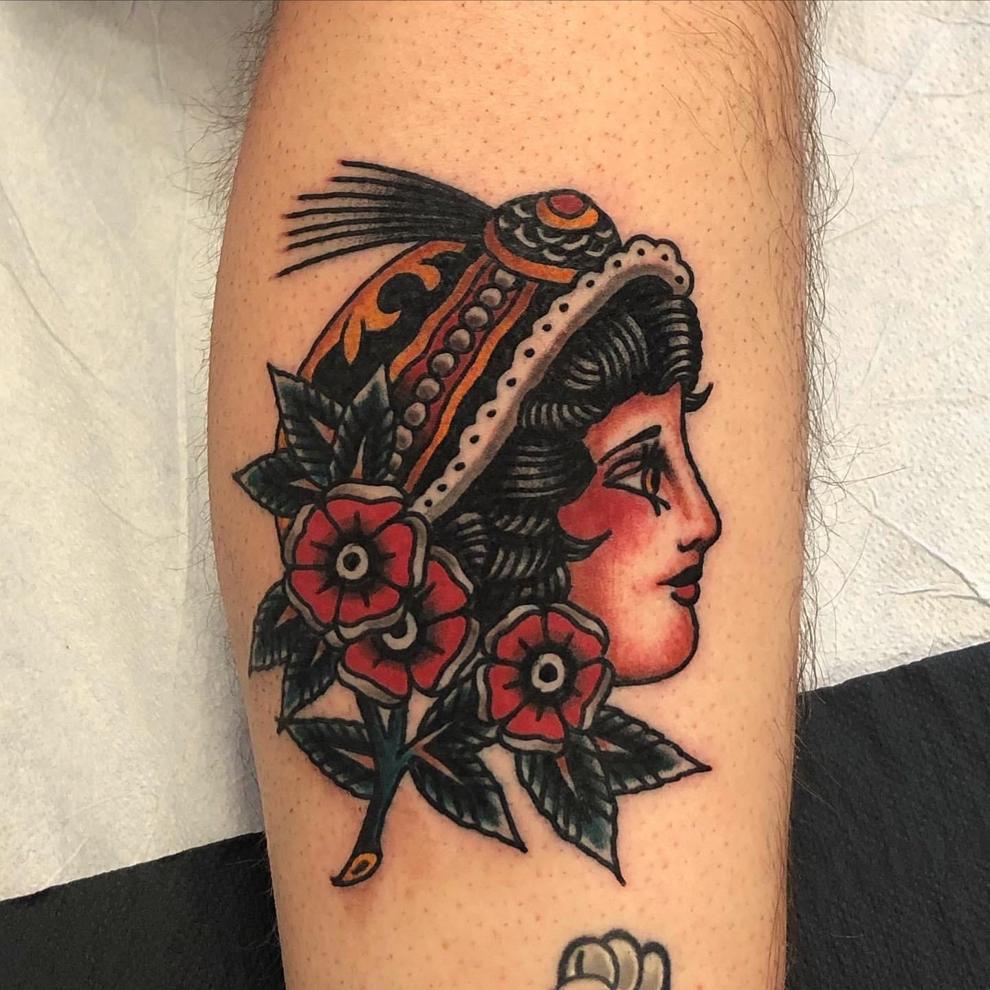 Memento Mori Tattoo shares designs by Henry Dever IV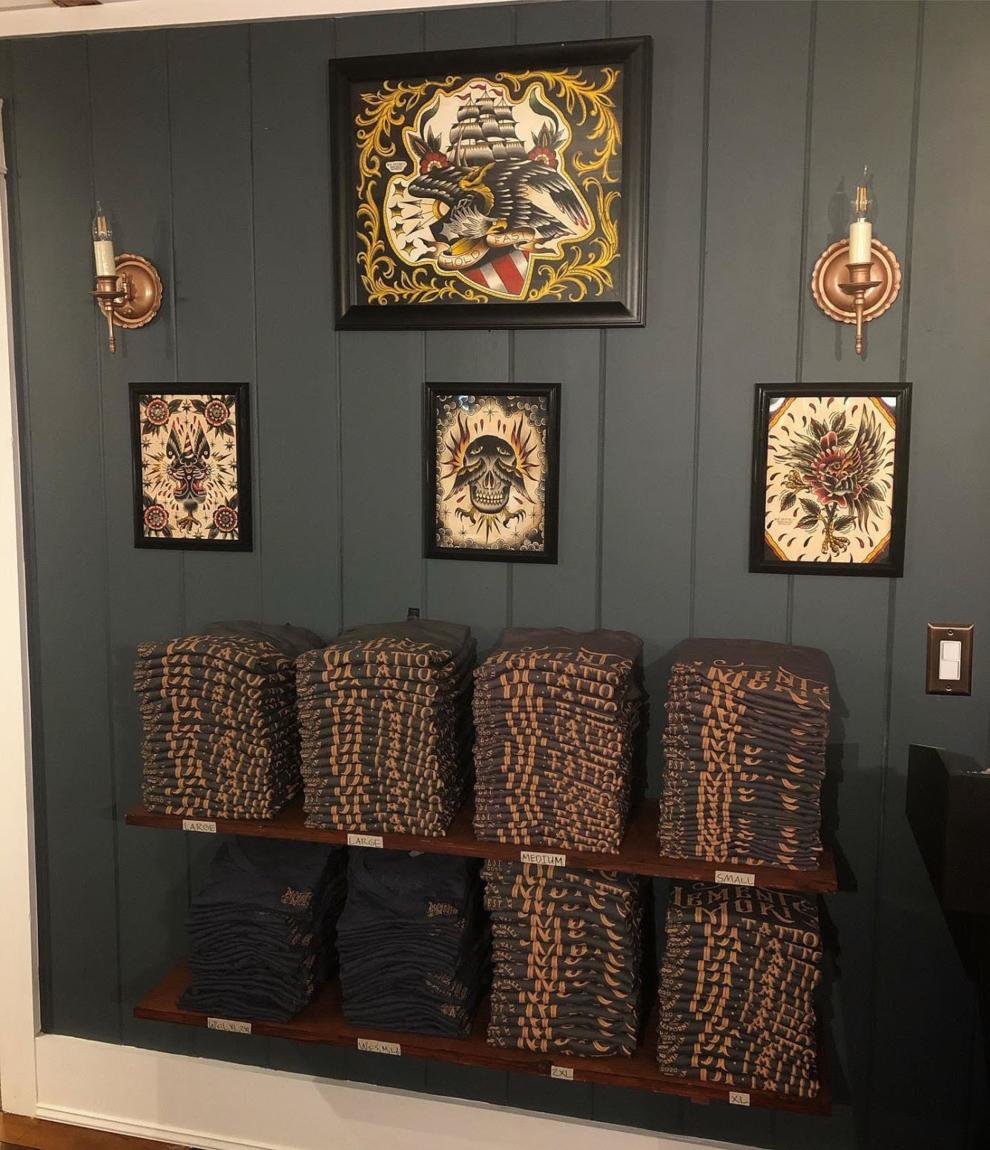 Blair Giambastiani, tattoo artist at Memento Mori Tattoo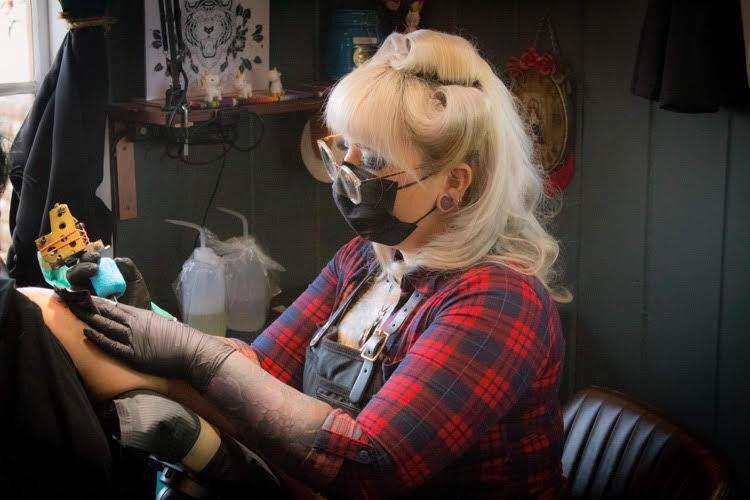 Memento Mori Tattoo in Napa,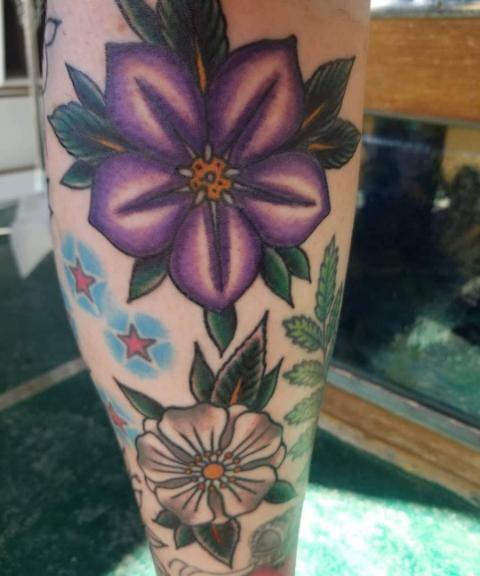 Henry Dever IV, owner of Memento Mori Tattoo in Napa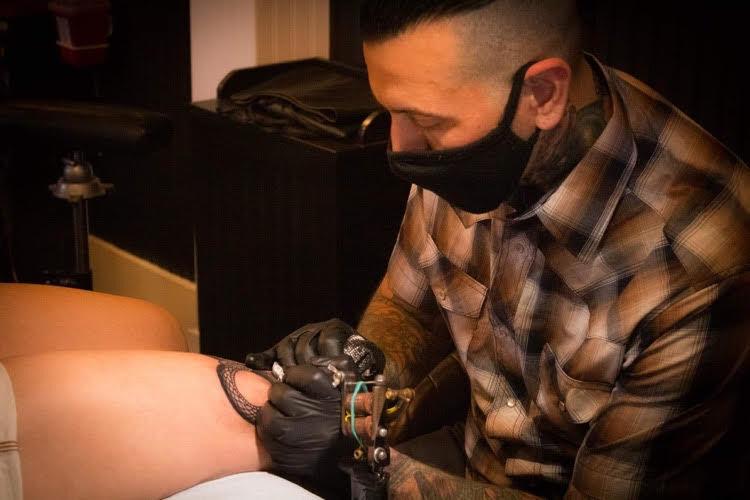 Memento Mori Tattoo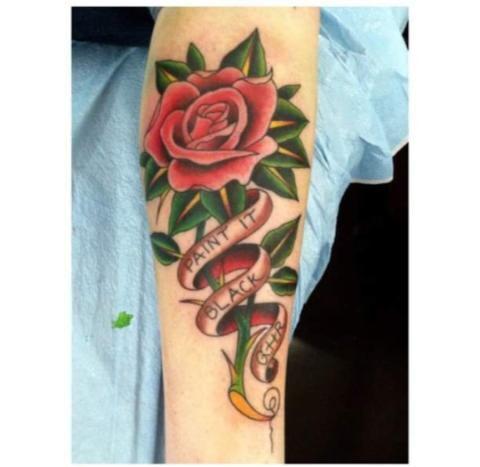 Memento Mori Tattoo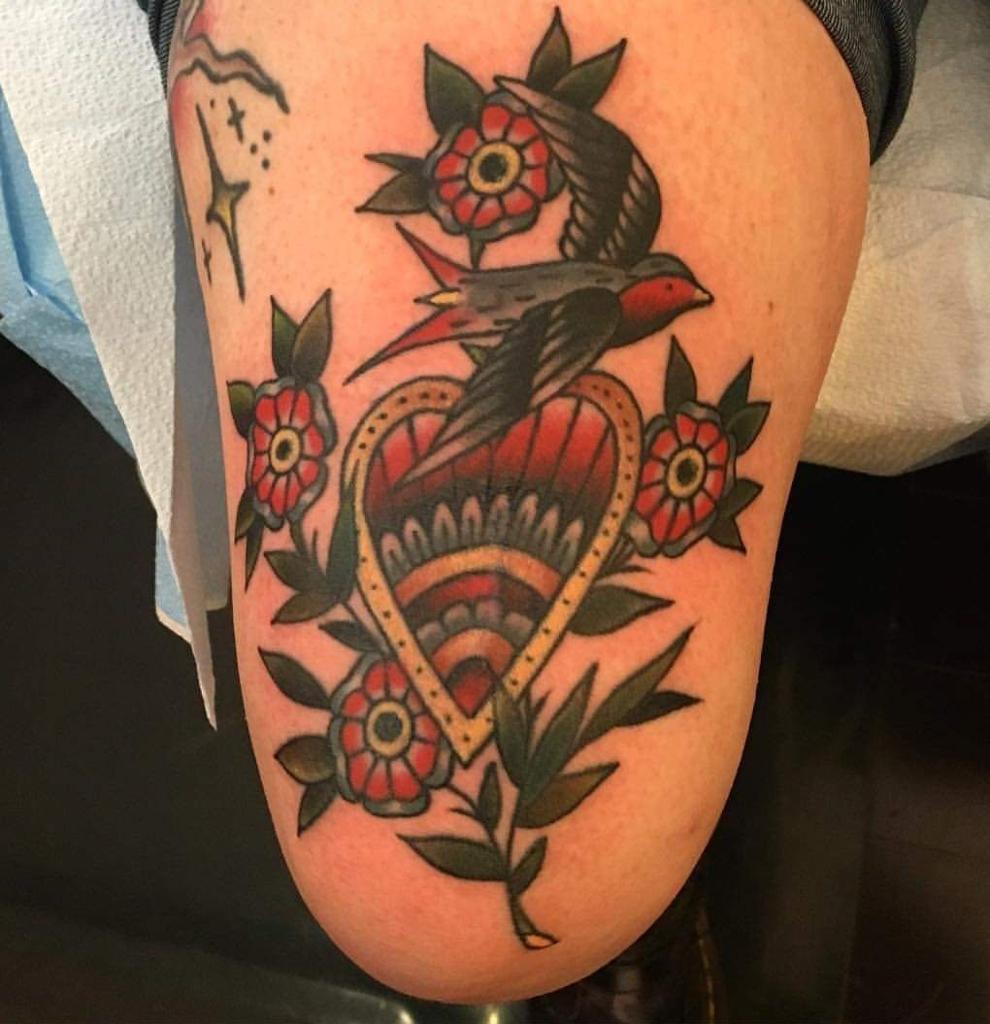 Henry Dever IV, owner of Memento Mori Tattoo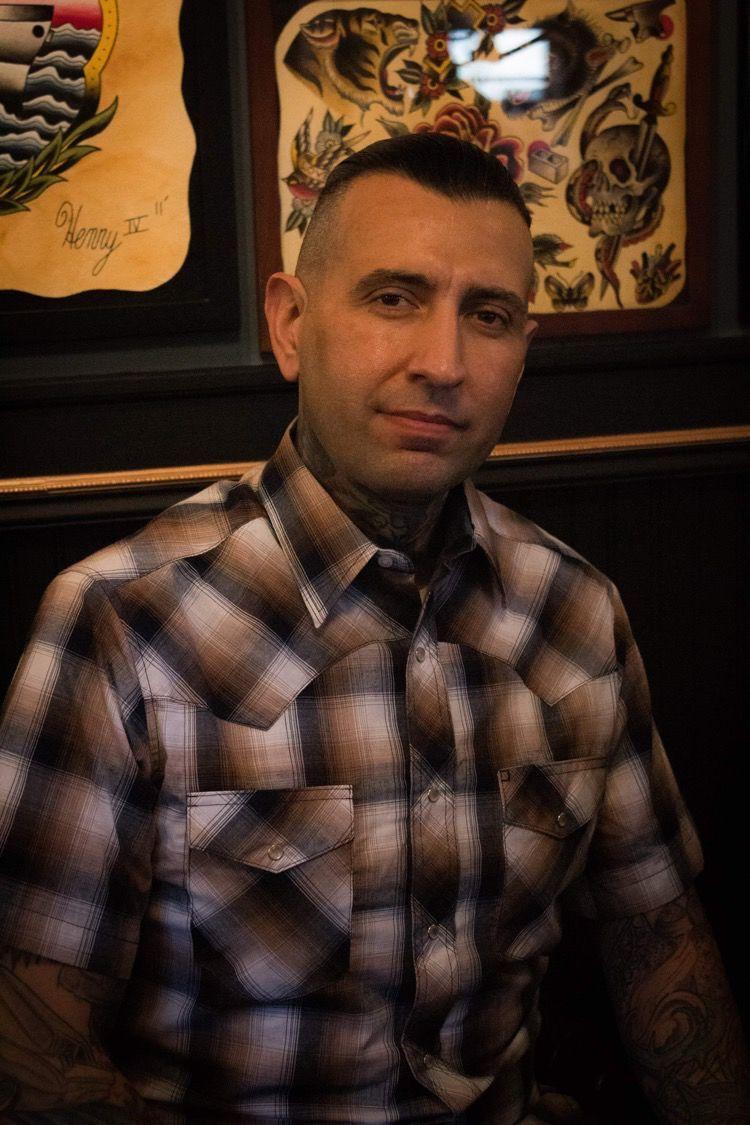 Memento Mori Tattoo in Napa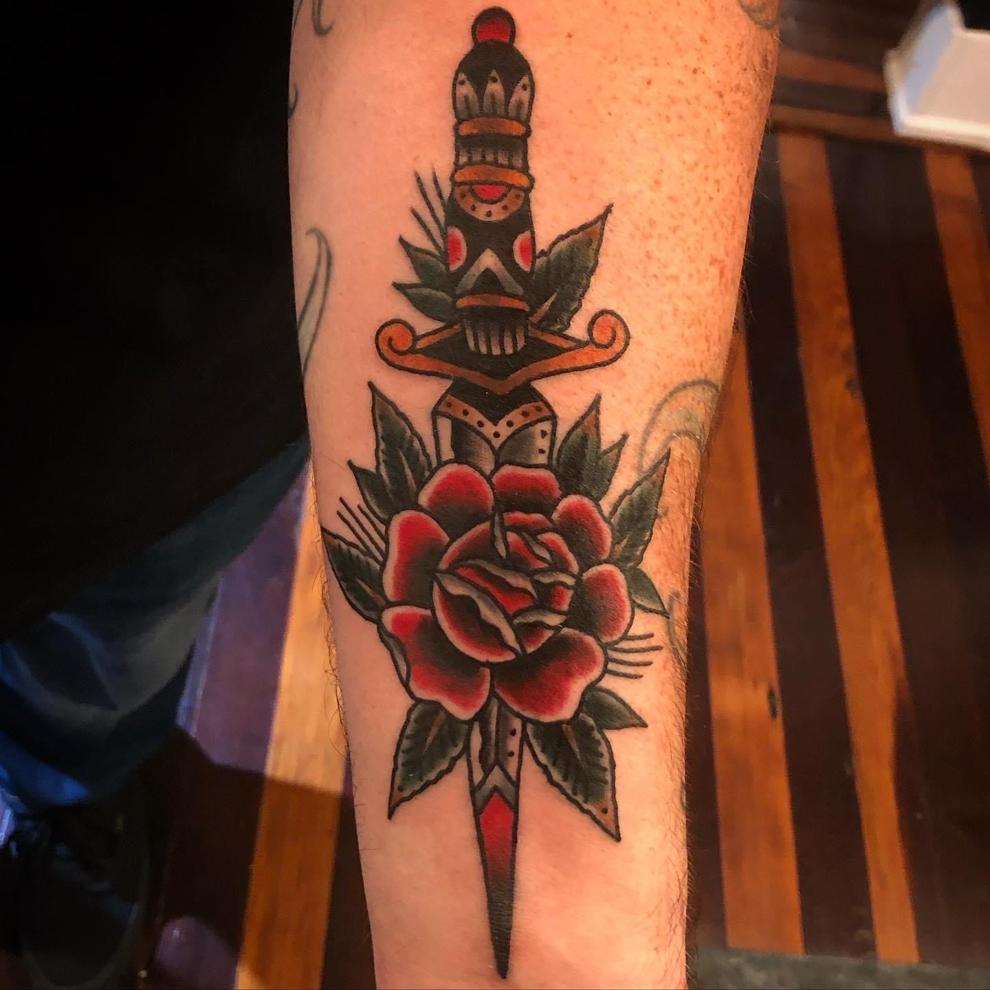 Memento Mori Tattoo in Napa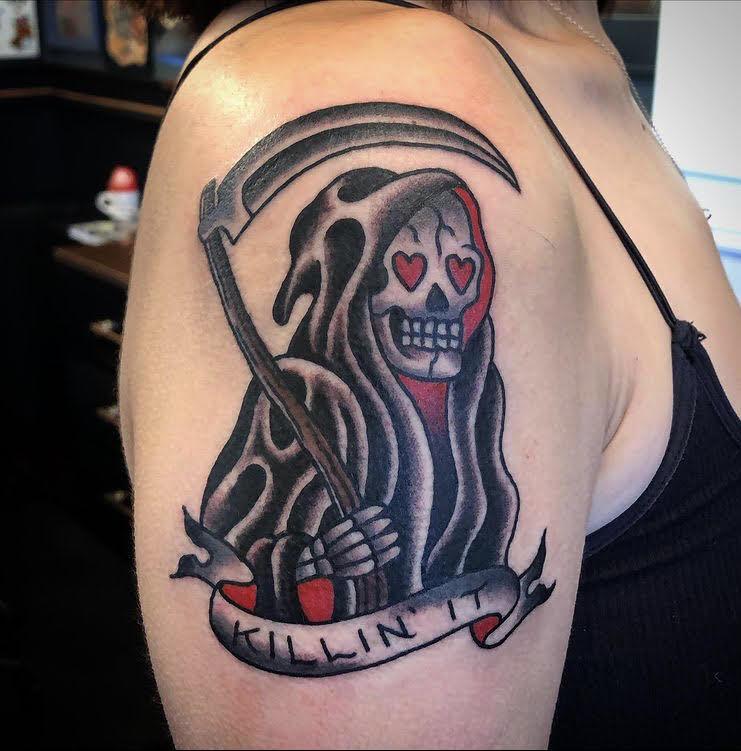 Memento Mori Tattoo in Napa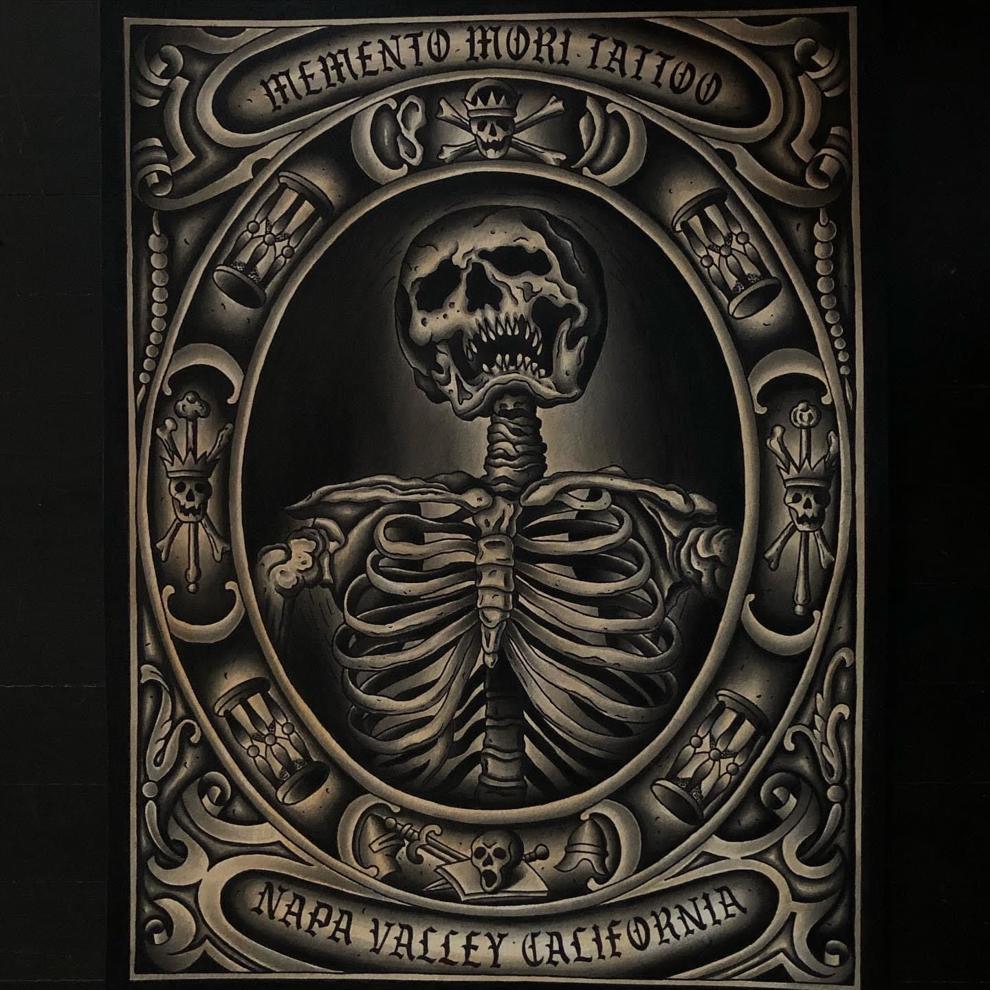 The gallery of work inside Memento Mori Tattoo in Napa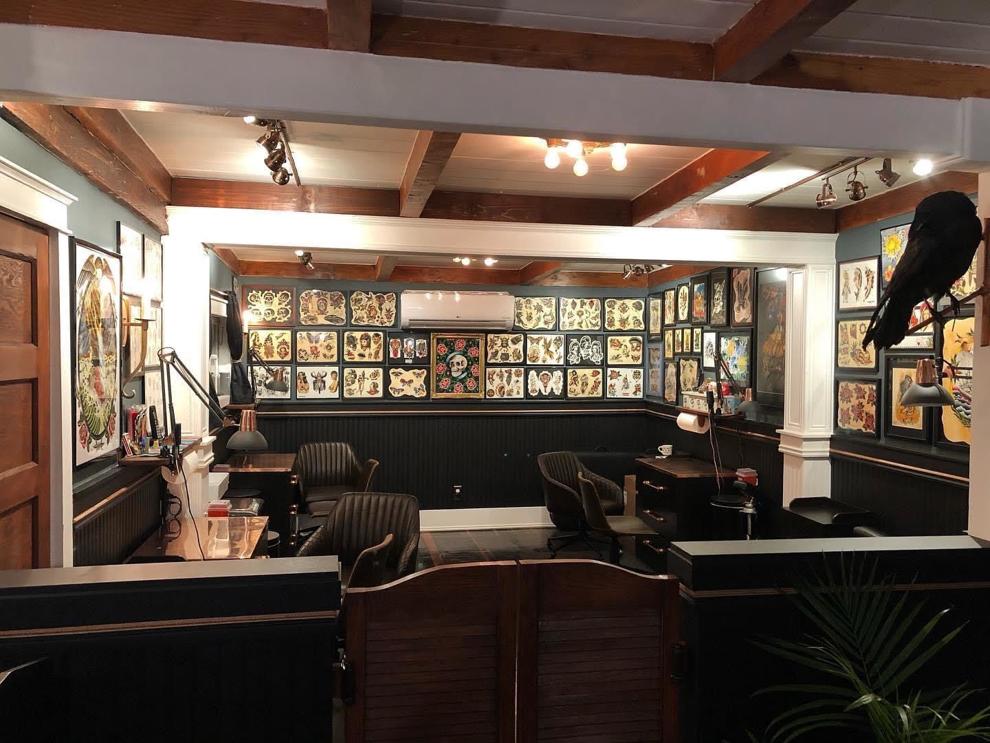 Catch up on Napa County's top news stories