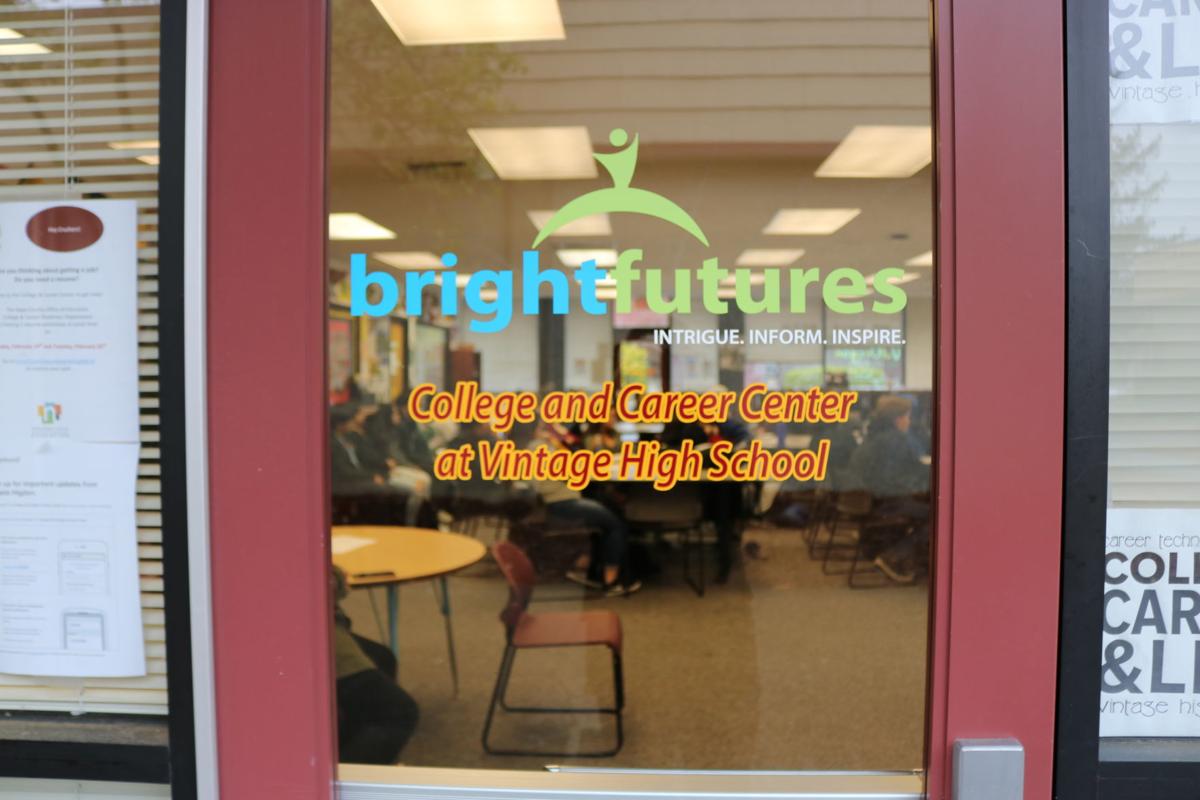 A new program aimed at showing students career possibilities kicked-off this week when the newly equipped BrightFutures College and Career Center opened Monday at Vintage High School in Napa.
"We're excited to open the first BrightFutures Career Center at Vintage High School," said Bruce Wilson, executive director of the Workforce Alliance of the North Bay.
The Center will provide students a place to learn more about career pathways by meeting with employers visiting the center, either in-person or via web conference, or through workshops focused on workplace skill sets and career pathways, said Wilson.
"It provides students the opportunity to learn what interests them and how they might pursue their early career goals, whether through college or technical training."
BrightFutures is a four-county youth program that provides student access to career pathway information through a network of College and Career Centers and a newly-refurbished Mobile Career Explorer, a bus stocked with everything needed to help students start their career search.
The Explorer can reach students in locations that do not have a career center or counselors.
The program also seeks professionals from industry to sign up as a "career ambassador" and speak to classes about skills required for employment. The opportunities available are either in-person at the center or via teleconference.
The teleconference option allows the centers to scale career exposure opportunities beyond the region.
At the recent opening, students from Vintage and New Tech High had the opportunity to interview a manager from Google, Inc.
"Connecting high school students with career opportunities is critical," said Barbara Nemko, Napa County Superintendent of Schools.
"Once students determine which career pathways resonate with them, they can figure out what further education and/or training they will need to achieve their employment goals," said Nemko.
"The BrightFutures program expands our opportunity to improve the lives and futures of Napa County's children."
Napa Valley Unified School District Superintendent Dr. Rosanna Mucetti applauded the collaboration.
"This partnership with the Workforce Alliance and the County Office of Education strengthens our College and Career Center on the Vintage campus and further increases the student access to industry," said Mucetti.
"The Vintage Career Readiness program, as well as other programs in our district, offer our students access to career pathways so they can begin their journey to future employment post school."