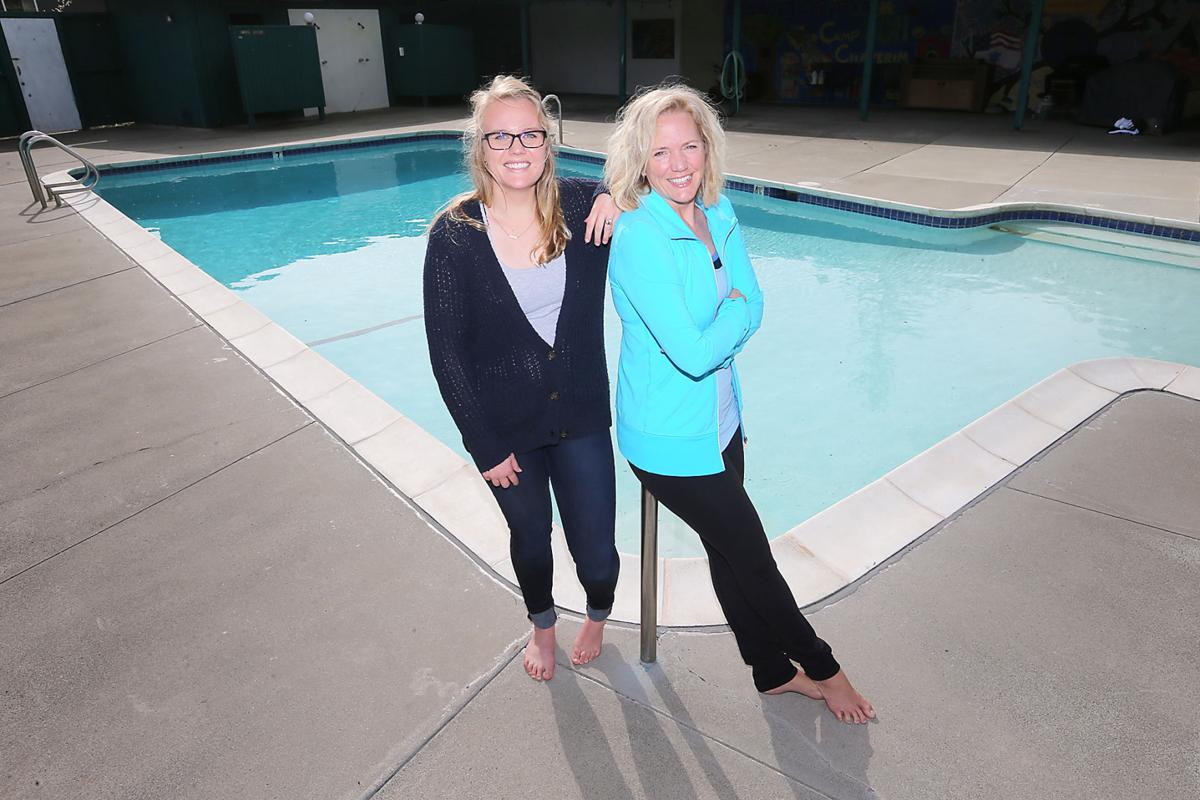 From tentative first dips into the pool to swimming laps back and forth, Tami Nixon and her business, Makai Swim School, have taught thousands of Napa children how to swim.
Nixon is now ready to take on the next generation of new swimmers. Makai Swim School is moving this April to a larger pool and will also be offering expanded programs for the public.
The new pool is located on Elm Street at Congregation Beth Shalom. Programs for the public will include family swim memberships, water polo, synchronized swimming, summer camps and water exercise.
"Building a swim school for the public has always been my dream," Nixon said.
From 1989 to 1994, Nixon offered lessons to the public at Mt. George Estates, where she built her clientele to more than 500 students a year. But when it came time for major pool repairs, the owner was not willing to make the investment, and Nixon moved her swim school to HealthQuest Fitness Center.
Recently, Nixon decided to consolidate her teaching at Congregation Beth Shalom. The move is a actually an interim step in a larger business goal.
Years ago, Nixon purchased a property on Iroquois Street in Napa and said her dream is to build a new swim center in the next few years at that property.
In the meantime, "The use of the Congregation Beth Shalom pool will allow Makai Swim School to expand and make it possible to afford the transition to our new facility," Nixon said.
The Congregation Beth Shalom pool is 30 feet by 40 feet. The facility also includes a large deck area, boys and girls bathrooms, changing rooms and showers. Nixon said they will also provide a snack bar and a small retail shop for swimwear and equipment. The water temperature will be kept at 90 degrees.
"I think that's important because it's more comfortable swimming experience," said Nixon.
Swimming lessons will be offered April 11 through Nov. 17.
Family swim memberships will be available May 20 through Oct. 9. A one-time initiation fee of $350 will be charged to non-Makai clients, and annual dues are $650. Discounted rates are available to clients of the swim school. The community family swim memberships will be limited, Nixon said.
The name of the Makai Swim School was inspired by Nixon's childhood summers in Hawaii, where her mother was born and raised. Some of Nixon's most treasured memories are of swimming and playing in the ocean.
"The name of Makai Swim School comes from my love of the ocean and Hawaii. It is a Hawaiian word meaning, 'toward the ocean,'" Nixon said.
"It makes me feel very close and connected to my parents and my family and our history in Hawaii. My mother, grandparents and great-grandparents were all born in Hawaii."
Nixon said she swam competitively from the age of 4 through high school. She began teaching for the Red Cross in 1974 and moved to Napa in 1982.
She has a degree in early childhood education, worked at Sunrise Montessori as a preschool teacher and offered swim lessons in the summers.
After so many years with the Makai Swim School, Nixon said she still loves to teach.
"I especially enjoy working with my legacy students. These are children of children that I taught many years ago," Nixon said. "I remember working and falling in love with their parents — it's much like being a grandmother. I have been called 'Grandma Tamz' a few times!"
Several of the swim instructors, who Nixon employs, are people she taught as children.
"It is an honor that they come back to me for their first job," Nixon said. "I love watching them become confident, strong and effective instructors."
Nixon's office and pool assistant, Georgia, was less than a year old when she started swim lessons with Nixon. Georgia began as a swim instructor six years ago, and she now helps run several aspects of the business, Nixon said.
The connections Nixon forms with all of her students is what she loves most about her work.
"I love to teach. I love to swim," Nixon said.
"I love to connect with my students to make them feel safe, and show them they have the ability to reach their goals and even higher."
The business news you need
With a weekly newsletter looking back at local history.