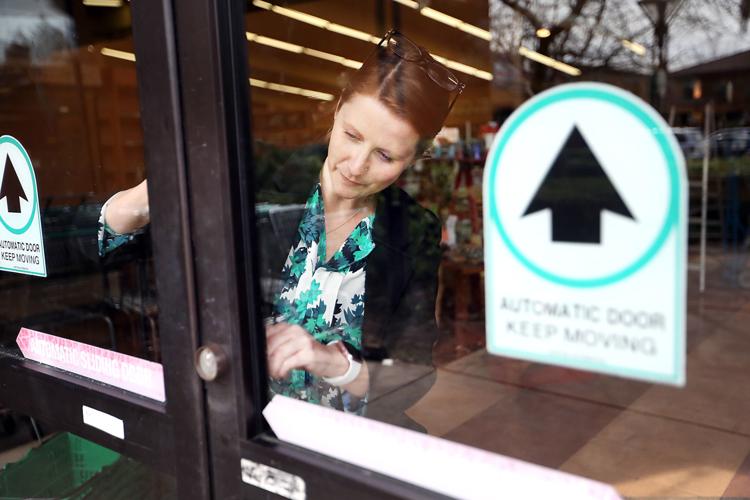 Manager Bruce Anderson was trying to close Napa's last Vallerga's market, but customers just weren't cooperating.
On Monday, the store posted handwritten signs that the north Napa grocery store would close for good at 1 p.m., but come 1:30 p.m. shoppers were still milling about, pushing carts – some full of food and drinks.
"They won't leave," Anderson said with a smile, looking around the store.
He was right. Nobody seemed in a rush to exit — probably because they knew once they left, there was no going back.
On March 1, the Vallerga family announced the decision to close the market at 3385 Solano Ave.
Their lease had ended, said Chris Vallerga Burns, daughter of the market's founder, Joe Vallerga. The family decided it was time to retire, she said.
Vallerga Burns originally said the market would be open until March 30. However, with so much of the store's inventory already sold, they decided that Monday would be the store's official last day.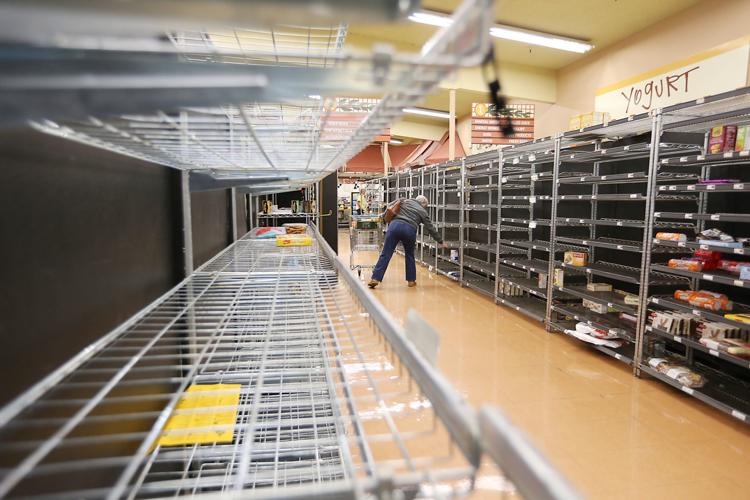 "It's so sad," said Julie Bauer of Yountville. On Monday, she had to come back one more time to shop at Vallerga's.
"They had the best sandwiches in the world," said Bauer. "I just couldn't accept" that after Monday, the store would be no more.
Helen Reavis of Napa said she'd already made at least four other trips to the market in recent days.
"I've bought so much stuff here," she said. On Monday, she made one final trip up and down the aisles.
"I feel like it's an old friend that's slowly dying," she said.
"It's like a wake," said customer Lydia Wilson of Napa.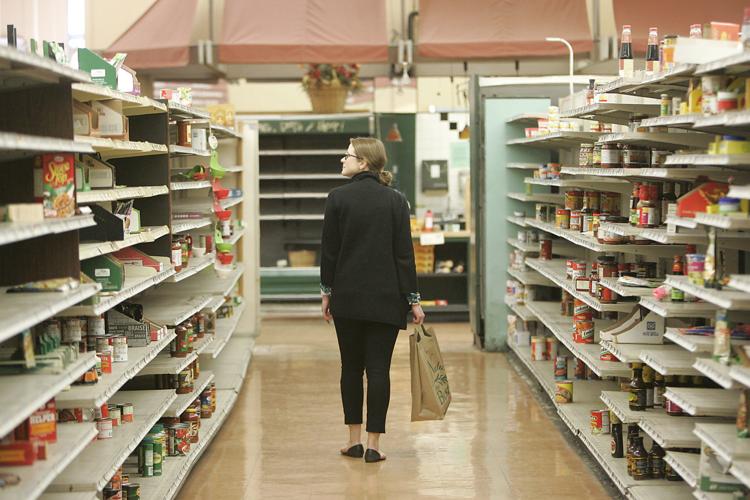 Wilson was stocking up on the basics, but also buying "beautiful gourmet foods" like fancy horseradish and jellied chocolate sauces.
Prices had been 40 percent off but on Monday everything was marked 60 percent off.
The mood was somber inside, Wilson noted. "Everyone's just quiet."
Peggy Sekelick of Napa said she was sad when Napa's two other Vallerga's stores closed but with this final store closing "we've lost that whole sense of community."
Anderson said the Napa Valley Food Bank and members of CrossWalk Church's food pantry program would pick up any leftovers once the doors were closed for good.
He hadn't heard what kind of business would occupy the space next.
In an earlier interview, Redwood Plaza property owner and landlord Richard Hoertkorn said he anticipated finding another tenant quickly. It could be another market, he said.
Anderson said he's worked at Vallerga's for 38 years. The closing "is bittersweet," he said.
"But it's time," he said. The family is ready. And, "It's hard to keep up now with the big boys" – national chains like Whole Foods, Trader Joe's and others.
"It's a good time for Vallerga's to say goodbye."
Many of the store's employees had already said their own goodbyes.
With Napa's unemployment rate so low, representatives from other markets had paid recruiting visits to the store, said Anderson. Some staffers have already gone on to other jobs at Safeway, Raley's and Nob Hill Foods, he said.
Molly Towey was one of the last staffers behind a cash register. She's been a Vallerga's employee for 26 years.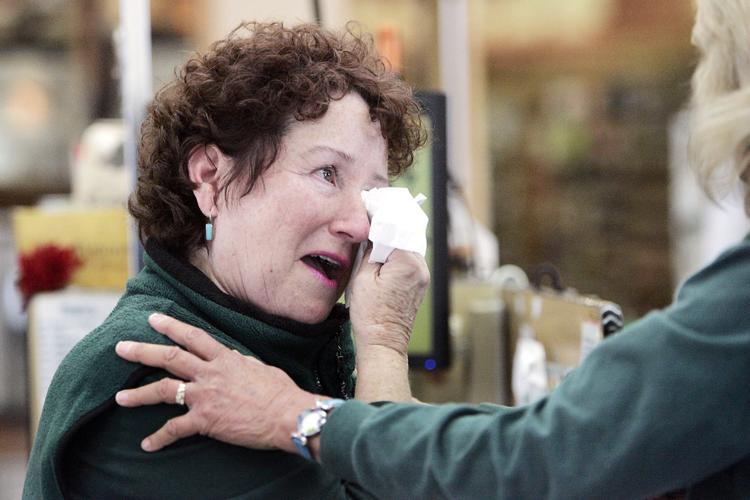 "It's been tough," admitted Towey. Working at Vallerga's "has been the greatest ride ever," she said. "It's like grocery store heaven."
Towey said she hopes to get a comparable job at another local market.
Her colleague, Karie Muccio, worked at Vallerga's for 31 years.
While she had been retired, she came back to help out in the store's final weeks.
"It's the end of an era," said Muccio.
Vallerga's was more than just a market, she said. "It was a part of the community."
On Monday, as the clocked ticked closer to 1:30 p.m., Towey announced over the public address system that Vallerga's would be closing and asked that shoppers make their way to the cash registers.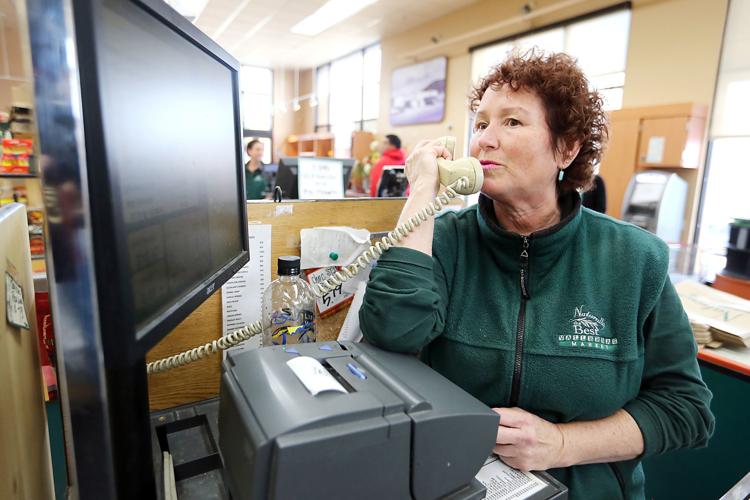 No one appeared to listen.
At about 1:40 p.m., Towey finally announced the store was officially closed, and still the customers shopped.
Anderson then locked the outside doors to prevent anyone else from entering the store, but a few minutes later he caved in and let in one more shopper who showed him two unused Vallerga's gift certificates.
He couldn't say 'no' to the guy, Anderson said with a shrug of his shoulders.
At almost 2 p.m., the store was finally empty of shoppers, but there was one last purchase to be made.
That honor was left to Leigh Burns, the daughter of store owner Chris Vallerga Burns.
As a group of checkers gathered to help Burns pack up her final bag of Vallerga's groceries, both Burns and the checkers wiped away tears.
"Good job, you guys," she said, as everyone hugged.
The business news you need
With a weekly newsletter looking back at local history.