With the lifting of restrictions in regard to dine-in restaurants and retail in Napa County, Oxbow Public Market re-opened its Oxbow River Deck, which has recently been remodeled with new, retractable shade structures and lighting, said a news release from the market.
The Oxbow River Deck will offer a significant number of open-air, socially distanced communal tables and seats for Market guests, said the release.
Oxbow Public Market merchants will continue to offer pre-order and pickup options for guest to take advantage of the river deck open-air seating or to bring home.
In addition, the market is creating a designated curbside delivery area in the parking lot east of the main market hall "as a convenient drive-thru service for those choosing to dine at home," said the release. This new service should be available soon.
"We are adapting as we go and considering options for additional exterior seating to better accommodate customers' desire to sit outside right now," said Oxbow Public Market Founder and Managing Partner Steve Carlin.
"To that point, we have an application with the city to temporarily create a new communal seating area," in the parking lot between Gott's Roadside and the main Oxbow building. This area has also been previously used for special events, he noted.
Due to the severe impacts of the COVID-19 pandemic on customer traffic counts in Napa and "the expected highly restrictive interior common seating at Oxbow, we feel that the more exterior common seating we can offer to customers, the better our merchants will fare over the coming months," said the application for temporary use.
"Exterior common seating creates a safer environment for guests and will have a much higher demand than interior seating until the weather cools in December," the application read.
To provide the maximum exterior common seating possible, the Market would like to temporarily convert the parking lot into a common outdoor seating area with a variety of 8- and 6-foot picnic tables with attached benches.
"We would also add umbrellas to shade many tables during the day and string lighting to provide a nice ambiance for the early evenings."
The outdoor seating would be available from 9 a.m.-9 p.m. daily to Oxbow Public Market customers only. The tables with benches will be placed a minimum of 7 feet apart so that the required social distancing can be maintained, the application said.
Barricades will block the First Street entrance, and temporary fencing will block the trash compactor room.
Restaurant tenants will be able to apply for a license to use this temporary seating area, said the application.
With 16 merchants open to serve customers, the market has activated comprehensive health and safety protocols that have met or exceeded all state and county health requirements, and will continue to monitor the number of customers inside the market to comply with social distancing regulations, said the release.
Oxbow Public Market merchants that are open for dine-in, takeout and retail include: Anette's Chocolates, C Casa, Fatted Calf, Fieldwork Brewing Company, Five Dot Ranch, Gott's Roadside, Hog Island Oyster Company, Hudson Greens & Goods, Kara's Cupcakes, Kitchen Door, Live Fire Pizza, Model Bakery, Olive Press, Oxbow Cheese & Wine Merchant, Ritual Roasters and Whole Spice. Additional merchant re-openings will be announced soon.
Individual merchant hours vary, with merchants including Ritual Coffee, C Casa and Model Bakery open early while some merchants, including restaurants, wine and beer shops remaining open later.
Napa Valley Welcome Sign Memorial Day weekend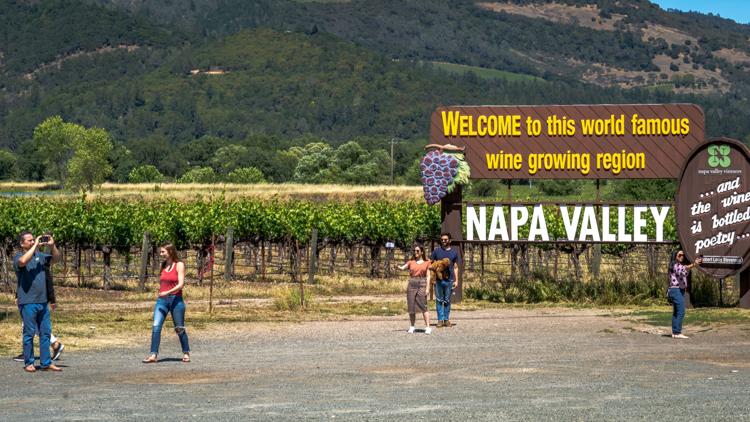 Napa County restaurants reopen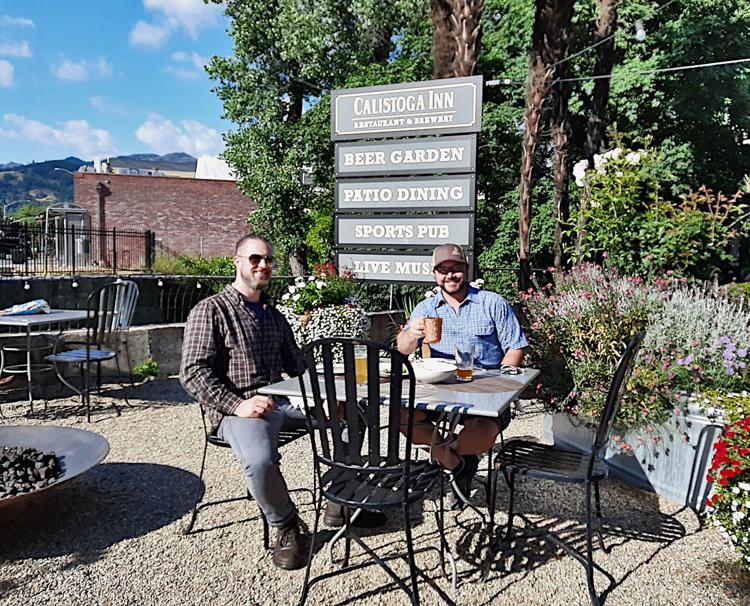 Napa Running Co.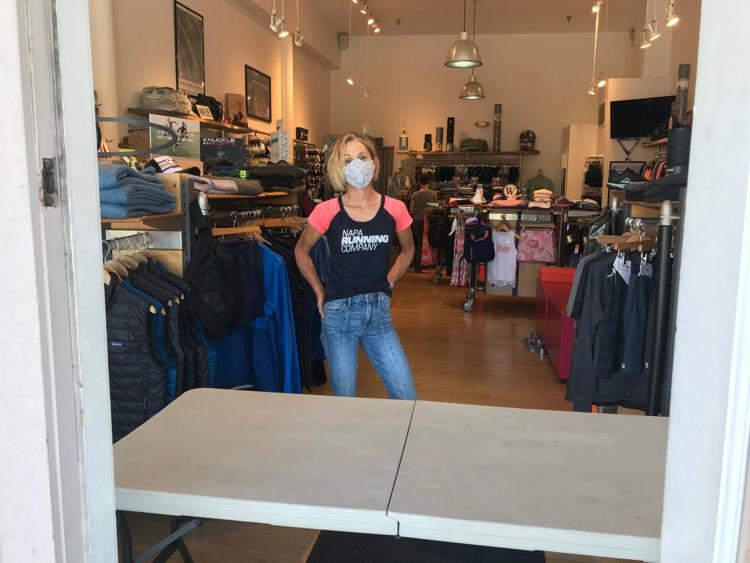 Calistoga restaurants reopening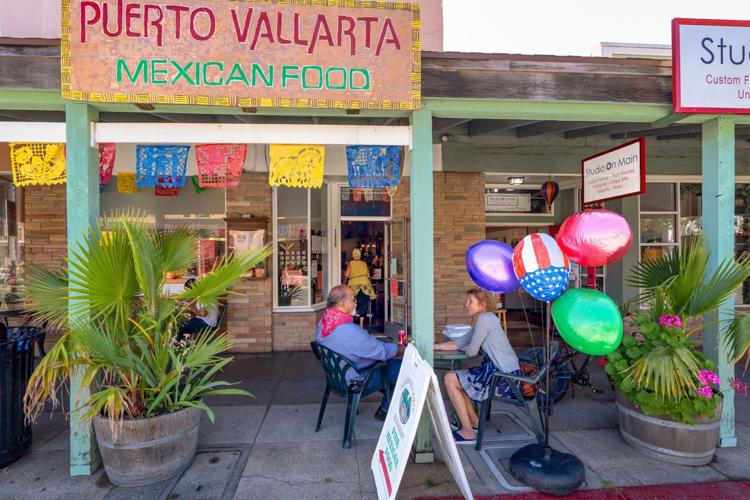 Calistoga restaurants reopening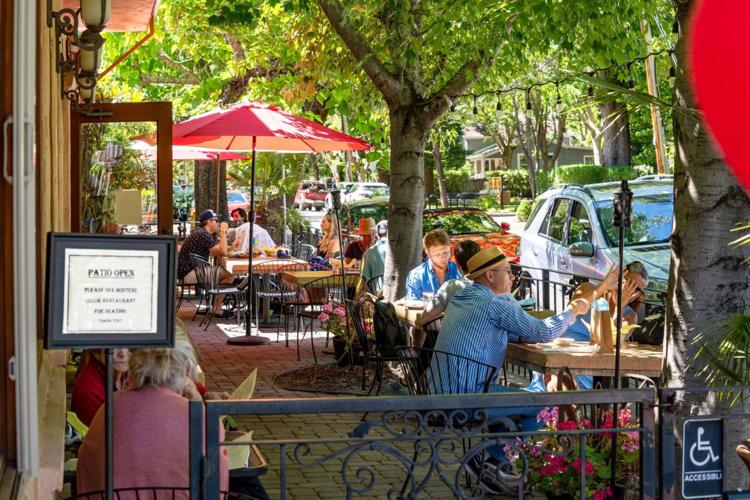 Calistoga restaurants reopening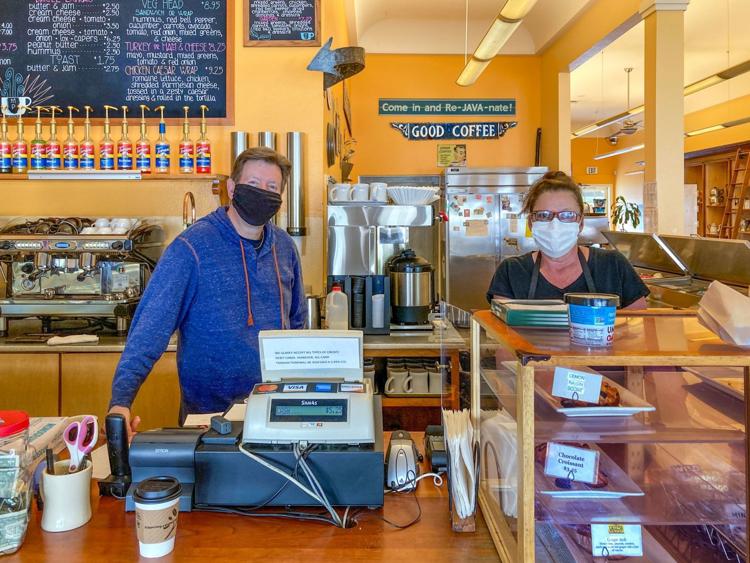 Memorial Day weekend at Gott's Roadside Cafe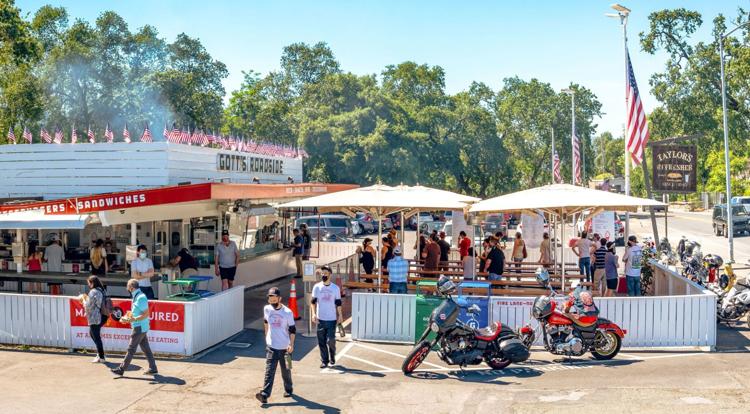 ABC outdoor dining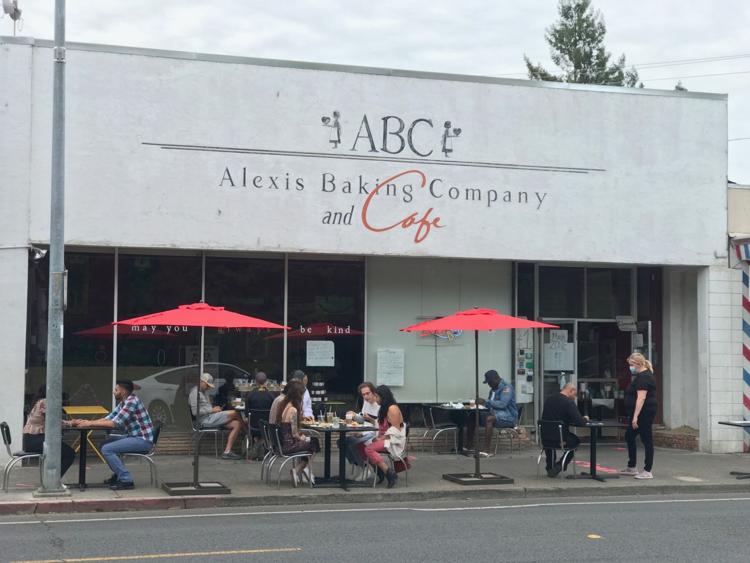 Downtown Napa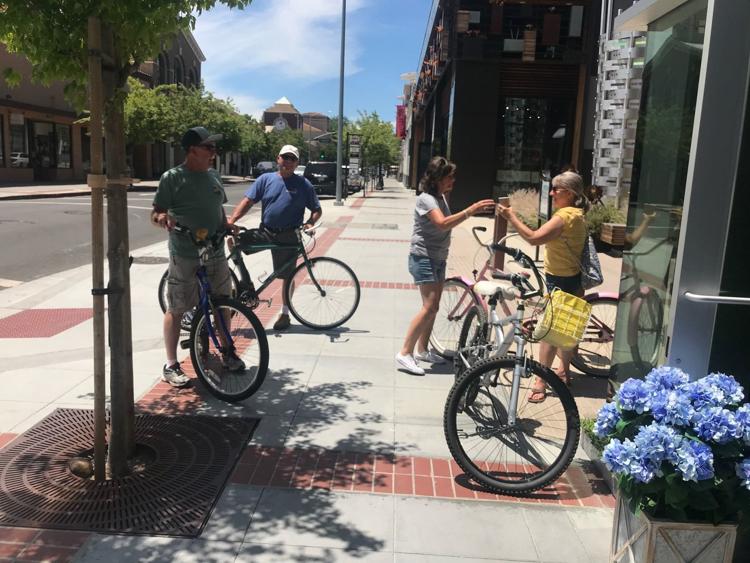 Downtown Napa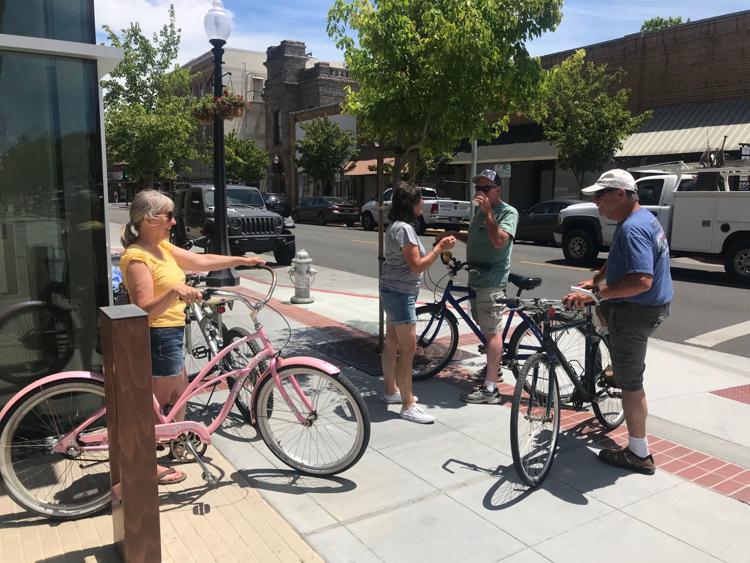 Sitting outdoors in downtown Napa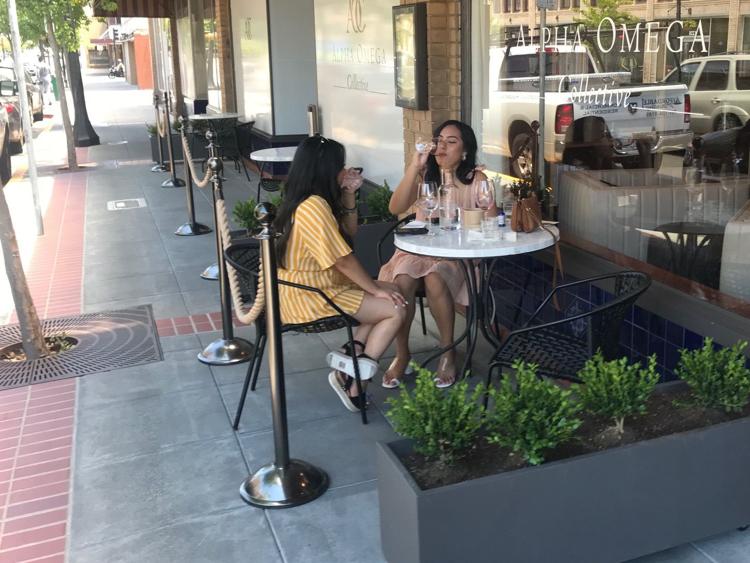 Outside in downtown Napa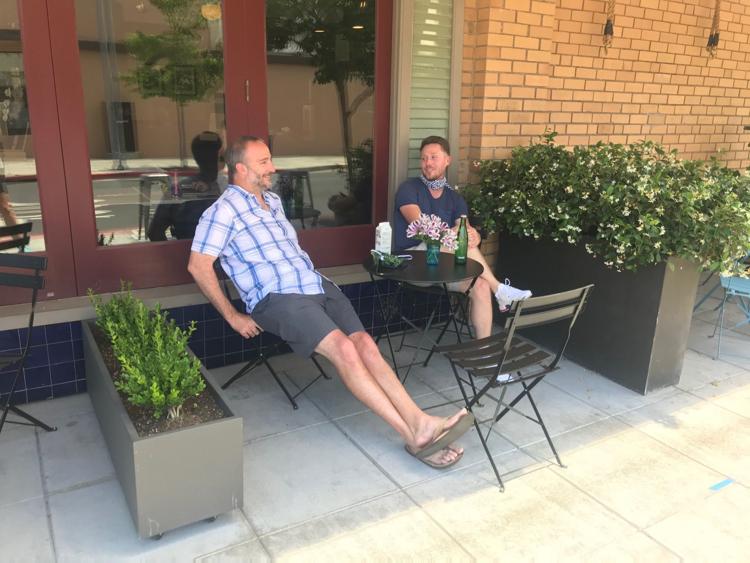 Concerned about COVID-19?
Sign up now to get the most recent coronavirus headlines and other important local and national news sent to your email inbox daily.