On Friday, the first day of Napa County's shelter-at-home order, Napa's Bel Aire Plaza was far from the bustling shopping hub it normally is.
Parking lots were much less full, although the parking rows directly in front of Whole Foods and Trader Joe's were mostly filled with parked cars.
At around 10:30 a.m., a line of more than 20 people waited patiently to be let into Trader Joe's, 10 at a time.
For the most part, the groups of shoppers were standing at least 6 feet apart, as mandated by the county public health department.
Umpqua bank was open, but doors were locked, and employees were admitting customers just one at a time. Two customers stood on the sidewalk awaiting their turn.
Whole Foods seemed to be operating normally, albeit with reduced hours.
In addition, "Our store will temporarily service customers who are 60 and older one hour before opening to the public each day," read a sign posted on the doors. "Please respect this time to help ensure all of our customer can get the items they need."
The outdoor tables between Whole Foods and Peet's — usually a popular gathering spot — were mostly deserted.
However, Russell Fitzgerald and a friend sat at one table, having coffee.
Fitzgerald said he'd been watching customers leaving Trader Joe's that morning.
"We've seen so much wine leaving this store," he said. "People are just going to try and relax and do their best," to get through this shelter-at-home order, he said.
Fitzgerald said he understands why the shelter-at-home and closure of non-essential businesses was ordered "but this is absolutely crippling," for many businesses.
He said he works for a transportation company that laid off 100 employees this past Monday. "I don't know if they will be able to recover," he said of the transportation company business owner. "I don't know if he can recoup the losses."
Fitzgerald said that in part because of this pandemic, he and his girlfriend are leaving California and moving to a rural area in Michigan.
"I can't afford to live here" on his current income, he said.
In a remarkable sight, on Friday morning every single parking spot in front of Sift, La Vie Nail Spa and St. Pierre Yoga was open. As any Bel Aire Plaza shopper knows, on most other days, that stretch of parking is normally full of cars.
Danielle Gibson and Eileen Wagstaff — standing more than 6 feet apart — talked while they held drinks from Nekter Juice Bar.
"It's a little bit shocking," to see the shopping center much less busier than normal and some shops closed, said Wagstaff. "But it's the right thing" to do.
Both women said they were thinking of the workers who have been furloughed or laid off.
"I have a lot of friends in the restaurant business and it's very sad to hear they are laying off" employees, said Gibson. "They are the foundation of Napa and the heart of the town."
Wagstaff agreed with her friend. "I appreciate Gott's giving 100 percent of its proceeds to its employees," she said.
The restaurant announced that decision earlier this week.
"We're doing everything we can to minimize the financial impact on our staff," said a post from Gott's.
"Knowing that people are taking care of each other," is reassuring, said Wagstaff.
According to signs posted on doors, the following tenants were temporarily closed as of Friday: Play hair studio, Yo'Belle, La Vie, Copperfield's Books and Chico's. Most other stores had signs posted about amended store hours and services.
The DaVita Dialysis Center remains open but with strict warning signs posted on doors.
"All persons entering this facility must be screened for Covid-19 symptoms," read the signs in both English and Spanish.
Other merchants such as Heritage Eats, Peet's Coffee, The Q Restaurant & Bar and Villa Corona Catering and Restaurant were offering to-go and take out menus and items.
Heritage Eats is thinking creatively how to best serve the community, it said in an email.
"We are developing a 'Heritage Market' option that will allow locals to order grocery-style orders that can be picked-up curb-side or delivered," said a news release from the restaurant.
"This allows locals to get fresh, locally prepared food that is pre-packaged" and saves trips to the grocery store, the release stated.
The eatery can even provide something that many locals seem to want to stock up on: toilet paper.
Along with ordering eggs, butter and bread, Heritage Eats is also selling toilet paper by the roll.
The price? $1 each, with a limit of six rolls.
Hillside Christian Church online service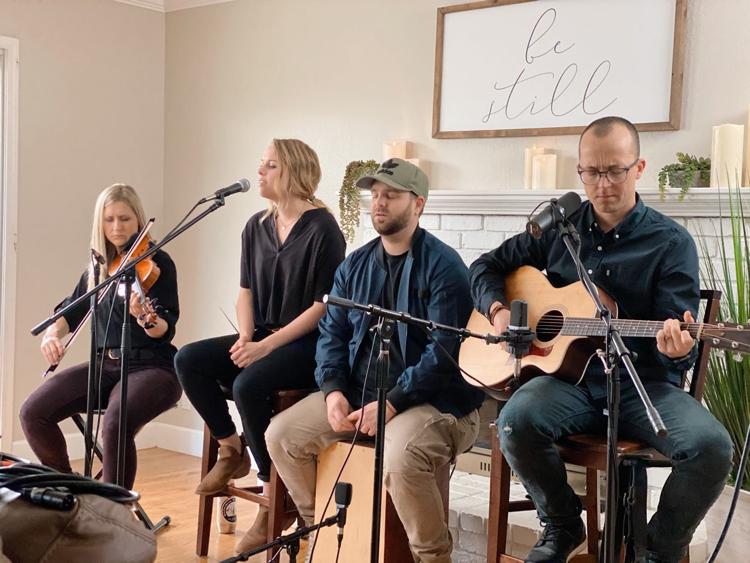 Napa Target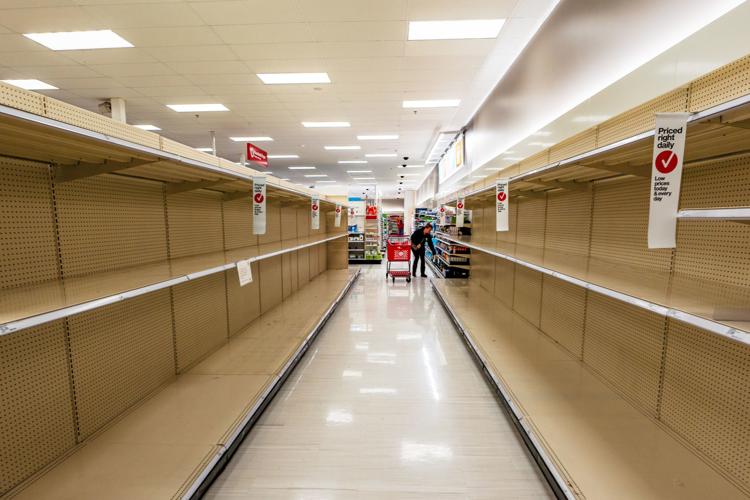 Ciccio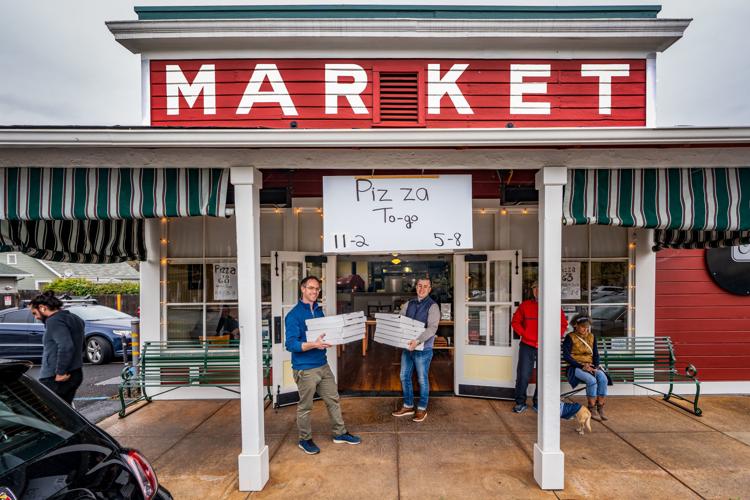 Redd Wood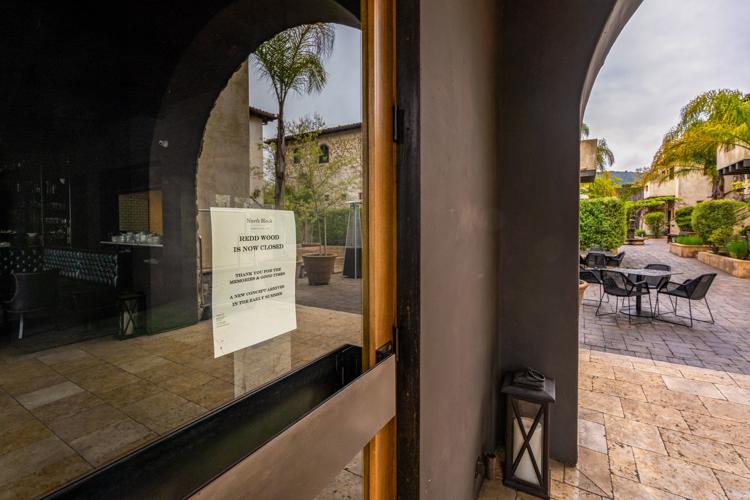 Safeway in St. Helena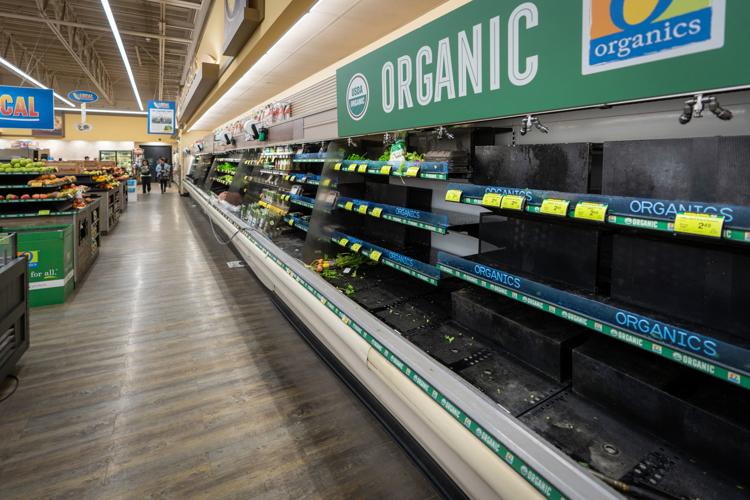 Safeway in St. Helena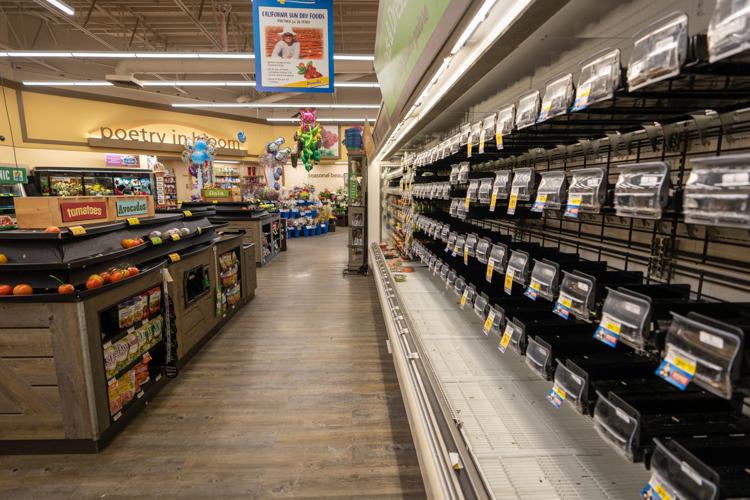 Safeway in St. Helena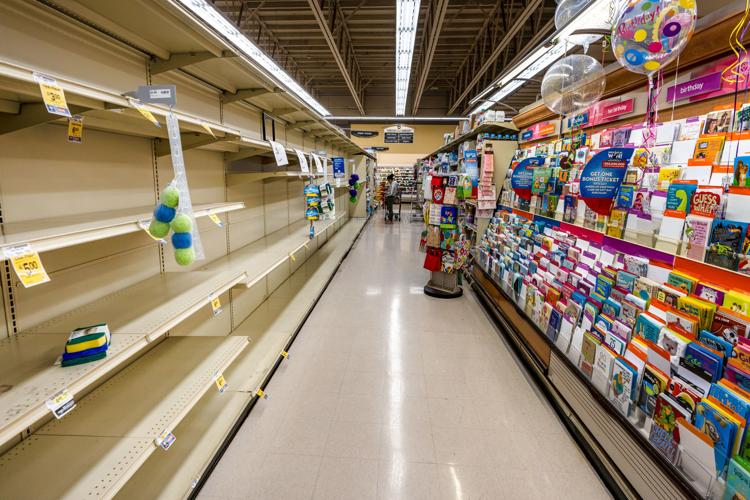 Safeway in St. Helena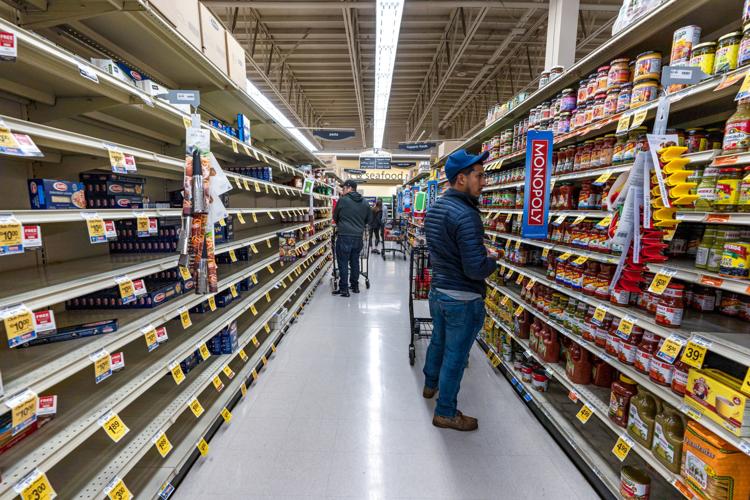 Safeway in St. Helena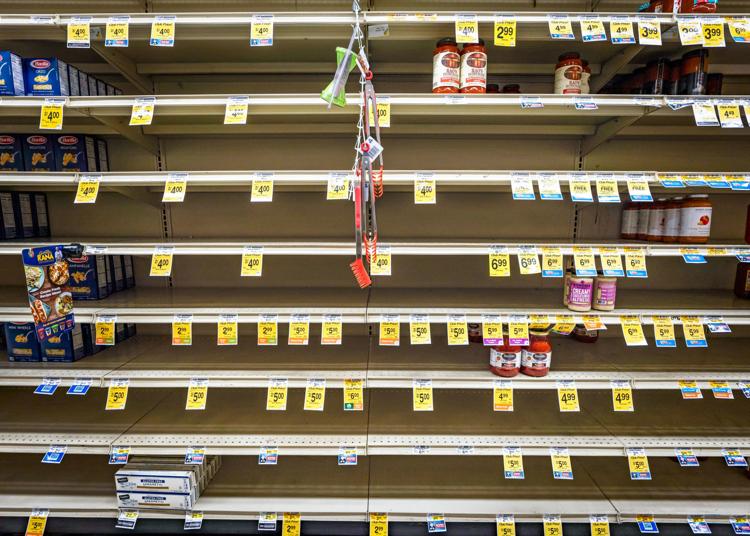 Safeway in St. Helena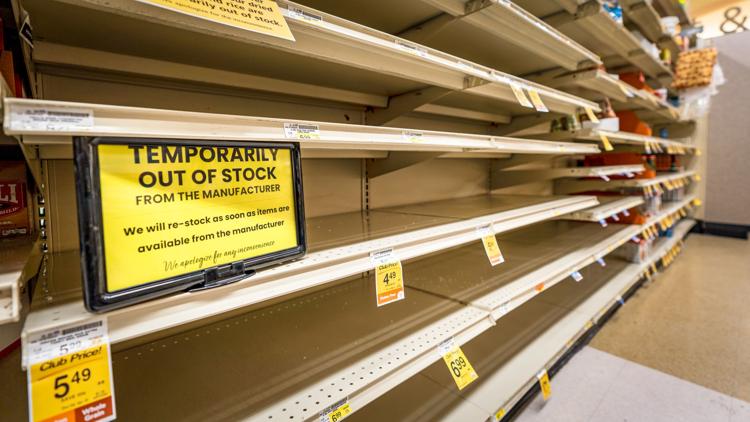 Bread at Target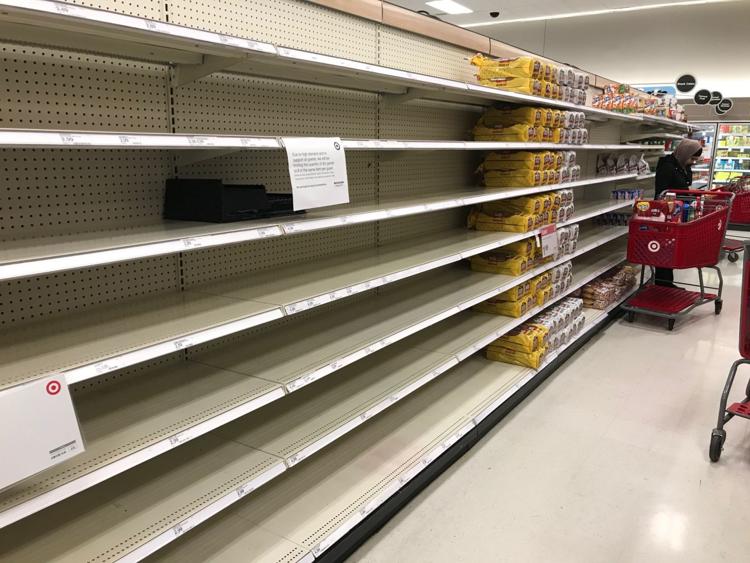 Stocking at Target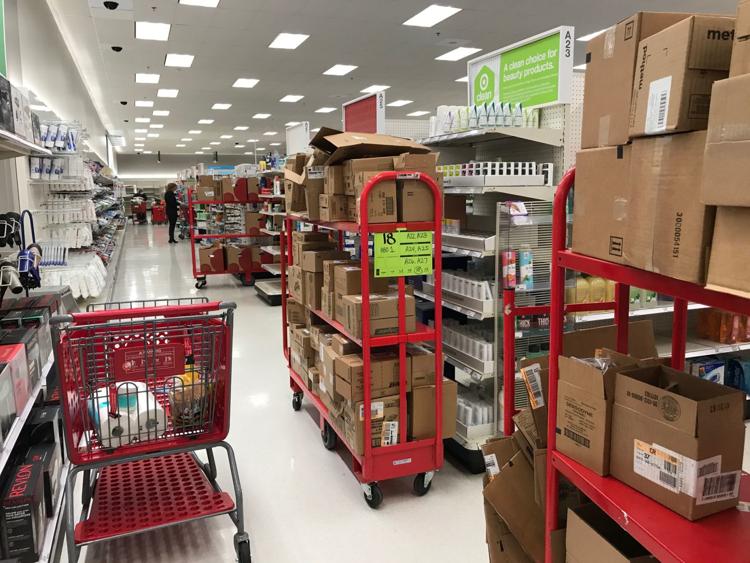 Target purchase limit signs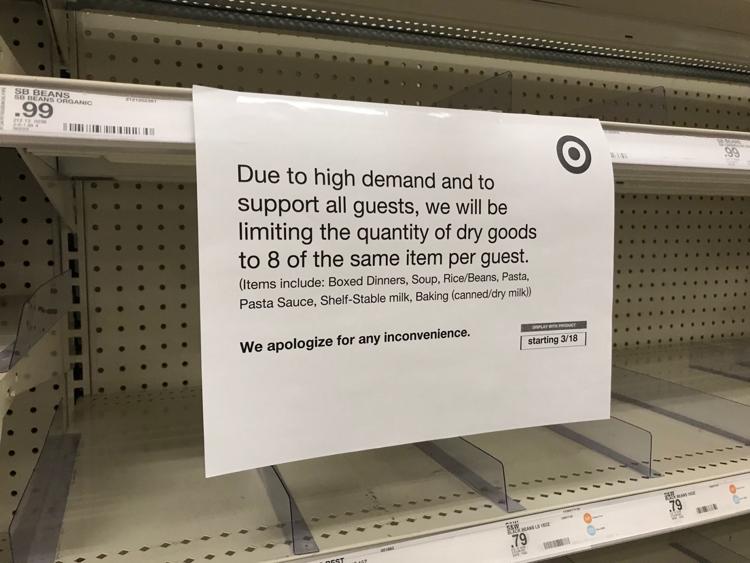 Raley's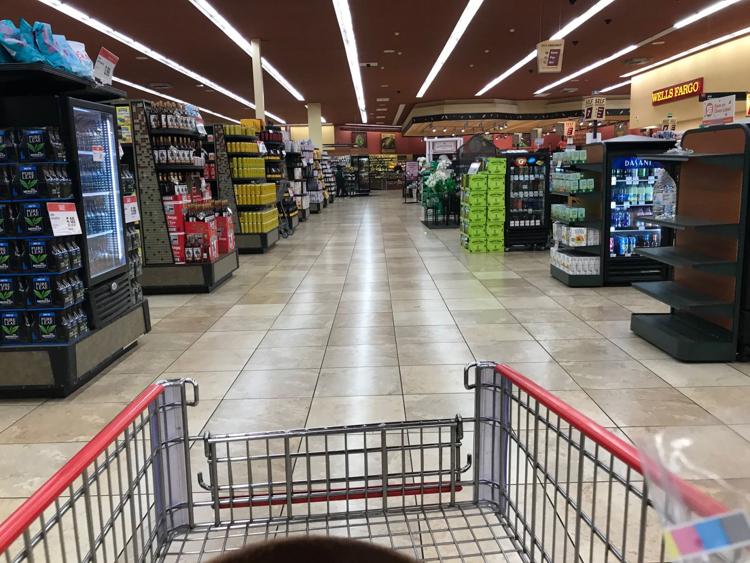 Milk at Raley's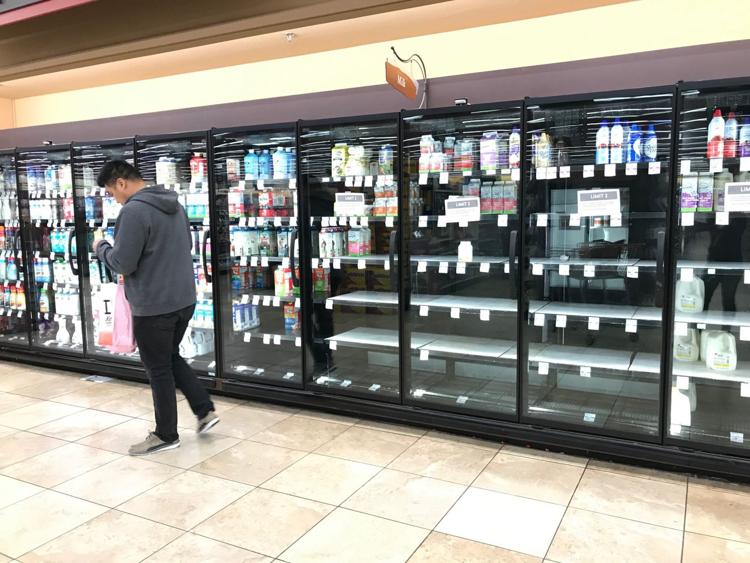 Umpqua bank
Chico's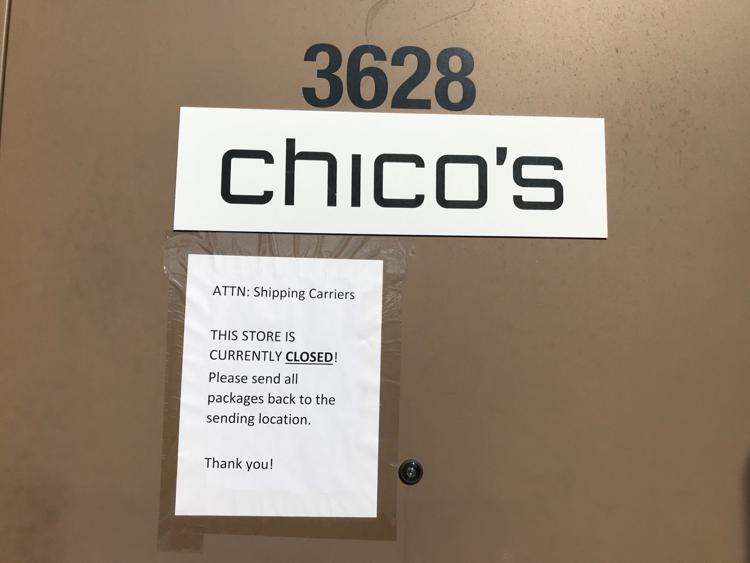 Target toilet paper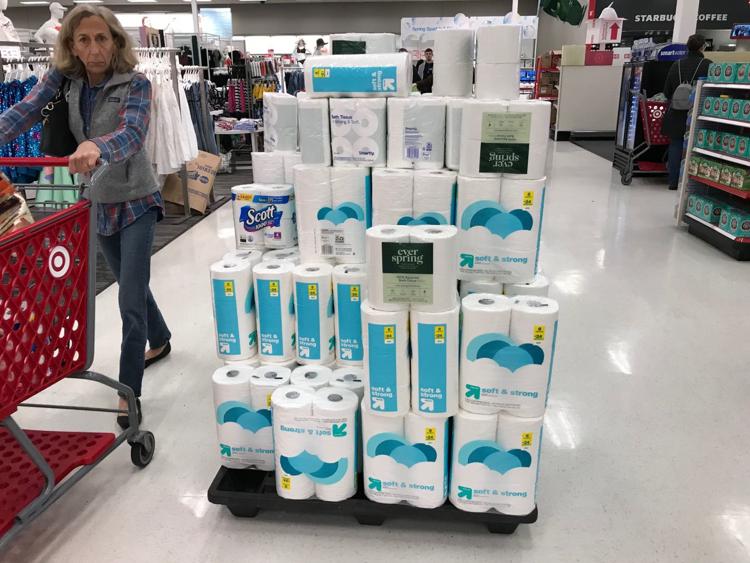 Trader Joe's shoppers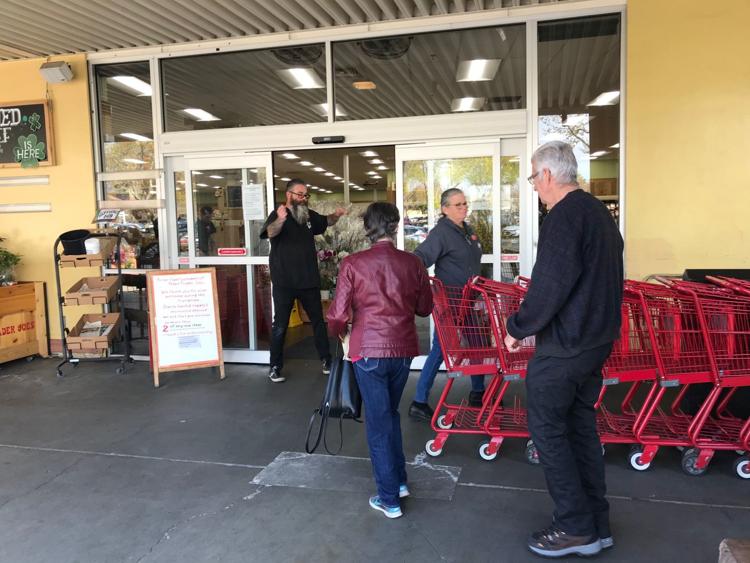 Bel Aire shoppers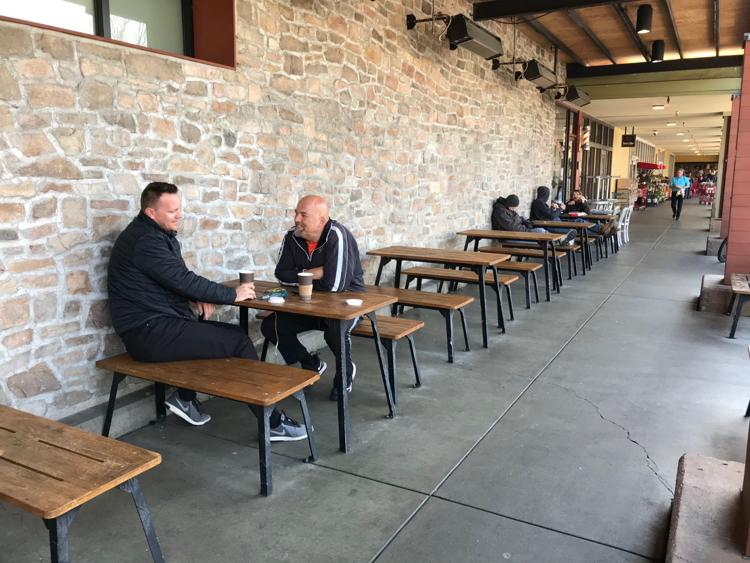 South Napa Target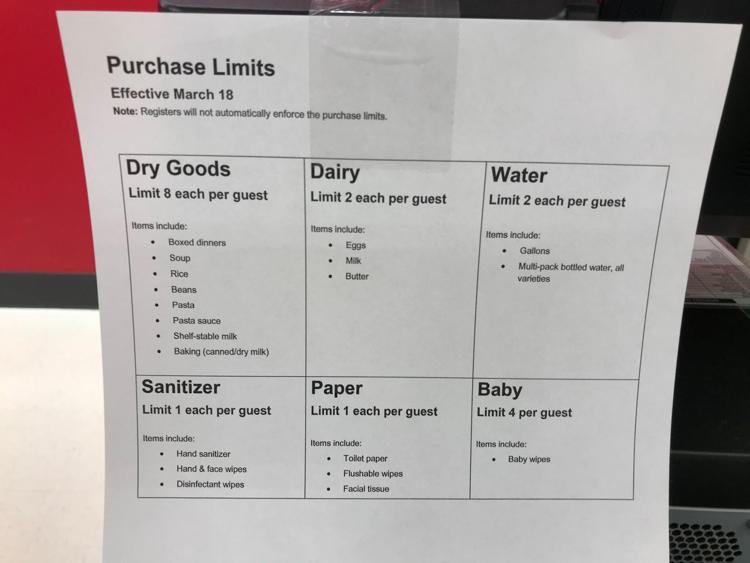 Raley's bread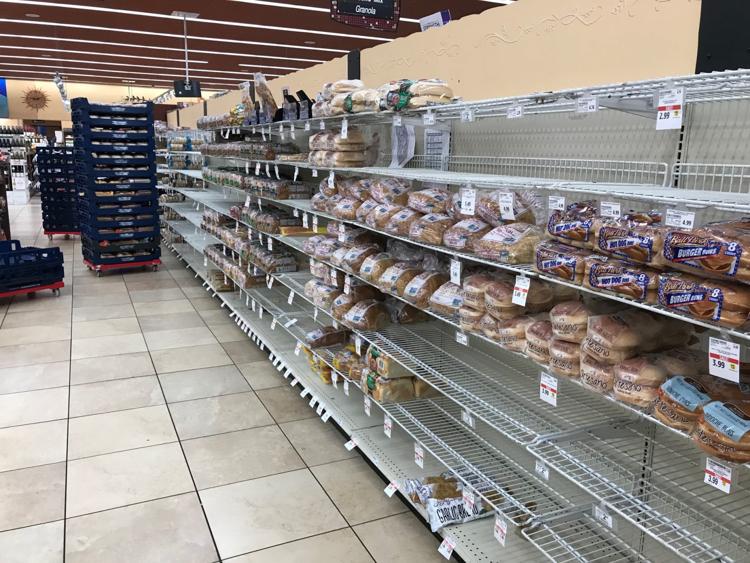 Office Depot
World Market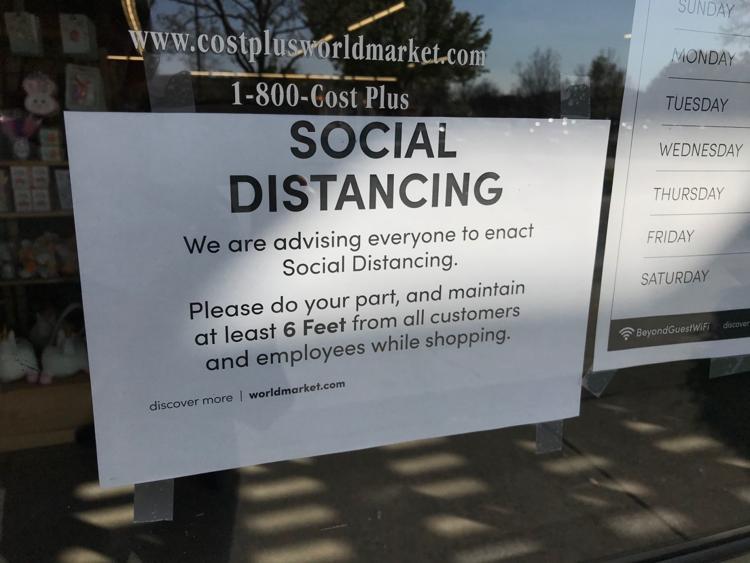 DaVita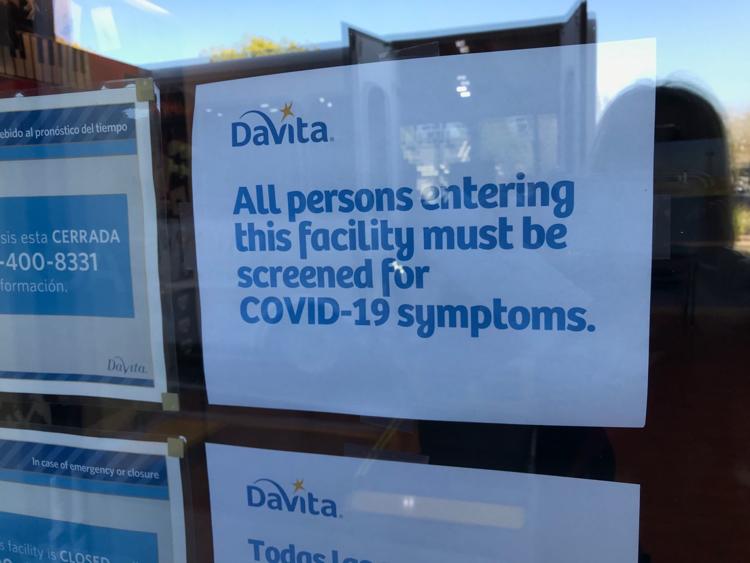 Pet Food Express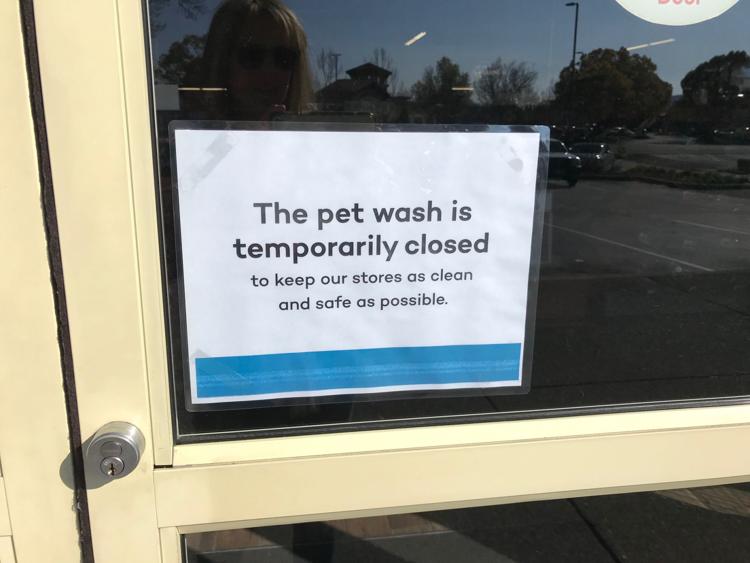 Napa Target shoppers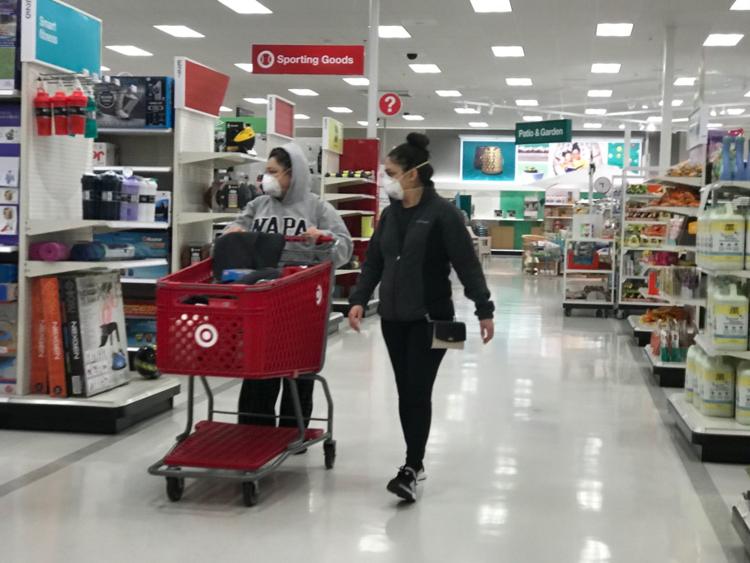 Trader Joe's line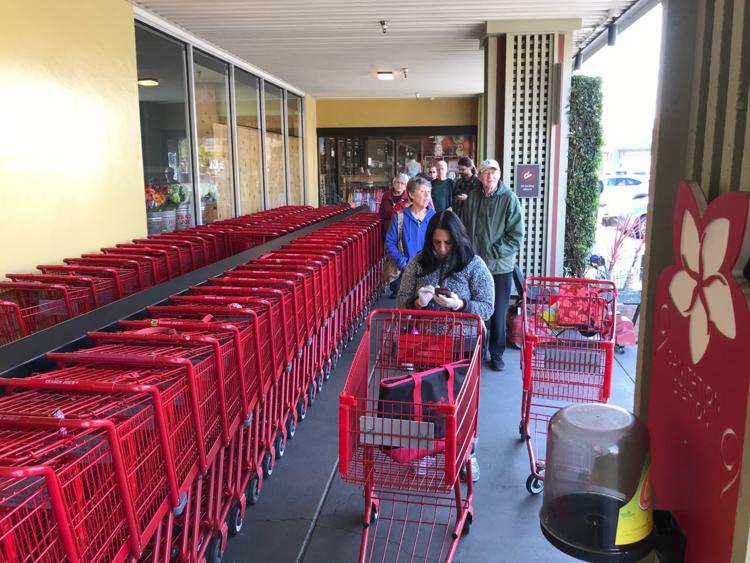 Bel Aire Plaza parking lot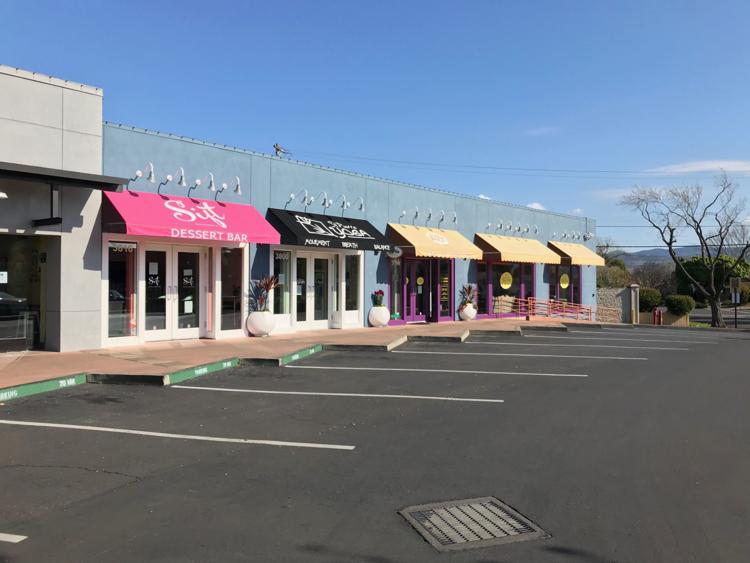 St. Helena Shelter in Place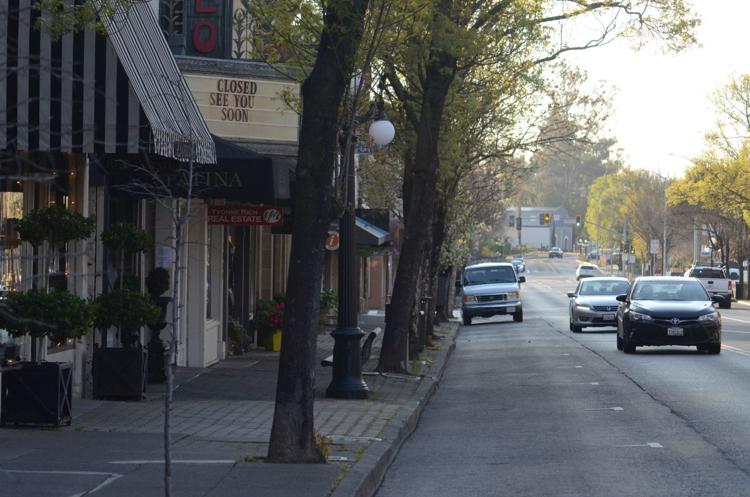 CalMart in Calistoga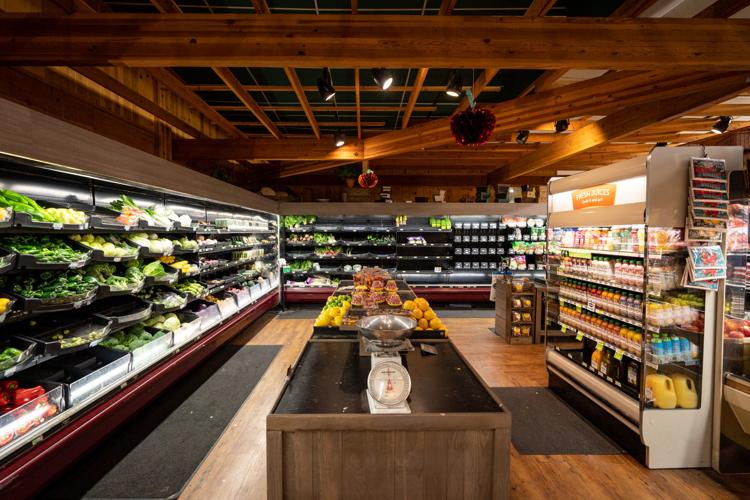 CalMart in Calistoga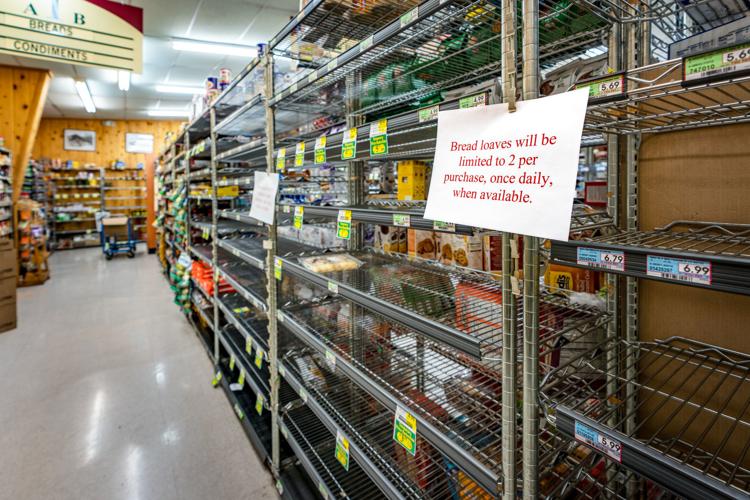 CalMart in Calistoga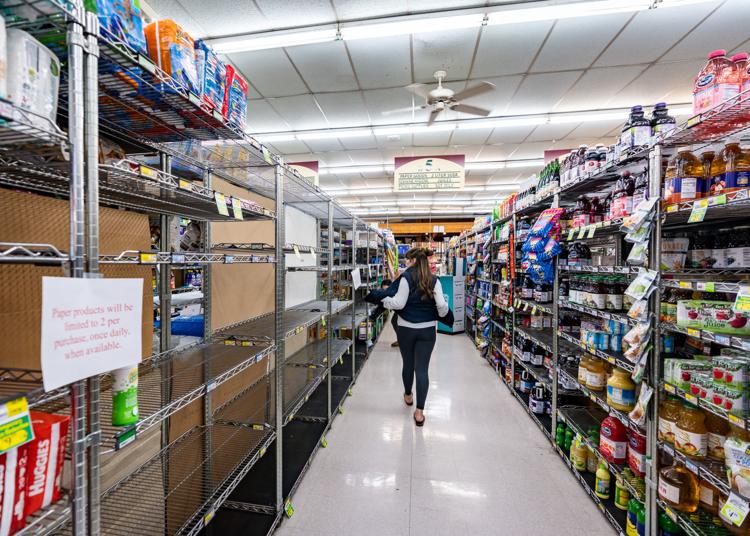 Whole Foods Napa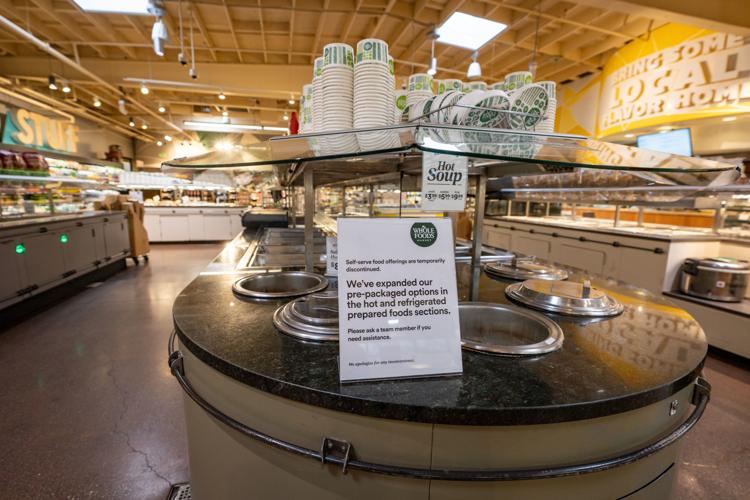 The Charter Oak Restaurant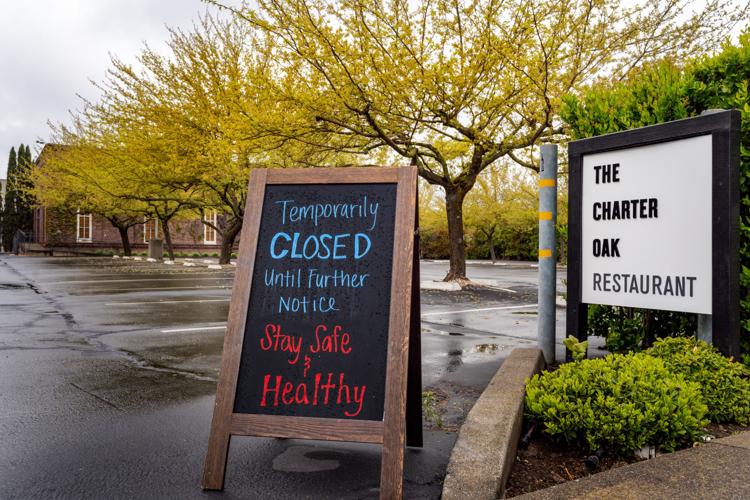 Contimo Provisions
Outside Oxbow Public Market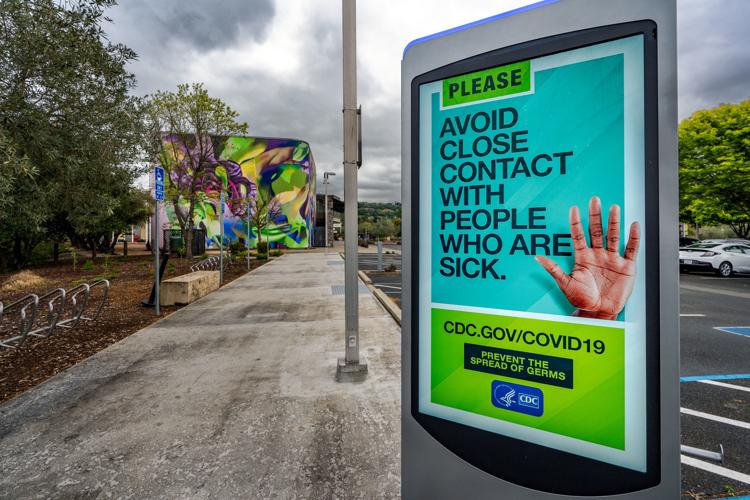 Inside the Oxbow Public Market on Wed. March 18.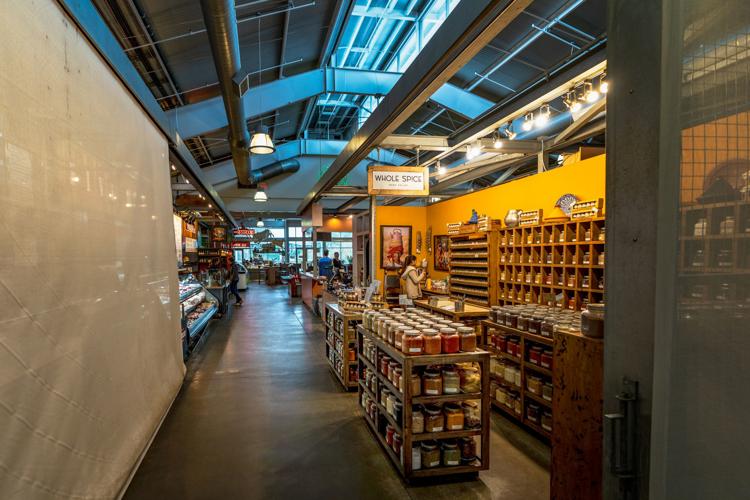 Inside the Oxbow Public Market on Wed. March 18.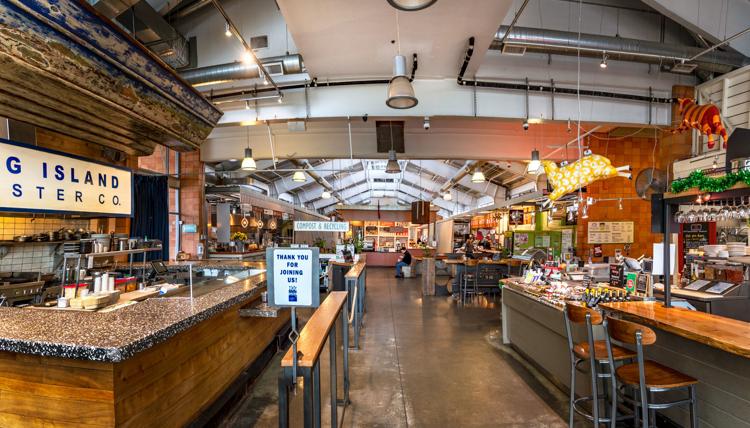 Napa General Store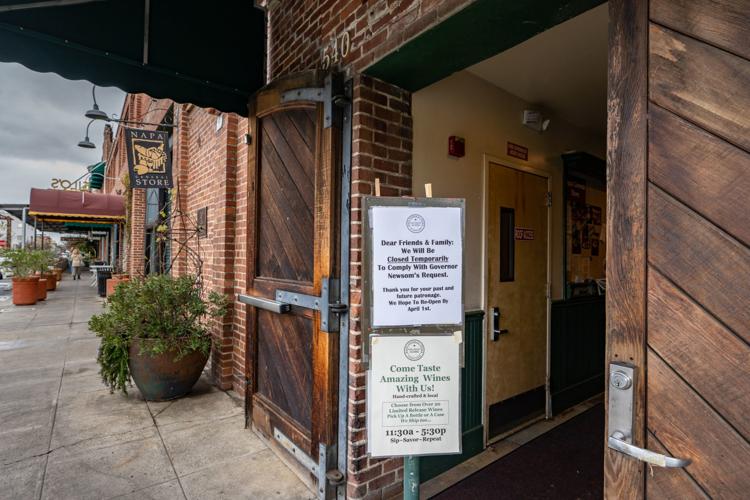 Angele Restaurant & Bar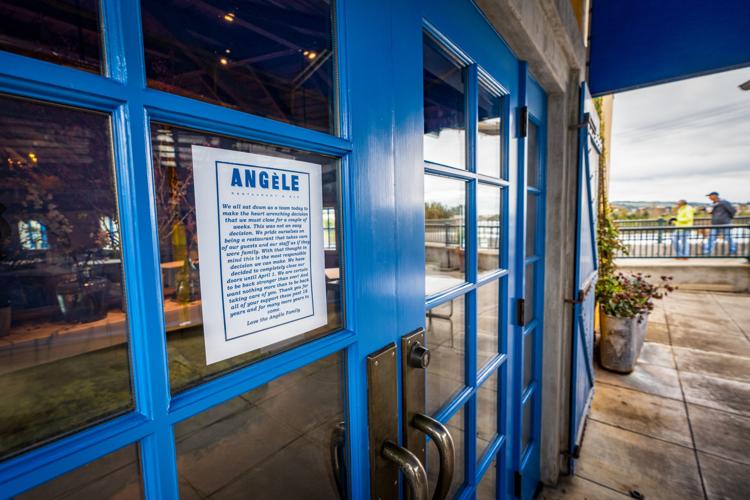 Lululemon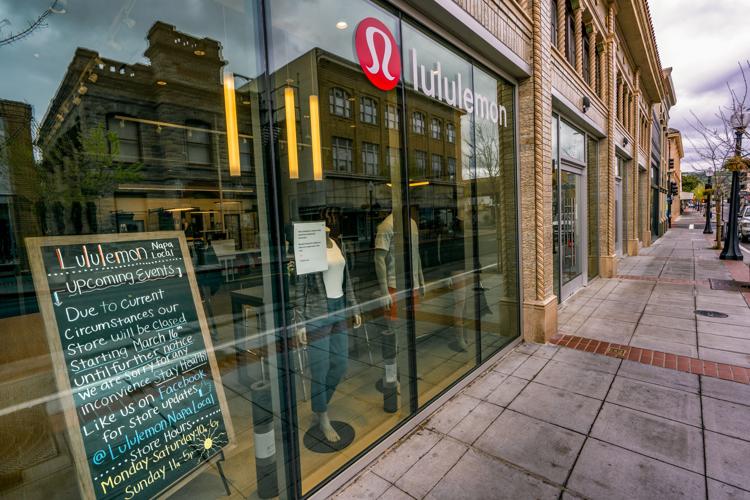 Oxbow Public Market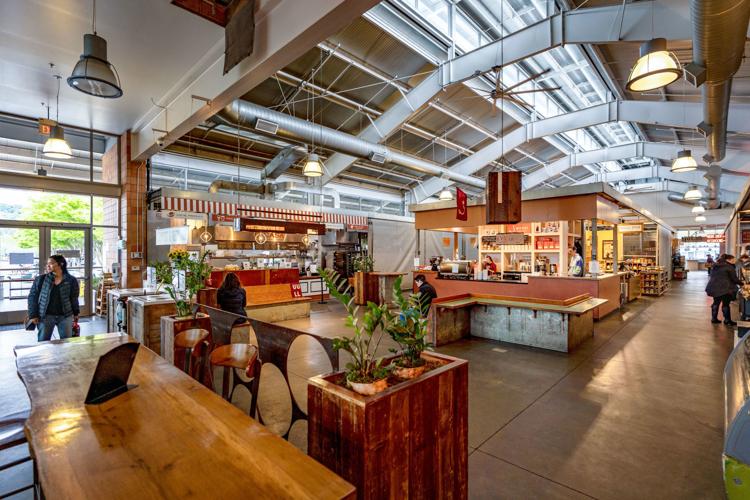 Peet's without customers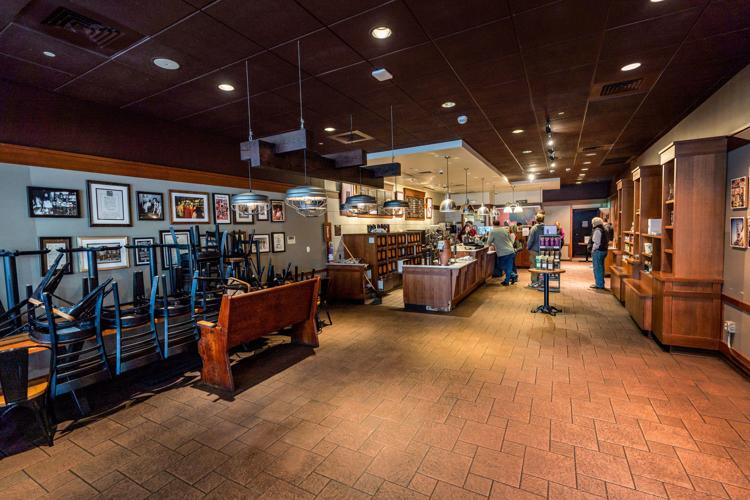 Archer Hotel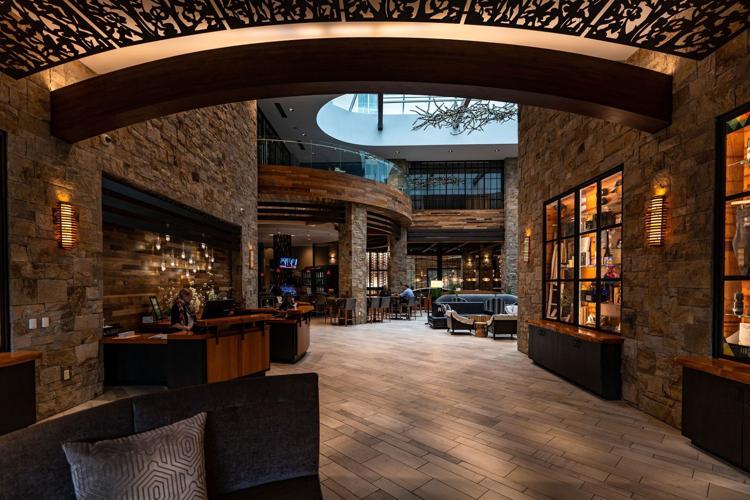 Napa Premium Outlets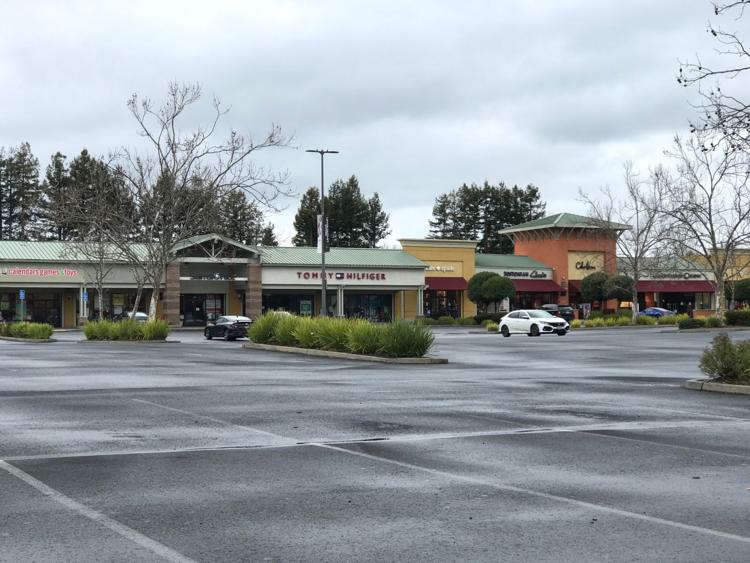 Calistoga school lunch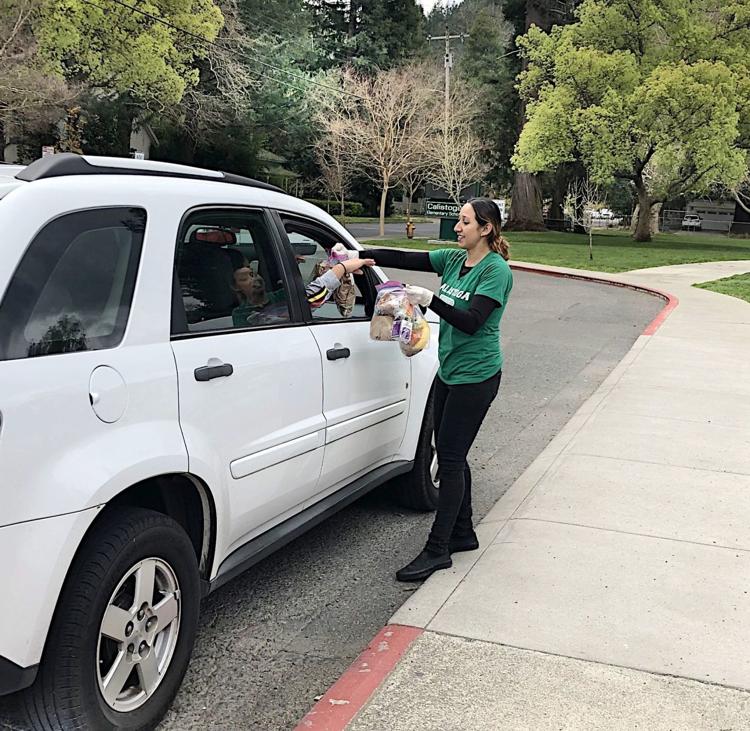 Calistoga school lunch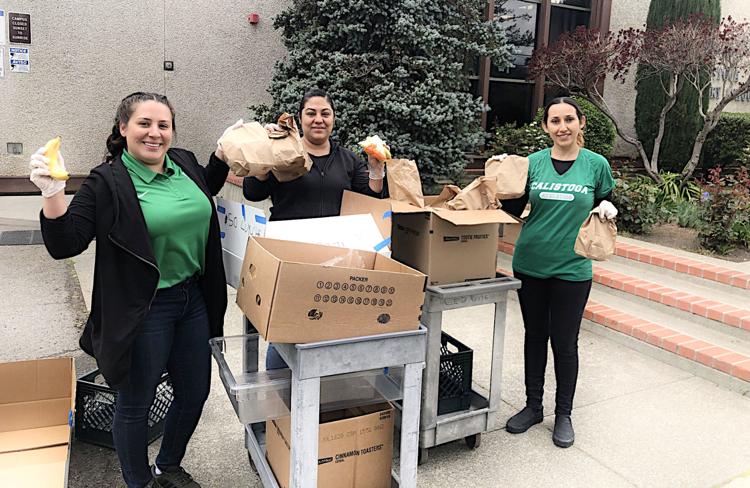 Front windows at Erosion Wine Co.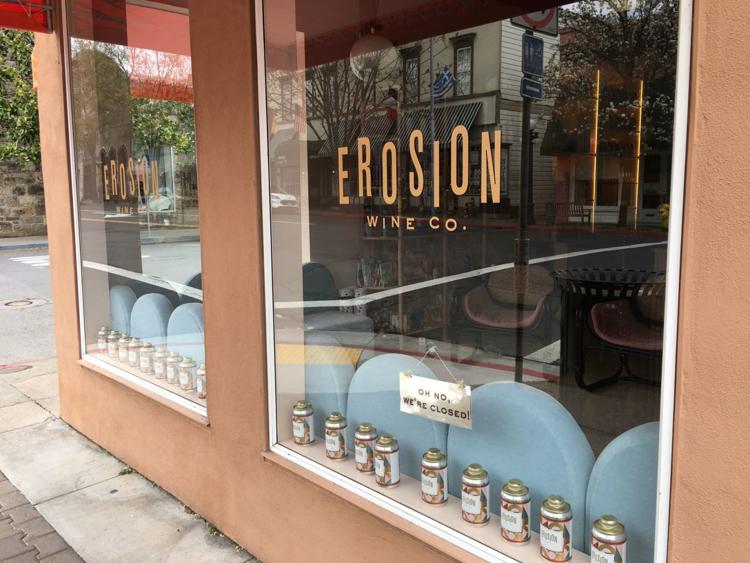 Sign at Erosion Wine Co. Tap Room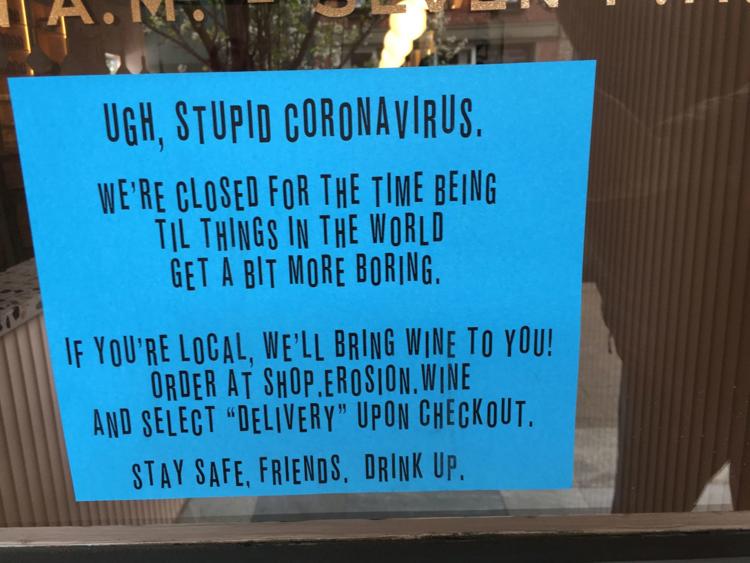 The Table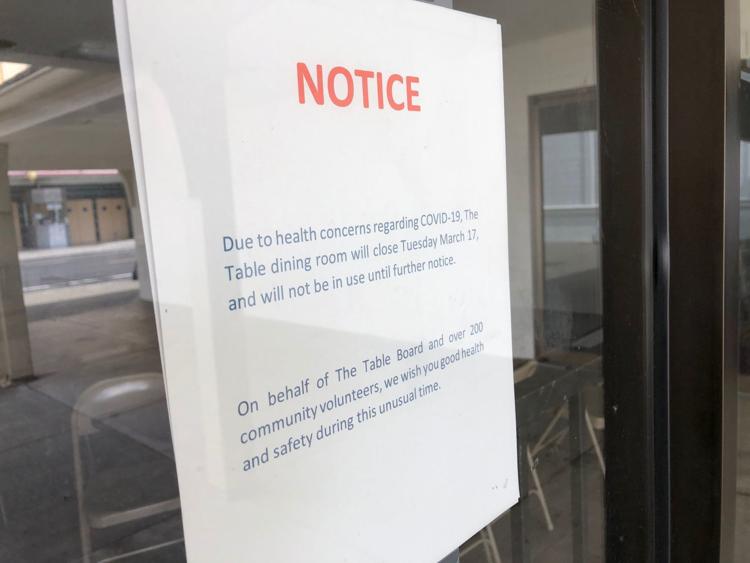 Lincoln Avenue Brewery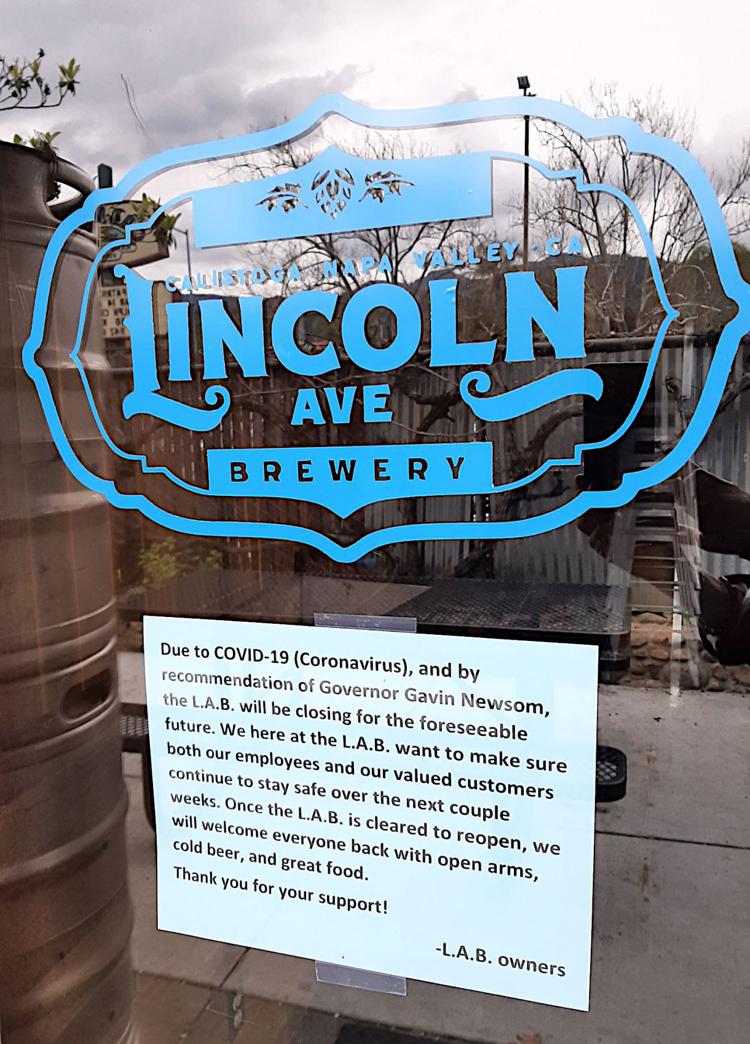 School offers free meals for kids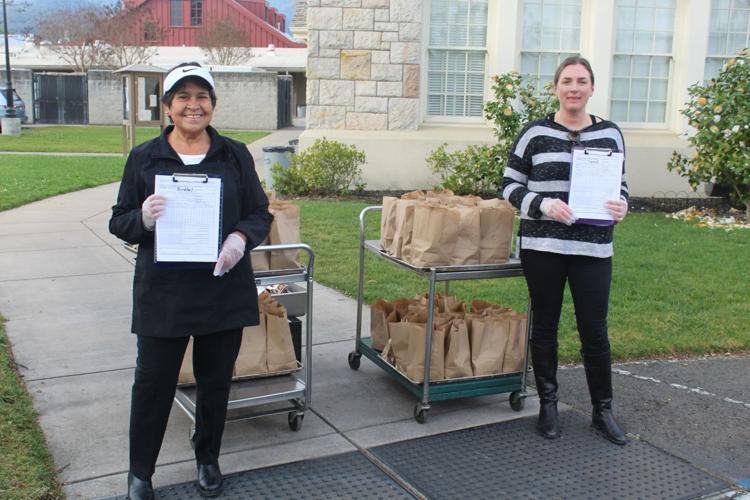 Cal Mart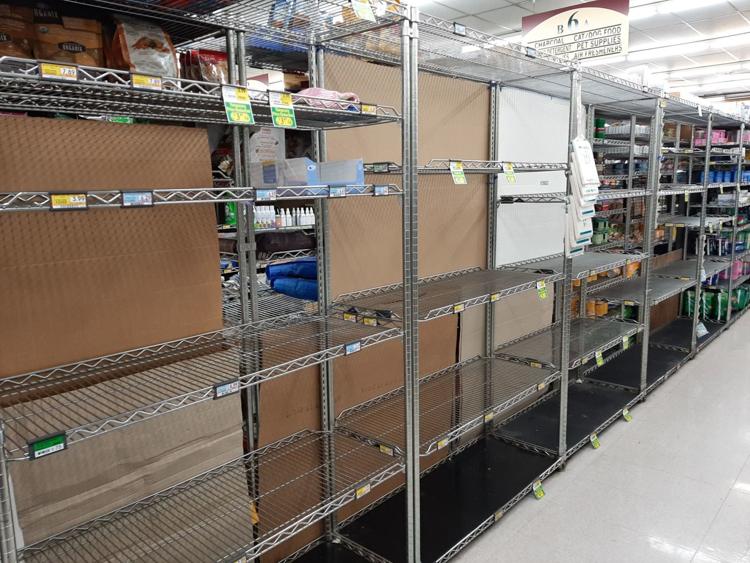 Huge Bear Wines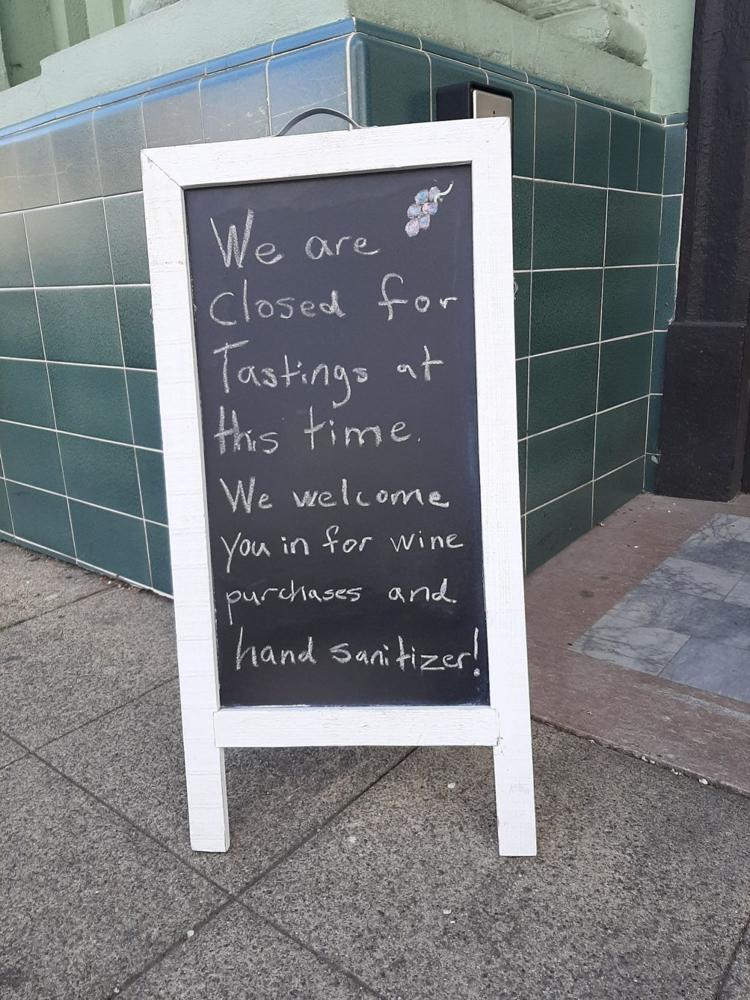 La Morenita lunch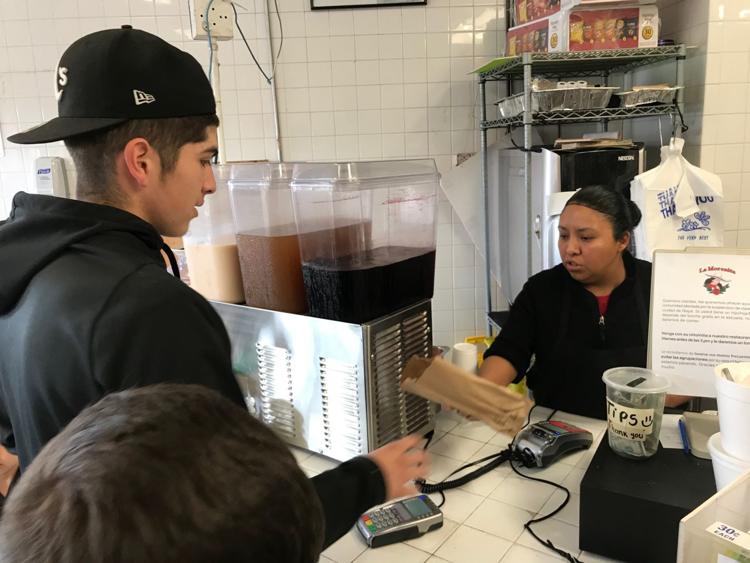 Coronavirus precautions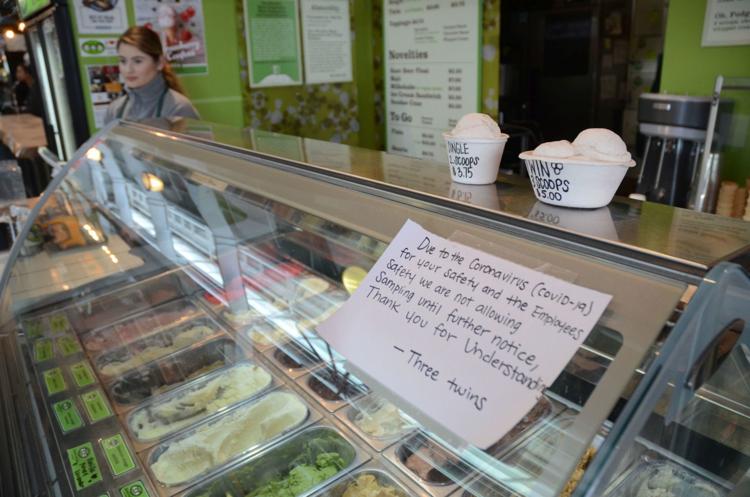 Coronavirus precautions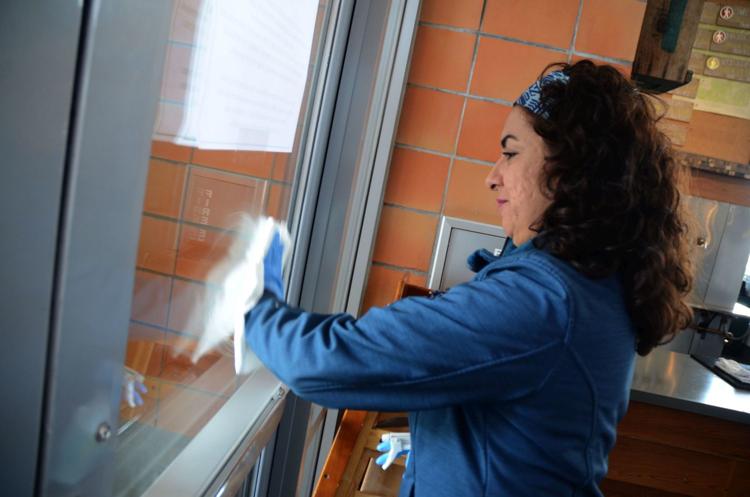 Coronavirus precautions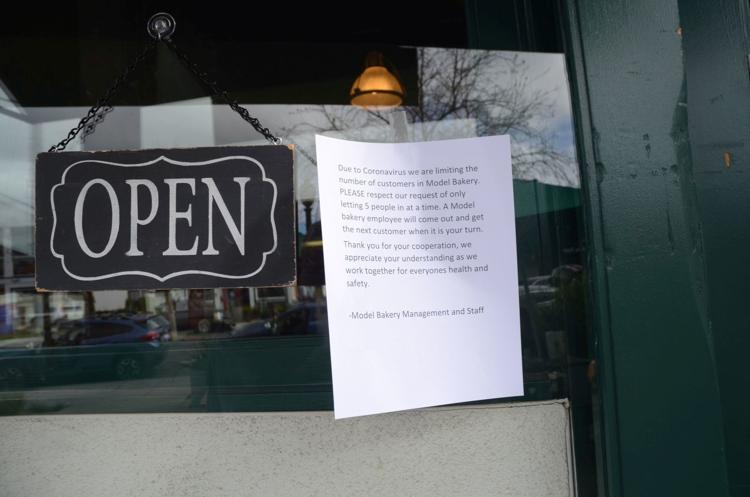 Coronavirus Precautions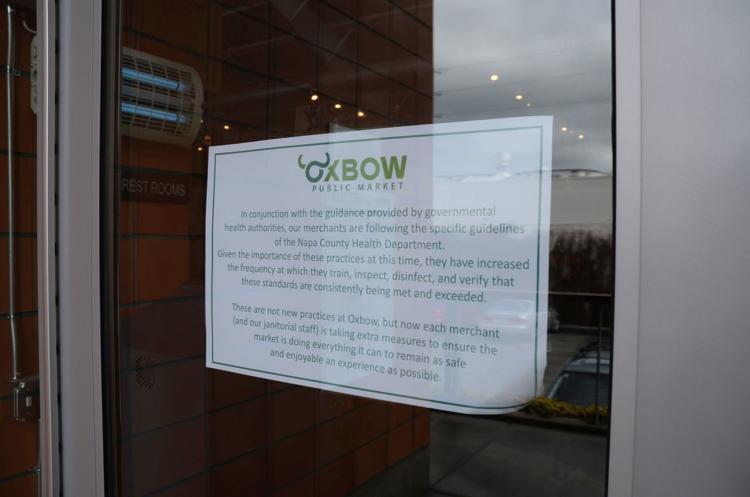 Coronavirus precautions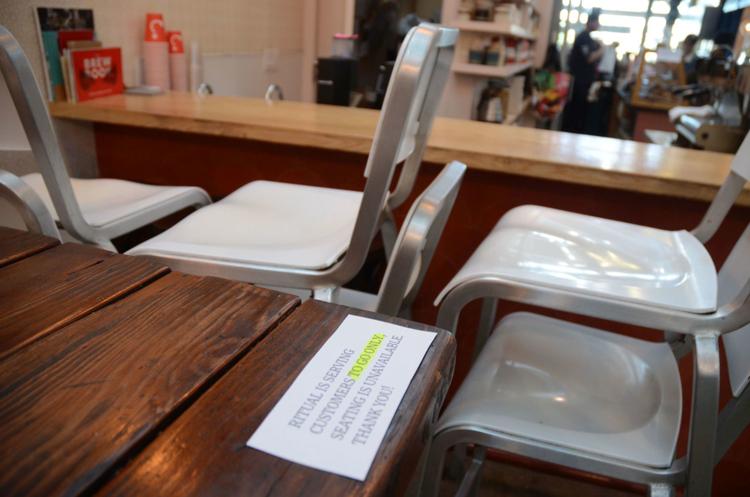 Beringer closed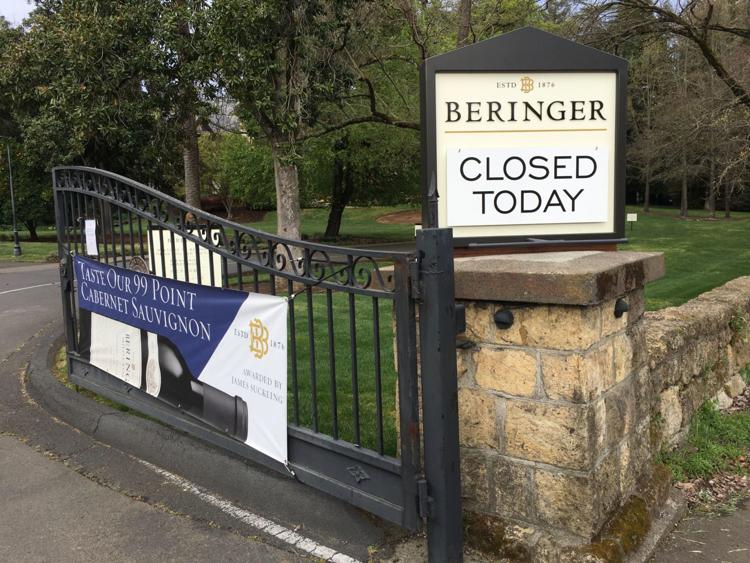 Castello di Amorosa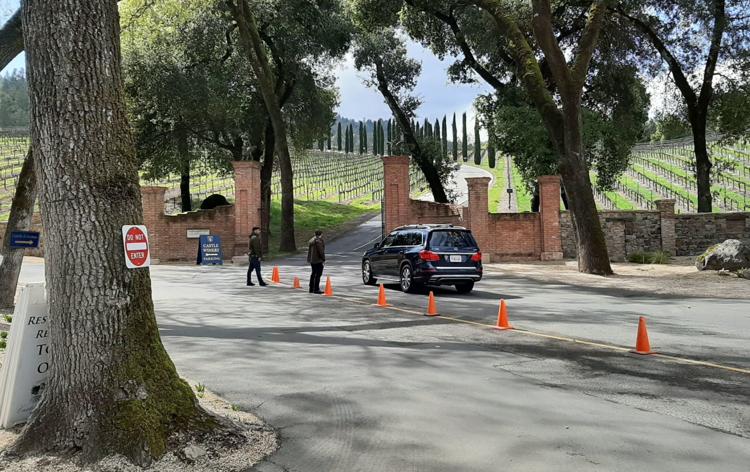 Calistoga Farmers' Market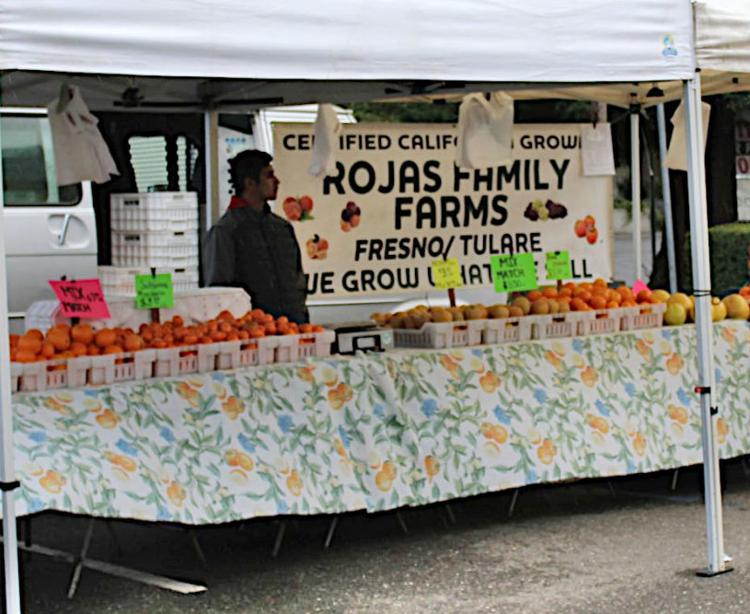 Calistoga Farmers' Market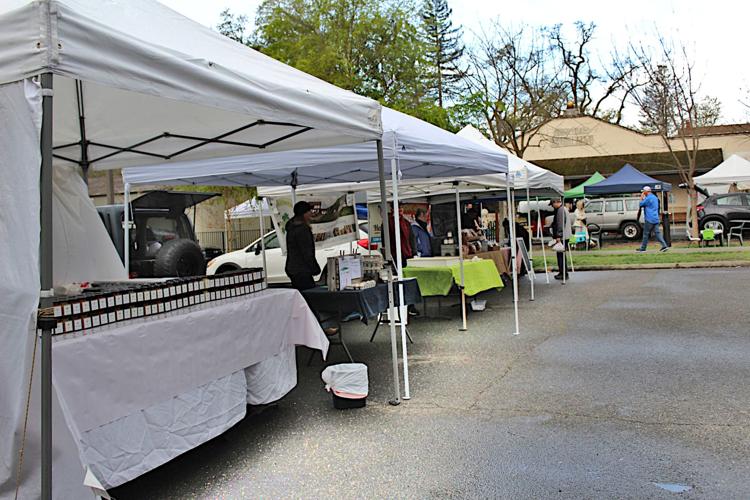 Calistoga Farmers' Market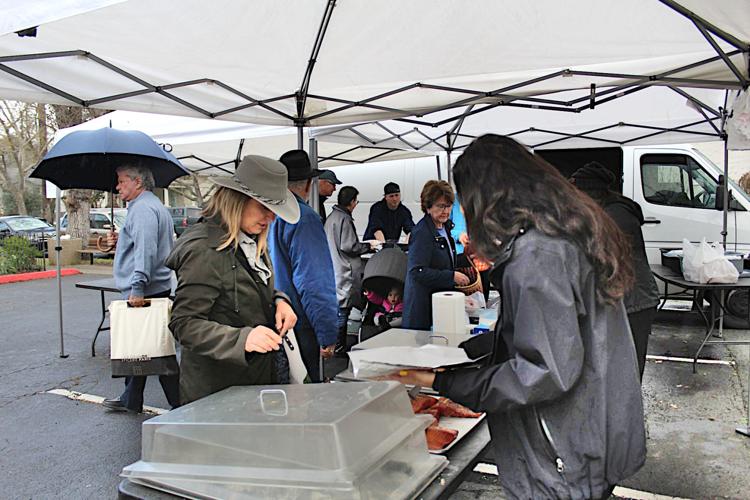 Calistoga Farmers' Market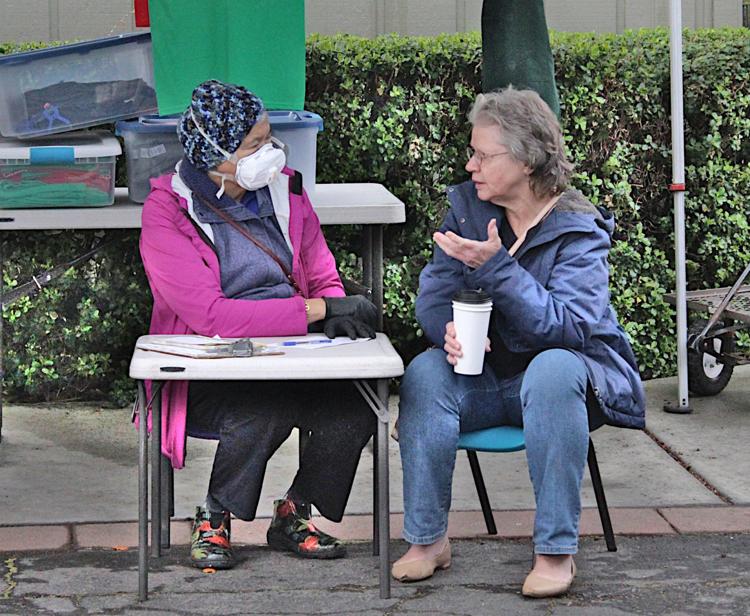 Calistoga Farmers' Market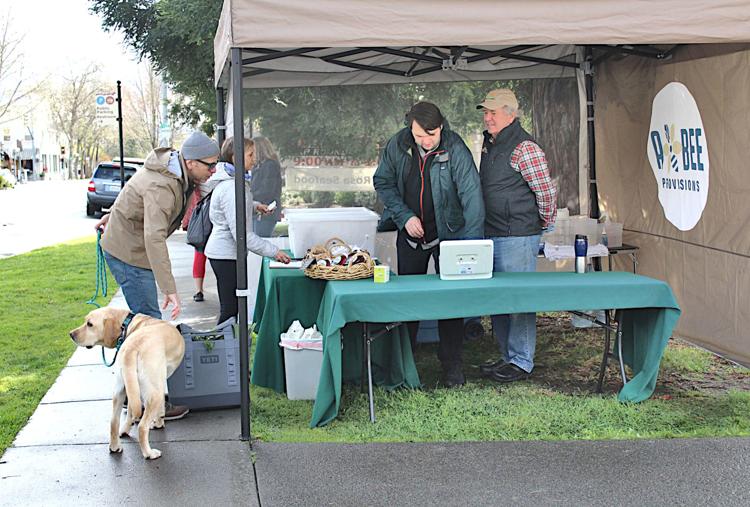 Trader Joe's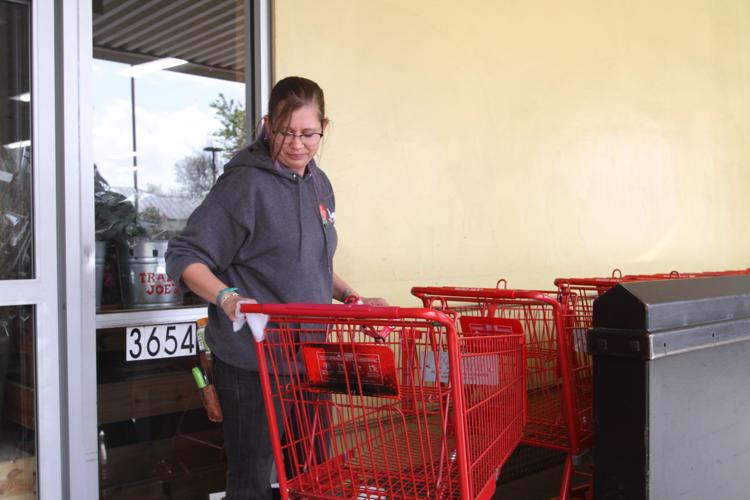 Napa seniors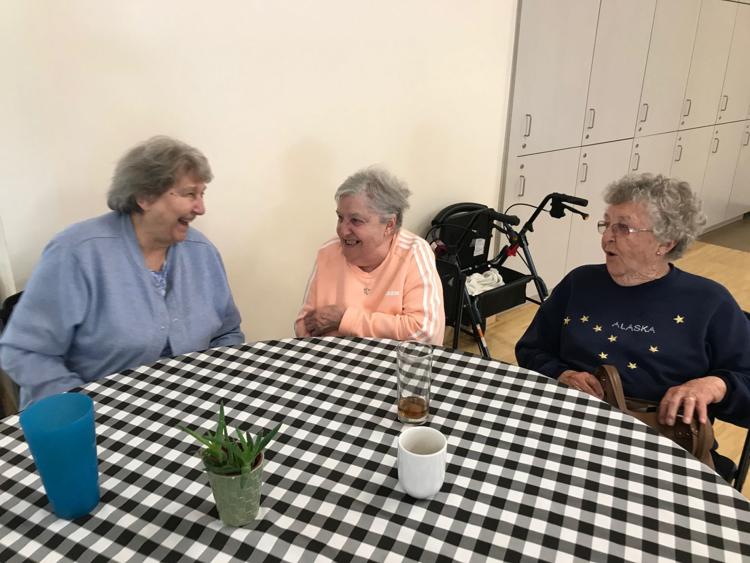 Watershed initiative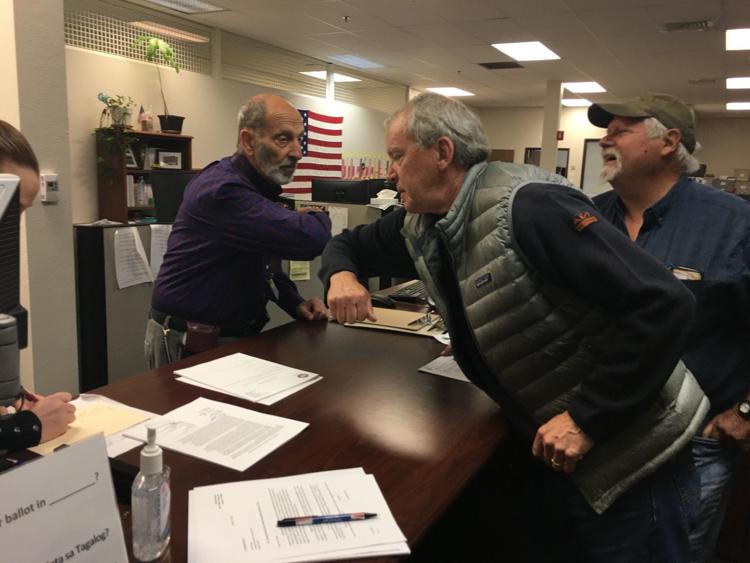 Coronavirus -- Hand sanitizer sold out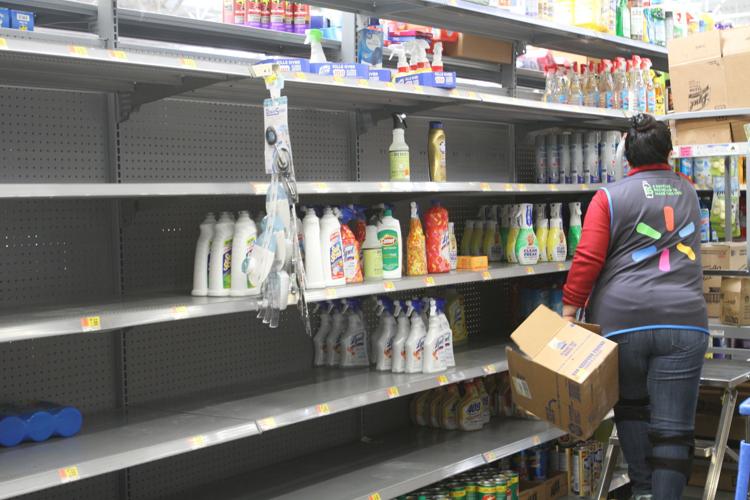 Editor's note: Because of the health implications of the COVID-19 virus, this article is being made available free to all online readers. If you'd like to join us in supporting the mission of local journalism, please visit napavalleyregister.com/members/join/.
Concerned about COVID-19?
Sign up now to get the most recent coronavirus headlines and other important local and national news sent to your email inbox daily.