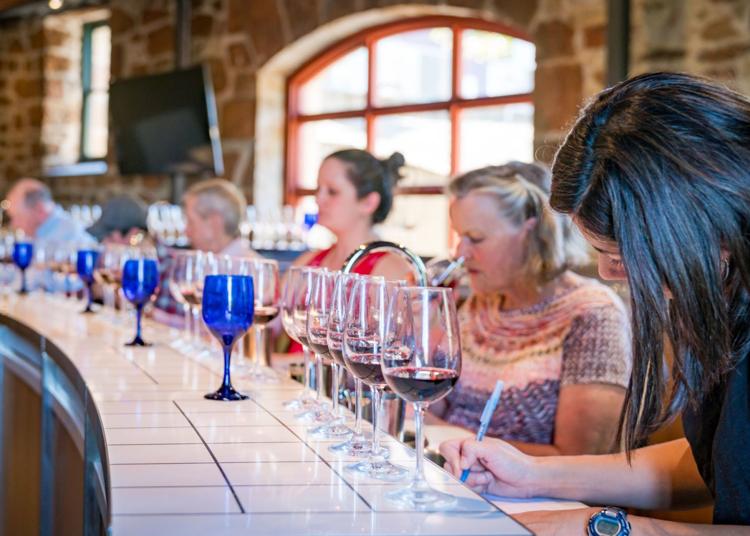 Merlot was a varietal rock star around the country in the 1970s. It was easy to pronounce and easy to sip, being softer and less tannic than Cabernet Sauvignon.Too much of a good thing, however, led to a backlash. Merlot was ill-treated: planted in less desirable places and made in high-volume batches to try and meet the demand for Merlot-thirsty palates. This caused die-hard wine lovers to turn away from the grape variety. That, and the following "Sideways" movie, left their negative marks.
Quietly and committedly, however, many Napa Valley producers continued to make their small lots of Merlot, knowing that their wines were different. While the vast Merlot plantings around California and beyond were producing indistinct red wines with diluted flavors and lackluster complexity, local Napa Valley producers continued to grow Merlot that built up concentration of flavor and showed off the grape's inherent richness.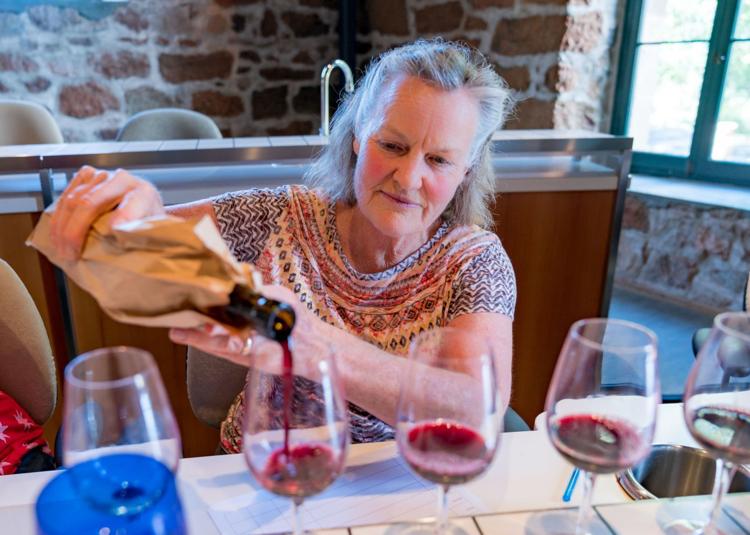 Still, plantings overall are down. There are just 4,757 acres of Merlot planted in Napa County today compared to Cabernet Sauvignon's 22,042, according to the 2016 Napa County Crop Report. Yet, when you look at all of the concentration, full flavors and velvety texture that you receive in Napa Valley Merlots – and then see that the wines start at just $20 a bottle retail — it becomes apparent that this variety needs to stay in the Napa Valley, offering consumers diversity as well as affordable luxury.
How are the current vintages of Napa Valley Merlots tasting? There seems to be a style for every palate. We could have drawn out lines on the floor of the Culinary Institute of America at Greystone, such were the tennis-worthy back and forth opinions of two current Merlot vintages (2014, 2015) at the recent St. Helena Star and Napa Valley Vintners Tasting Panel session.
Brooks Painter, director of winemaking at Castello di Amorosa, appreciated the velvety touch of the 2014s. Veteran winemaker and consultant Tom Rinaldi was more impressed by the muscle found in the 2015s. Jac Cole, longtime panelist, consultant and winemaker for Castellucci, liked that what you smelled in the 2014s was what you tasted on the palate. John Skupny, co-owner of Lang & Reed, found more aromatic interest in the 2015s. And on and on it went.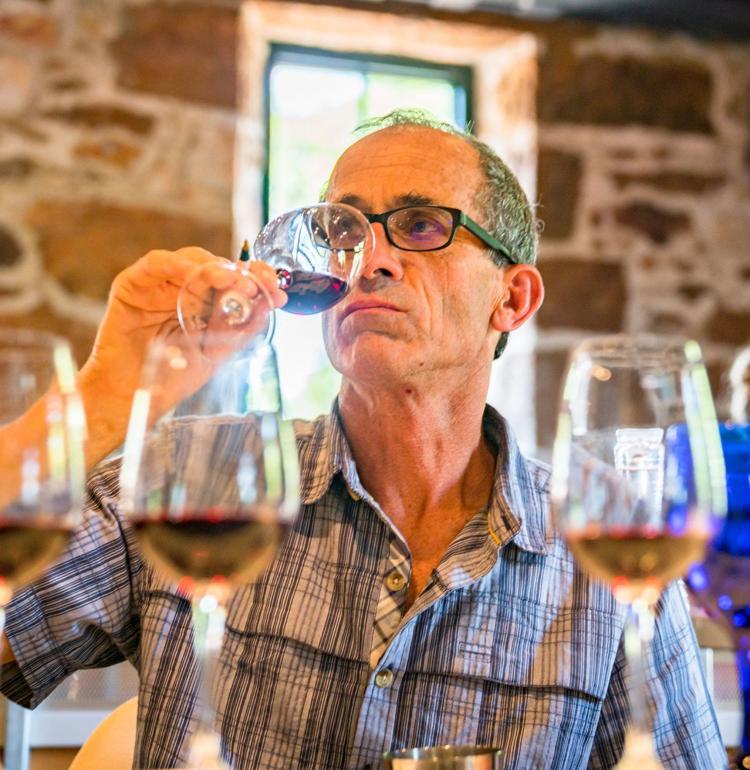 What happened during those growing seasons? A quick recap:
The year 2014 started with drought-like conditions. While the winter was one of the driest on record in California, rains came in early spring quenching the soils. The long period of drought continued to affect the vineyards, however, and the growing season began two weeks earlier than usual and progressed on this accelerated schedule to harvest.
The following year started warmer and drier than normal, and these conditions continued well into April. A cold May reduced fruit set and provided the first signs of a lighter crop for 2015. While ripening took its time, the harvest was still one of the earliest on record, and late season heat waves caused fruit to be brought in earlier than expected.
Overall, panelists noticed more acidity in the 2014s, and more density and tannins in the 2015s.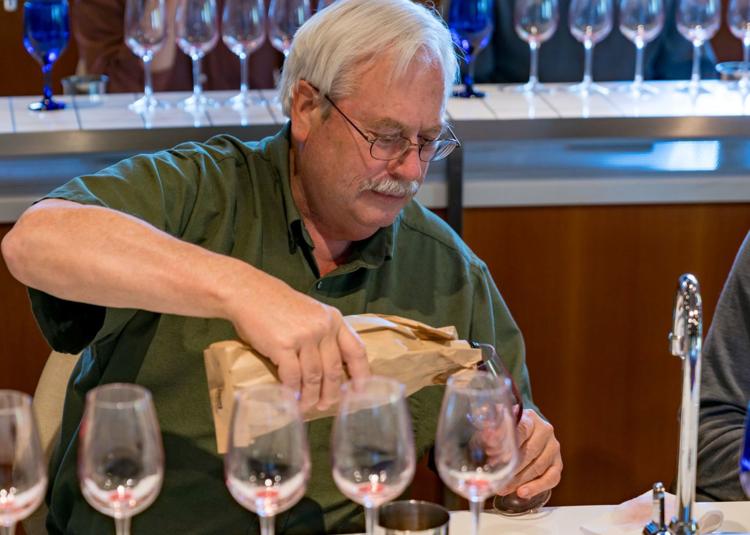 Fans of red wines full of juicy fruit flavors, complexity, and a velvety texture balanced by a refreshing lift of acidity, should seek out producers such as the 2014 Somerston, 2014 St. Supery, 2014 Boyd, 2014 COHO, 2014 Castello di Amorosa, 2014 Sequoia Grove, and the 2015 Whitehall Lane.
Those loving sweet oak-spice complexity with pronounced, ripe fruit flavors may will want to taste one of the favorites of the panel below, in addition to the 2014 Priest Ranch, 2014 Luna, 2015 Ca'Momi and 2015 Textbook.
Panelists rated their favorite wines in each of five flights (three of the 2014 vintage, and two of the 2015).
First-place Merlots
Reynolds Family Winery 2014 Merlot Stags Leap District ($48). Ninety percent merlot and 10 percent cab make up this bold wine with a sweet oak spice nose and dark fruits wrapped around generous tannins brightened by the juicy fruit.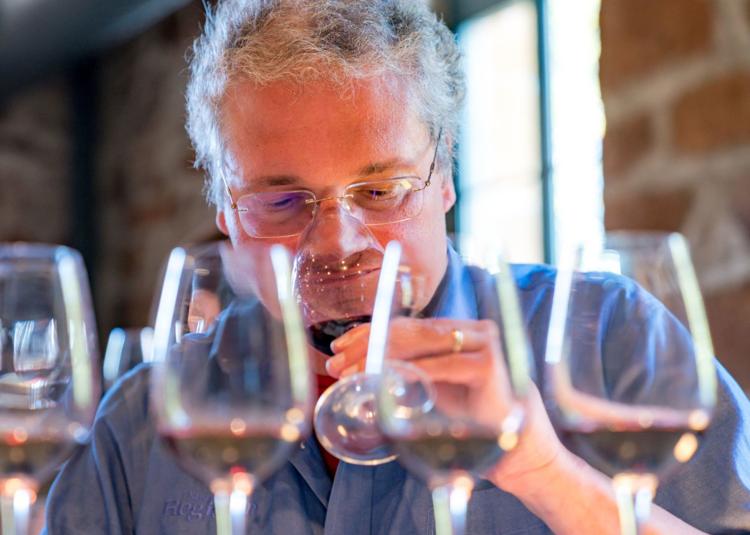 Rombauer Vineyards 2014 Merlot Napa Valley ($35). This wine is all about sweet vanilla spice and dark fruits; a hedonistic style of Merlot.
La Jota Vineyard Co 2014 Merlot Howell Mountain ($85). Sweet vanilla spice is joined by toasty, black pepper spice and a touch of orange peel, giving this high tannin and juicy dark-fruited wine plenty of complexity.
Ballentine Vineyards 2015 Merlot Napa Valley ($35). Pronounced red cherry and plum fruit glide across the palate in a silky wave, bringing in dark toast and sweet oak spice flavors as it winds its way into a rich, full finish.
Trefethen Family Vineyards 2015 Merlot Oak Knoll District ($40). The dark berried, toasty oak flavors of this wine sit on a structured palate of firm tannins giving this wine the feel of a Cabernet Sauvignon — yet the full-bodied, richly textured palate is all Merlot.
Given the pronounced flavors, fruit concentration and serious structure of these Napa Valley Merlots, we tip our hats to Merlot, the great comeback kid.
Catherine Bugue, the Star's tasting panel columnist, loves writing about — and drinking — wine. She is also the co-founder of the Napa Valley Wine Academy in Napa. You can contact Catherine at catbugue@gmail.com. Only wines from Napa Valley Vintner member wineries are accepted and tasted. Many wineries offer local residents discounts on their wines through the Napa Neighbor program, visit napavintners.com/programs and click on Napa Neighbor to learn more.
The business news you need
With a weekly newsletter looking back at local history.