Napa's Cycle for Sight event attracts 2,000 riders for annual charity ride
"Springtime is the best time to ride in the Napa Valley," Cycle for Sight producer Rebecca Kotch says.
Because spring is when she gets almost 2,000 riders from 12 states, ages 14 to 84, to come together to support two powerful causes.
The April 21 event is now in its 11th year and benefits two local charities: the Pathway Home Program for veterans and the Enchanted Hills Camp for the Blind and Visually Impaired.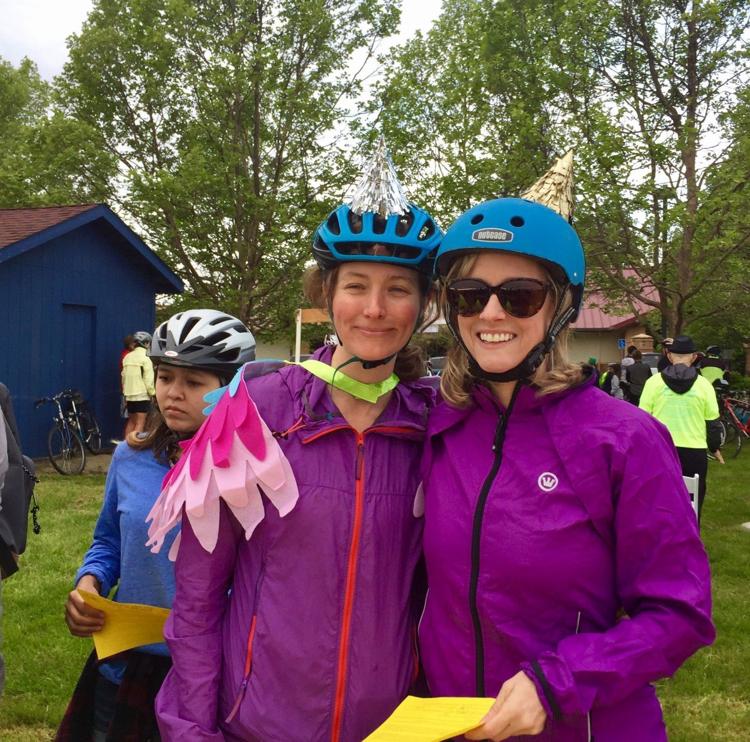 "We've raised over $2 million to benefit these two fantastic non-profits with great need," said Kotch. "That's $200,000 every year. This year, the money is more important than ever because the Pathway Home would like to expand its programs and double the number of veterans they can accommodate, and the Enchanted Hills Camp was heavily damaged by the fires in Napa."
Cycle for Sight was started by the Rotary Club of Napa, and Gary Rose has been leading the charge, Kotch said. You can register online to ride, volunteer or just come to the festival, "which is really a fun thing we take great pride in."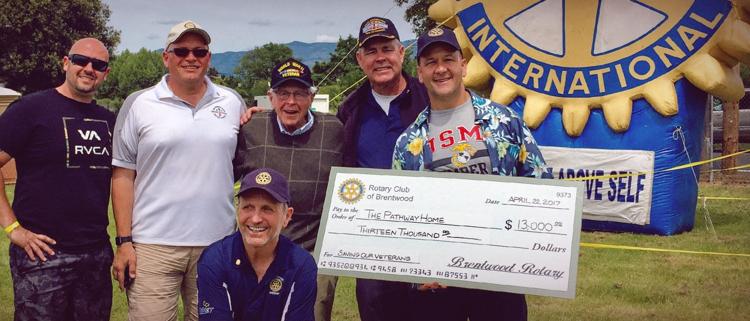 Riders can sign up for a 15-mile ride, the easy family level, a 25-mile ride or a 50-mile ride with climbing and great vistas.
"There's something for everyone," she said. "We get businesses and even have every politician in the area turning out."
Kotch, who is a rider and participates in the event, said, "Cycling is such a fantastic community event. People can come together, ride their bikes and have a great afternoon.
"A marquis aspect of the event is what we call the 'memorial mile'," she said. "It's all the way down the entrance of the Vets Home. For $100 each, people can put up signs in memory of someone, to honor someone, or simply to support the event, whether you are a business or an individual. You really feel an emotional connection when you ride through that."
The rides begin and end at Justin-Siena High School, which also hosts the post-race festival.
"They've been really generous to the event in allowing us to use their space," Kotch noted.
At the post-ride festival, they have 30 different wineries pouring wine, three local Napa Valley restaurants serving food, a silent auction and live music featuring San Francisco band Pride and Joy.
"It's a great way to celebrate your bicycling success with your friends or family," she said.
It's affordable, she said, and you get all that when you sign up for $65 (early bird price available until Feb. 21), or $25 for youth. They love to have families, but if you just want to come out for the festival in the afternoon, you can sign up for that only for $35.
"People are sometimes not sure what this event is for because we are trying to accomplish a lot of things, but primarily it's to give back to the two fantastic entities the ride supports," Kotch explained.
The Pathway Home is an on-property program at the Veterans Home; it's a live-in facility that presently benefits 10 residents. "They're working with veterans and making them feel more connected to the community as they work through their mental, physical and spiritual issues," Kotch said. "We want them to feel as successful in the public arena as they did in the military."
Enchanted Hills is the only camp of its kind in the western United States and provides a once-a-year opportunity for children, adults, and veterans to experience the wonders of nature on a 300-acre camp in the western hills of Napa Valley. It offers cycling and hiking trails, horseback riding, fishing, swimming, and a variety of other activities.
"At Cycle for Sight, you'll see tandem bikes so blind cyclists can participate, and men and women there from the military service either riding bikes or helping as volunteers," said Kotch. She added that people love this event because it's so "real," you're right there with the people the day benefits.
Safety is important, and all riders must wear helmets. The rides are fully supported with SAG vehicles, and all rides have rest stops with food and drink.
"We are definitely looking for volunteers and sponsors," Kotch said. Sign-up information can be found on the event website. People are also welcome to simply make a donation.
About 60 percent of the riders are local and 40 percent from out of town, organizers said. Most of the riders participate in the 50-mile ride.
One of the great things about Cycle for Sight, said Kotch, "is it's homegrown, down-to-earth, and anyone can do it. It's not a race, it's a ride."
Major sponsors for the event are the Rotary Club of Napa and St. Joseph Health Queen of the Valley Medical Center.
Information on the rain-or-shine event and sign-up forms for participants, volunteers and donors are available at cycle4sight.com. Same-day registration is available from 7-9:30 a.m. at the event.