As a cold rain fell on Tuesday morning, the American flag was flying at half mast at St. Helena's American Legion Hall – in honor of the four victims killed Friday at the California Veterans Home in Yountville.
On Friday, former U.S. Army infantryman Albert Wong, 36, held three Pathway Home staff members hostage in a building at the Veterans Home before killing them and then himself. Dead are Dr. Jennifer Gray Golick of St. Helena, Christine Loeber and Dr. Jennifer Gonzales Shushereba and her unborn baby. Wong was a former Pathway Home resident, who was discharged from the program two weeks ago.
A service honoring the victims will be held at 6 p.m. Monday, March 19, at the Napa Valley Performing Arts Center at Lincoln Theater, 100 California Drive in Yountville.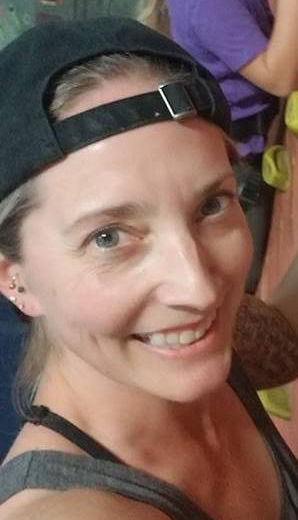 Golick, 42, was the clinical director of The Pathway Home. A Calistoga native, she is survived by her husband Marc and their 8-year-old daughter. She graduated from Calistoga Junior-Senior High School in 1994, studied psychology at UC Davis and earned her master's degree from Sonoma State University.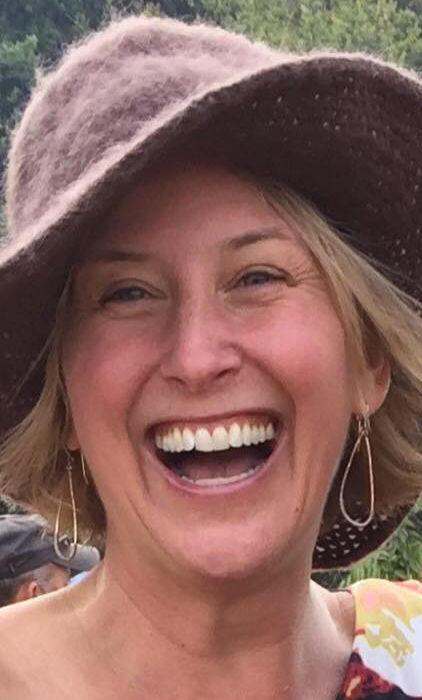 Loeber, 48, was brought on as the executive director in 2016 to help reboot The Pathway Home program, which had a short hiatus due to funding problems. Colleagues called her "passionate" about helping the veterans. Loeber graduated from the Boston College School of Social Work in 2008, earning her master's degree in clinical social work.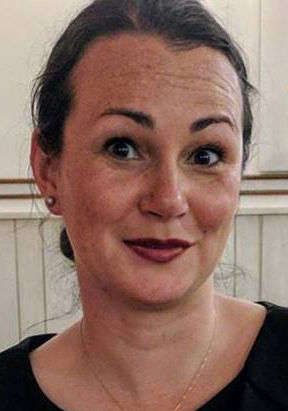 Shushereba, 32, a clinical psychologist with the San Francisco Department of Veterans Affairs Heathcare System, was 26 weeks pregnant. The baby did not survive.
On Monday, Golick's mother and husband held two brief press conferences outside the Golicks' St. Helena home.
Leilani Gray spoke about her daughter, "What a great lady she was and still is in my heart. I still miss her." She added, "I feel sadness throughout my entire body. I woke up yesterday morning crying through my sleep and when I got up I was still crying. I'm still crying inside and will be forever."
Gray said, "I'm just hoping we can get through the next couple of weeks, couple of months and couple of years with as little as possible going on to try to get back to a normal life."
Reading from a prepared statement, Marc Golick said, "It's with an incredibly deep sadness that I mourn the loss of my wife, Dr. Jennifer Golick. She was a very beloved mother, sister, daughter, colleague and friend. We appreciate the outpouring of love and support from our St. Helena community and outlying communities as well. She is missed terribly.
"I'd like to make a firm request to allow us to mourn her tragic passing in private. I make this appeal for privacy only on behalf of my daughter and those close to us while we grieve and heal. Thank you."
Pathway Home a crime scene
On Sunday, The Pathway Home directors announced the remaining military veterans have been moved out of the facility and into temporary housing. They are receiving care from Napa County, the federal Department of Veterans Affairs and other providers, according to Larry Kamer, a volunteer and former board member for the program.
Pathway is an inpatient center for veterans of the Iraq and Afghanistan wars suffering from post-traumatic stress and other disorders. It has been housed inside the Madison Building at the Veterans Home, which remained closed off as a crime scene.
Also on Sunday, the Rev. Amy Denney Zuniga, rector of Grace Episcopal Church, spoke from the pulpit about the tragic incident.
"Looking at the pain and brokenness and tragedy of our world it would be easy to dismiss love — it's not enough. I would submit that love is all we have. One day, strategy and analysis and armaments and insurance and everything else we use to shelter and protect ourselves will fall away, and what will matter is our ability to give and receive love.
" … We humans have have a lot of 'yeah buts' when it comes to God's love," Denney Zuniga said. "One of the biggest ones is that we look around this broken world and we can't possibly believe that God could be a God of love and allow such things to happen. God created a world of goodness, but gave us a choice, and humans have chosen evil, sin, and death so many times that this world is profoundly broken."
She added, "This is what I believe: That the deaths of Jennifer, and Christine, and Jennifer and her baby, and Albert on Friday were not God's will, or a part of God's plan. They were the outcome of a very complex and multi-layered story of the brokenness of this world, of which we are all a part. But God is also a part of that story. God never stops loving, God never stops working, nothing can stop the movement toward transformation, healing, resurrection — God is not done with this story yet. And we are all a part of that story, both the brokenness, and the healing."
On Saturday, St. Helena Mayor Alan Galbraith released the following statement: "The City of St. Helena is devastated by the deaths of the three accomplished professionals at the Veterans Home of California. Our pain is especially acute because one of the victims was an admired resident of our city. Our thoughts and prayers are with the families of Christine Loeber, Jen Golick, and Jennifer Gonzales, their friends, co-workers, the Town of Yountville, and the entire Veterans Home community."
At Tuesday's City Council meeting, Councilmember Paul Dohring thanked first responders and offered St. Helena's "love and prayer" to the Town of Yountville, the Veterans Home community, and the families, friends and co-workers of the victims.
"Having lost my own father and grandmother under similarly tragic circumstances when I was just 7 years old, I am very mindful that mere words cannot match the depth of your sorrow, nor can they heal your wounded hearts," Dohring said. "I know this to be particularly true for a child who has inexplicably lost a mom or a dad at such a young age, like the young one that we had here in St. Helena.
"I can only hope it helps you to know that you are not alone in your grief, that our St. Helena community too has been torn apart, that all across the Napa Valley and beyond, we have cried with you. We've pulled our loved ones even tighter. And you must know that whatever measure of comfort we can provide, we will provide. Whatever portion of sadness that we can share with you to ease your heavy burden, we will gladly bear it. You are not alone."
The day-long standoff began at 10:20 a.m. Friday when Wong attended a farewell party for one of The Pathway Home employees. Wong, who was armed with a rifle, selected Golick, Gonzales Shushereba and Loeber and held them as hostages. He let others go. Their bodies were found shortly before 6 p.m.
Wong exchanged gunfire with the first Napa County Sheriff's deputy to arrive on the scene. Wong was dressed in black and wearing body armor. He holed up in Pathway's Madison Building, known as Building G, on the grounds of the Vets Home. Scores of officers from many area law enforcement agencies surrounded the building.
St. Helena Police Chief Bill Imboden said he sent Officer Todd Heald, one of his two on-duty officers, to Yountville. He was on scene from shortly after the incident began at 10:20 a.m. until 1:45 p.m. Imboden said he called in more officers to help, but by the time they got in, Heald was being released.
An Army spokesman said Wong served in the Army as an infantryman with one tour in Afghanistan from 2011-2012. He received several awards, including the Army Commendation Medal for acts of heroism. He had been treated at The Pathway Home for nearly a year, according to Dorothy Salmon, chair of The Pathway Home Board of Directors. Wong was discharged from the program two weeks ago.
Editor's Note: Most of this information was compiled from reports in the Napa Valley Register over the past few days.