There are a lot of positives that Tito Fuentes Jr. took away from watching Scott Harkin, a 6-foot-2, 210-pound pitcher at the California Winter League in Palm Springs.
"He did what a pitcher needs to do – keep the batters off balance," said Fuentes, the manager of the Napa Silverados, an expansion franchise that will play in the Pacific Association of Professional Baseball Clubs starting in May. "His command was there. He has good velocity. He has control. He has an idea and good feel on the mound.
"I see him as a smart pitcher, an experienced pitcher with a lot of credibility."
Harkin, a Pleasant Hill native and the first player signed to a contract by the Silverados, will be the team's opening day starter on May 31, Fuentes said. Napa opens its inaugural season in the independent minor league against the San Rafael Pacifics at Napa Valley College's Storm Field.
Harkin will wear No. 29 for the Silverados.
"I'm pretty humbled and honored, because they could have picked anybody, to make them their first franchise player in history," Harkin, 26, said in an interview. "I'm excited. It seems just like the right place."
Harkin pitched for the Canada A's during the California Winter League, which allows for professional teams to scout and evaluate prospective players in January and February. Harkin was 1-2 with a 4.11 earned run average in five games, all starts. He struck out 30 and walked just two batters in 17 innings. He also gave up 19 hits.
He throws five pitches (four-seam fastball, two-seam fastball, curveball, slider, change-up) and was throwing between 89-94 mph at the winter league.
"This is the first step. This is a franchise moment," said Bruce Johnston, the Silverados' owner, president and general manager. "He's going to be the only person that's the first player we ever signed. We've got very, very high hopes."
The California Winter League has 10 teams, with two divisions.
The Silverados still have to a roster to put together, but Fuentes already projects Harkin to lead the staff.
"From what we saw, he was dominating, he was hard to hit," said Fuentes. "He's the No. 1 in the rotation. I'm looking forward to May 31, to have him be on the mound the first day."
Megan Castellucci, the Silverados' assistant general manager who is putting together a 22-player roster with Fuentes, was also impressed with Harkin's performance at the winter league.
"He was consistent. He works fast. And that's what you want from your No. 1," said Castellucci.
Harkin pitched for the Tochigi Golden Braves in the Baseball Challenge League in Japan last year.
"As a starter, I got to throw over 150 innings," he said.
Harkin graduated in 2009 from Casa Grande High School-Petaluma.
He played shortstop for two years at Diablo Valley College – which at the time was led by coach Mike Neu, a Vintage High School graduate – and then transferred to Loyola Marymount. He played his final college season at Sonoma State in 2013. He graduated from Sonoma State with a degree in sociology.
Harkin signed a free agent contract as a pitcher with the Milwaukee Brewers in 2013. He spent the 2013 season in the Arizona League with the Brewers, compiling a 2-0 record and 1.08 earned run average in 13 appearances.
He was with the Gateway Grizzles and Southern Illinois Minors of the independent Frontier League in 2015. He was 2-3 with a 3.73 ERA in 22 games for Gateway and was 1-2 with a 4.20 ERA in 12 games for Southern Illinois.
Harkin was the Big 8 Conference Player of the Year at Diablo Valley.
The Pacific Association of Professional Baseball Clubs is an independent league, based in Northern California, and was founded in 2013. The league is not affiliated with major league teams. The Vallejo Admirals, Sonoma Stompers, Pittsburg Diamonds and Martinez Clippers are also in the league.
Each team plays an 80-game regular-season schedule, with the season running from late May through Aug. 31. Forty of those games are home games.
The league tryout camp and draft will be held on April 21 at Albert Park in San Rafael.
The Silverados will open their inaugural season on May 31 in a game against the San Rafael Pacifics at Napa Valley College.
Three more signed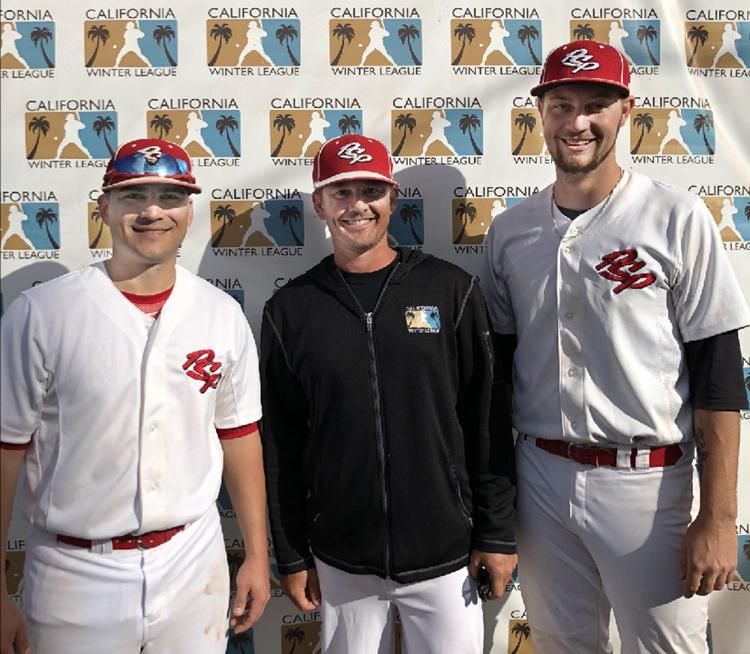 Taylor Grace, Tyler Sharp and Steven Baker have signed contracts with the Silverados, Castellucci announced last week. All three played for the Palm Springs Power in the California Winter League in January and February.
Grace batted .414 (12-for-29) with a double, home run and five RBIs for the Palm Springs Power.
Sharp appeared in 15 games and was 1-2 with a 1.72 earned run average. In 24 1⁄3 innings, he allowed 31 hits, nine runs (six earned), struck out 21 and walked eight.
Baker pitched in six games and made one start. He was 1-0 with a 0.87 ERA in eight innings.
Grace is a third baseman from Rancho Cucamonga, Calif., and played for Citrus Community College for two seasons. He batted .336 with nine doubles, three home runs and 23 RBIs his freshman season. He batted .400 with 62 hits, including 15 doubles, and had 24 RBIs as a sophomore.
He went on to play for Michigan State for two seasons.
"At every level he has ever played at, he has been the best hitter in my lineup. He is consistent and takes good at bats. He comes to the ballpark every day to win," Palm Springs Power manager Casey Dill said in a press release.
"We expect (Grace) to bring a lot of energy to our team," Fuentes said in a press release.
"I would like to thank the Napa Silverados for allowing me to further my baseball career and I look forward to this upcoming season," said Grace.
Sharp, a 6-foot-7 right-hander from South Lake Tahoe, pitched for two years at Yuba College-Linda and two years at the University of Antelope Valley.
"Tyler Sharp is a big, physical pitcher," Dill said. "He threw a lot of innings in college. He threw every day in the winter league. His ability to throw the ball every day and not lose his velocity or effectiveness is huge."
"He shows a lot of good mound presence and his size is going to be intimidating on the hill. We are excited to further his baseball career," said Fuentes.
"I am beyond grateful to be furthering my baseball career with the Napa Silverados and I am looking forward to the 2018 season," said Sharp.
Sharp was 4-4 with a 2.18 ERA in 18 appearances (seven starts) his freshman season at Yuba. He threw 57 2/3 innings.
He was 5-3 with a 3.13 ERA in 15 appearances (14 starts) as a sophomore. He threw 72 innings.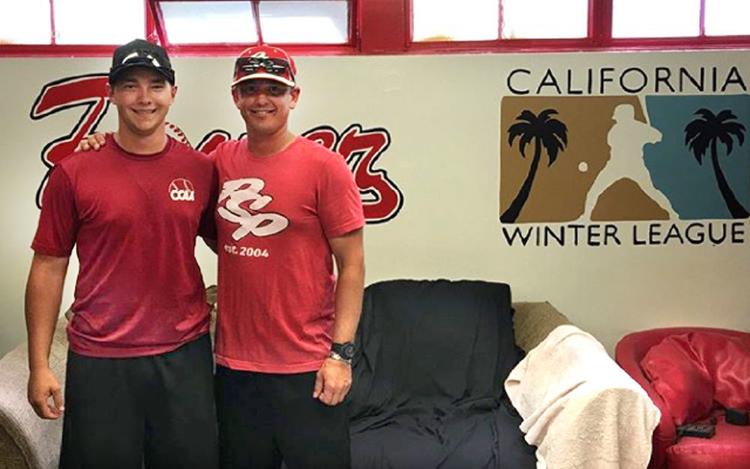 Sharp pitched for the University of Antelope Valley his last two years of college.
Baker is from Truckee and played one year at the College of Marin-Kentfield. He was 7-2 in 14 appearances (12 starts) with a 4.32 ERA as a sophomore.
He earned honorable mention All-California Collegiate Athletic Association honors as a senior at Chico State.
"He is capable of coming out of the bullpen, but he can also start. He is a fierce competitor and knows how to win," Dill said.
"He looks like he will be a force to be reckoned with," said Fuentes.
"I am extremely excited to be a part of the spring roster for the Napa Silverados and their first season in the Pacific Association," said Baker.