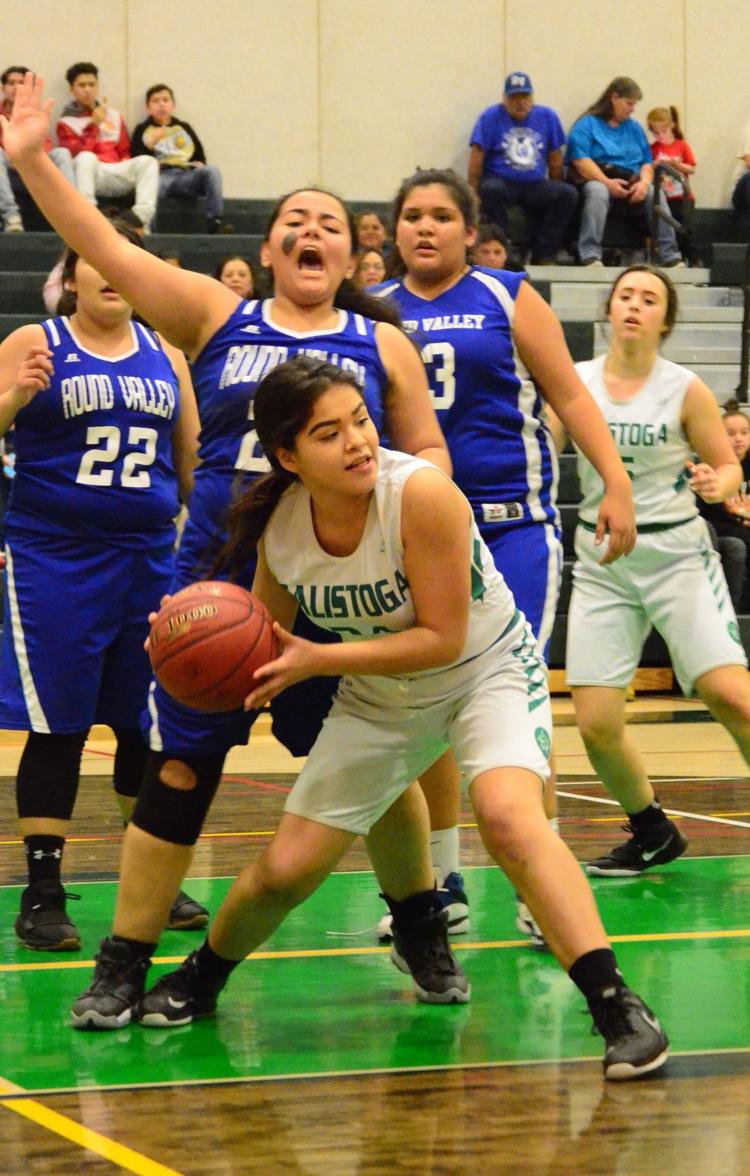 The Calistoga High varsity girls basketball team is off to a perfect start in North Central League III play.
The Wildcats (11-4 overall, 3-0 NCL III) won Tuesday's away game at Mendocino 33-29.
Last week, they reeled off two confident wins to open the league campaign, downing Anderson Valley, 63-22, Tuesday on the road, and Round Valley 57-22 at home on Friday.
Individual statistics and results from Wednesday's marquee matchup at Laytonville (12-3 overall, 4-0 NCL III) were unavailable at print deadline.
College Men's Basketball
Pacific Union College has been on a roll lately, reeling off four straight wins.
The Pioneers beat Benedictine University at Mesa, 77-66, last Thursday. They beat Embry-Riddle, 82-79, on Saturday in Prescott. On Monday, they downed UC Santa Cruz, 83-74, in their return to Angwin after the two-game trip to Arizona.
Chris Camper scored 25 points and had six rebounds and two steals to lead the Pioneers (6-8 overall, 3-2 California Pacific Conference) against Benedictine.
Brandon Franklin (16 points, eight rebounds), Joseph Scott (10 points), Noel Briones (seven points, two steals), Rae Hubbard (seven points, two assists), Devon Pinnock (six points, two steals), Jayson Marquez (four points, three assists, two steals), and Dreymon Jones (three rebounds) also helped in the win.
Scott scored 20 points and had three assists in the game against Embry-Riddle.
The Pioneers also got help from Briones (16 points, six rebounds), Marquez (12 points, six rebounds, three steals, two assists), Hubbard (11 points, four rebounds), Camper (seven points), Pinnock (four steals, three points), Jeremiah Blandin (four points, four rebounds), and Franklin (four assists, three rebounds).
Against the Banana Slugs, five players scored in double-figures, led by Camper's 17 points (7 of 13 shooting), five rebounds and three assists. With 15:09 left in the game, PUC went on a 22-6 run to seize control.
Also contributing to win were Blandin (14 points, seven rebounds), Jones (12 points, two rebounds), Marquez (11 points, three rebounds, two assists), and Hubbard (10 points).
PUC travels to Vallejo Thursday for a rematch of last year's CalPac championship, facing Cal State Maritime. The winner will move into third place in the conference standings. Tip-off is 7:30 p.m.
Auto Racing
Abreu second at Lucas Oil Chili Bowl Nationals
St. Helena native Rico Abreu finished second in the "A" Feature race of the 32nd annual Lucas Oil Chili Bowl Nationals presented by General Tire in Tulsa, Oklahoma on Saturday.
The 55-lap race, held at the quarter-mile clay oval at the Tulsa Expo Raceway, was won by Christopher Bell. Bell won by 3.162 seconds over Abreu.