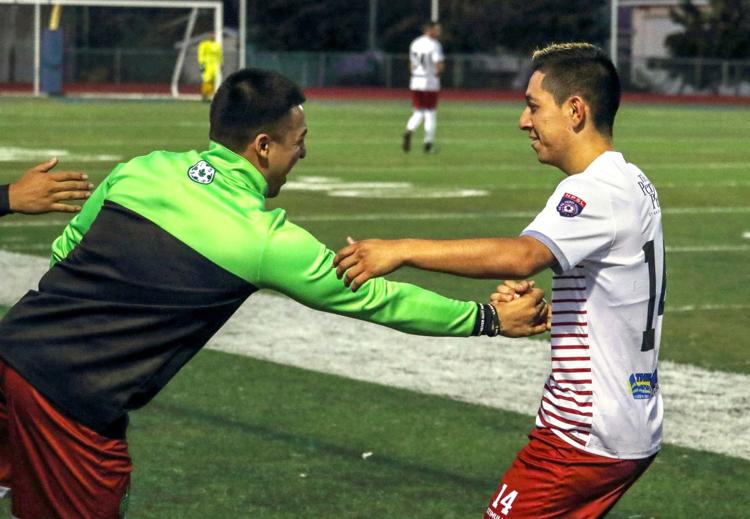 In an entertaining, emotional and electrifying National Premier Soccer League match, Napa Valley 1839 FC blanked visiting FC Davis 3-0 Saturday night at Justin-Siena's Dodd Stadium.
The fans in attendance witnessed a tough Golden Gate Conference battle in which both sides were required a victory to remain in a position to enter the NPSL postseason.
Napa Valley (4-6-1) avenged a 2-0 road loss two months before at Aggie Stadium on the UC Davis campus and is now in fifth place with 13 points, one behind fourth-place FC Davis (3-3-5).
"It was a well fought-out game, physical and emotional. The fact that we were able to give our fans a victory makes us feel good." said 1839 FC defender Marco Reyes, who scored his first goal for the club. "Scoring was amazing, but being able to help my team secure the win is what matters most. We have to continue this momentum to keep fighting for a playoff spot."
It didn't take long for the locals to celebrate.
Napa Valley set the tone early on by pressuring the FC Davis back line and controlling the midfield.
Bryan Marin, a 2011 St. Helena High graduate who had missed the first game against FC Davis while sidelined by an injury, was fouled in the FC Davis goal box and awarded a penalty kick. Francisco Mendoza put the ball in the back of the net just six minutes into the match.
The home crowd erupted again just five minutes later with chants of "Pancho" after Mendoza took a free kick from 30 yards out that just got past FC Davis goalkeeper Kris Schultz.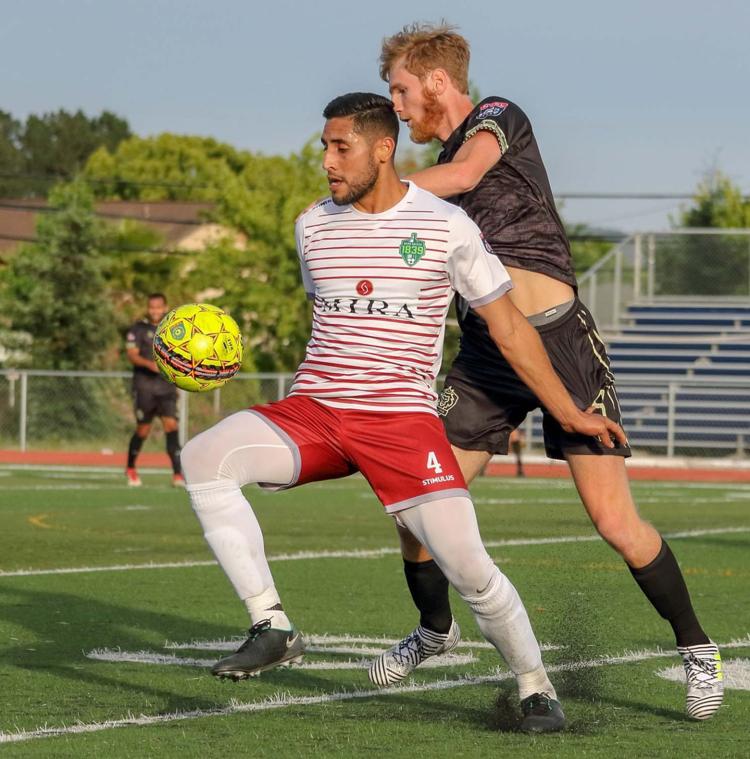 Napa Valley controlled the remainder of the half with great connection in the midfield between Nomialay Hashim and new signee Jorge Lua.
The visitors had a chance to cut the lead in half just before halftime, but FC Davis saw its opportunity cleared away by 1839 FC defender Keagan Angevin took its 2-0 lead into the intermission.
Entering the second half, neither side saw any changes, but strong play from FC Davis midfielder Andisheh Bagheri helped create chances. However, a cross went untouched by the FC Davis forwards in the 67th minute, bringing a sigh of relief to 1839 FC goalkeeper Javier Valdez and the home crowd.
Napa Valley made its first substitution in the 75th minute. Five minutes later, Mendoza assisted a Marco Reyes goal to seal the victory.
Davis threatened to get on the board in the 88th minute with a strong shot, but Valdez deflected it onto the post to preserve his third clean sheet of the season.
Napa Valley will continue its playoff hunt this Saturday at 7:30 p.m. against the sixth-place East Bay Stompers (3-5-3) at CSU East Bay's Pioneer Stadium in Hayward.
The teams 1839 FC will host next, third-place Sonoma Sol on June 23 and second-place CD Aguiluchos USA on June 30, square off this Saturday at Casa Grande High in Petaluma.