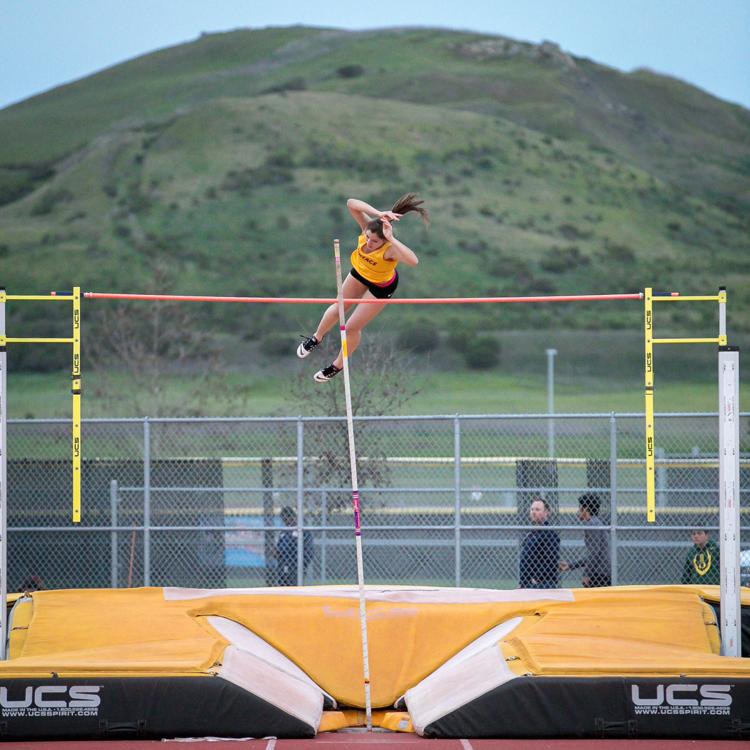 AMERICAN CANYON – In the second year of its revival, the Napa Valley Invitational featured hundreds of track and field athletes from American Canyon, Calistoga, Justin-Siena, Napa, St. Helena and Vintage High Schools competing head to head.
Napa High head coach Kam Jones was the driving force behind reviving the meet last year.
"First and foremost, the whole purpose of us getting this Napa Valley Invitational up and running again has to do with trying to build a track and field culture in this Valley," he said. "We're trying to draw more kids into track and field because it hasn't been that popular.
"It's also a great opportunity for all the schools to come together. With the new league next year, we're going to be seeing each other a lot more, but in this meet we wanted to make it fun and social for everyone. We have some new events you don't normally see, like co-ed relays and other relays where teams can combine together."
The meet began under sunny skies and comfortable temperatures at American Canyon High School on Friday, but it would be several hours later before the meet would conclude under the lights with chilly temperatures. Not only were there six high schools, but also girls and boys varsity and frosh-soph teams.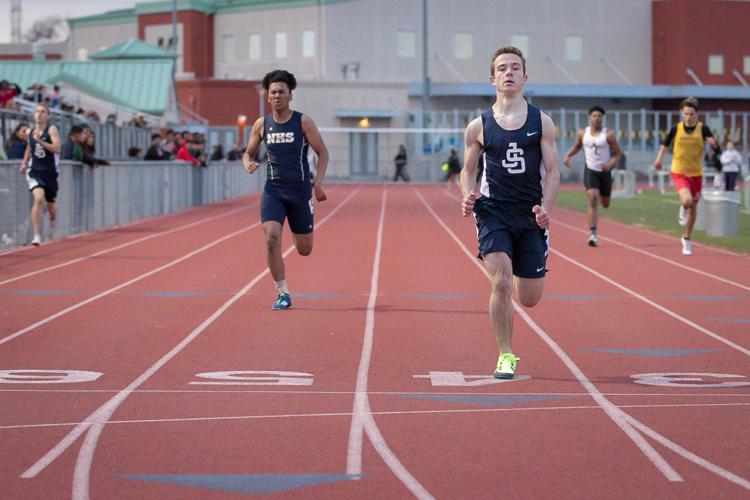 "This meet is not necessarily important to just one school," Calistoga High head coach Louise Owens said, "it's important to all of them, because it brings together kids throughout the Valley. We're really appreciative of Kam Jones bringing this meet back. Our kids had a ton of fun last year and they couldn't wait for it to come around again this year. Our kids like to go up against the bigger schools and there's a lot of competition here. It gives them a little more of a push so when we go to our league meets; things seem a little easier.
"This is our first meet for the season, so our athletes are looking for a baseline so we can see where we are. For lot of my kids, this is their first meet ever, so they're really excited."
Vintage head coach Brian Pruyn said the meet was more about evaluating his athletes outside of the events themselves.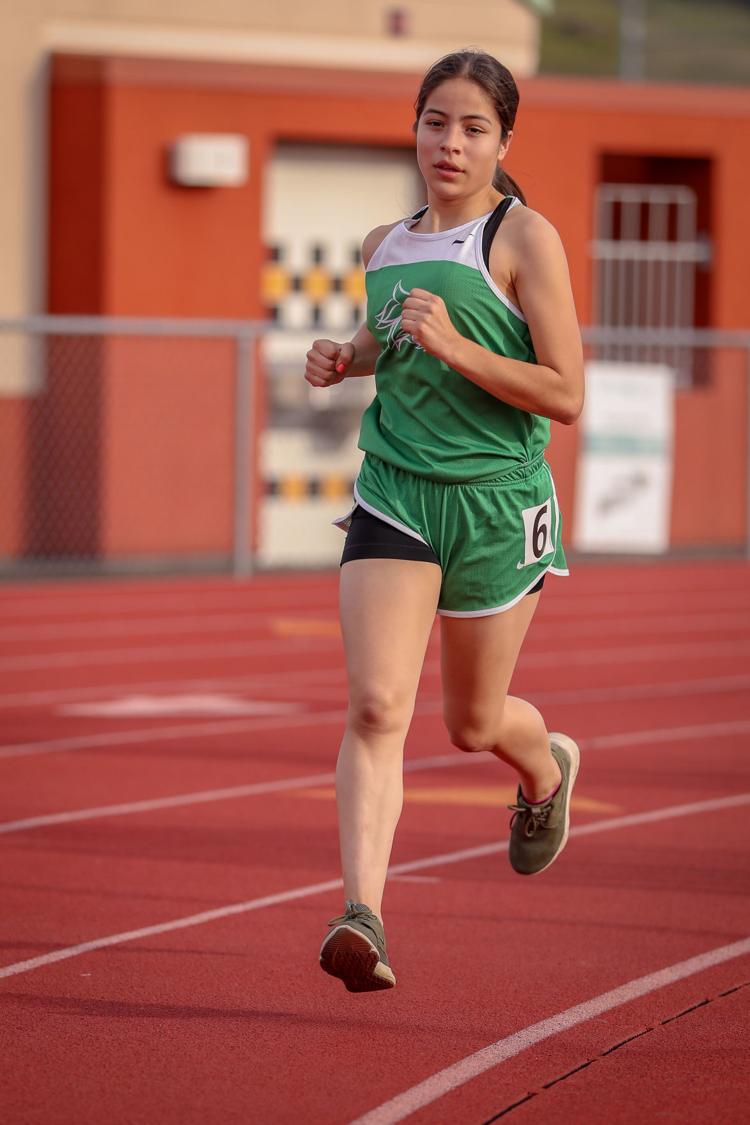 "Finishes aren't that important today. We're just sitting back and watching the kids monitor themselves, warm up and compete," he said. "Big meets like this are a chance for them to compete successfully, or get overwhelmed and forget all the basics that we taught them throughout practices.
"It's just kind of a chance for them to learn who they are as athletes, and a chance for the coaches to learn who they are as well. We're still trying to see who is going to shine this year. Last year we had a lot of superstars, especially on the boys side, whereas this year we have a lot of talent but nobody has really stepped up to be those team leaders we are looking for yet. Connor Free in the discus and Megan Kuehl in the pole vault are really strong contenders for us."
One head coach who was extra busy right up to the bitter end, around 8:30 p.m., was St. Helena's David Pauls, who served as starter for all the running events.
"I'm a little tired this morning," he chuckled. "Normally a meet doesn't go five, six hours. But with that many schools and some additional events, it took more time than it would usually."
Pauls is also the starter for the Saints' home meets and the Coastal Mountain Conference Championships.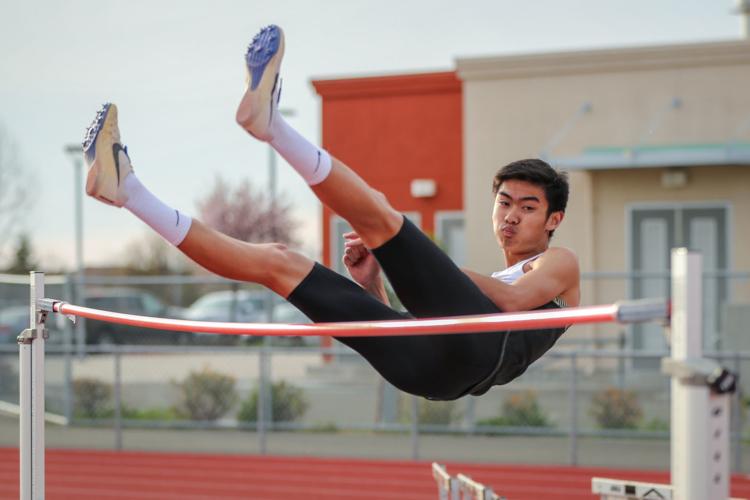 "We're all in different leagues and this reminds us that we are all a part of the same Valley," he added. "This brings us all together. I think my kids like the challenge of going up against the bigger schools because our league is so small. This is our first meet and it's been hard to get in a lot of quality practices with the weather recently. For a lot of my young athletes, this was their first-ever meet."
Pauls said the Saints' goal is to challenge for the CMC title.
"Our girls team is up in numbers by quite a bit from last year and the boys team is the defending league champion, so we'll see if they can put it all together again this year," he said.
American Canyon head coach Brad Rowell said the meet's dynamic was different this year.
"We really enjoy this meet," he said. "Last year, it was the end of the season so we knew which events our athletes should compete in. This year, because it's early in the season, this is more of a warm-up. Knowing we will compete against these schools next year, you can kind of get an idea what you are up against. But it's early, so we are not going to see the kind of performances today we would have seen later in the season.
"We like seeing more competition than what we would see in our league – especially in field events, where we don't have a lot of competition. Of course, Napa and Vintage have tons of athletes."
He likes the Wolves' chances in their last season of Solano County Athletic Conference and CIF Sac-Joaquin Section competition before joining the North Coast Section in the new Vine Valley Athletic League next year.
"It will be between us and Vanden for our league championships this year," he said.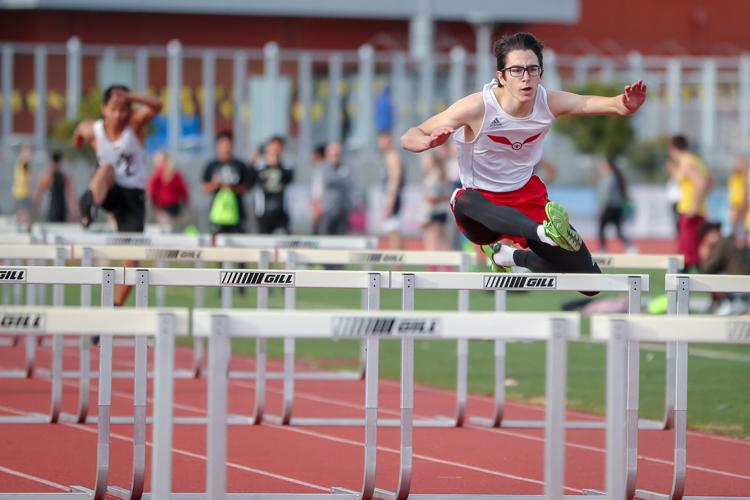 Tracy Martin, who was coaching Justin-Siena for head coach Spencer Joske, said the meet was all about gaining experience in the Braves' first meet of the season.
"We want everyone to hear the gun, feel the distances and get some actual competition," she said. "This is a chance for them to see what a meet feels like, get their feet wet and see what they can do in meet conditions. Track and field is one of the things our school does well because we're lucky to have top athletes who are not all in the same event. That allows us to compete with the bigger schools. We won't be afraid of anyone going forward.
"We have some exciting seniors this year, and also some great youngsters. Our 4x100 relay girls won today, and we have a great team there led by Kendall Martin. Our 4x100 boys team will also be very strong when everyone is healthy. Landon Mispagel, who won the hurdles today, is going to be one of the top hurdlers in the league. Kendall Martin, who won the girls hurdles today, will also be one of the best in the league. Hannah Chau, who won the mile today and finished second in the 800, is also going to be great for us."
Jones had some final thoughts on the six-team meet.
"We would rather have a meet like this later in the season, but it wasn't possible to schedule with six teams involved. We're going to work on the timing for next year when St. Helena will host the meet," he said.
Jones noted that while Justin-Siena has a track around its football field, it's only six lanes wide, which would not be suitable for big events like the Napa Valley Invitational.
"We would love to host it in Napa, but we don't really have the facilities here. That can change if we can grow the sport in popularity, then the resources will come," he said. "Vintage and Napa are becoming one of the bigger programs on campus along with football, so hopefully, we will see a stadium with a track around it in Napa sometime soon."
Complete results of the meet were not available at press time, but will be published by the Napa Valley Register as soon as they are.