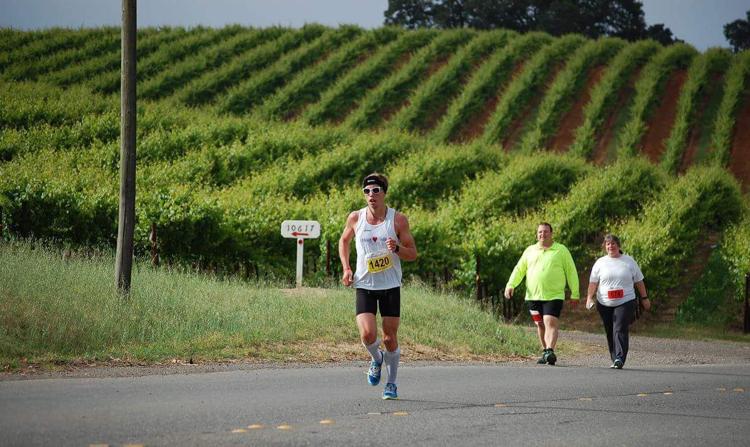 Vojta Ripa has never run the Kaiser Permanente Napa Valley Marathon, but he has heard good things about the race.
He has also been on the event's website, www.napavalleymarathon.org, where he has been able to gather additional information about the 26.2-mile race from Calistoga to Napa.
"Napa is just beautiful," Ripa said in a telephone interview from Santa Rosa, where he lives and works. "And it's a fast course. I'm excited for it. I know the area a little bit."
Officials of the Napa Valley Marathon, which is now in its 40th year, announced that Ripa is one of the men's elites for the March 4 race. It starts at 7 a.m. from Rosedale Road and the Silverado Trail in Calistoga and follows a point-to-point route to the finish line in the front parking lot area at Vintage High School, off Trower Avenue.
Ripa has a personal record time of 2 hours, 36 minutes, 21 seconds, which he achieved at the California International Marathon in 2016. He has additional experience at the race distance, having run the Santa Rosa Marathon twice, along with the Boston Marathon and Big Sur Marathon.
"The marathon is always full of surprises," he said. "I would love to get a PR on that course. It's definitely a possibility. I'm just going to run my race and we'll see what happens."
Ripa was born in Liberec, Czech Republic, and moved to the United States when he was 10 years old. He ran both cross country and track at Healdsburg High School, Santa Rosa Junior College and Cal State Stanislaus.
He graduated from Healdsburg in 2008 and earned a degree in computer science from Stanislaus in 2012. He works for Sonic Internet in products and services support.
Ripa, a member of Empire Runners, said his training and preparation over the last eight weeks has gone very well.
"I'm feeling good about it. I haven't had any injuries," he said. "I think I'm ready to run a good time. Under 2:40 would be a good time – somewhere in that range."
Ripa's goal is also to try and be among the top finishers.
"A top-5 would be a great spot to shoot for," he said. "But if I can squeeze into the top three or, who knows, even win the race somehow, that would be incredible.
"An even pace is what you are ideally shooting for. Also, I don't want to start out too fast, just so I have a little bit more to conserve at the end when I'm tired."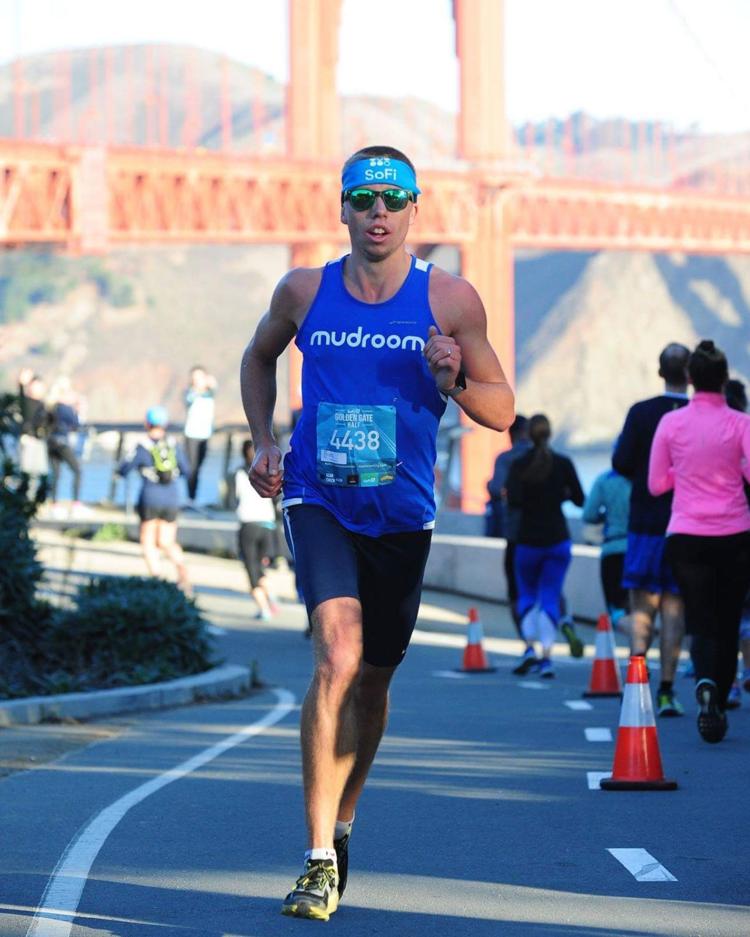 He ran 1:14:20 at the Kaiser Permanente San Francisco Half Marathon on Feb. 4.
"That was kind of a good confidence race," said Ripa, 28. "Right now I'm feeling good about it. I feel like I've done enough training to get me ready for a good time. But I guess we'll see how I'm feeling on race day.
"There's so many things that could go wrong in such a long race like that, as far as like cramps and dehydration and all kinds of things. You just have to be careful."
The race is sanctioned by USA Track & Field. This year's race is also the Road Runners Club of America National Marathon Championships and is part of the RRCA Championship Event Series for the marathon distance. This is the 60th year of the RRCA.
Race day is also the day that Ripa and his wife Hillary's daughter, Hadley, turns a year old.
"It will be a special day in that sense," he said.