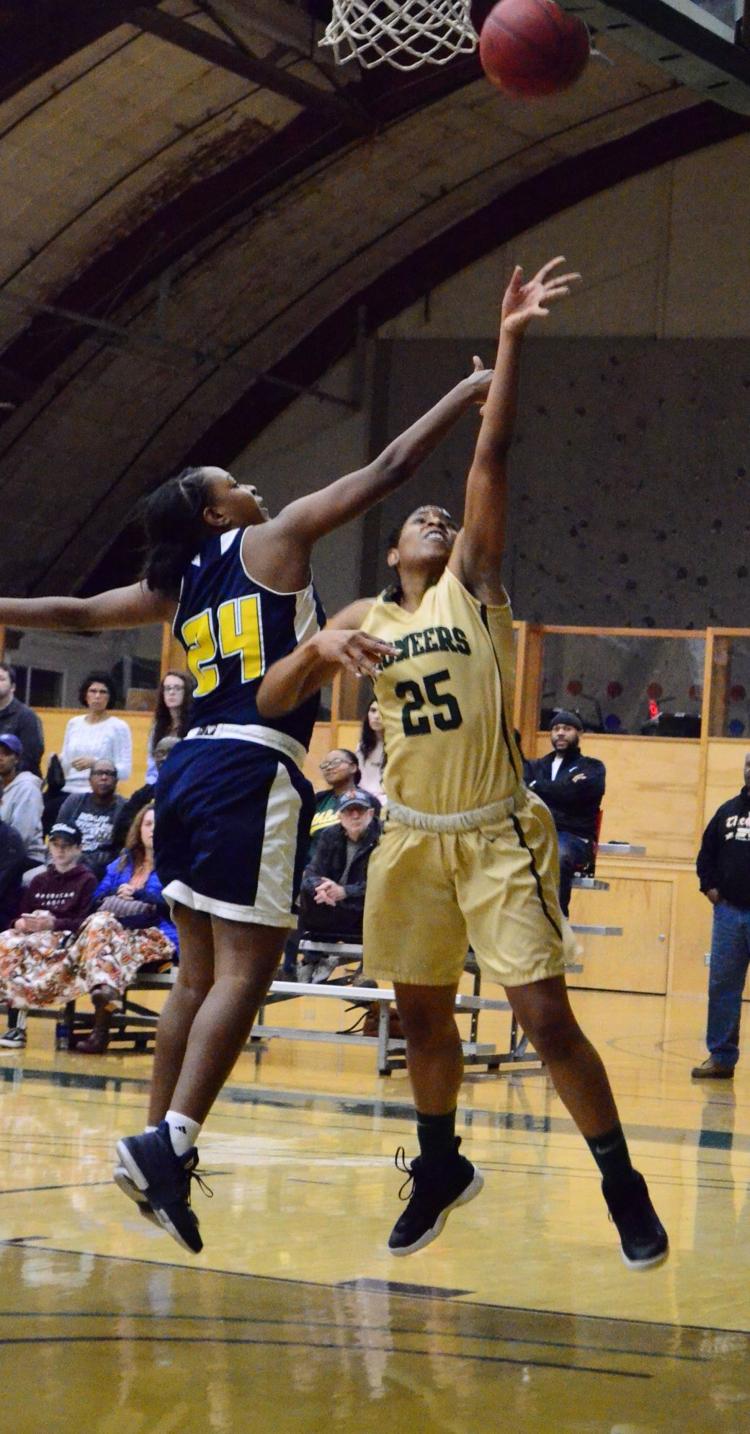 ANGWIN — The Pacific Union College women's Basketball attempted a valiant second half comeback Saturday evening but fell short, falling to La Sierra University 82-74.
PUC out-shot and out-rebounded the Golden Eagles, but 36 turnovers spelled the end for the hosting Pioneers (1-8 overall, 0-3 California Pacific Conference).
"I am proud of the girls and how they fought," Pacific Union coach George Glover Jr. said. "They had to come back down from 15 twice and we were really competitive all game."
The Golden Eagles took the lead early and never relinquished their advantage, though the Pioneers came within three points multiple times during the contest.
Pacific Union was led by a strong showing from Dominique Gordon, as the junior forward from Antioch scored a team-high 19 points while grabbing 11 rebounds for a double-double.
"I was impressed with how Dominique attacked the basket," Glover Jr. said. "She was extremely aggressive and was engaged the whole night. One thing we preached this week was giving her space to go to work and tonight the space was there for her. She looked really comfortable tonight."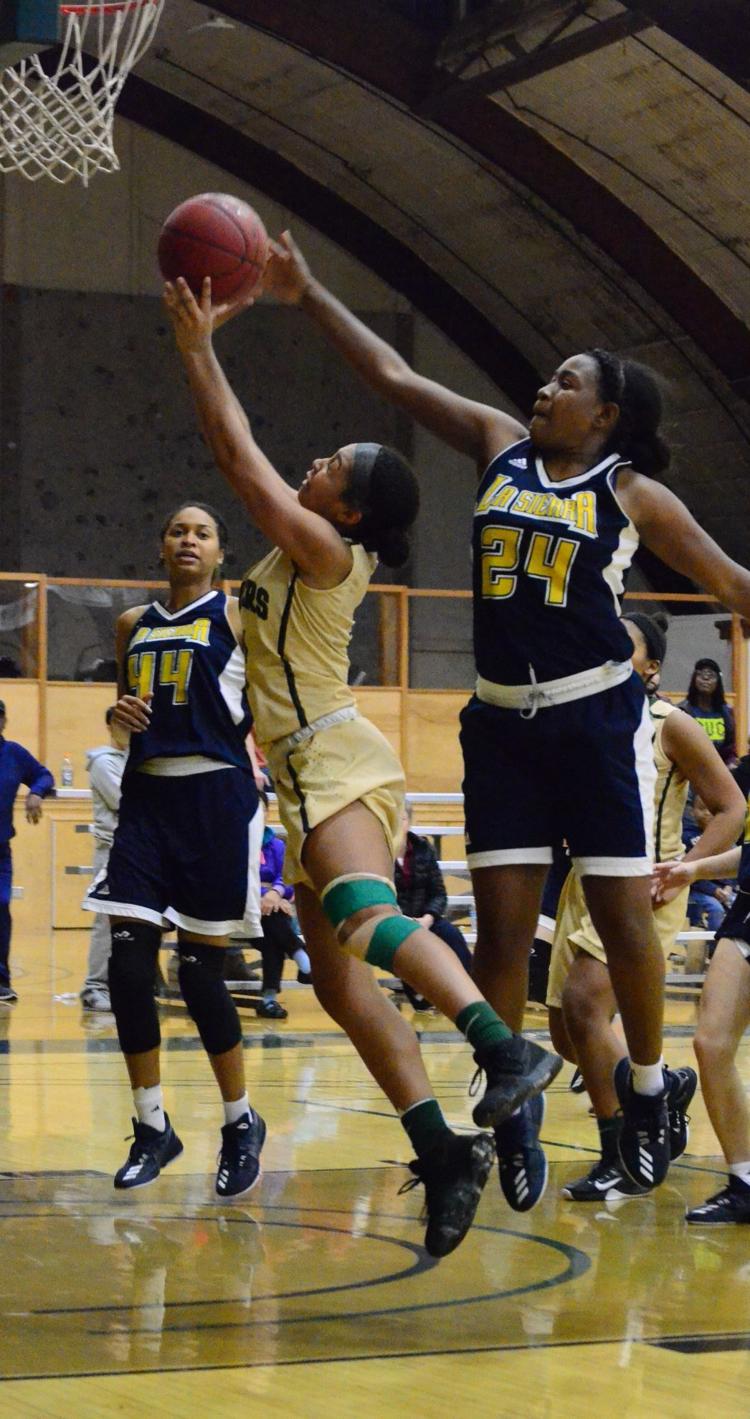 La Sierra's 6-foot-3 center Alexis Davis was an early focal point for the visitors, but suffered an injury in the first quarter, sidelining her for half of the game.
The hosts were down 23-13 after the first quarter, but got a jolt of energy in the second frame.
Without Davis, the Pioneers were more able to attack the basket from multiple positions and closed the gap to just three points at halftime.
"We threw a defense at them at the last minute that we haven't practiced a lot," Glover Jr. said. "It got us a lot of rebounds and turnovers out of it. I was really pleased on how they implemented the new defense."
The Golden Eagles bounced their lead back to 15 points at the end of the third quarter courtesy of some volume shooting from Elsie Mejia. The shooting guard from Los Angeles scored a game-high 21 points on 6 of 16 shooting while hitting five shots from beyond the 3-point line.
The Pioneers started to come alive again in the fourth quarter, as the hosts whittled away the visitor's lead. Pacific Union got within nine with five minutes left and, again less than two minutes later, had shrunk the margin to only three points. The Pioneers didn't get any closer, though as a big 3-pointer from Mejia and turnovers on the offensive end stifled the comeback.
"There were a lot of positives tonight. We out-rebounded our opponent and shot a great shooting percentage on the 2-point and 3-point shots. Even from the free throw line we were solid," Glover Jr. said. "What hurt us today was 36 turnovers and that was a negative of the whole game."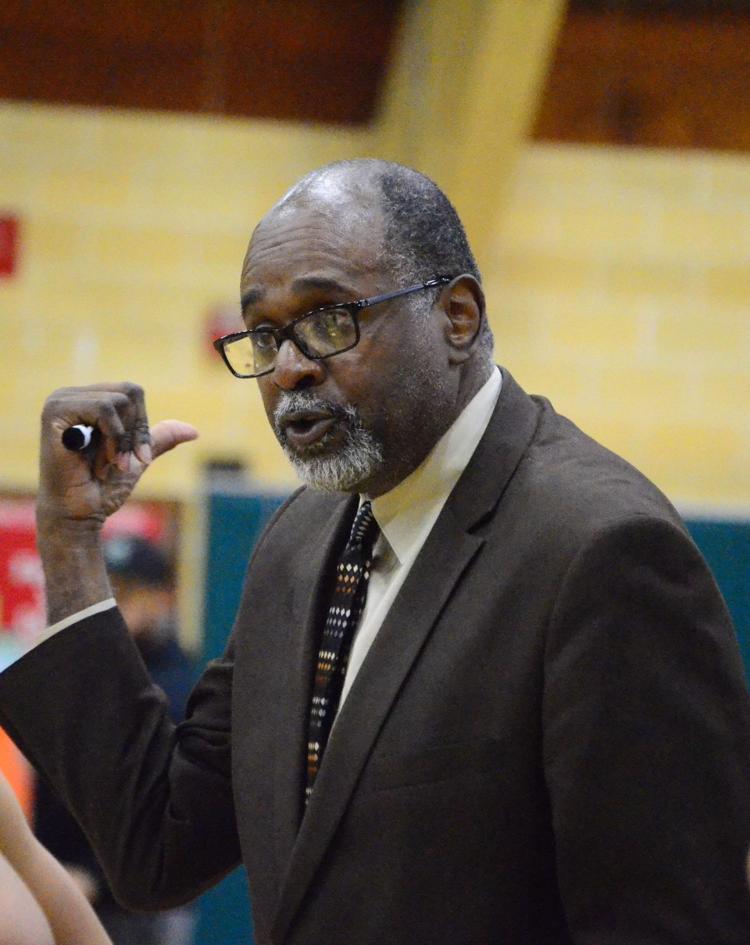 Pacific Union is young and has many building blocks to grow with, and Imari Clinton was just one of those examples Saturday. The sophomore guard from Mill Creek, Washington scored 19 points while pulling down five rebounds and nabbed four steals.
"Imari Clinton started hitting her 3's and she shoots in a rhythm," Glover Jr. noted. "So when she starts hitting them in a row it allowed us to get back into the game."
Also showing promise for the Pioneers was Kylie Beal, as the freshmen guard from Garden Grove, California scored 14 and shot 3 of 7 beyond the 3-point line.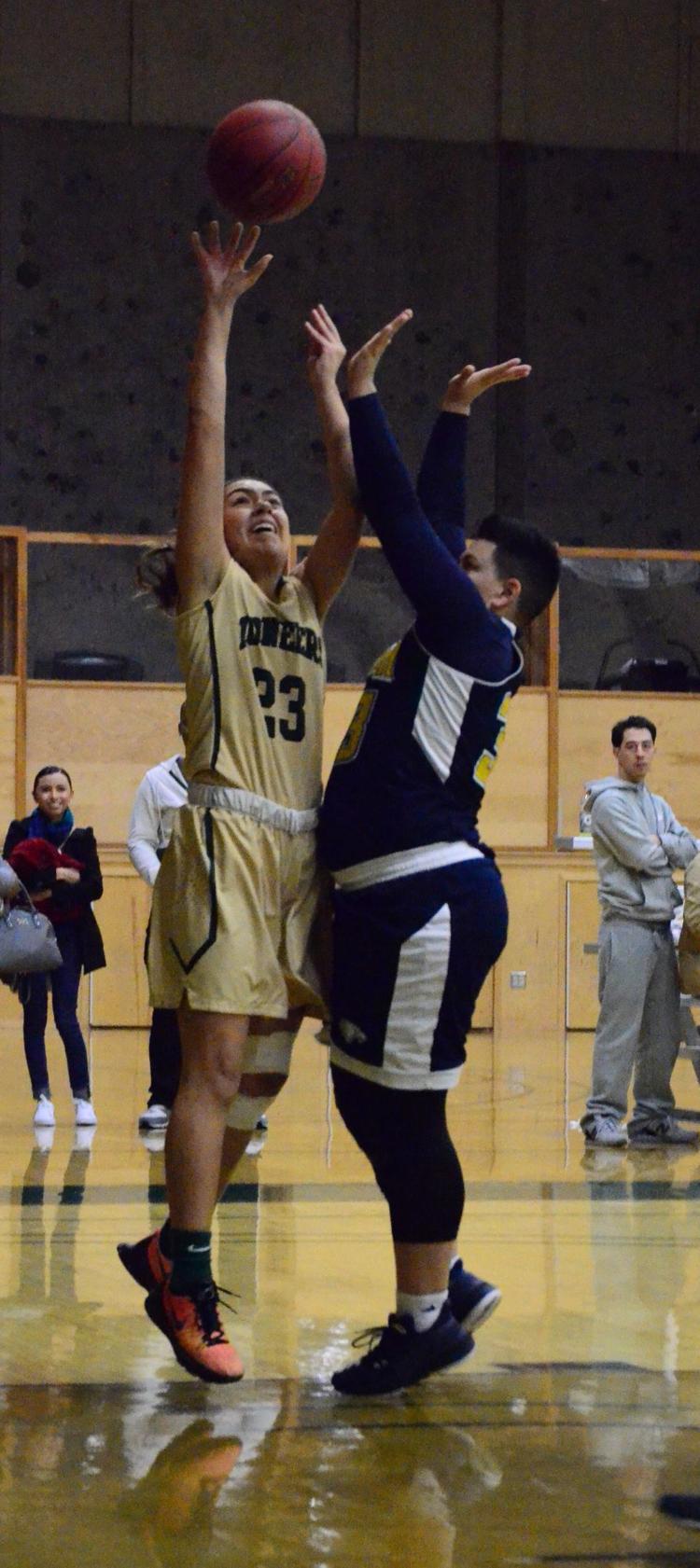 Pacific Union only has one senior on their roster in Makana Kaaikala-Caban. The forward from Lahaina, Hawaii was in foul trouble on Saturday, but was a force in her limited minutes, grabbing six rebounds in 13 minutes of action.
"The girls got open looks and felt comfortable, they shot in rhythm." Glover Jr. said. "From a shooting perspective I was really pleased with the way they shot it tonight."
PUC will look for their first CalPac win on Thursday, as they travel to Arizona to take on Benedictine-Mesa (8-8 overall, 1-2 CalPac) and Embry-Riddle (12-3 overall, 2-1 CalPac) on Saturday.