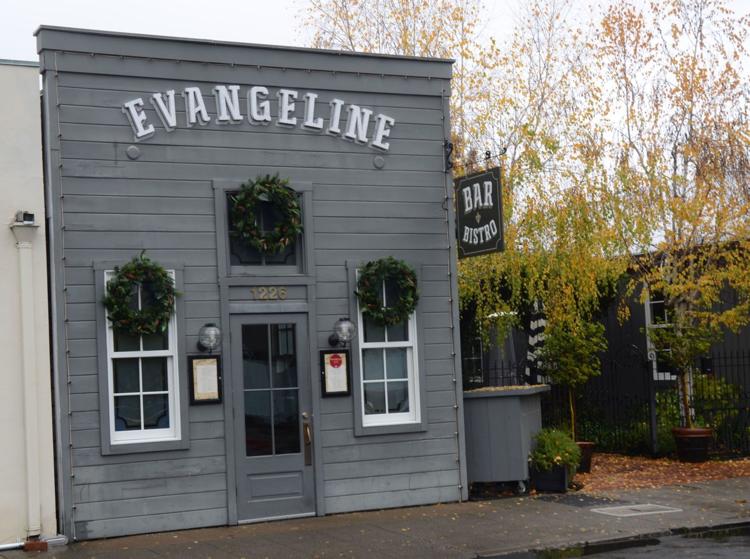 Each week, we are checking in with Napa Valley chefs to see what is happening with their restaurants and also see if they have a recipe to share for all of us sheltering at home, with more time on our hands to cook.
This week, two Calistoga restaurants, Evangeline and Lovina, are weighing in.
Sasan Nayeri from Evangeline, which specializes in Creole and French cuisine, reports that they are making Gumbo and Étouffée, a dish that created by a technique called "smothering" and generally is seafood over rice. Both of these dishes are available to go for dinner, along with Evangeline's "Famous Fried Chicken."
You can view the daily menu and order online at evangelinenapa.com/dinner-togo. Pick-up is at 5:30 p.m. at 1226 Washington St., Calistoga, (707) 341-3131.
Nayeri has shared her recipe for a gumbo to make at home. Nayeri said, "A batch that should serve about 4-6, unless if they're big eaters then 3-4!"
10 boneless chicken thighs, seasoned with salt and pepper
2 cup small dice white onion
1 1/2 cup small dice green pepper
3/4 cup small dice celery
4 tsp grated fresh garlic
2.5 qt. chicken stock or ham shank stock or a combination. If you use hamshank, do not add salt.
8 oz. dark roux (recipe follows)
Sear the thighs on both sides in the hot oil till nicely browned. do it quickly so they are still med-rare medium. Remove to a hotel pan. Do not drain on paper towels. We want all the juice.
Reduce flame to medium and saute the "trinity vegetables (onion pepper and celery) plus salt till tender, stirring often. It will take about 20 minutes. Turn flame to medium low, add garlic, paprika, and thyme, stirring briskly 30-60 seconds. Do not burn the garlic. Stir in tomato paste and pince it till browned. Pour in the stock. Scrape the bottom of the pot and bring to a simmer.
Whisk in the warm roux till combined in 3 or 4 additions. You may require a touch more or less roux than 8 oz. Taste for salt. If you are using ham shank stock, it shouldn't need any. Bring to a simmer, add chicken thighs and any juice, and return to a simmer. Simmer very slowly for about 2 hours, till chicken is about to fall apart. Skim often, trying no to skim up too much of the vegetables. Season if needed with a little Worcestershire and hot sauce.
To serve: sear or grill Andouille and slice it, put in bottom of bowl. Add a ladle or two of the gumbo with a chicken thigh. Garnish with a big dollop of rice and a sprinkling of green onions.
Whisk flour into oil till smooth, cook in oven, stirring every 20 min, or on stove top (medium heat), stirring constantly. Hold warm/hot for thickening gumbo.
— Lovina Restaurant
During the statewide shutdown, Lovina is making to-go family meal kits on Wednesdays, Fridays and and Sundays, for curbside pickup. Kits must be ordered by 10 a.m. on the day of pick-up and delivery.
"Wow, what a crazy time we are in," said Lovina's Jennifer Bennett. "But at least we are safe, at home, with our families. Somehow the money will all work out. It always does."
Bennett shared a recipe that she said "is one of my favorites. Easy to follow, but just gourmet enough to make you feel fancy."
1 ½ cups sliced mushrooms
Open up chicken breasts and pound out to ¼-inch thick Trim breasts to make rectangle. Puree trimmings in food processor
Sautée mushrooms, leeks, garlic, and thyme. Add 1 Tbsp. lemon juice. Puree filling.
Mix pureed chicken with pureed filling. Add parsley, salt, pepper. Spread stuffing evenly over each breast, leaving a ¾-inch border along sides.
Roll each breast up as tightly as possible. Tie each breast in three places with twine. Season with salt and pepper. Sear on both sides, add broth and wine, cook in oven at 350 degrees till cooked through.
For sauce, add mustard, white wine, butter, parsley, and 1 Tbsp. lemon juice to pan. Reduce the sauce and serve it over the chicken.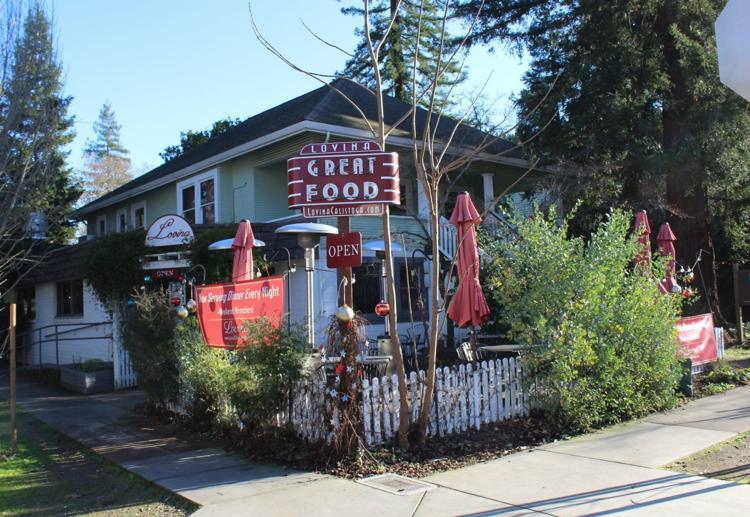 Be the first to know
Get local news delivered to your inbox!