The federal grant will help Latinx students get support at key steps in their college years.
A fire warning was sent to cellphones across a wide swath of Napa County Thursday morning, frightening people who live far from the threat of …
Expected overnight winds did not materialize and the fire remained relatively static. At this time there has been no fire or fire damage withi…
Photographs of the Napa and Sonoma wildfires by Napa Valley photojournalist Tim Carl open a new series of community-based virtual shows, openi…
Cal Fire said the Glass Fire has destroyed 107 Napa County homes.
Harvest is reaching its climax and could be mostly over in two or three weeks.
A marine layer of air is trapping Glass Fire smoke over the Napa Valley.
With the 2019-2020 school year in our rear-view mirror, The Register sports staff has turned its attention to the Napa County student-athletes…
At least 426 people had registered for shelter assistance by Monday, and Napa County officials expect that number to grow. 
This is the first in a two-part series covering the League of Women Voter's forum with Calistoga City Council Candidates which took place Sept. 24.
Irene Pérez says Rotary and Preschool For All have enabled her daughter, Natalia, to attend Mila's Preschool.
We at the Star have some unfortunate news to share.
The Disaster Relief Fund helps those in need who have been harmed by the Glass Fire.
The number of county residents hospitalized with COVID-19 remained at six on Wednesday
Nothing brings smiles to our faces and joy to our hearts like our pets. Our beloved fur babies offer a much-needed distraction these days, so …
On Sept. 25, peaceful demonstrators carried signs and marched from the library to the Lincoln Avenue Bridge,
The cyclist was crossing a four-lane road in the dark, police said.
After the August wildfires, Calistoga residents posted these signs thanking the first-responders who battled to save their town. It's time to …
The National Weather Service issued another Red Flag warning for Thursday as scorching temperatures return.
Letter: Calistoga City Councilmember Don Williams comments on growth Upvalley.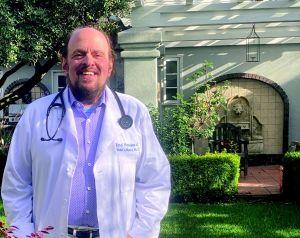 Napa Valley Health and Well Being
A story told by poet Claudia Rankine has Napa Valley Register Editor Sean Scully thinking about the role of race in our society.
As of Tuesday evening, the town of Calistoga was intact as flames neared the city from the northeast side. 
St. Helena Police Department calls for Sept. 15-22.
The number of county residents hospitalized with COVID-19 rose to six on Tuesday.
The impending fall weather screams for hearty soups.
The Glass Fire burned into the heart of the Napa Valley on Monday, damaging iconic institutions such as Castello di Amorosa and Meadowood resort.