Life has been dramatically altered since a year ago. We'd like to hear your accounts of how. 
Life has been dramatically altered since a year ago. We'd like to hear your accounts of how. 
There were two deaths this week, the lowest total in nine weeks.
Beginning March 3, cruise around Calistoga and visit specified locations to hunt for shamrocks and win a prize. 
Ripple and his sister Rain are ready for adoption by a forever family. 
Lucky Penny Productions presents a "Playdemic Festival," tales of the pandemic from eight Bay Area authors, opening online on March 6. 
Downtown Calistoga will be welcoming a new glass blowing studio, located in the former All Season's Bistro space.
Napa Valley Vintners raised $993,000 in their inaugural online library auction, held Feb. 11-20. 
During National Teen Violence Awareness month, local nonprofits CLARA and CLARO are empowering teens to be aware of abusive and toxic relationships. 
The county expects to gear up vaccinations starting Thursday after weather-related supply delay.
Producers of "The Quest" have been granted an extension to film the reality show at the castle setting of Castello di Amorosa winery.
Bringing guests back after the Glass fire, and maintaining the Napa Valley spirit are at the forefront as Fairwinds Estate and Hourglass Winer…
The first U.S. Poet Laureate Ina Coolbrith had a wild history, and likely had ties to Calistoga and its Founder Sam Brannan. 
Editor Cynthia Sweeney goes out for a night on the town and comes back inspired.
Commentary: Tom Brown on teaching students to distinguish among fact, opinion and belief in this Age of Post-Truth.
St. Helena's Patricia Rardin, the first female executive at Revlon, celebrated her 100th birthday Saturday.
UpStage Napa Valley is looking for original short plays to feature during its first Playwright Festival in September.
The average age of local residents who died with COVID is 76, with 31% aged 85 and up.
Calistoga Little League player registration is open for players ages 5-14, and team volunteers. Team practices will begin soon. Registration is free.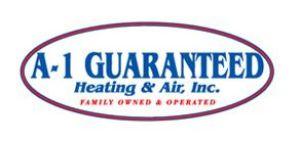 A-1 Guaranteed Heating & Air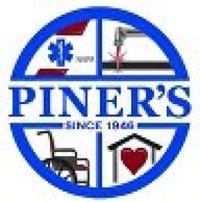 Lil Ticen will be remembered by Calistogans for her many years of service to the community, her candor, and her sense of humor. 
County reports lowest start-of-week COVID case total since October, and one new death. 
Caltrans will be implementing one-way traffic control on Highway 29 during the removal of more trees in St. Helena's elm tunnel starting Monda…
Freelance writer Vince D'Adamo remembers 1969 Calistoga High graduate Gene Duffy Jr. as someone who was a giving person throughout his life, a…
Nothing brings smiles to our faces and joy to our hearts like our pets. Our beloved fur babies offer a much-needed distraction these days, so …
The highest proportion of cases this week were people under 20 years old.
Take a look at what was going on in Calistoga the week of Feb. 18.